Feeling like there's never enough time to make a healthy, gluten and dairy-free dinner for your family each night? Or maybe you're in a rut with the same five recipes on repeat? Either way, I feel your pain! It can be so hard not to repeat the same old surefire wins and to find the time to make something new. But these recipes are EASY — lots are made either in the Instant Pot or in one pan — and offer a wide variety of flavorful dairy-free and gluten-free dinners. These Easy Dairy Free Dinner Ideas for Families are ones that you'll want to add to your repeat list this summer and beyond!
Freezer dinner ideas
This is one of my signature dishes that people can't believe is dairy-free. This Broccoli Cheddar Soup is so creamy and comforting. It uses dairy-free cheese and nutritional yeast to drum up the taste of aged cheddar cheese. Plus, it contains hidden veggies — carrots, white sweet potatoes, and of course, broccoli — and my kids are none of the wiser. 
Lots more of the recipes below are freezer-friendly, either as whole meals or as components. I love to freeze veggies before they go bad, and I rely on frozen sauces for many, many meals. Click on each blog post for more info on freezing these meals as easy dairy free dinner ideas for families.
Easy Instant Pot recipes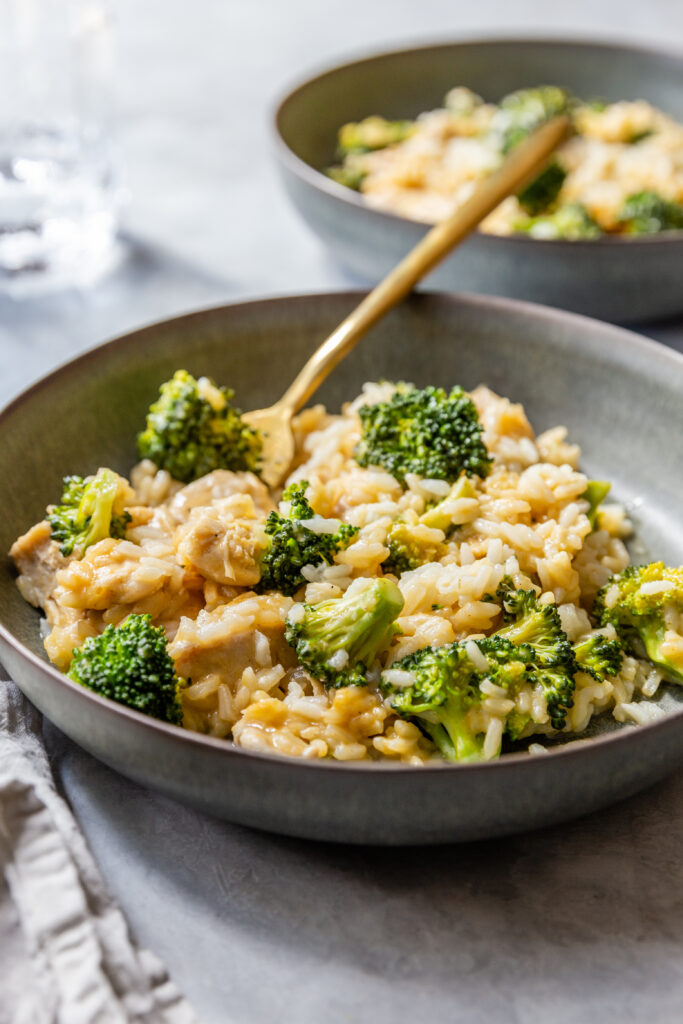 You can use rice or cauliflower rice for this dairy-free, gluten-free casserole. And it's grain-free too if you use cauliflower rice. Best of all, you can cook it in just 6 minutes in the Instant Pot! It uses my addictive dairy-free nacho "cheese" sauce to create a creamy casserole. It also uses my Burnt Broccoli seasoning (if you have some on hand) which gives it just a little something extra.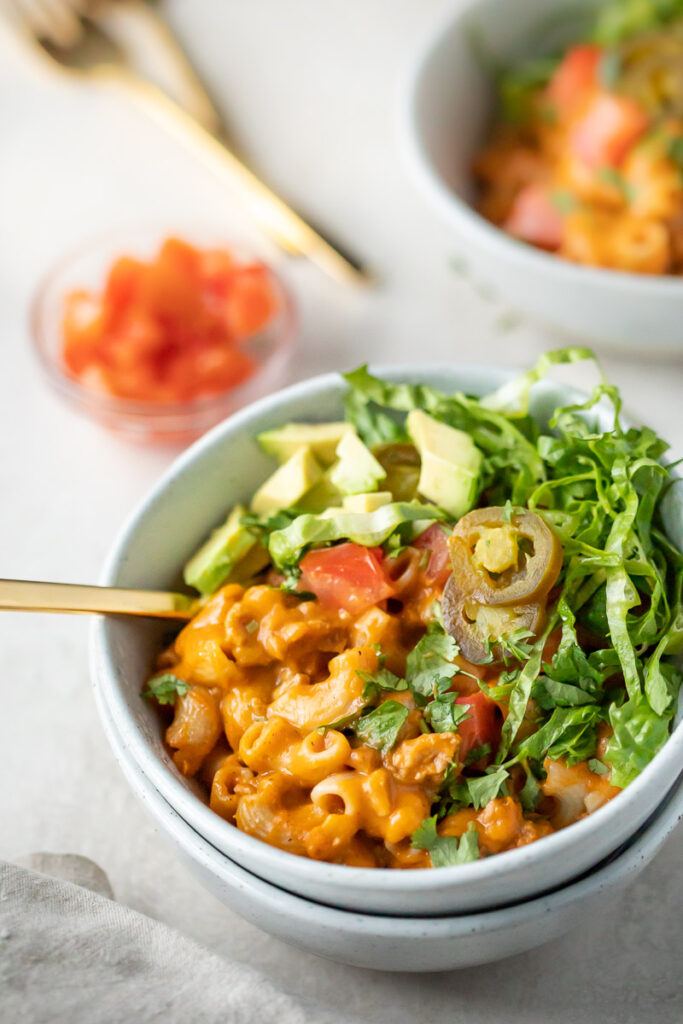 Aside from my children, my vegetable-based "nacho" cheese might be the best thing I've ever created! Made from carrots, white sweet potatoes, nutritional yeast, ghee, and a few other ingredients, this dip easily becomes a creamy sauce for gluten and grain-free pasta. The sauce freezes beautifully, so if you have some frozen on hand, this dinner gets on the table in less than 20 minutes.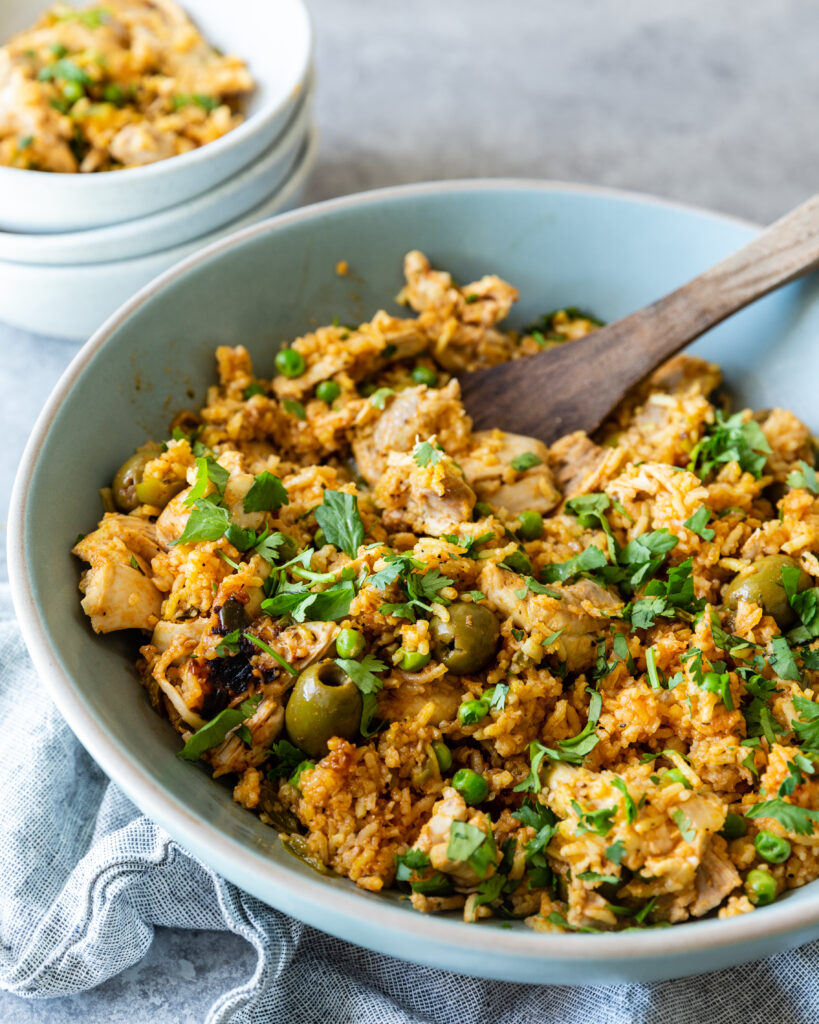 I love a one pot, set it and forget it dairy and gluten free dinner. And all this savory, spiced meal takes is 6 minutes cooked and 5 minutes of natural release and it's ready for the table! This dish uses lots of rich, deep flavors — paprika, cilantro, peppers, olives, and green peas. And a little trick to make this even faster – I throw the onion, bell pepper, jalapeño, and garlic into my mini food processor and pulse a few times until it's all chopped. So easy!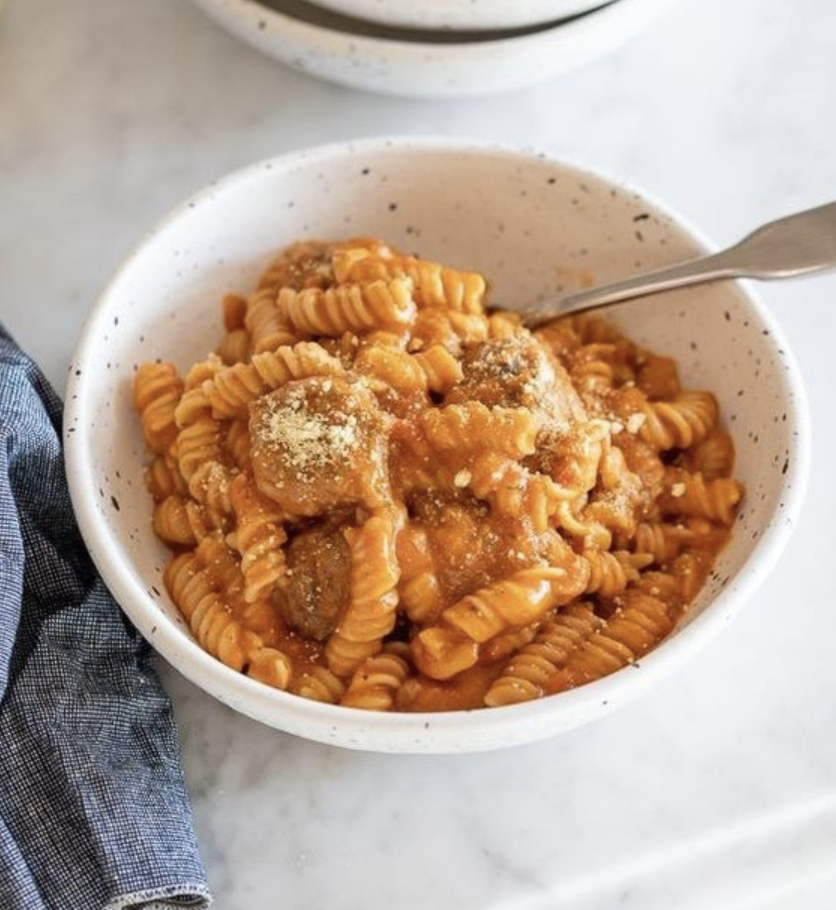 I know. It seems too good to be true, but I promise it's not! This five-minute (yes, you read that right) recipe uses store bought marinara sauce, frozen meatballs, and a few other pantry staples and cooks SUPER QUICK in the Instant Pot. It's truly one of the easiest recipes in my arsenal for when I have less than zero time to cook dinner. And I make and freeze batches of my grain-free meatballs just to have them on hand for this recipe! 
Instant Pots make the perfect vessel for easy dairy free dinner ideas for families. Once you get the hang of pressure cooking it's hard not to use it all the time. Most recipes take just a handful of minutes once you layer your ingredients. It truly doesn't get easier than that.
One pan dairy free recipes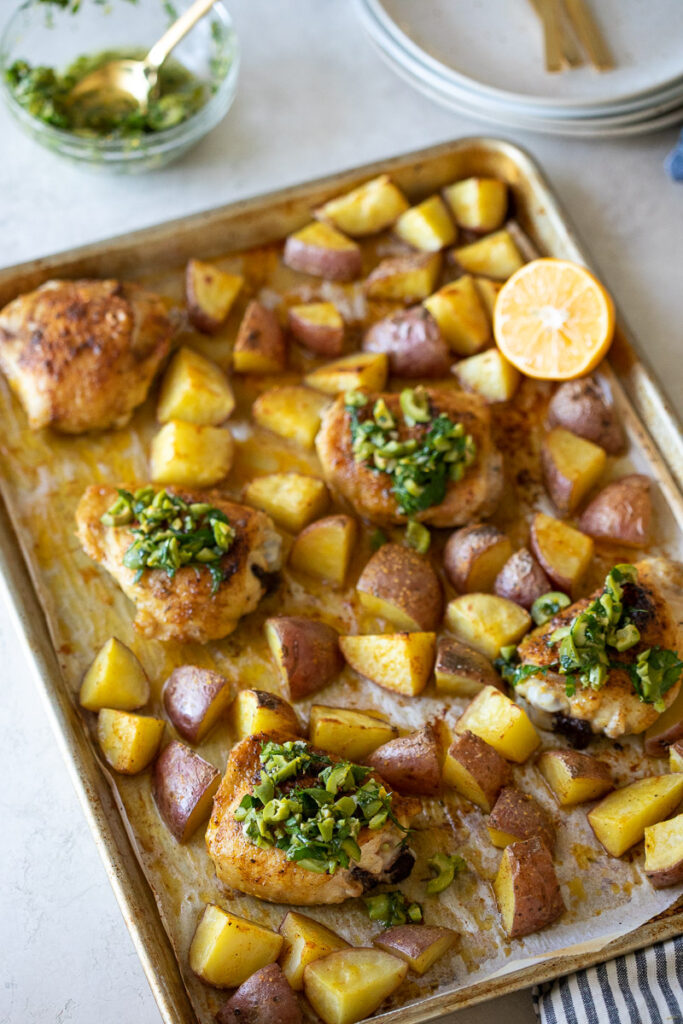 I call this a chicken tray bake, which is just a fancy way of saying it all cooks on one pan! Tender chicken thighs roast away with white sweet potatoes and then get topped with an herby, lemony, salty olive "salsa." The topping is also excellent on fish or ground in the food processor to make a true tapenade for a summer charcuterie board! Such an easy, dairy-free dinner idea for families.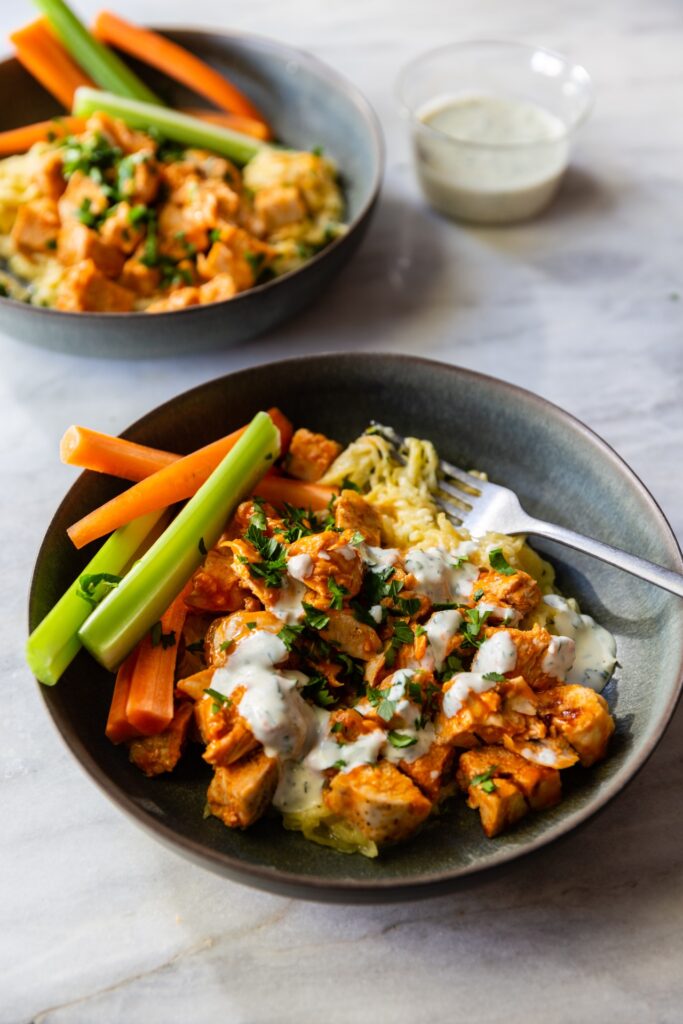 My chicken, bacon, ranch spaghetti squash pasta was such a viral hit that I wanted to come up with some additional ideas in the same vein for you. Once you learn to cut spaghetti squash the right way, so many possibilities open up! My foolproof cook method keeps your squash strands tender, but never mushy. Here, I've topped them my same beloved homemade ranch as well as tender buffalo chicken. 
Spectacularly popular, this recipe from my cookbook Healthy in a Hurry is one I've shared online and on Instagram to many accolades. Perfectly cooked spaghetti squash "noodles" pair so well with juicy chicken, crisp bacon, roast-til-they-burst cherry tomatoes, and of course my homemade dairy-free ranch dressing.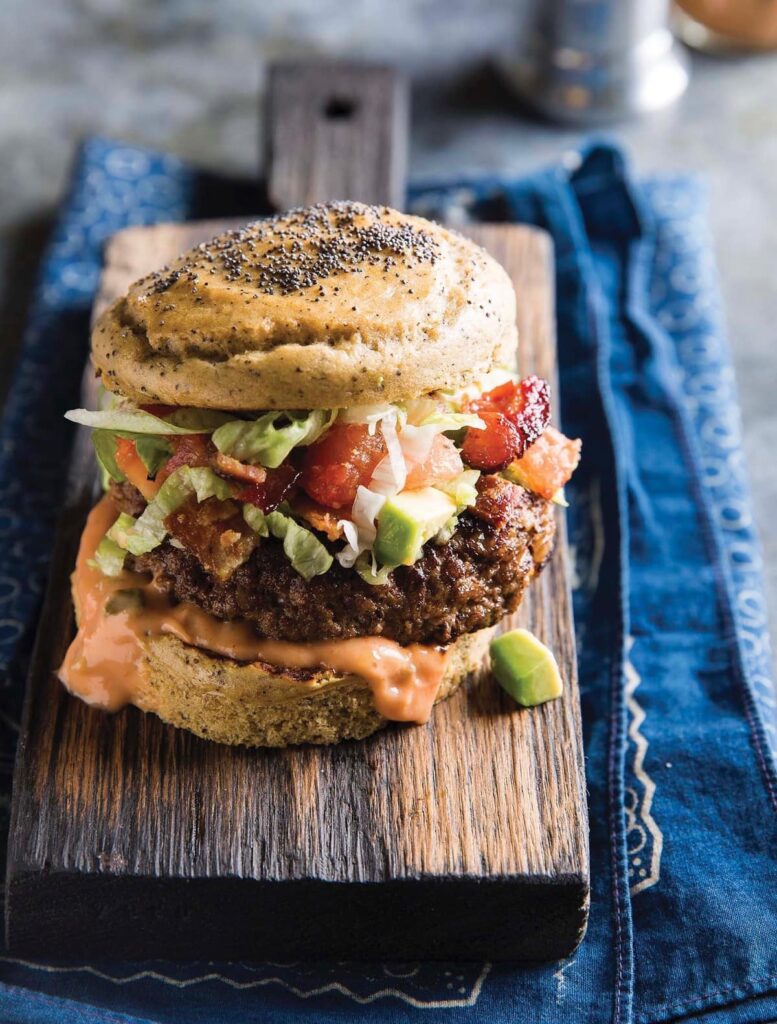 My classic burger recipe gets a twist from a BLT-inspired salsa in this recipe. Crisp iceberg, tender avocado, juicy tomato, and salty, snappy bacon pieces are the topping to my grilled, grass fed burgers. Plus, I like mixing up my version of "special sauce" to add even more flavor! These BLTA Burgers with Special Sauce are the perfect summer holiday BBQ recipe. 
These burger bowls are a summer go-to in my house. Who doesn't love a grass fed beef burger with all the fixings — I add BBQ sauce to mine and use a honey mustard vinaigrette on the salad. It's the perfect melding of those cookout flavors in a quick and easy dairy free dinner idea for families. Plus, it's gluten and grain-free and Paleo and comes together FAST with a hot grill. 
Dairy-free dinners for families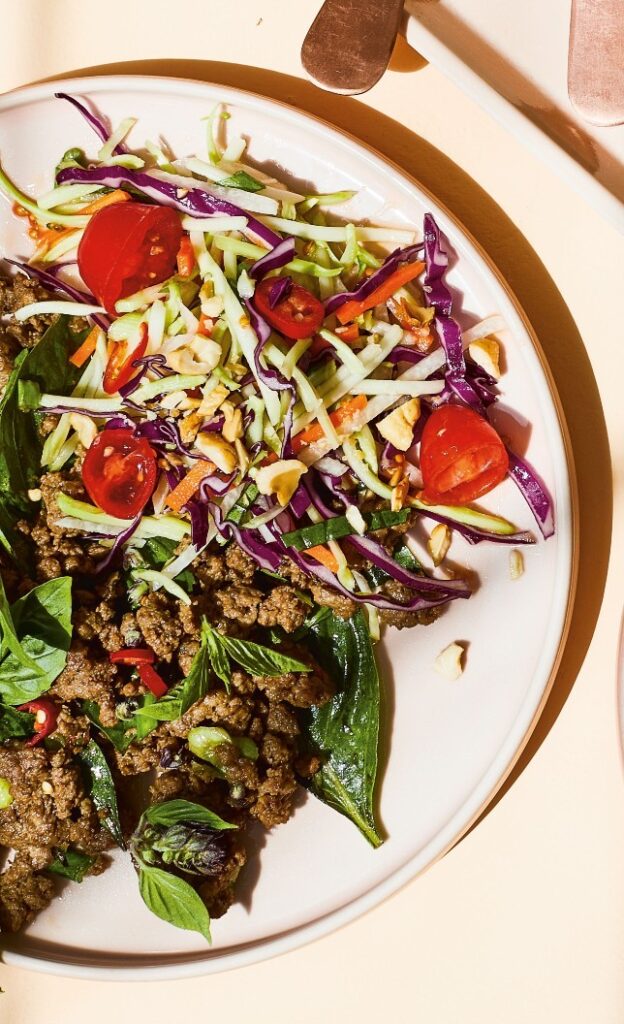 This one-pan meal is the perfect take-out recreation. It only takes 15 minutes from prep to table and it tastes and smells like an authentic dish. And as if it can't get easier… any ground meat will work here! I've tried beef, lamb, turkey, and dark meat chicken and the recipe turned out beautifully with each one. So feel free to use what you have on hand or what is on sale at the market. And if you can't find Thai Basil, regular will do so don't let that stop you from trying this dish!
One of my kids absolute favorite dishes, I use chuck roast to make these tender Paleo French Dip Sandwiches. I loved French Dip sandwiches growing up, and this was probably one of the first few dishes I learned how to make myself. Back then, we bought sliced roast beef and a packet of dried au jus, both of which were likely filled with sodium, MSG, and other additives. This super-easy slow cooker version makes the most delicious, savory dipping broth with deliciously tender meat. But if you want to use an Instant Pot, the meat can be ready in about an hour!
These Cali Salmon Bowls use a base of mild curry-roasted cauliflower florets to give the bowl a hearty base. Roasted, wild salmon is topped with a dairy-free pesto and a deliciously creamy tahini sauce. To finish, you can add crunchy pickled veggies for added texture and balance of flavors. I love to garnish this dish off with some pepitas and cilantro for even more crunch.  You can serve this recipe hot, or cold for leftovers the next day. This recipe also received the stamp of approval from my kids!
This is my take on Korean BBQ beef and one of the keys to this recipe is to freeze the steak before you slice it. This will ensure that you get those paper thin slices that absorb pineapple juice marinade and then fry up beautifully. I love to serve this Paleo Beef Bulgogi in lettuce cups with homemade Sriracha Aioli, thin-sliced cucumbers, and kimchi.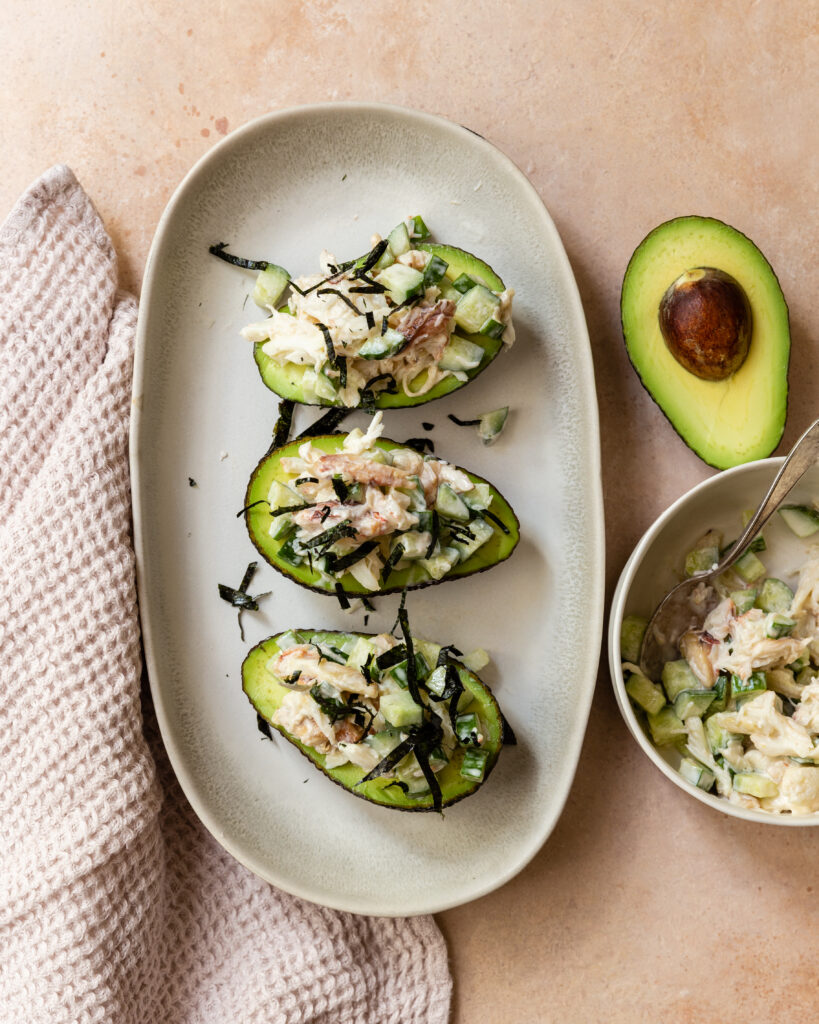 Stuffed avocados are such an easy no-cook meal idea when it's HOT and the last thing you can imagine is turning on your oven. In this recipe, I stuff them with crab meat to create California sushi roll flavors, but another idea is to stuff the avocado halves with chicken salad made with dairy-free avocado mayo. I love doing that too. Add a hearty green salad and you're all set for a completely oven-free dinner!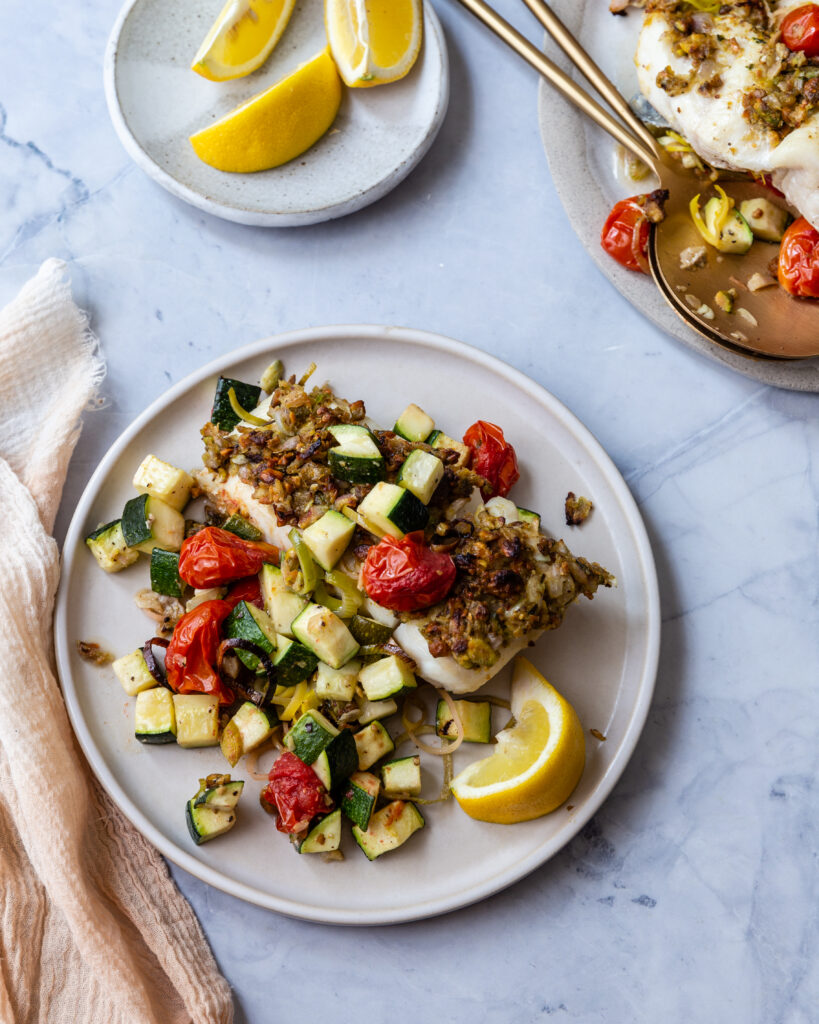 This dish is so bright and delicious and the perfect easy dairy-free dinner idea for families! The crust for the fish is made with nuts, shallots and herbs. And if you're not feeling like fish, chicken works here too! The roasted tomato and zucchini salsa adds just the right amount of zing to the mild fish. It's the perfect, fresh, light dinner and one I make all summer long. 
Easy Dairy Free Dinner Ideas For Families