A dear friend of mine has been in the hospital recently, and while I would do anything to take away her situation, there are only two things I can really do: pray and cook. She has a toddler at home and since their dinner meal train was already filled by their amazing community until the end of this month, I reached out to her husband to see what he and their daughter needed.
If you have ever been there, laying in the hospital trying to heal, but constantly concerned about your family at home, you know that you'd rather see them well cared for, fed, and surrounded by loved ones, than have visitors, flowers, or anything else that comes to your room. When you're unable to do the thing you most love, you pray and hope others in your community will stand in your gap until you can return.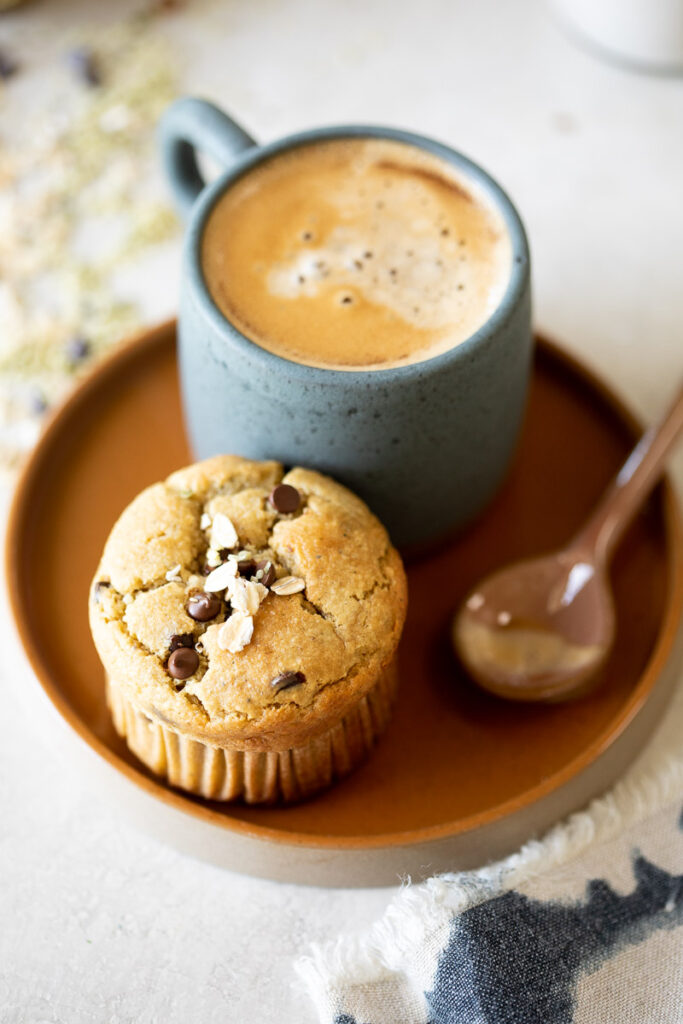 Protein banana muffins 
Their toddler needed high-protein breakfasts. Without cheese. Because toddlers love cheese and that's all she wanted to eat. So I created a few new recipes for her and made sure they were all freezer-friendly (these will last 6 months) so they didn't need to worry about wasting anything. Because, while a blessing, the abundance of food delivered can be overwhelming for those at home too, and I wanted to make something that could be donated to a friend if she didn't like it. Because…toddlers.
Breakfast protein foods
We went through a phase of only eating meat sticks, protein muffins, or protein-filled smoothies with my kids at various stages. When kids eat high sugar breakfasts – processed cereals, sugary juices, high sugar yogurt, they have a quick rise in energy but it's often not sustained once at school, which can cause their learning to be affected. Our teachers have routinely written to the parents over the years pleading for the kids to have a balanced, high protein breakfast so they can be more alert, ready to learn, and sustained until their lunchtime. Having a few options in the freezer can be a lifesaver on a busy morning. But these muffins are certainly not only for kids!
I amped up the protein in these tasty banana protein muffins without using protein powder. Instead, I chose a combination of a few key ingredients: Greek yogurt, gluten-free rolled oats, almond flour, collagen peptides, and hemp hearts. Here is some info on each of these ingredients.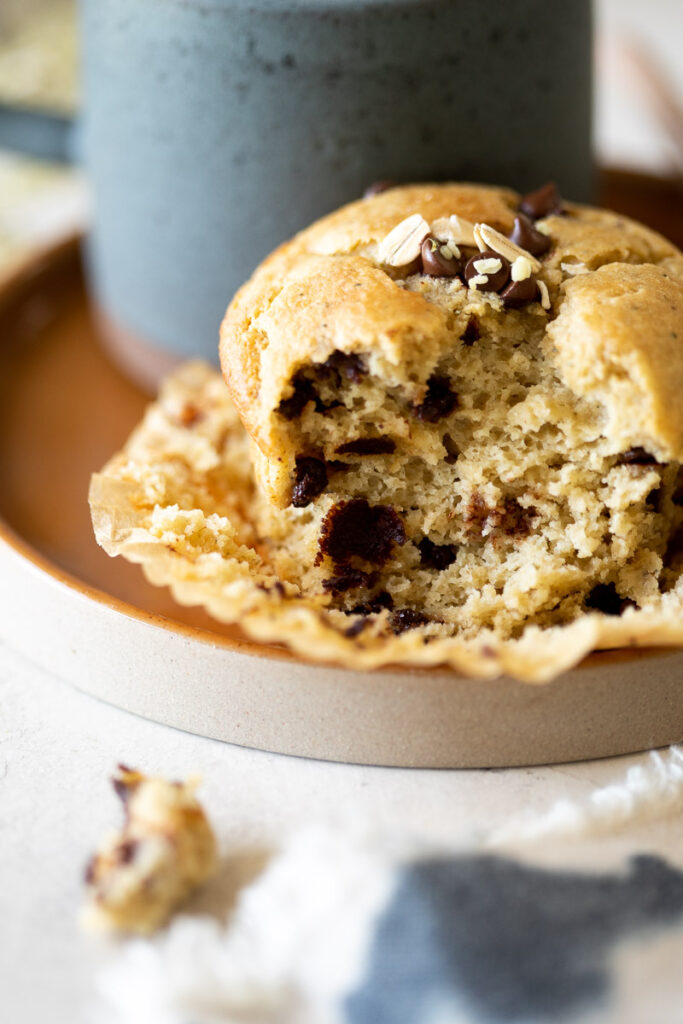 Greek yogurt protein
1 cup of Greek yogurt boasts 17 grams of protein as well as calcium and healthy fat.
High protein oats
Oats boost your fiber intake and iron levels in addition to having 26 grams of protein per cup.
Almond flour nutrition
Rich in Vitamin E (an antioxidant that helps prevent free radicals), almond flour contains 7 grams of protein per cup.
Collagen peptides protein
Low in calories, but high in protein, collagen peptides are made from animal collagen and are beneficial for joints and skin.
Protein in hemp hearts
A great source of zinc (what our cells use to multiply and grow), hemp seeds (or hemp hearts as they're sometimes called) also contain healthy fats and just 3 tablespoons contains nearly 10 grams of protein.
Tasty breakfast ideas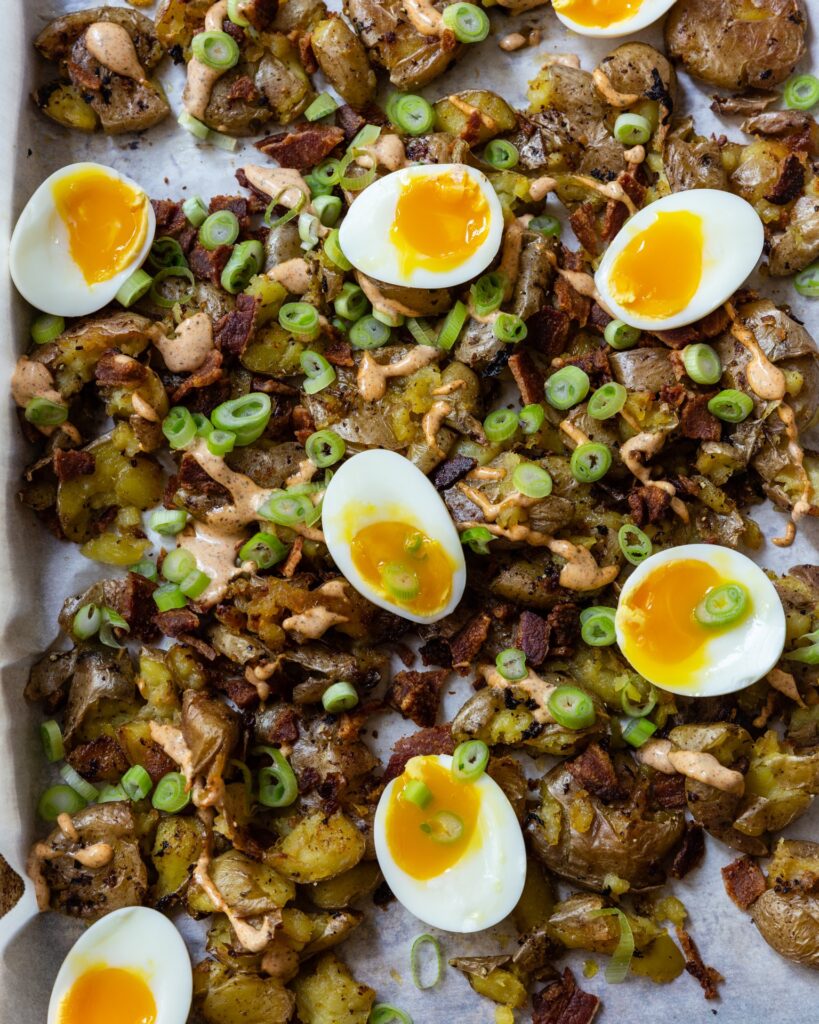 Watch me make these muffins on Instagram!
View this post on Instagram
Shop the recipe
Print
Gluten-Free Banana Protein Muffins
Author:
Prep Time:

10 minutes

Cook Time:

20 minutes

Total Time:

30 minutes

Yield:

12

muffins

1

x
Category:

Breakfast

Method:

Oven

Cuisine:

American
Instructions
Preheat oven to 350F and prepare a 12 cavity muffin pan with paper liners. Set aside.

Add all the ingredients except for the chocolate chips to a blender and blend on high until the oats are broken down and batter is smooth and creamy. Stir in chocolate chips by hand, saving a few. Sprinkle a few chocolate chips, hemp seeds, and oats over the top of each muffin.

Bake for 20 to 22 minutes, until lightly golden, and a toothpick inserted into the middle comes out clean. Allow the muffins to cool in the pan for 10 to 15 minutes before removing to a cooling rack.. 
Notes
Store in an air-tight container for up to a week at room temperature, or in the refrigerator for 3 weeks. Freeze and reheat for up to 6 months.
Keywords: muffins, breakfast, Danielle Walker, freezer friendly, snack
Gluten-Free Banana Protein Muffins