If you're a parent these days you know that most schools are either nut-free, peanut-free, or at a minimum are "allergy aware." And because nuts are so prevalent in lots of snack foods — on-the-go packets of nuts, granola bars, trail mix, cookies, protein bars, etc — it can be really tricky to avoid them until you get the hang of it. That said, a lot of the items I just mentioned can also tend to have some junky ingredients. So when my kids were young, I created tons of homemade nut-free recipes in order to have healthy snacks in my arsenal for them. Here, I've collected my top ten favorite Nut Free Snacks for the Whole Family. Take a peek and hopefully, you find a new paleo, gluten-free, nut-free snack or treat for yourself and your loved ones to enjoy.
Paleo Nut Free Snacks
Sunflower Butter
For all my diehard peanut butter lovers, whether it be in a sandwich or otherwise, the easiest nut-free swap is to choose sunflower seed butter! I prefer an unsweetened version as many contain added refined sugar. Subbing for nut-free sunflower seed butter works in virtually any recipe that calls for peanut, almond, or cashew butter. And it has a deliciously nutty flavor, without containing nuts!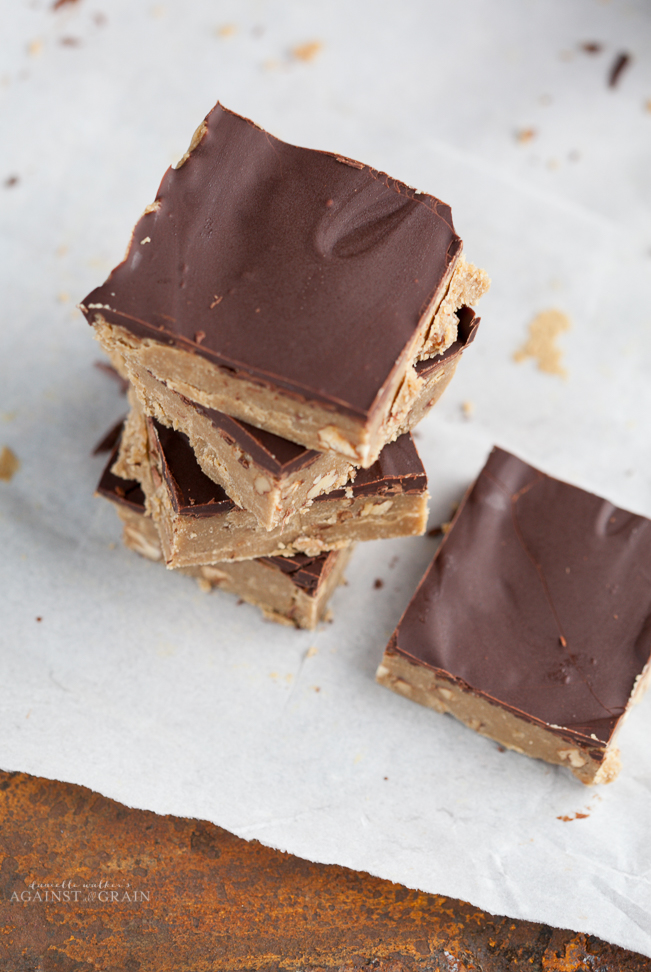 Omit the candied pecans from this recipe to keep it 100% nut-free, but fear not as they are incredibly delicious without them! A thick, rich, chocolate layer atop creamy sunbutter makes these a great celebration treat everyone can partake in. I like these fresh out of the freezer, and they keep very well in there….for however long they last!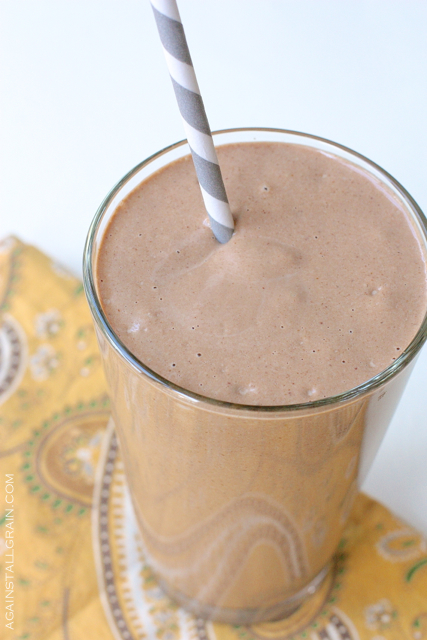 Smoothies are such a fantastic way to get a bunch of nutrients. And specifically for kids, since you can hide an awful lot in them! This one is full of potassium and fiber. To make this a nut-free snack, you can easily substitute oat milk for the almond milk, and sunflower butter for the almond butter. But don't skip the avocado – it makes it  thick and creamy! I swear it tastes way more like a chocolate milkshake than it should. This is the only item on this list that I don't really recommend for lunchboxes as I find the ingredients separate and settle a bit over time. But it makes a fantastic breakfast or at-home snack! 
A favorite of, you guessed it, my son Asher. These muffins are soft and moist and do double duty as a nutritious snack or decadent treat. To make these muffins a perfect nut free option, simply substitute sunflower seed butter. It works beautifully with the pumpkin and spices. Asher may be much older now than when the recipe was created, but these are still a crowd-pleaser in my house! 
On-the-go snacks
We all need on-the-go snacks because life gets well, busy! These five recipes are the perfect small snacks — highly packable and keep well until you're ready to eat.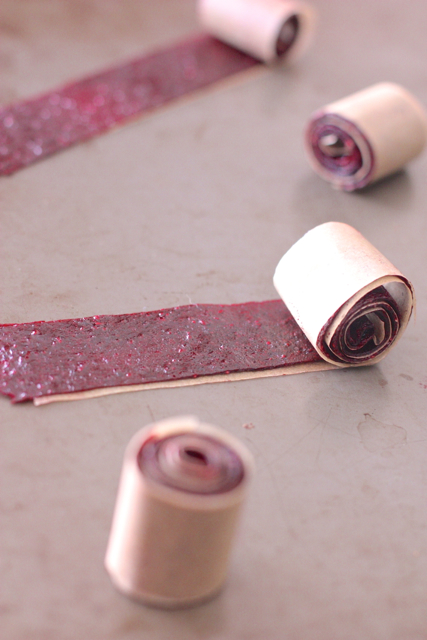 Fruit by the Foot was a coveted snack when I was growing up and they still are today! Unfortunately, they're the opposite of a natural snack so I decided to come up with my own recipe. These are SUPER easy — choose your flavor of berries and you too can whip up this healthy re-do of a childhood favorite!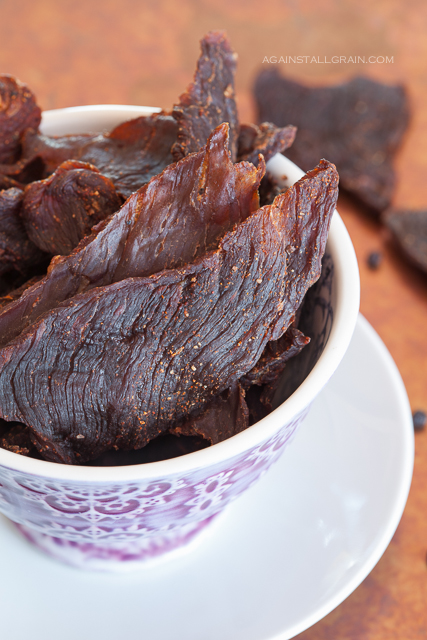 High protein, easy and delicious, homemade beef jerky is the perfect lunchbox or on-the-go nut free snack. You can omit the chili powder for younger kids or anyone spice sensitive. 
Just 10 minutes of prep and then you pop these into a dehydrator or your oven and you have the perfect chewy snack treat. I love to add pieces of these to grain-free granola or trail mix too. These are the perfect snack for the heat too as they don't melt like some other snacks do.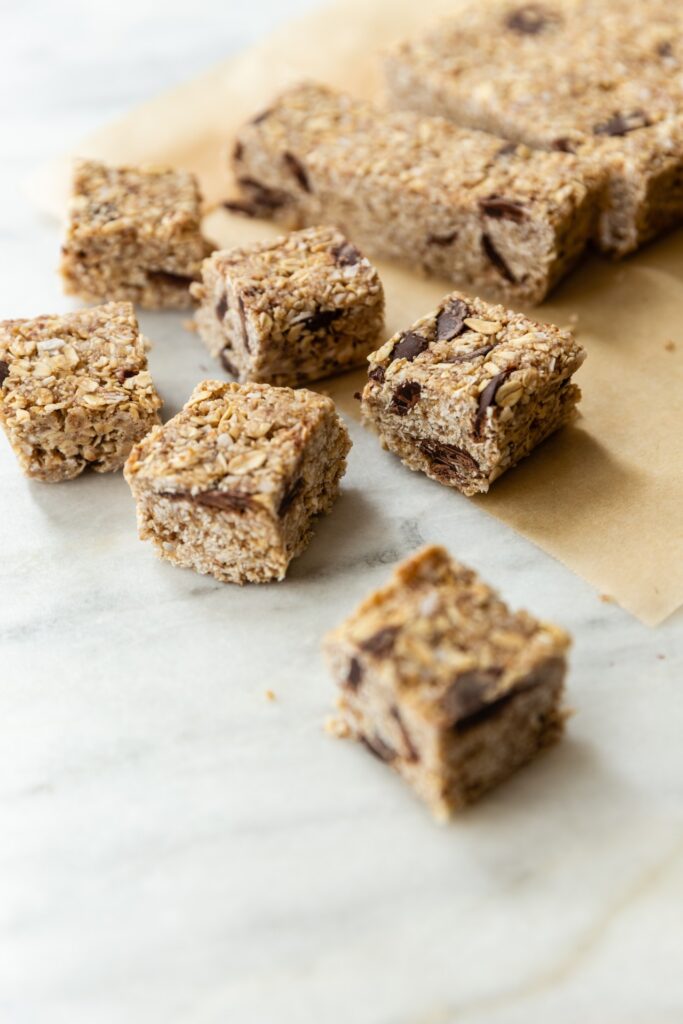 A new addition to the roster — these addictive little nuggets are the kids' new favorite recipe. Gluten-free rolled oats, creamy honey, shredded coconut, and dark chocolate chips — these guys live up to their name! I like to keep mine in the freezer so the coconut oil in them stays as solid as possible until I'm taking them out for a snack. They also take longer to nibble that way 😉 
They may not come in a cute red animal cracker box with a string to hold (who else remembers those?), but these homemade animal crackers have the same nice crunchy snap and subtle sweetness. You can use whatever cookie cutters you'd like to create these coconut flour-based animal crackers. I make hearts for Valentine's Day, trees for Christmas…you get the picture. They're incredibly delicious, without any junk! 
Add extra fruits and veggies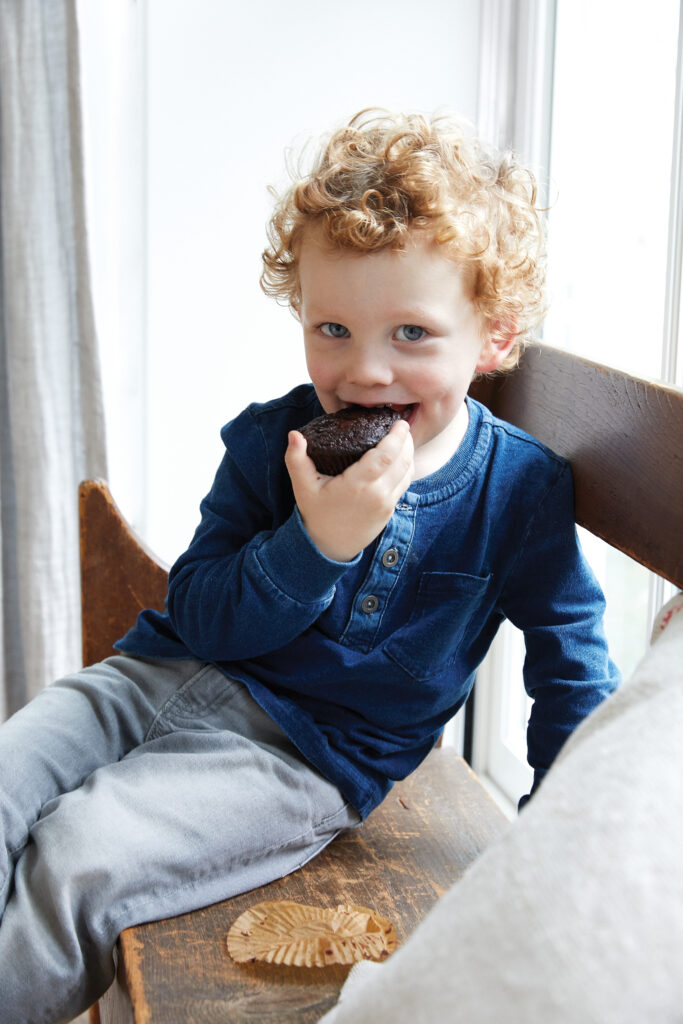 I created this recipe when the kids were small and I had lots of those fruit and veggie squeeze pouches on hand. You can sub those for regular applesauce if you'd like. Despite almost a cup of zucchini in these, I challenge you to find a kid (or grown up) who can taste it! It blends so perfectly with the chocolate that you'd truly never know there are veggies hiding in this muffin. 
Cookies for breakfast? What kid (or grown up) wouldn't want that?! These hearty breakfast cookies contain applesauce, coconut, banana, and dried fruit. So delicious. They also freeze very well, so feel free to double the batch and save some to pull out when you need them later on. 
Hopefully, you've found some kid, grown-up, and family-friendly nut-free snacks from this list! Enjoy!
Healthy & Delicious: Nut Free Snacks for the Whole Family