This recipe for Smashed Potatoes with Bacon, Eggs, and Spicy Aioli is a bit of an obsession around here lately. The crispy potatoes are addicting on their own, but add bacon, a jammy soft boiled egg, and an aioli with a tiny kick of heat, and it becomes the best side dish or breakfast on the planet!
It has became one of Ryan and my favorites during a Whole30 last year. It was actually supposed to be in Healthy in a Hurry, but because of the longer bake time I decided to omit it and share it here. It's still *super* easy to throw together, especially if you already have my seasoning blends on hand, or made them up yourself.
If you're looking for MORE recipes and ideas to keep you on track for a full 30 days of Whole30,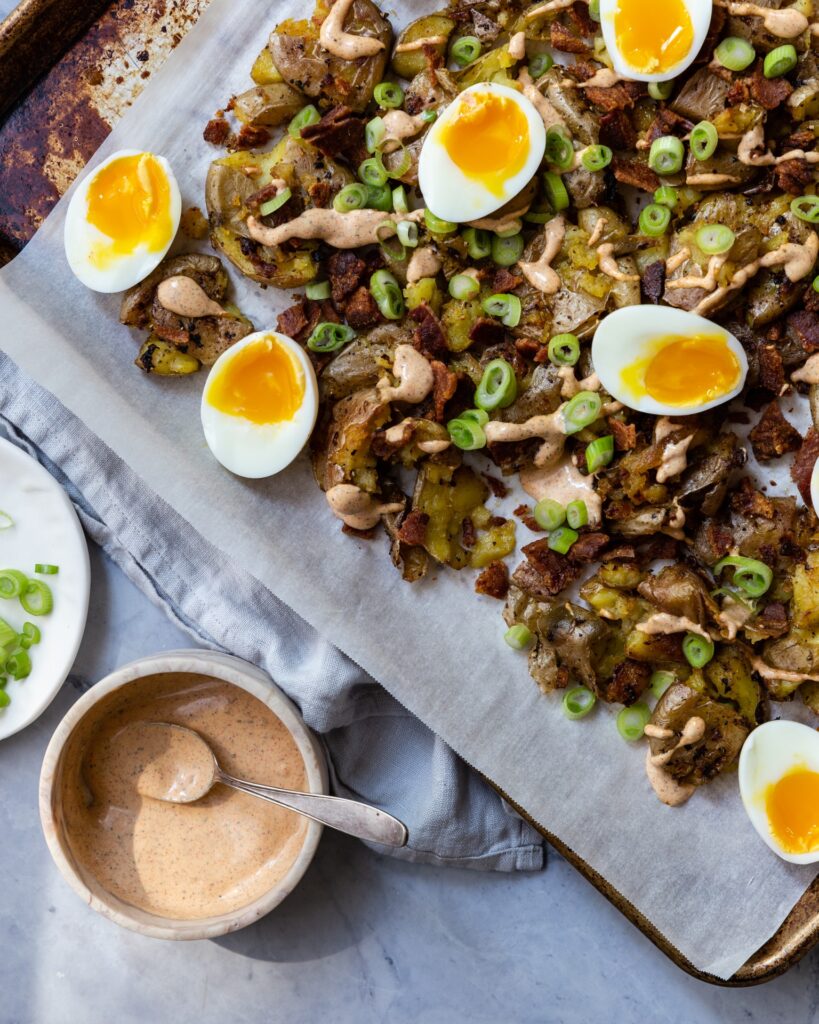 The Seasonings and Shortcuts
I've used two of my new gluten-free and organic certified seasoning blends in this recipe! My blends are tested for heavy metals, made in an allergy free facility, and do not contain anti-caking starches. You will want to sprinkle the Fry Seasoning on everything, and of course it goes especially well on these crispy potatoes. The Cajun Aioli uses my mildly spicy Cajun seasoning, and is simply mixed with a little mayonnaise and lemon juice.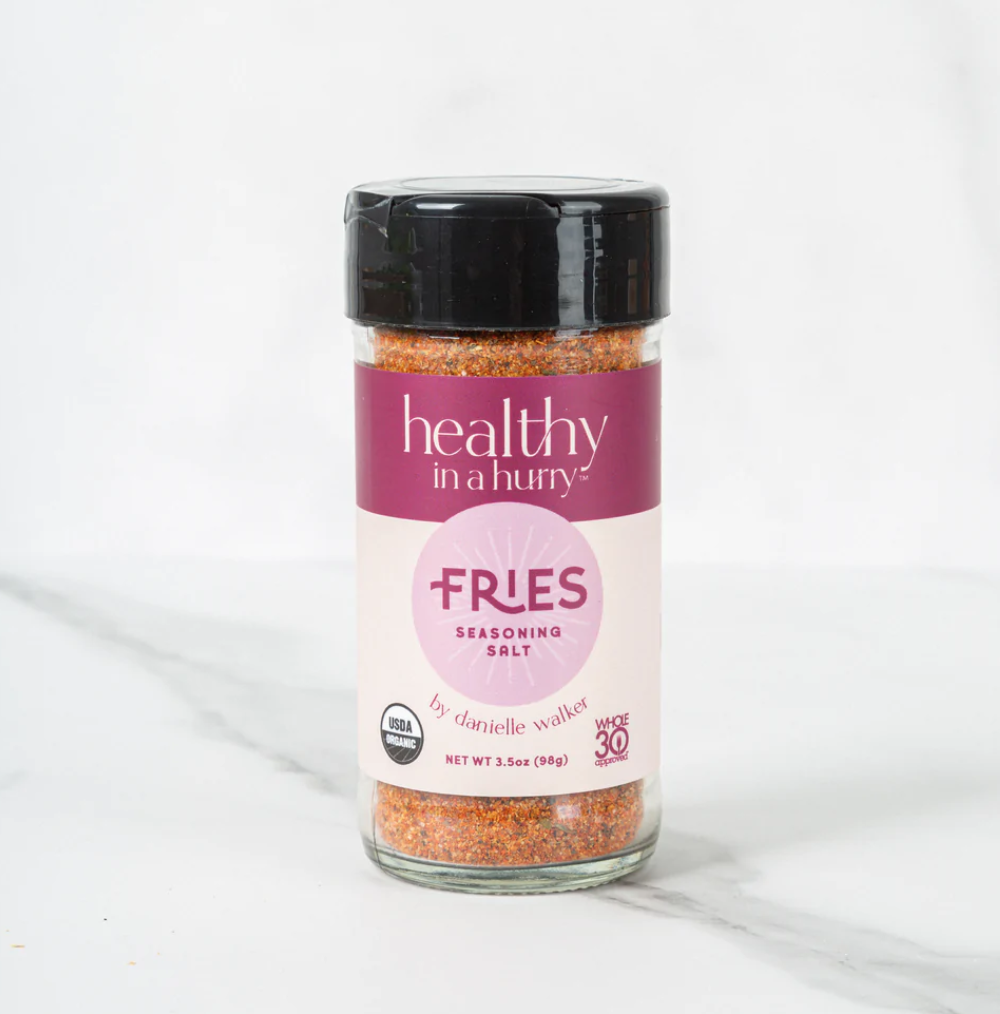 If you don't have my bottled seasoning blends, but you have a copy of Healthy in a Hurry – you can also mix them up yourself and keep them in the pantry for 6 months. You can also see the Fry seasoning here, and take a shortcut by using Primal Kitchen Chipotle Lime Mayo for the aioli if you don't have my Cajun blend! 
Hard Boiled Eggs:
I love a decadent, jammy yolk. When you break into the egg, the thick and rick yolk almost acts as a sauce to the dish. If you have an Instant Pot, I highly recommend making them in there. It is basically fool proof and the shells come off significantly easier than when you make them in boiling water. For this recipe, I usually cook them for 3 minutes. I have a whole blog post with instructions here!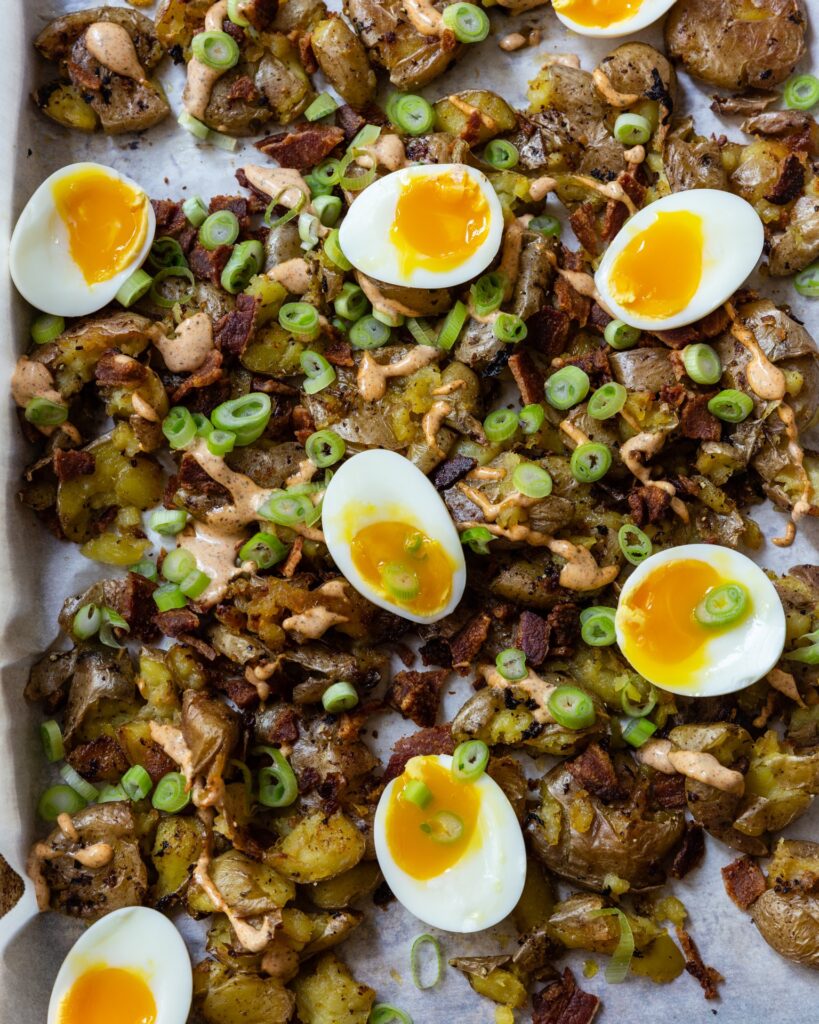 If you are looking for more hearty breakfast and brunch recipes, below are some of my favorites!
View this post on Instagram
Shop this Recipe
Print
Smashed Potatoes with Bacon, Eggs and Spicy Aioli
Smashed Potatoes with Bacon, Eggs and Spicy Aioli