Whenever I post an oat recipe, I get a flood of comments asking why since they are a grain and are not Paleo. So let me start here: despite the recipe title, this Paleo Oatmeal with Coconut and Berries, does not contain oats! It is gluten-free, grain-free, and Paleo and makes a warming, lightly-sweetened and spiced, very delicious breakfast. 
For those who may not know, I include oat recipes in the occasional blog recipe for those who can tolerate them (I myself can tolerate sprouted oats currently). But I want to give equal love to my oat-free fans, so that's the why and how behind this Paleo "Oatmeal" recipe. 
Oatmeal alternative 
Oatmeal is such an incredibly convenient food and a very popular breakfast choice. So I wanted to craft a recipe that honored that same idea. Though this recipe calls for soaked almonds, this step won't take you any extra time. You can literally pop them into your blender, add water, and leave them in there overnight. They'll be ready for you to blend in the morning and then you'll be on your way to a creamy, luscious bowl of "oat"meal!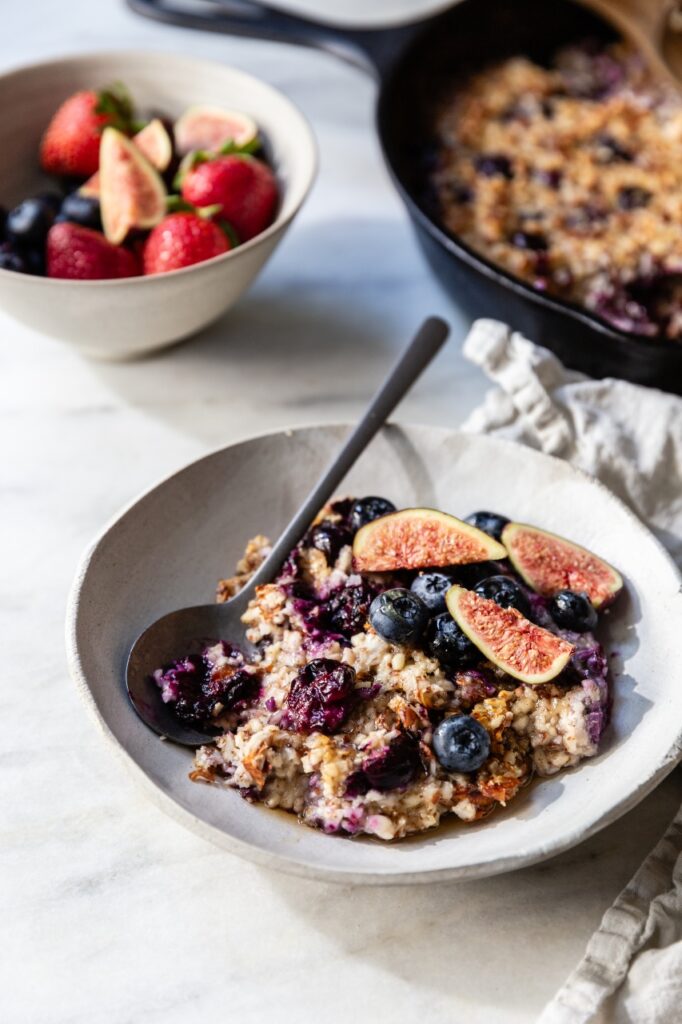 Why almonds are soaked in water 
Soaking almonds overnight is a great idea for a few reasons. First, it makes the nutrients from the nut more easily absorbable by the body. And secondly, in this case, soaking them overnight softens them nicely allowing them to cook well into a smooth consistency, while still retaining a tiny bit of chew, much like an oat does.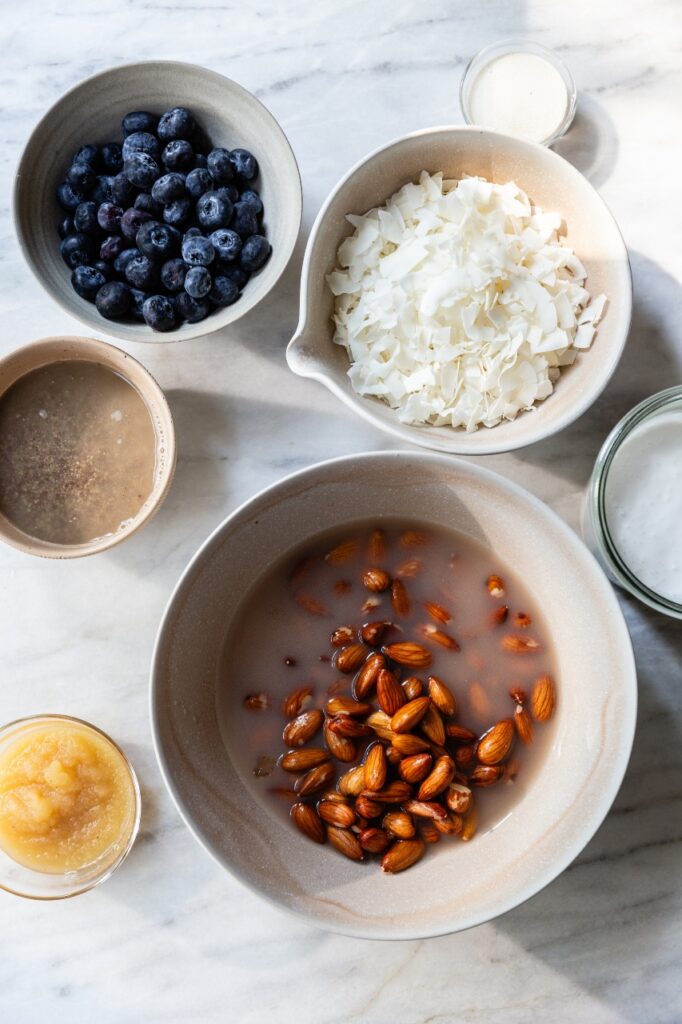 Coconut oatmeal 
Aside from soaked almonds, the other star of the show in this Paleo Oatmeal is coconut — both unsweetened flakes as well as creamy coconut milk. The flaked coconut works with the pulverized almonds, and collagen powder (if you choose to add it) to create a creamy porridge. And the coconut milk adds the smooth, creaminess of milk without any dairy.  
Applesauce oatmeal 
To create an oatmeal that's free of refined sugars, lots of people use bananas, but this recipe calls instead for unsweetened applesauce and I'm here for it! It melts dreamily into the other ingredients and imparts the slightest hint of sweetness. You can choose to add a tiny pinch of Stevia, as the recipe calls for, or you could add a dash of honey or maple syrup instead.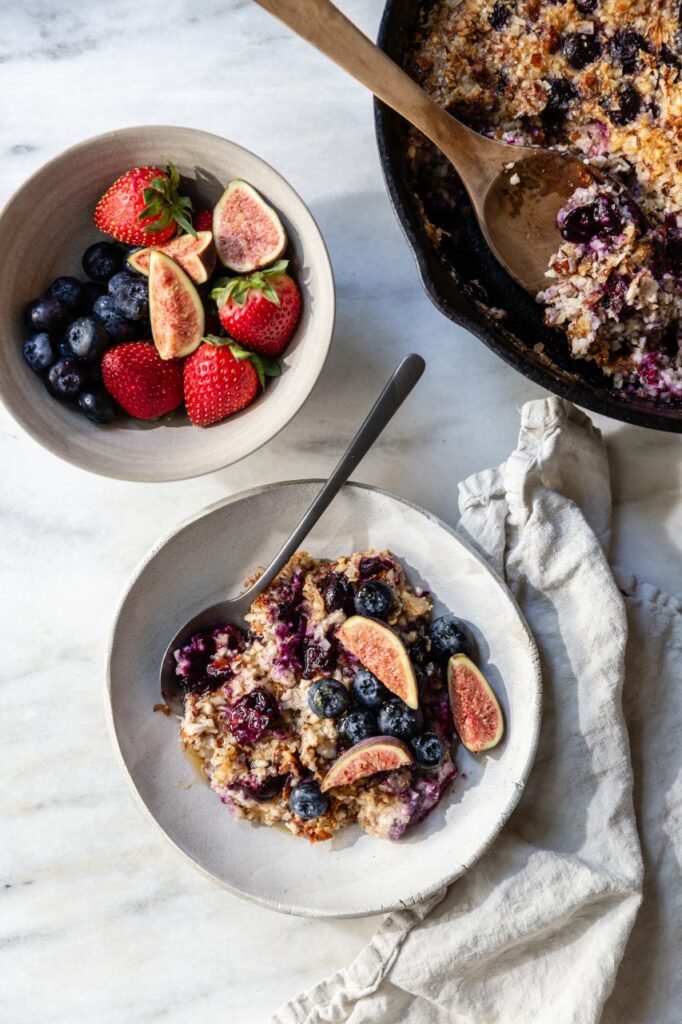 Gluten-free oatmeal alternative 
This Paleo Oatmeal with Coconut and Berries does cook for 30ish minutes (similar to steel-cut oatmeal). I like to blitz the almonds when I wake up and then while I make coffee, I mix all the other ingredients and get it into a baking dish and into the oven. While getting dressed the smells of nutmeg and cinnamon begin wafting through the house enticing all of us for a hearty breakfast before a busy day. I love to top mine with fresh berries and an extra dash of cinnamon. I hope you love it! 
Chocolate overnight oats recipe 
For any oat-loving friends still reading, this summer I developed a Chocolate Protein Overnight Oats recipe that Ryan absolutely loves for breakfast and raves about. So if it suits you or someone you love, give that one a try too.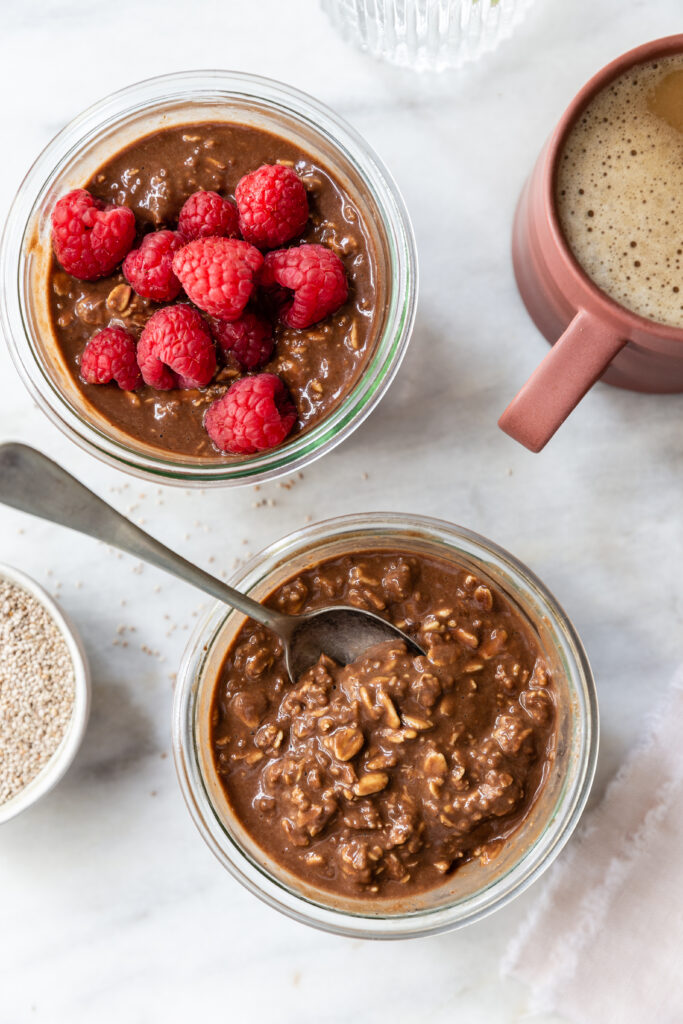 Paleo recipe ideas 
And I've got more Paleo breakfast recipe ideas for you! Here are some popular ones — both with eggs and without. Enjoy!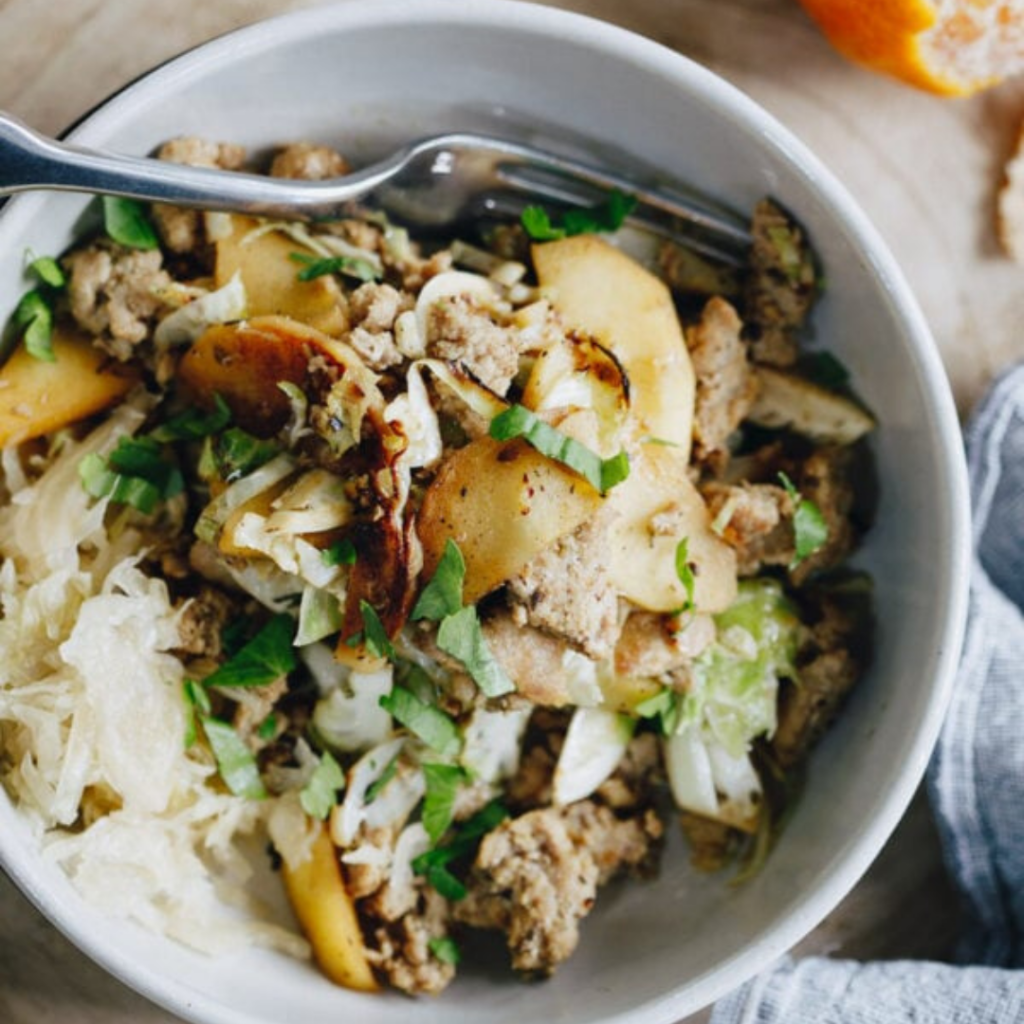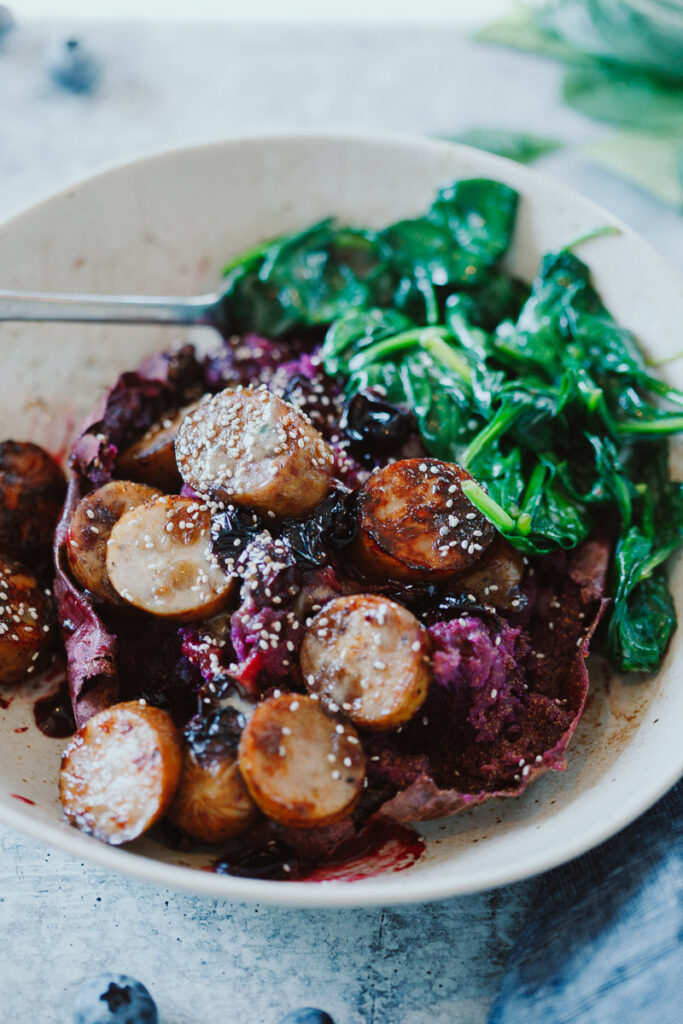 Shop the Recipe
Print
Paleo Oatmeal with Coconut and Berries
Author:
Prep Time:

10-12 hrs soaking time

Cook Time:

30 minutes

Total Time:

30 minutes

Yield:

4

1

x
Instructions
Soak the almonds in filtered water overnight.  

Drain and rinse then add to a food processor with the coconut.  Pulse until a crumb forms. 

Mix with the coconut milk, applesauce, flax eggs, collagen, vanilla, nutmeg, cinnamon, salt, stevia and berries. 

Bake, covered at 350F for 30 minutes then uncover and bake until the liquid has mostly evaporated.  
Paleo Oatmeal with Coconut and Berries