I can hardly believe another school year is coming to an end. I am definitely hopeful that this summer will be filled with more in person smiles, gatherings and shared memories for you all. With that being said, I know that having growing kids at home means they will be hungry at all times. You'll need to have plenty of snacks ready for when hunger strikes. In honor of completing the photography for my 5th cookbook, I want to share this exclusive recipe for my Paleo Animal Crackers from my last cookbook, Eat What You Love! These are a family favorite and I tend to always keep some in stock, especially during the summer. 
These Paleo Animal Crackers remind me of the ones packed in a box with a circus scene on the outside. I remember the little string attached that you could use to carry the box like a purse, and you had to open some waxy white paper to get to the cookies inside. Those were always a favorite treat of mine growing up. This version, like the original, is mildly sweet and crunchy. These are a blast to make at home with your kids. My youngest two love using cookie cutters of their favorite zoo animals to create fun shapes.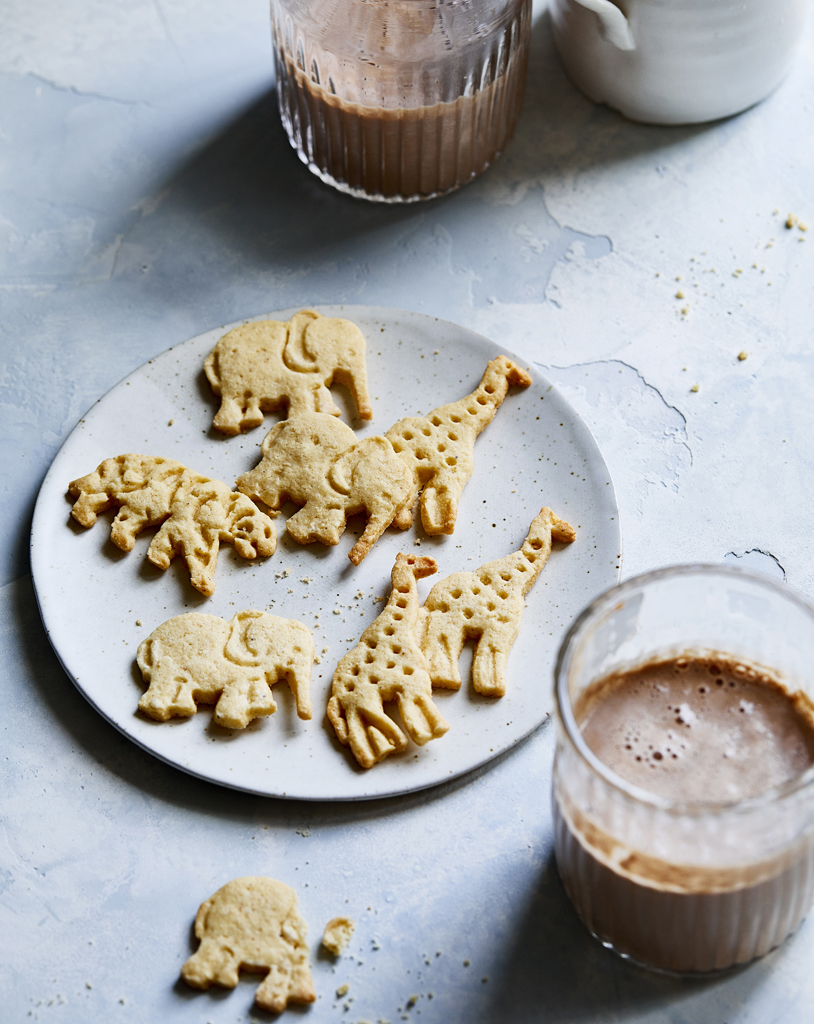 Freezing Tips: 
If you want to always be prepared with kid-friendly snacks, you can make a double batch of these animal crackers and keep them in the freezer. I like to let them cool on a cooling rack and then place them on a cookie sheet in a single layer. Then, the sheet goes flat in the freezer for 1-2 hours before putting them all in a stasher or tupperware. Following these steps helps prevent them from sticking together when frozen and makes it easier when you only want to take a handful out to defrost! 
If you don't choose to freeze them, these crackers will stay good for about 1 week at room temperature in an airtight container or about 3 weeks if you store them in the refrigerator! 
The Animal Cut-Outs
To keep these crackers close to the originals, I used these animal cookie cutters. You can definitely get creative with this recipe and use different types of cookie cut outs. I think birthday or summer-themed cutouts could be a lot of fun too! I like to let my kids participate in this part of the recipe. They love playing with the dough and picking which animals they want to cut out. Watching the excitement on their faces as they watch their creations bake and then getting to eat them is priceless! 
More kid-friendly snacks! 
I have so many kid-friendly snacks throughout all my cookbooks, but some of my favorites are in Eat What You Love! I have a whole section dedicated to snacks, some of which include recipes for Energy Balls on page 86, Nut-Free Granola Bars on page 101, Dips and Dippers on pages 92-98, Cheese Crackers on page 102 and my kids two favorite recipes from the book, Cinnamon Sugar Toaster Tarts on page 105 and Pizza Pockets on page 72!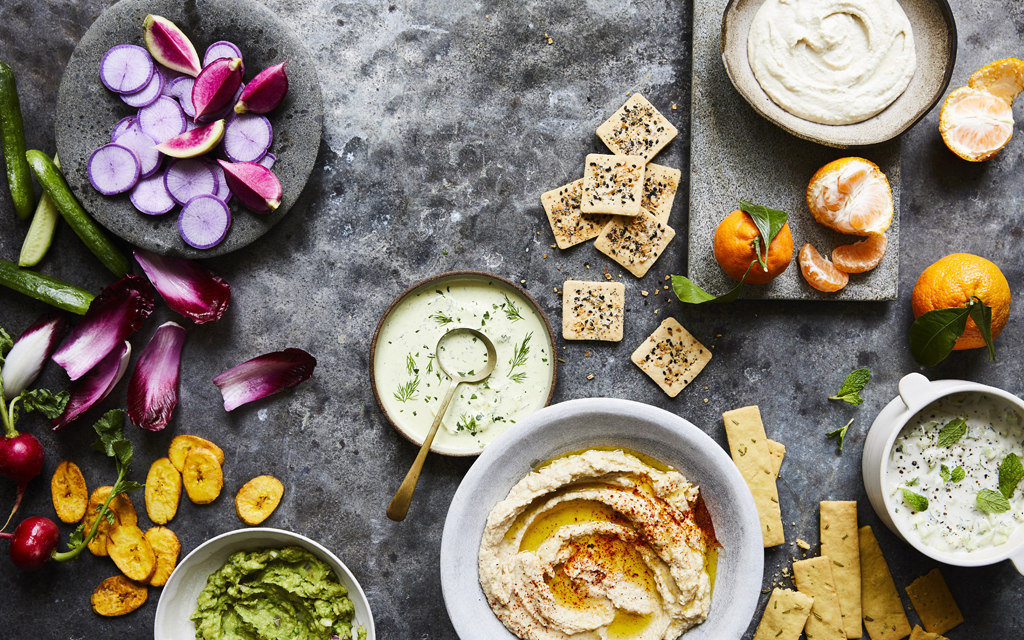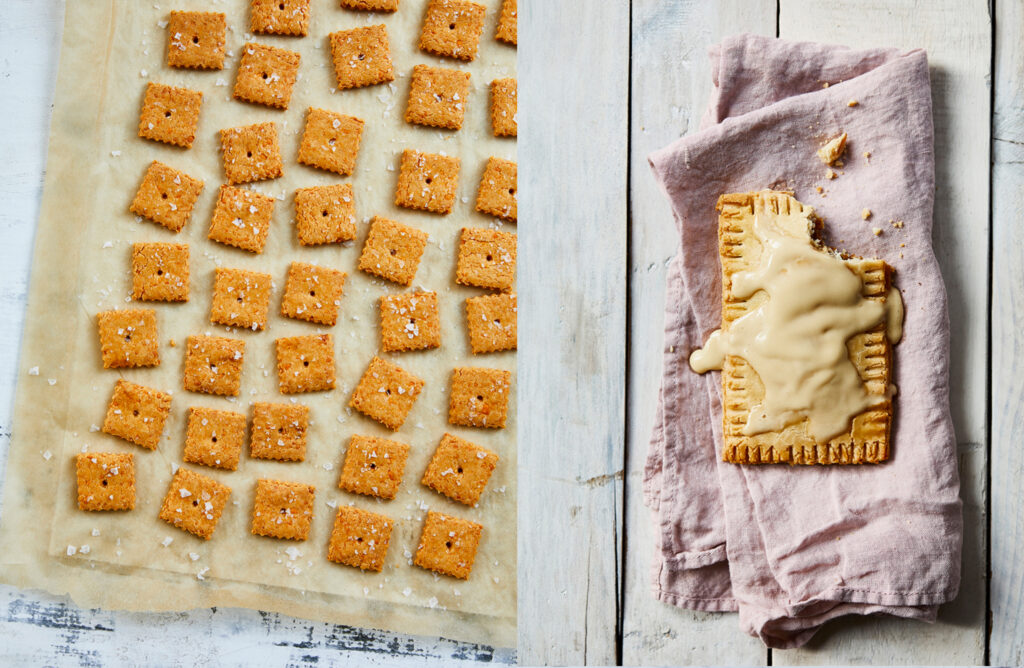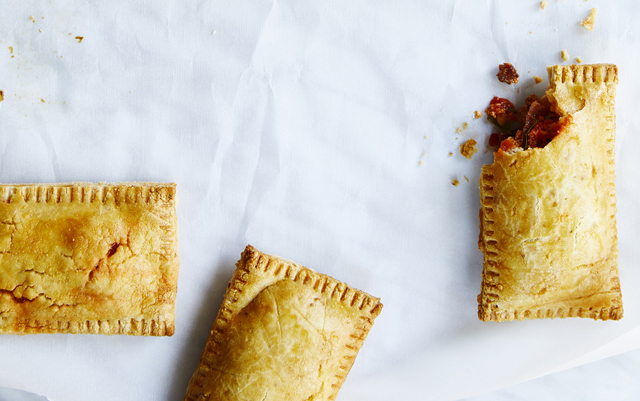 If you don't already have a copy of my book Eat What You Love you can purchase a signed copy from my shop along with my apron and book flags! Check out more of the bundle offers here! 
Shop this Recipe!
Print
Paleo-Friendly Animal Crackers
Author:
Prep Time:

45

Cook Time:

10 mins

Total Time:

55 minutes

Yield:

3

6

1

x
Category:

Snacks

Cuisine:

American
Instructions
In the bowl of a stand mixer fitted with the beater attachment, or using an electric handheld mixer, combine the arrowroot, coconut flour, coconut oil, maple sugar, vanilla, salt, baking powder, and nutmeg and beat on medium speed until combined. Add the eggs and beat on medium-high speed until the eggs are fully incorporated and a loose dough forms.

Using your hands, form the dough into a ball. Divide the dough in half. Place each piece of dough between two sheets of parchment paper and roll into an 8-inch round that's about 1⁄4 inch thick. Stack the dough rounds on a baking sheet with the parchment separating them and chill in the freezer for no longer than 30 minutes.

Preheat the oven to 325°F. Line a separate baking sheet with parchment paper.

Remove one dough round from the freezer. Using cookie cutters, cut out animal shapes and place each cracker on the prepared baking sheet. Gather and reroll the scraps to cut out more shapes. Bake for 10 minutes, until the edges are golden. Cool the crackers completely on a wire rack. Repeat with the remaining dough round.

Store the crackers in an airtight container at room temperature for 1 week, or in the refrigerator for 3 weeks.
Keywords: against all grain, Danielle Walker, snacks, gluten free, kid friendly, paleo, refined sugar free, animal crackers, school snacks
Paleo Animal Crackers