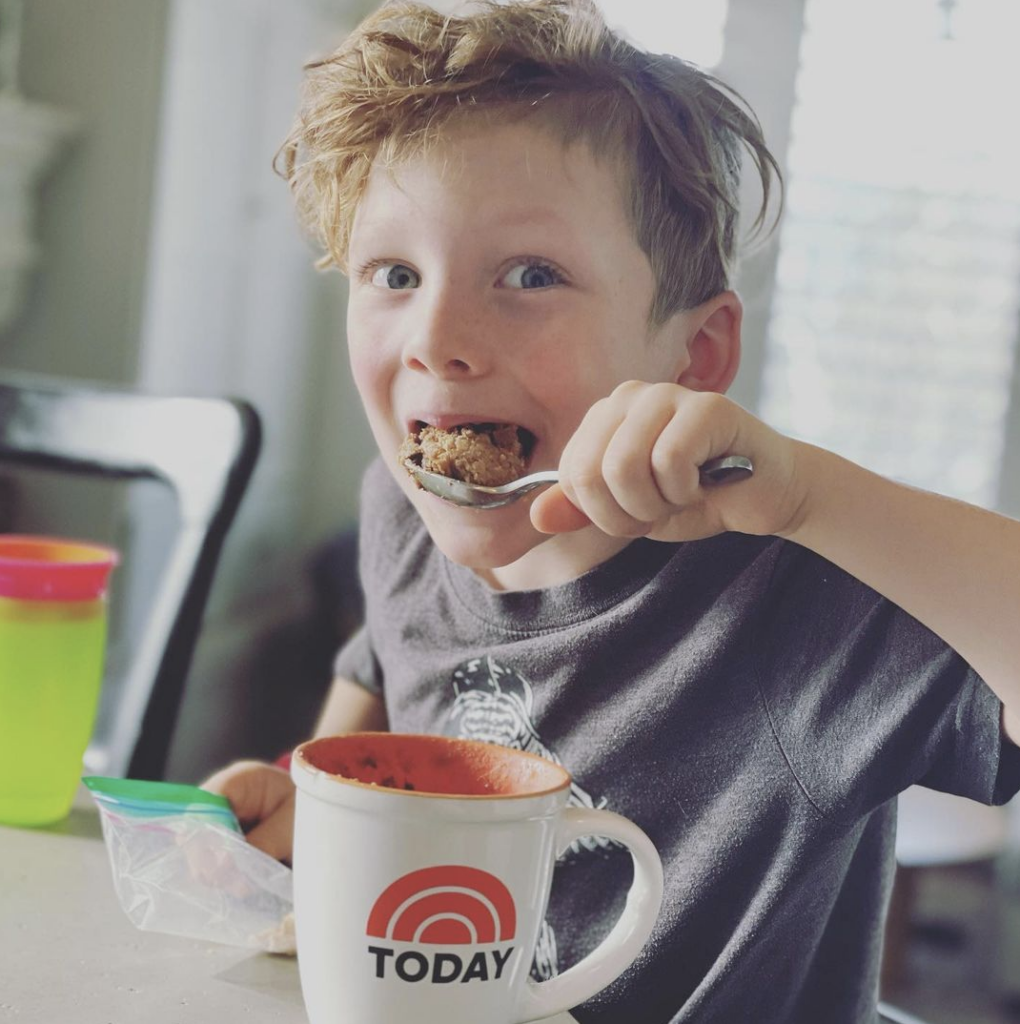 If you're part of my new Cooking Community and Courses – you may want to check your email.
🥳🥳🥳
Because I just sent an exclusive sneak peek recipe from my next cookbook (Fall '22) and Easton is thrilled about it.
5 minute GF Banana Chocolate Mug Cake. Tastes like a cross between banana pancakes and a gooey chocolate banana bread and is completely free of refined sugar, grains, gluten and dairy.
😍😍😍😍
Is there ever a bad time for tacos!? 🌮🌮🌮
Tacos will always be one of those quick and easy meals for me. They are super simple to put together and always packed with flavor. This recipe for Chipotle Barbacoa Tacos are simply just melt in your mouth good. They are made in the slow cooker, but could easily be made in your Instant Pot for an even faster meal. You can enjoy them on your favorite grain-free tortillas or over greens for a taco salad!
Click here for the full recipe – or it can also be found on page 154 in Meals Made Simple!
1 (2 to 3-pound) Beef Chuck Roast
3 large dried chipotle peppers, seeds removed
1 small yellow onion, quartered
¼ cup fresh lime juice
¼ cup tomato paste
4 garlic cloves, peeled
1½ tablespoons apple cider vinegar
2 teaspoons ground cumin
2 teaspoons sea salt
1 teaspoon ground dried oregano
¾ cup low-sodium beef stock
3 bay leaves
1 teaspoon whole cloves
for serving: lettuce cups, salsa, guacamole, chopped fresh cilantro, chopped red onion, sliced radishes

Dreaming of 🧀
Have you made my cheez-it remake in Eat What You Love?
There's a dairy-free sub, but my goodness- if you can tolerate some cheese (goat's cheddar is easier to digest!) you have to make them dairy-filled.
Are you able to tolerate cheese? 🧀
A while back I asked you all if you are able to tolerate some grains and dairy. I was surprised at how many of you answered yes! Nearly 75%!
Since Goldfish-style crackers ranked high on my list of most requested recipes, I went rogue with this recipe for Cheese Crackers and included real Cheddar and Parmesan for that truly cheesy flavor. You can find the full recipe on page 102. The other 125 recipes are dairy-free but I couldn't resist. There will be a Mac & Cheese recipe in my new cookbook next year that will have both options as well 😜
If you don't have a copy of my latest cookbook yet, you can try my recipe for Rosemary Crackers on the blog!
📷: Aubrie Pick
🚨NEW RECIPE!!
Do you have at home date nights after the kids go to bed? Or better yet, put them in a different room watching a movie and sit and have a mini date a the dining room table alone in peace and quiet for 30 minutes? We lit a candle did this the other night, no joke. Then we watched our own movie after bedtime.
I still wholeheartedly believe in dating your spouse, probably even more so this year than ever. Our date nights have held us together through disease and loss. And we still make them a priority this year, even if it looks like getting chipotle door-dashed and sitting in the backyard for 20 minutes while the kids are preoccupied on zoom.
This recipe for Gorgonzola Fig Flatbread uses a grain-free pizza crust that is slathered in tart and lightly sweet fig jam, then topped with the most delicious caramelized onions and fresh prosciutto. It's sprinkled with gorgonzola or dairy-free ricotta, and a dusting of sheep's milk pecorino, making a fantastic combo of a sweet and savory appetizer.
It is a great recipe to make for a stay at home date night, or for Valentine's day in a few weeks!
Click here for the recipe!
COSTCO!!!
In case you haven't been following my stories for the last day, I have to shout this from the rooftops because this is such exciting and incredible news!
This little book came out two years ago, and I just found out from my publisher that Costco's around the US are going to be carrying a limited run.
This is all because of YOU! It was carried at release and you snatched them all up, and so they are wanting to carry it again to help promote healthy living in the new year. 🥳🙌🎉
You can check my stories to see a list of the stores that will be carrying it and it should be out on their book tables no later than Monday next week!
If you already have a copy, I would of course be more than honored if you chose to buy a copy as a gift for somebody, even if it's early Christmas gift! If this run does well, we have more of a chance of getting my book that's releasing this fall about my health and food journey into Costco, and my new cookbook next fall!
This, of course, means the lowest cover price for you guys, but more than anything – it means that maybe somebody that's shopping and walking by who has never heard that food could help or heal them, would see it and pick it up and have their life changed!
Tag a friend here, snap a photo if you see it, and help spread the word!!
Thank you, thank you, thank you!!!!
(also I miss blonde hair and makeup 🤣)
📚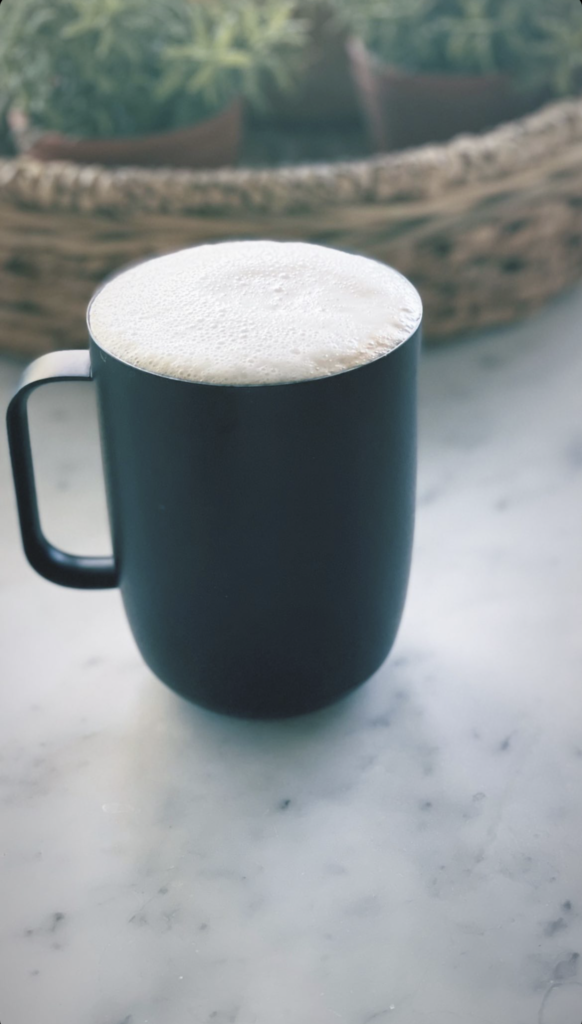 The perfect cup of coffee on a Sunday morning ☕️
♥️♥️♥️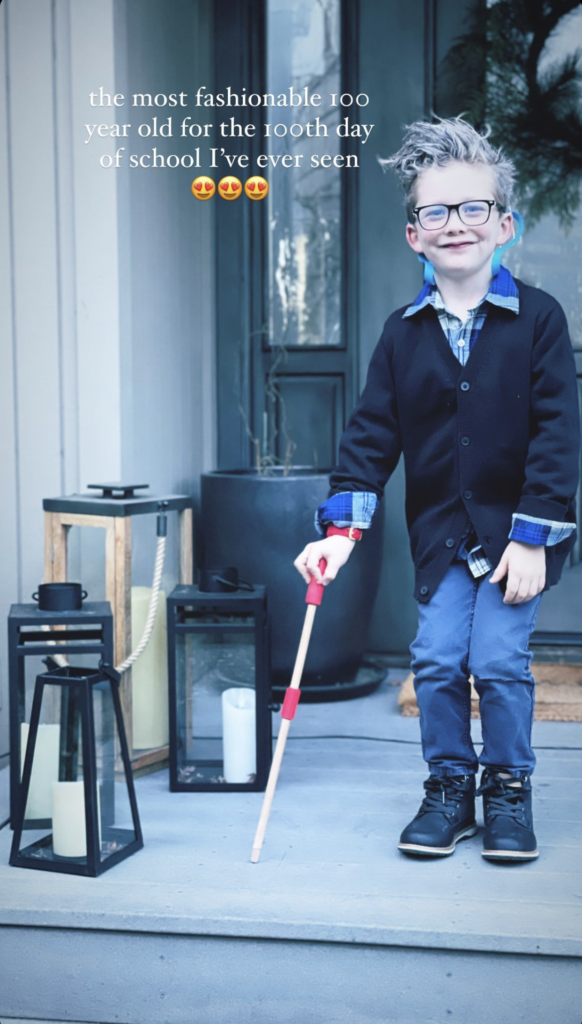 👨🏻‍🦳👨🏻‍🦳👨🏻‍🦳
If you follow me over on Instgram you might have seen the delivery fails I've had this week. Including this salad that came in the form of chicken tenders, fries and burgers. 😂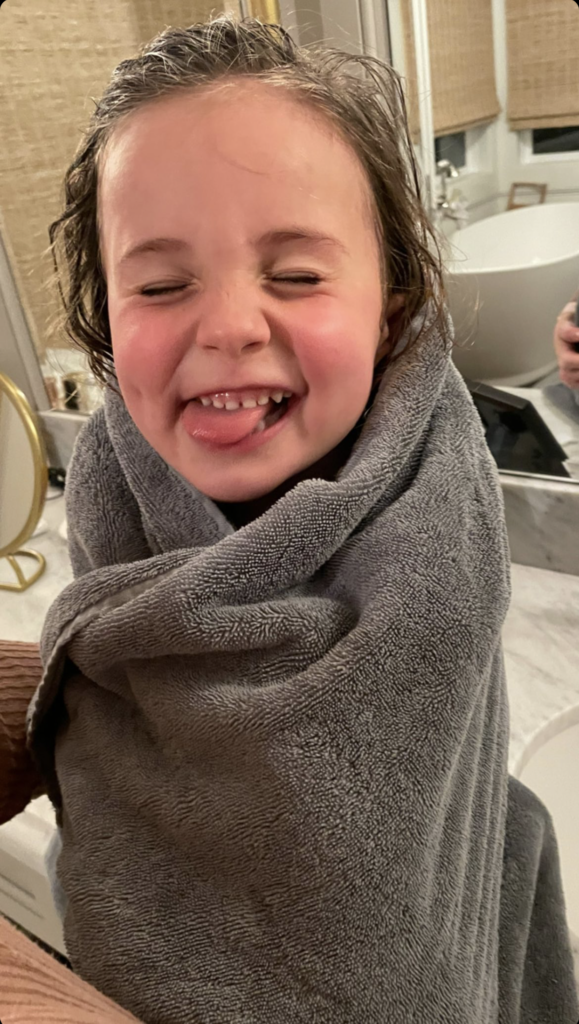 Bath time with my girl 🖤
Danielle's Digest: Week of February 1st