This post is sponsored by our friends at ButcherBox
I know we are not really watching as many sports as we normally do at this time of the year, but I always crave game-day foods around this time.  After the holidays and New Year reset – game day foods that are easy to prepare and super comforting like buffalo wings, spinach dip, and ribs are my favorite. 
My Celebrations cookbook has an entire chapter dedicated to game day recipes and the Father's Day chapter also has several recipes that would be perfect to make when you are craving some delicious game day foods. My friends over at ButcherBox are having a special offer — when you sign up as a new member you will receive 20% off your first box when you visit ButcherBox and enter code WALKER20 at checkout (Offer valid until 4/30/23). In honor of this special deal, I am sharing my Knife-and-Fork Pork Ribs recipe from page 124 in the Father's day chapter in my cookbook Celebrations! This recipe uses baby back ribs, but St. Louis ribs would be just as delicious!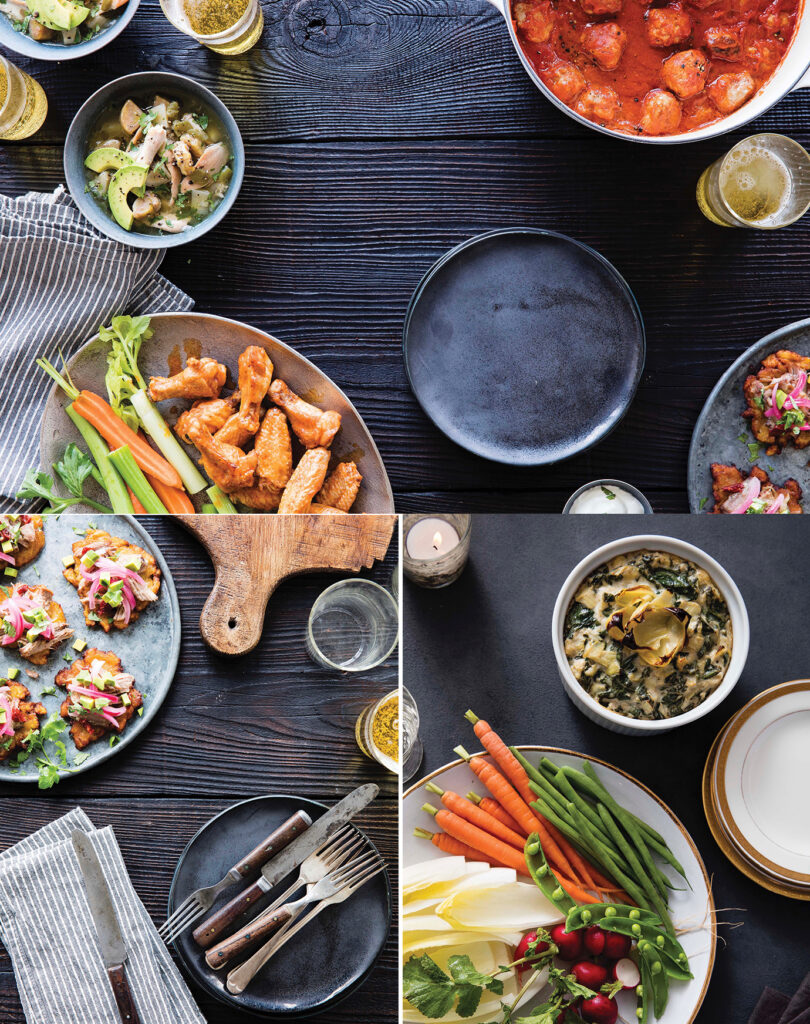 Click here to get a signed copy of Celebrations! 
ButcherBox- High-Quality Meat To Your Doorstep
You have probably heard me talking about ButcherBox before over on my Instagram, but in case you haven't heard- ButcherBox is a sustainable meat subscription company that delivers high-quality meat you can trust right to your doorstep. I find it incredibly helpful to be able to order all my meat online and have it delivered to my door from a company I can trust. It helps save me from taking multiple trips to the grocery store, especially during Thanksgiving and the holiday season. It also helps save on costs! On average ButcherBox only costs about $6 per 6 oz serving.
Sourcing
All of ButcherBox meat is carefully sourced and is 100% grass-fed and pasture-raised beef, free-range organic chicken, heritage breed pork, and wild-caught seafood. ButcherBox cares about animals and our planet. They believe in animal welfare as well as supporting local farmers. All of their animals are humanely raised and are never given antibiotics or added growth hormones. 
Convenience and Flexibility 
They give you a variety of box options and flexibility with delivery frequencies to fit your specific needs. You can cancel at any time with no penalty, plus all orders ship free.  The meat is frozen at just the right time to guarantee maximum freshness, and each piece is individually vacuum-packaged. I love that they are individually packed because I can use them as needed rather than all at once and I've never had spoiled or thawed meat when my box arrives on my doorstep.
Amazing deal, don't miss out! 
Until April 30th, 2023, ButcherBox is giving you a 20% discount off your first box. Visit ButcherBox and enter code WALKER20 at checkout. ButcherBox is my favorite way to order some of my favorite meats for our day to day needs! I especially love their heritage pork breakfast sausage and sugar-free bacon, organic whole chickens, and grass-fed Chuck Roasts.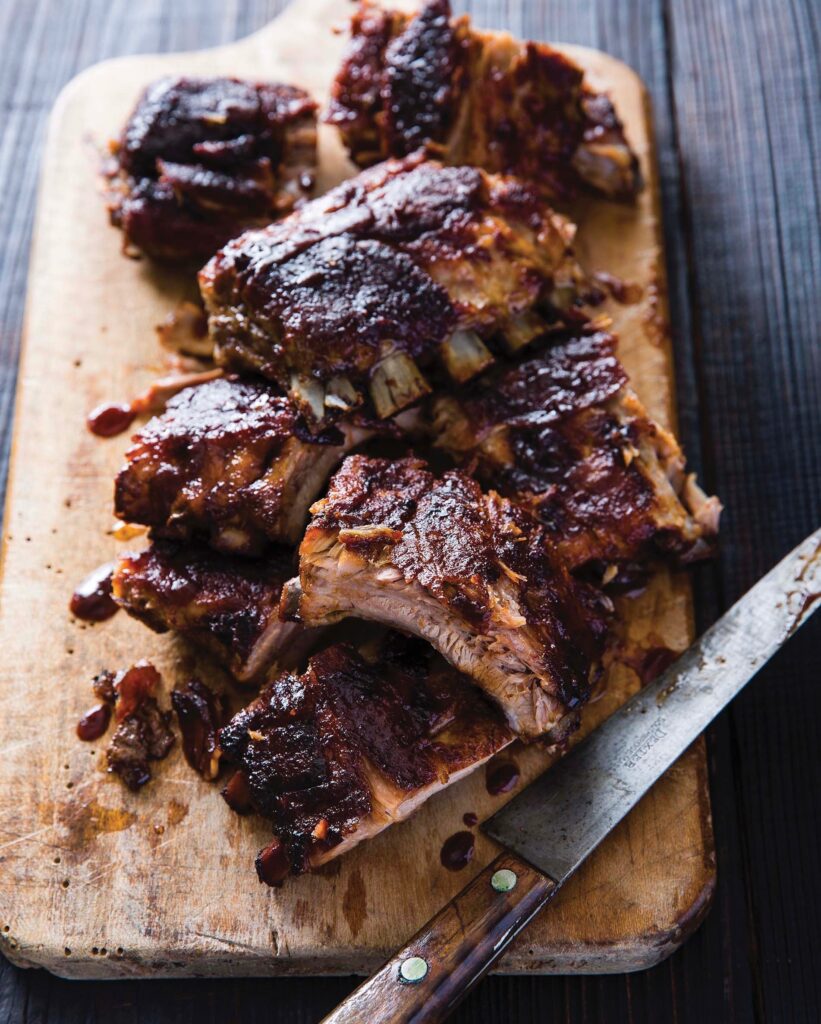 I hope you take advantage of this deal and make this recipe for Knife-and-Fork Ribs!  This rib recipe is one of Ryan's all-time favorite recipes I have ever made! 
Print
Knife-and-Fork Pork Ribs
Author:
Prep Time:

10 mins

Cook Time:

3 1/2 hours

Total Time:

20 minute

Yield:

8

servings

1

x
Category:

Dinner

Cuisine:

American
Instructions
Preheat the oven to 250°F.
Mix together the coconut sugar, paprika, chili powder, garlic powder, salt, and pepper to make a dry rub. Rub 2 tablespoons of the rub on each rack, then place each rack on a large sheet of parchment paper. (Reserve the remaining rub in an airtight container at room temperature for another use.) Wrap the ribs tightly and roll up the ends of the paper to create a tightly sealed parchment-paper package.
Place the packages with the meat facing down on two rimmed baking sheets. Bake for 3 to 31⁄2 hours, or until fork-tender.
Preheat a grill to medium-high heat or preheat the broiler with the rack placed in the upper one-third of the oven.
Open the parchment packages and drain off any fat and liquid. Turn the ribs so the meat is facing up, brush them with some of the barbecue sauce, and finish on the grill over direct heat for 5 minutes, or under the broiler for 2 to 3 minutes, until browned and slightly crisp on top. Serve warm with the remaining barbecue sauce on the side.
Notes
Make it ahead: Season the ribs 3 days in advance and store them, tightly wrapped, in the refrigerator. Bake the racks 2 days in advance and keep them wrapped up. Reheat in a 300°F oven for 15 minutes, then finish under the broiler or on the grill.
Tidbits: For a quick barbecue sauce, whisk together 2 cups tomato puree, 1⁄2 cup of the leftover dry rub, 6 tablespoons white wine vinegar, 6 tablespoons coconut sugar, 2 tablespoons tomato paste, 2 teaspoons Dijon mustard, and 3⁄4 teaspoon natural liquid smoke.
Keywords: paleo, gluten free, ButcherBox, Danielle Walker, Against All Grain, football, game day food, bbq
Knife-and-Fork Pork Ribs