Even though I was resistant at first, one of my favorite kitchen appliances will always be my Instant Pot. As a full-time working mom, it has definitely saved me on more nights than I can count so I'm thrilled to share my Top Ten Instant Pot Hacks. It helps me get dinner on the table in 30 minutes or less.
I have converted several of my slow cooker recipes into Instant Pot recipes, and my 5th cookbook (announcement coming SOON), will include tons of brand new Instant Pot recipes. Plus I know a bunch of you just got one during the Black Friday sales, or maybe have one under your tree waiting for you. I created a list of some of my favorite Instant Pot and electric pressure cooker hacks, tips, and easy-to-make recipes. 
There are so many things you can do in your Instant Pot (like make cheesecake and other desserts!), but below are my top ten favorite ways to make the most out of this machine. 
1. Silicone rim in vinegar wash
View this post on Instagram
If you make bone broth in your Instant Pot frequently as I do, or if you just made a dish with heavy spices, your pot and silicone rim might have a lingering smell. One of my Top Ten Instant Pot Hacks is that I like to clean the rim and parts of the lid in a 1:1 ratio of vinegar and water. I  let it soak for a few hours to really give it a deep clean. If you find that your silicone ring still smells after the vinegar wash, you can lay it out directly in the sun for 1-2 days and that should do the trick, just don't forget it is outside! I also wash the silicone part in the dishwasher every time I use the machine.
You can also use an unused paintbrush and submerge it in the vinegar solution and clean all the cracks and crevices inside the pot. You can use a micro towel and wet it in the vinegar water and clean the outside of the Instant Pot. For the stainless steel bowl, I find that it cleans best in the dishwasher!
2. Putting the lid on the handle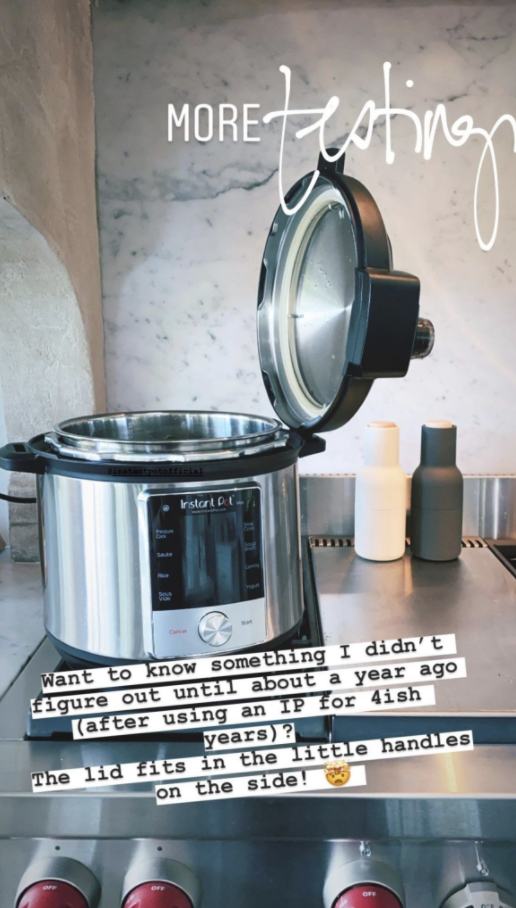 This is definitely one of my favorite hacks with the Instant Pot. After having one for several years, I had no idea you could perfectly place the top on the handlebars! After letting your Instant Pot release pressure there is a lot of condensation, not to mention a pretty hot lid! This little trick helps collect the excess water and prevents you from touching the hot lid. 
3. Reheat leftovers in a glass container/ replace your microwave
I am not a huge fan of using the microwave and try to limit our use of it when reheating food, especially dinners. The Instant Pot is a great way to heat up dinner leftovers or even frozen meals. I like to store things in glass, circular containers that are just a little smaller in diameter as the Instant Pot. Add about ½ cup of water to the pot and place the glass container right in the pot. Be sure to set the vent to sealed and press the steam function and then select your time. Although every meal is different, I typically find that 5 minutes is enough time to reheat something that isn't frozen and about 15-20 mins for something that is frozen. 
After the steam time is complete, allow it to naturally release. Another cool feature is the keep warm button! If you cooked a meal and need it to stay warm, just stick it in your Instant Pot until you are ready to serve.
4. Brew tea in it
I am not the biggest tea drinker, but every now and then I crave a cold iced tea. It always takes longer than I'd like by the time the tea brews and cools down. This Instant Pot version allows you to make a perfectly brewed batch of tea in under 20 minutes. 
Pour the water and tea bags in Instant Pot and set to manual high pressure for 4 minutes. Once the timer has gone off, allow pressure to release manually. Let cool and serve over ice. 
This recipe for Thai Iced Tea is one of my favorites! It would work really well as an Instant Pot recipe to have all week long!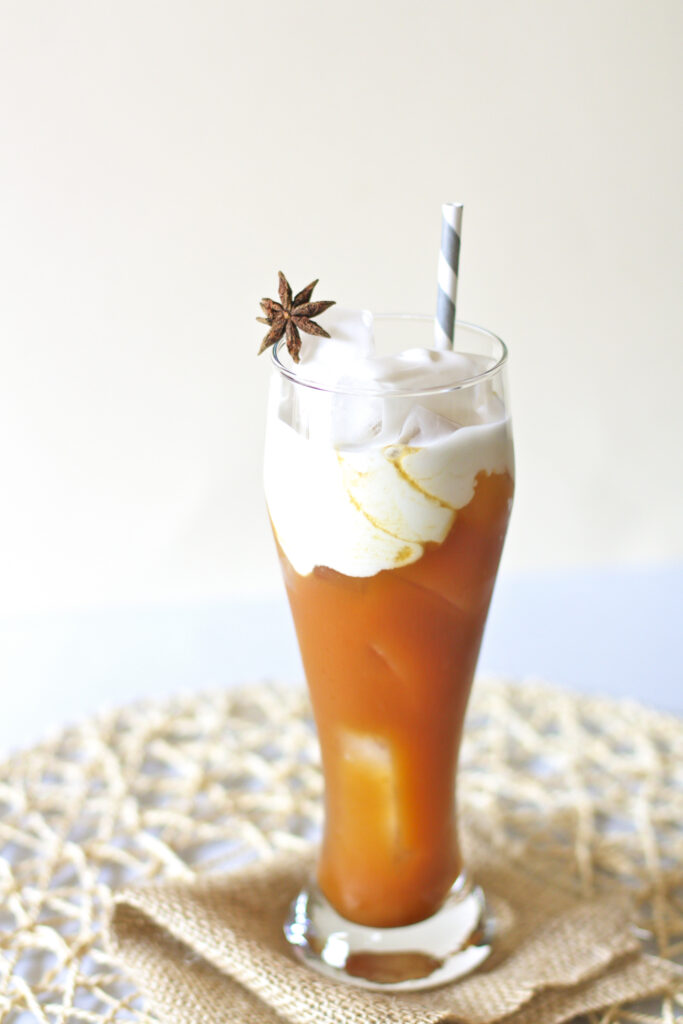 5. Homemade yogurt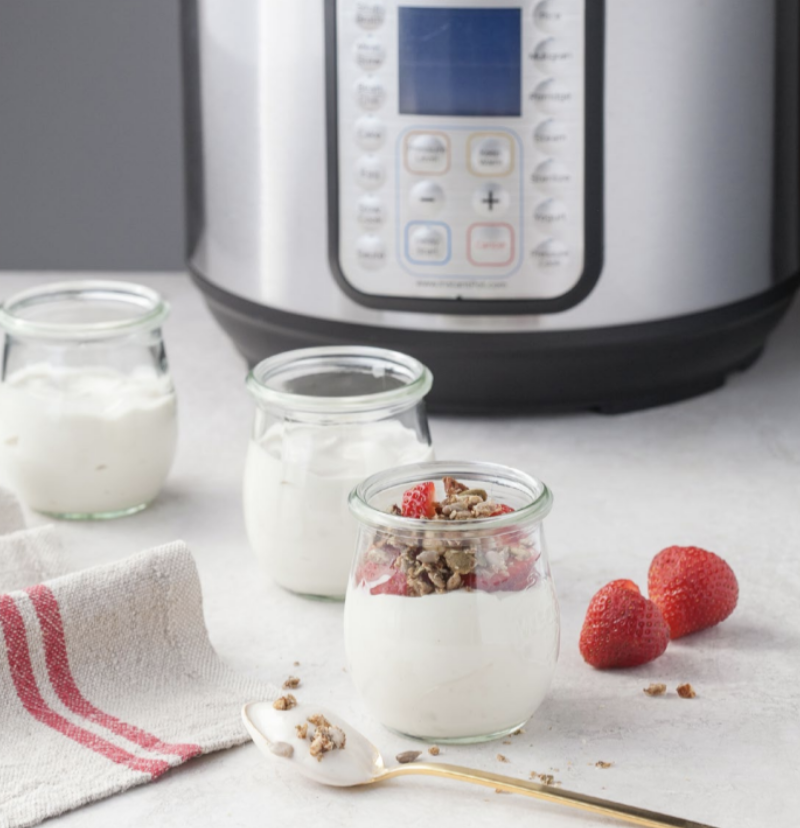 I have a couple of dairy-free yogurt base recipes that you can use. You can find recipes on page 46 in my cookbook Against all Grain or page 312 in my cookbook Eat What You Love. Once you make the base, place 2 cups of water in your Instant Pot and set the wire rack on top. Place the yogurt jars on the rack and close the lid and set the pressure to seal. Select the yogurt setting and set the timer to 12- 14 hours (the longer you set it the more fermented it will be)
Transfer the jars to the refrigerator for about 4 hours before serving.
Below is a tutorial on how to make it!
6. Sterilize baby bottles
My baby bottle cleaning days are long gone, but I know there are a lot of moms out there that could benefit from this tip! When your hands are full and have a baby crying, the last thing you have time for is to individually wash all your baby's bottles and sippy cups. 
Add about a cup of water to your Instant Pot and place the rack or a steam basket over water. Place all items that need to be sanitized in the basket, make sure the items are not touching the bottom of the pot or the water directly. Close the lid and secure. Click the steam mode and set the timer for 2 minutes. Allow the pressure to release naturally and remove all items and let cool off on a clean towel. 

7. Make popcorn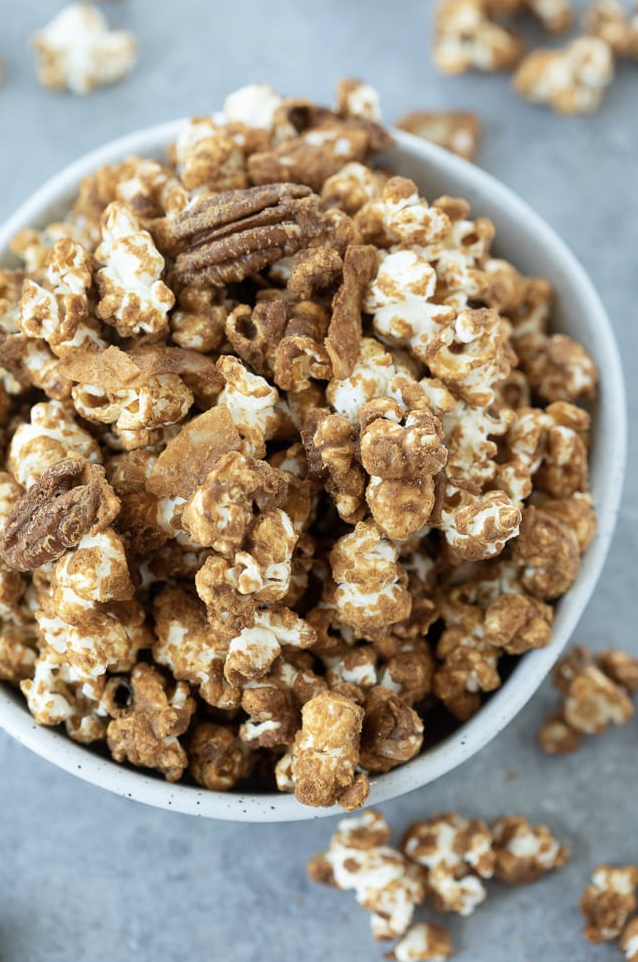 Although popcorn isn't exactly grain-free, my kids like to enjoy it from time to time, and this recipe for Coconut Praline Caramel Corn is perfect for this holiday season! I use this sprouted popcorn for easier digestion.
To make popcorn in your Instant Pot, turn it on saute mode. Wait about 2-3 minutes for it to heat up and then add 1-2 tablespoons of avocado oil and your desired amount of popcorn kernels. I use about ⅓ cup. Put a glass lid on top or a splatter screen, and allow ⅔ of the popcorn to pop. Then turn off the Instant Pot and the rest of the kernels will finish popping.
You can follow the rest of the recipe for the Coconut Praline Caramel Corn here
8. Steaming rice
Another non-grain-free recipe, but a good basic to have! My kids and Ryan like to enjoy white rice with some of their meals, and the Instant Pot is basically foolproof when it comes to rice. Simply add a 1:1 ratio of water to rice in your Instant Pot with 1 teaspoon avocado oil and a dash of salt. Press the "rice" setting. When the timer goes off, manually release the pressure and enjoy your perfectly steamed rice! 
9. Hard-boiled eggs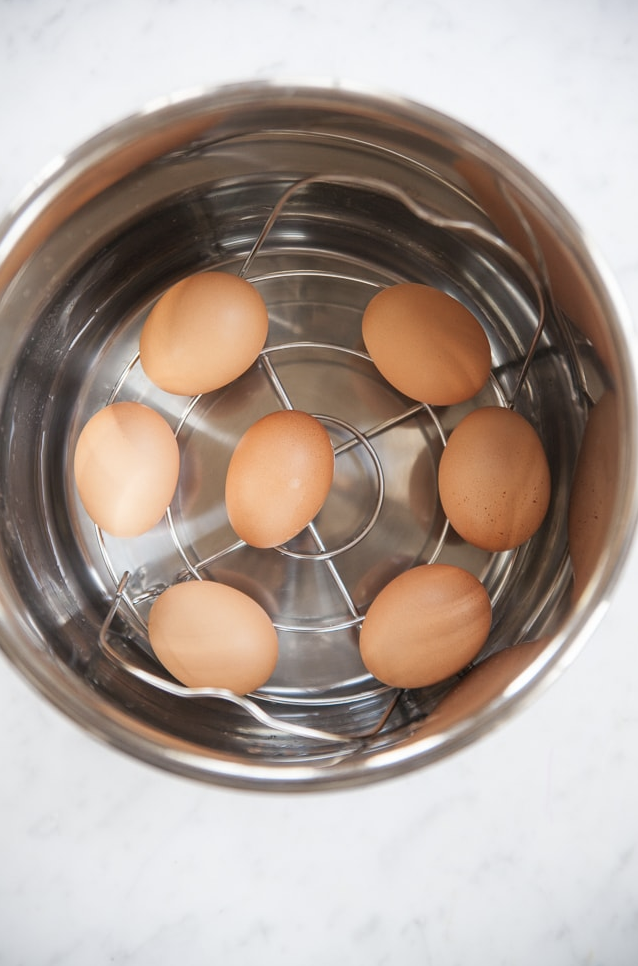 I've tried every method of hard boiling eggs. All of the tricks that supposedly made peeling them easier. I used to use a stovetop method by Alton Brown that I thought was the best. But peeling the eggs still took forever, and I still occasionally lost some whites to the shells. I started experimenting with cooking them in my Instant Pot, and will never go back to the stove again!
Let me first say, don't have expectations of shorter cooking times compared to the stovetop. It still takes about the same amount of time, if not a couple of minutes longer, to cook them. The real draw here is cooking consistency and the ease of peeling. When you make hard-boiled eggs in the Instant Pot, they cook evenly every single time. And the shells. Well, they practically fall off. You will never have mangled egg white shells for deviled eggs again with this method.
You can find my full instructions here! 
10. Pasta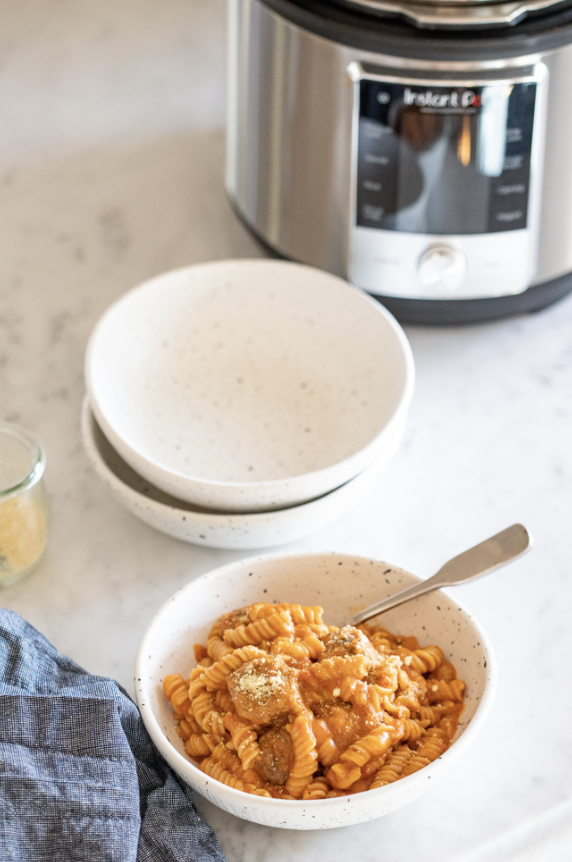 Making pasta in the Instant Pot is one of my new favorite things, and it definitely made the list for my Top Ten Instant Pot Hacks. I like to make this recipe for Instant Pot Spaghetti and Meatballs when I have less than 30 minutes to get dinner on the table. This recipe uses brown rice noodles, but I also gave a few grain-free options. You can find the full recipe and Instant Pot instructions here. 
For more Instant Pot Recipes: 
Instant Pot Indian Butter Chicken 
Instant Pot Granny Sarella's Spaghetti Sauce
Instant Pot Mexican Chicken Soup
Instant Pot Chicken and Vegetable Soup
Instant Pot Apple Pie Applesauce
Top Ten Instant Pot Hacks