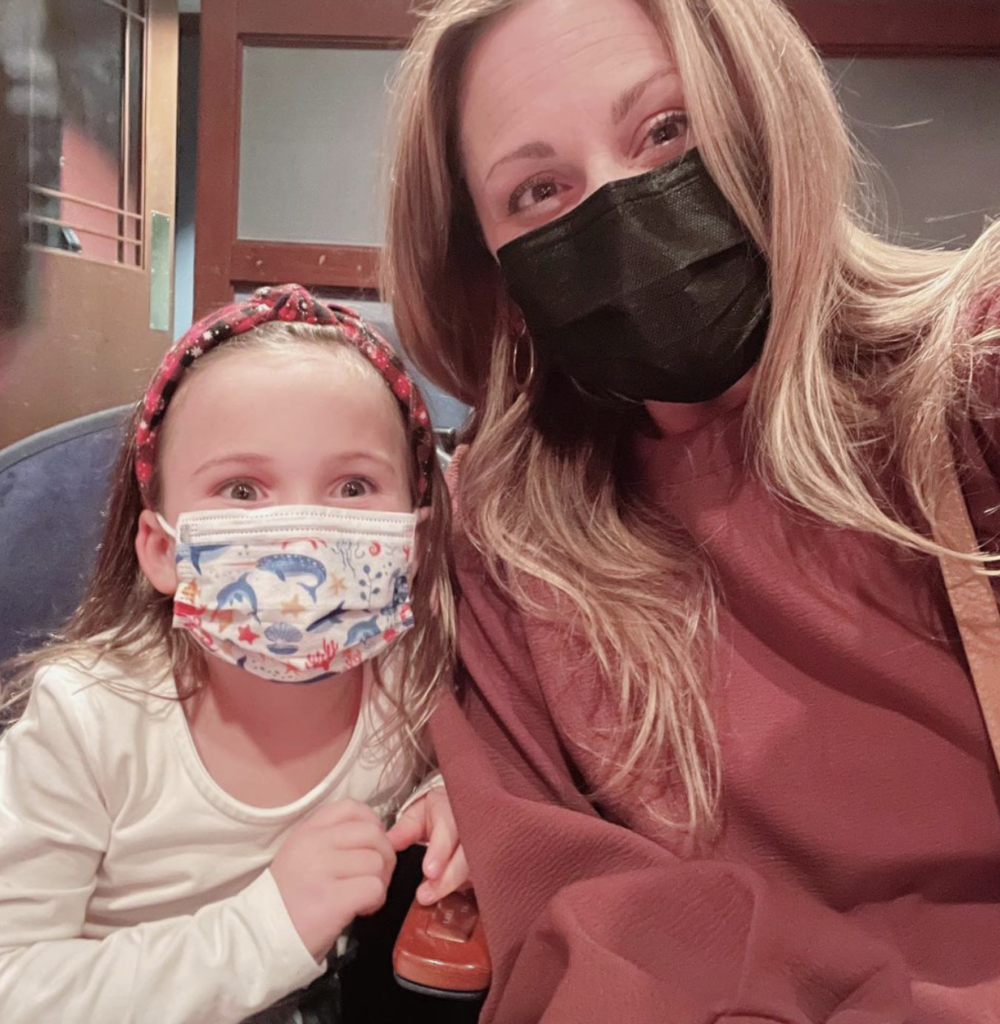 First time seeing the Nutcracker! I was going to take her in 2019, but wasn't well enough and had just gotten home from the hospital. And then 2020…was well, 2020.
We went with her 2 grandmas and then had dinner and it was just as magical as I'd dreamt it would be! Our local ballet does a condensed 60 minute version, which was just enough time for a squirmy 4 year old (who really just wanted to be out dancing in the aisles herself). The boys opted out and stayed home to watch Jungle Cruise.
Perfect way to kick off the holiday season!
🎄🎁🎄
Fun fact. I performed in the Nutcracker every year with the Colorado Springs Ballet growing up. I have no idea what this part was. 🍭? I was a soldier, a party guest, and candy cane dancer, and whatever this was. 😆
You sold out the first batch of signed book bundles, so I'm signing just a few more boxes for holiday gifts! There's also copied of my memoir Food Saved Me!
shop.daniellewalker.com
View this post on Instagram
Frozen ginger! This is what I use in my fresh ginger tea (coming in the next reel), stir fries, curries, and even my holiday baked goods. Fresh ginger has such an amazing flavor compared to dried, and this way it keeps for ages and is super easy to grate or chop.
Just peel the ginger and store it in an airtight bag or container! If all the air is kept out, it will last for a year.
View this post on Instagram
Edisa, Jeanne, and Michele all are 7 and have the same birthday as our Aila. 6/34/14. We have the privilege of getting to love on them from afar and watch them grow. We sent them birthday gifts on all of their birthdays, and you know what they spent it on? Food and clothes for their families. And Edisa bought a new pair of shoes.
I know a lot of you here have lost children, and we all have lost loved ones. On this giving tuesday, I wanted to highlight Compassion. Christmastime is the most joyful and simultaneously the hardest time of the year for me, where I miss my daughter and wish more than anything she was here with her siblings. Sponsoring these sweet girls who share her birthday, as well as our long-standing tradition of hanging her stocking and shopping for girls Aila's age who are in the PICU is the best way I know how to turn my grief into something beautiful. Our children may not be here on earth, but they can absolutely create a beautiful legacy.
I added a page in my tap bio (profile link) If you want to search for a special birthday, a name that means something to you, or even a country – you can see the hundreds of thousands of children in need and hopefully one will shout out straight to the cracks in your heart. It's $38 a month and Provide some with everything they need from food to education to healthcare. And let me tell you, after a few years now of sponsoring children, the LETTERS. And the photos. We've watched them grow and thrive. And my kids adore writing and coloring pictures. It's humbling and healing, and so joy-filled.
View this post on Instagram
My quick fresh ginger tea!
2 cups water, about a tablespoon of grated frozen ginger. Simmer, covered for 15 to 20 minutes. Then add lots of 🍯🍋!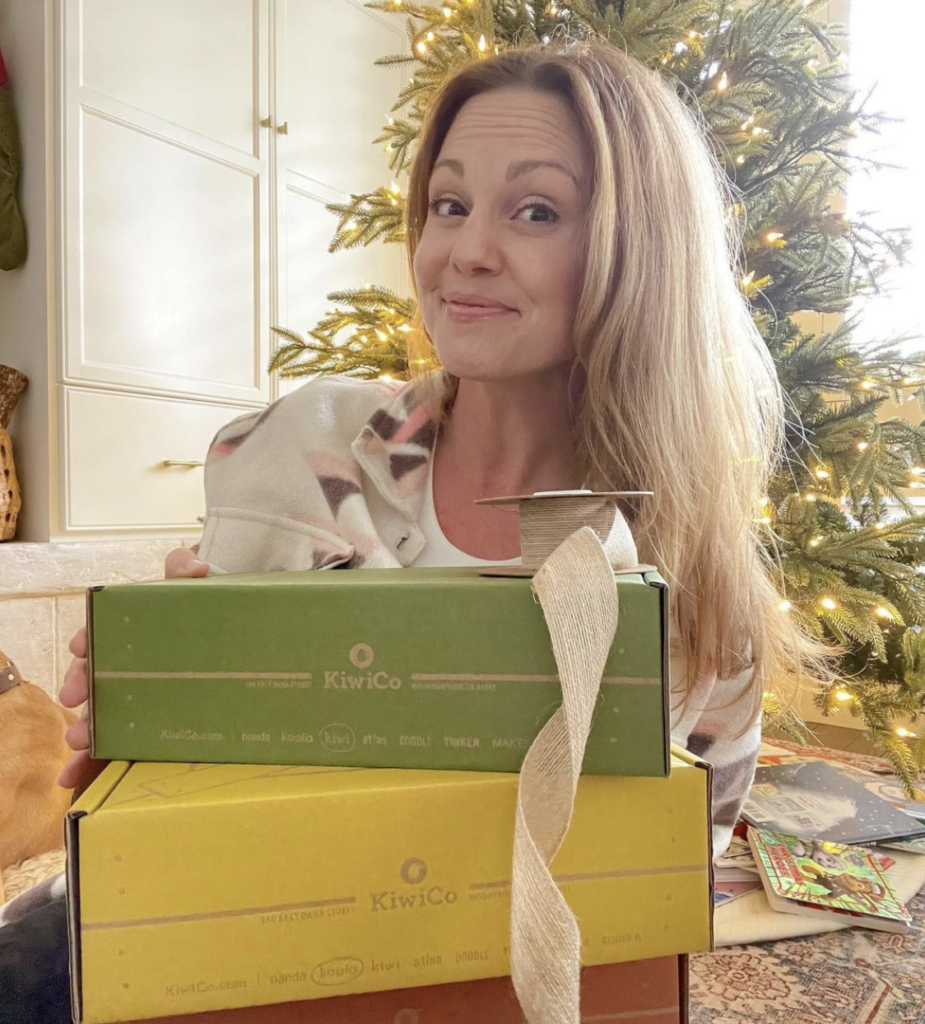 KiwiCo appreciation post! We've had these STEaM (science, engineering, technology, art, math) based crates delivered monthly since Asher was 5 years old, and now all 3 of my kids light up when they see it delivered on our porch. Gifting a box or a 3 month subscription is also my all-time favorite gift for my nieces and nephews and all of our friend's kids. KiwiCo is offering a special holiday gift to you in my stories! Head over there to claim it before it's gone!🎁🎁
View this post on Instagram
Ok I used to do this with an immersion blender. But then mine broke and I tried it one day with a single-beater and it's GOLD.
Word to the wise. 🙈 Don't let up on your grip of that jar for a single second though. Almond butter will FLY. I'm not speaking from experience or anything 😆
bts —> final shot
📷🍲
I love that my work allows me to be at home 80% of the time.
I have photos of Asher as a baby strapped to my chest shooting some of the very first blog photos I took, him as a toddler on my lap while shooting the photos for my real deal chocolate chip cookies and all of the photos I took for my first cookbook Against all Grain, Easton in a bouncy chair on the counter while testing for Celebrations, and K as a tiny newborn in a sling while testing recipes for Eat What You Love. So many outtakes with little hands reaching in to grab a cookie or muffin before I was through photographing them too. 😅
In a way, I feel like they're a part of every piece of work I put out.
Even if it makes balancing a camera without a tripod a little trickier 😂🥰
View this post on Instagram
NEW!!! Have you ever wanted to have beautiful handwritten labels on your pantry jars and bins but your grain-free and gluten-free ingredients don't work with the generic "flour, sugar, pasta" etc labels? I have you covered!! Everything you have stocked in your gluten/grain-free or paleo pantry are on these sheets! And they're waterproof and removable. I'm in LOVE!!
Head to shop.daniellewalker.com
View this post on Instagram
Happy Birthday Ry!! We've had 19 years of celebrating your birthday together, and each year is better than the last.
The best is yet to come ❤️
View this post on Instagram
Into our final round of edits and shipping this baby off to print in the new year!
And by "pdf" I mean "first pages," and by "Fall 2021", I mean "Fall 2022." What even is time anymore?! 🤪
I tested and wrote this entire book during 2020, when we were all at home and in our kitchens more than ever, but when we somehow still had less time to cook. Kids eat A LOT when they're home 24 hrs a day, am I right?!
Stay tuned for preorder details!! It releases in September!
I had the honor of working again with my dream team on this book and can't wait for you to see – it's GORGEOUS.
Danielle's Digest: Week of December 6th