Ryan and I are just about halfway through our January Whole30, so I thought no better time to share an exclusive Whole30 compliant recipe from my cookbook Meals Made Simple! This recipe for Peruvian Style Chicken is packed with delicious spices like paprika, cumin, oregano, and fresh garlic. The veggies in this dish are marinated and baked in the chicken juices making them tender and bursting with flavor. It is a great quick and easy weeknight meal – plus it's kid-approved! 
One of my secrets for a successful Whole30 is prepping ahead of time so you don't find yourself in a hungry situation. This recipe for Peruvian Style Chicken is one of the many recipes included in my 8 week Whole30 compliant meal plans that you can download for free here! Ryan and I have been picking recipes out from these meal plans to help prep for the week ahead, which has been so helpful in making sure we stay on track! 
Wanting more Whole30-compliant recipes and inspiration?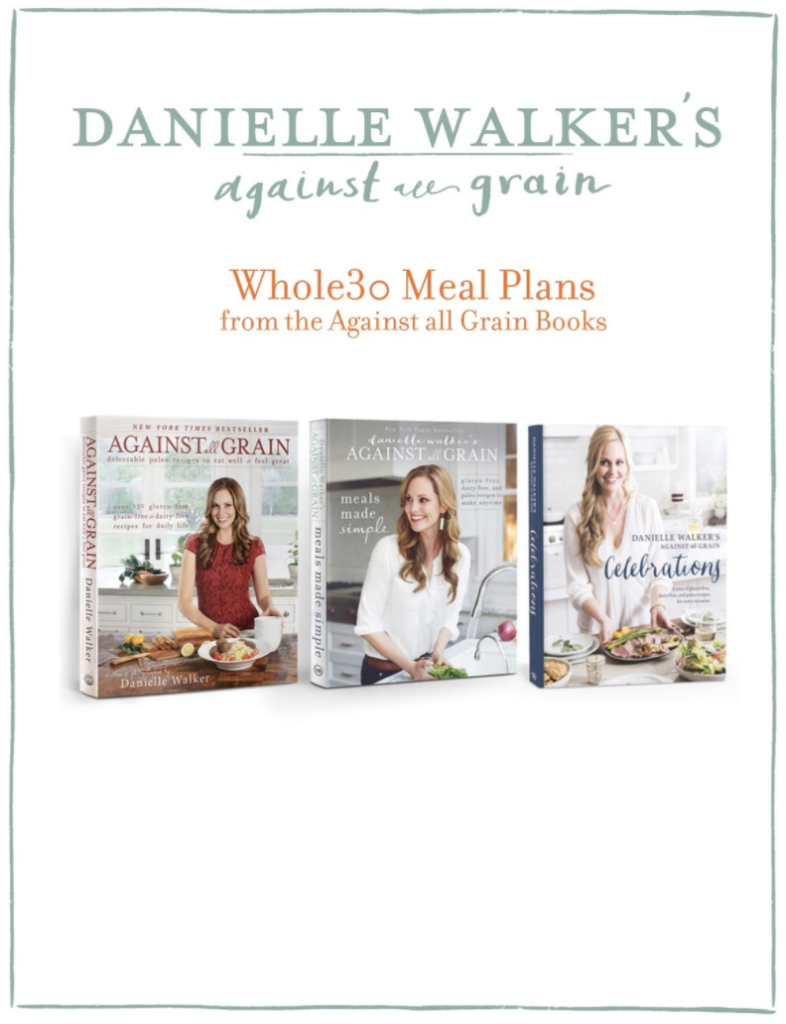 Peruvian Style Chicken
This Peruvian inspired chicken dish is boasting of bold spices, a tangy kick, and crispy skin surrounded by flavorful and succulent veggies. It is a one-pot meal with minimal clean up that the whole family will surely love. This is one of Easton's favorite dishes from Meals Made Simple. He loves the flavor-packed crispy skin from the chicken mixed with the tender sweet potatoes that just melt in your mouth. 
Leftovers
While doing a Whole30, leftovers will definitely be your saving grace. I almost always alternate leftovers for breakfast and lunch. I sometimes will heat up leftover Instant Pot Chicken and Vegetable Soup for breakfast or repurpose some veggies from the night before and mix them with my eggs. This recipe for Peruvian Style Chicken can serve as a fantastic lunch option if you chop up the chicken and add a scoop of the veggies over some greens for a delicious salad! It would also be great in an AAGwhich or even adding some chicken and veggies into a cup of bone broth for a quick and easy soup!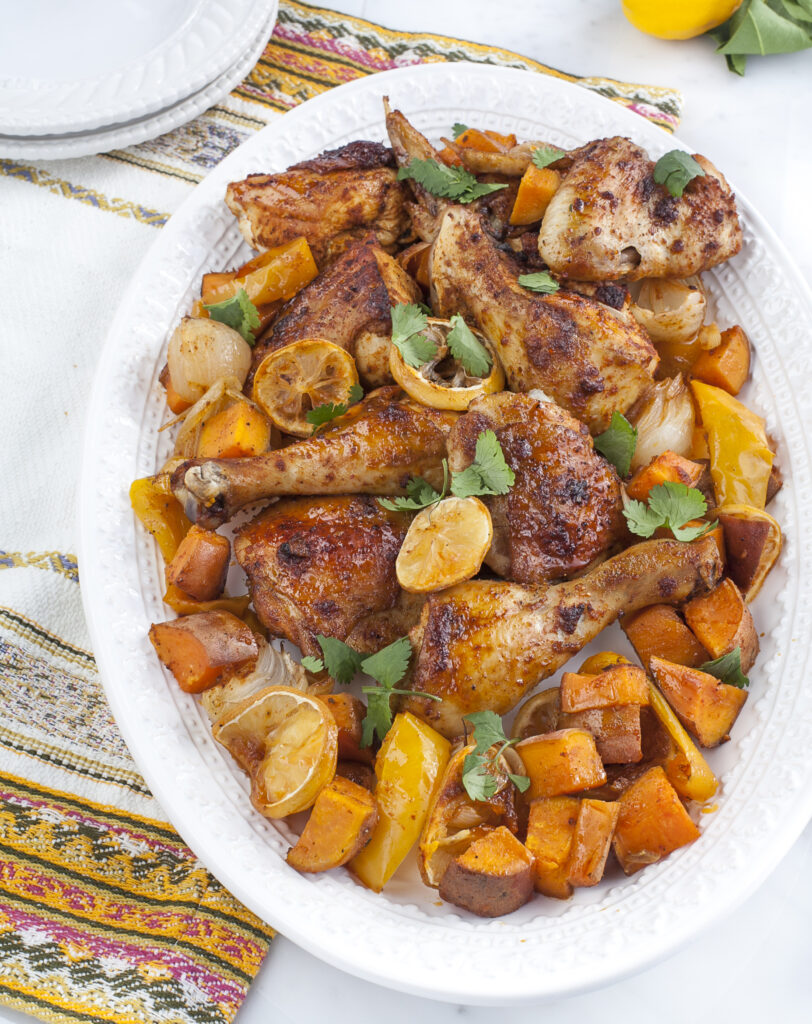 Make-ahead tips
Another helpful tip while on a Whole30 or really any busy mom or working individual is to make ahead as much as you can. This will help save you so much time during the week and get dinner on the table in no time. For this recipe, you can assemble the entire dish in advance and store it in the refrigerator for up to 2 days or store it in the freezer for around 3 months. When you are ready to cook it, you can just bring it to room temperature before roasting by letting it sit out for 20 minutes or until fully defrosted! 
More helpful tips:
To save some money you can purchase a whole bone-in chicken and just ask the butcher to break it down to save you some time and effort in the kitchen. Make sure you ask them to keep all parts, including the back bones so you can make homemade Chicken Bone Broth as well! 
If you are looking for more Whole30 compliant recipes you can check out my free Whole30 Guides, Whole30 compliant condiments, as well as my tips for breastfeeding while on Whole30! 
Shop this Recipe! 
Print
Peruvian Style Chicken
Author:
Prep Time:

20 mins

Cook Time:

45 mins

Total Time:

1 hour 5 minutes

Yield:

6-8 servings

Category:

Dinner

Cuisine:

Peruvian
PERUVIAN SPICE RUB
• 1 teaspoon melted ghee or extra-virgin olive oil
• 1 1⁄2 tablespoons paprika
• 1 tablespoon ground cumin
• 2 teaspoons fresh lemon juice
• 1 teaspoon sea salt
• 1⁄2 teaspoon cracked black pepper
• 1⁄2 teaspoon dried oregano leaves
• 3 cloves garlic, minced
• 2 tablespoons white vinegar
CHICKEN
• 1 (4-pound) roasting chicken, gizzards removed, cut into 10 parts
• 1 1⁄2 pounds sweet potatoes, washed and diced
• 3 small sweet onions, quartered
• 2 yellow bell peppers, seeded and sliced
• 1 clove garlic, minced
• 2 teaspoons melted ghee or
extra-virgin olive oil
• 1⁄4 teaspoon sea salt
• 1⁄4 teaspoon cracked black pepper
• 1 lemon, sliced
• handful of fresh cilantro, for garnish
Instructions
1. Preheat the oven to 425°F.
2. Combine the ingredients for the spice rub in a small bowl.
3. Rinse and dry the chicken pieces, then generously rub them all over with the spice rub.
4. Place the sweet potatoes, onions, bell peppers, and garlic in
a roasting pan or 9-by-12-inch baking dish. Drizzle the ghee over the vegetables, season with the salt and pepper, then toss to coat.
5. Arrange the chicken skin side down over the top of the vegetables. Place the lemon slices on top.
6. Roast for 20 minutes, then turn the chicken pieces over
and stir the vegetables. Continue roasting for 20 to 25 more minutes, until the chicken skin is crisp and the vegetables are cooked through. Garnish with cilantro.
Peruvian Style Chicken