My kids' winter break from school was exceptionally long this year. We decided to stay home for it, so a kid-friendly game night was one of the creative ways to keep them occupied. Now that my kids are able to count and the younger two are reading, we have so much fun playing games as a family.
I've always been a huge game-night fan, but with the age difference of my kids (Asher is seven years older than Kezia), it's been difficult to play as a family. Either the little ones would wipe the table clean of all of the game pieces, steal pieces and run away, or someone would get frustrated. Some games are so long that  I would have to leave to go put one to bed and so on! We just haven't been able to sit down and play them until recently.
We have a whole cupboard full of games and cycle through a lot, but I wanted to share some of our current favorite games! Be sure to bookmark this blog post if you ever find yourself at home for an extended period of time with little kids! Most of these games below, Kezia can play on her own, or she plays on a team with one of the parents. It's been so fun to have new activities to do together.
Board Games: 
Card Games: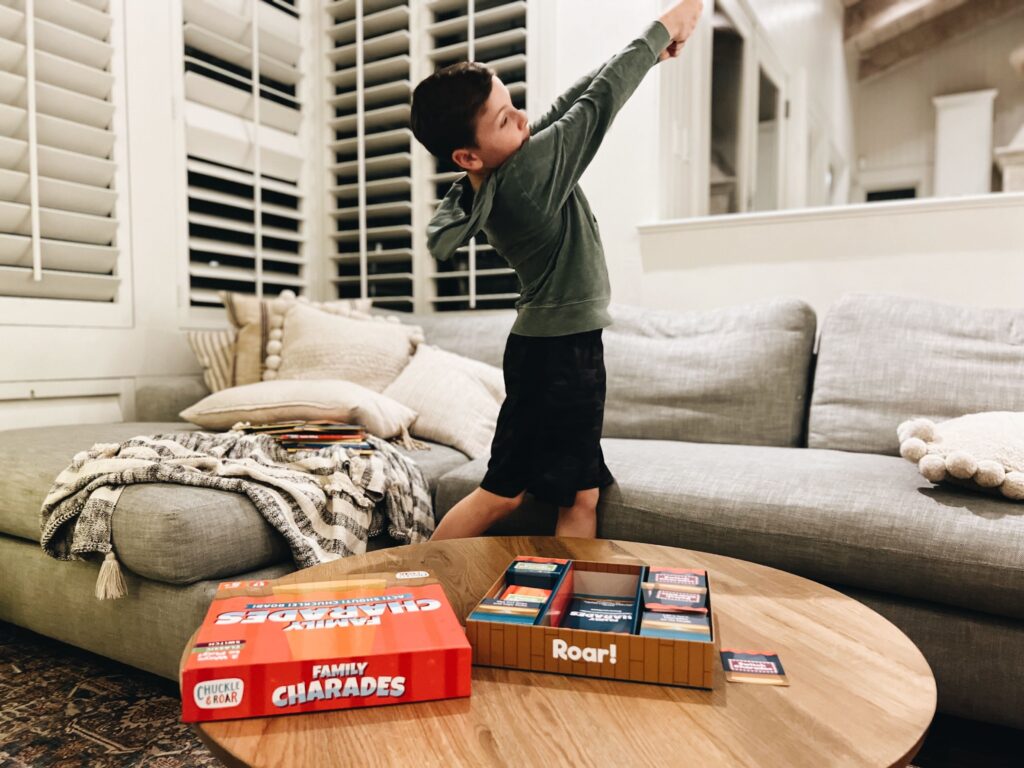 Digital:
JackBox

– This can be downloaded as an app on your streaming device (Roku, Apple TV etc), or on a computer. We particularly love QuipLash – such a great party game and will definitely cause tons of giggles.

Just Dance – I may look like a fool doing it, but Just Dance has been a long-time favorite in this house since Asher was a little guy. Plus it's great exercise and a fantastic game for a kid-friendly game night! We have the app on our Apple TV.
Kid-Friendly Game Night!