Summer is almost over! This makes me happy and sad at the same time. I love the warmth of summer and the time together as a family, but I love the transition to fall because well, it puts me super close to decorating for Christmas (ha). But for me, enjoying this time and the last gasps of summer is all about the bounty of produce and what we can make with it. I came across an old version of this recipe and was inspired to make a few tweaks and whip it up the other night. This Heirloom Tomato Pasta with Roasted Shrimp is the perfect reminder of the abundance of summer — a light, delicate, slightly sweet, but savory and hearty dinner. And…it's ready in 25 minutes 🙂
Shrimp and prawn difference
Since some of my recipes call for prawns and some for shrimp, I'm asked often about the difference. Prawns tend to be larger, a bit meatier, and some say sweeter than shrimp. But they can also be more expensive. I think of prawns and shrimp as pretty interchangeable, so you should feel free to pick up whichever you'd prefer! The larger the prawn or shrimp, the longer it will take to cook, but they're both very quick-cooking proteins. Keep in mind if you use very small shrimp that they'll cook very fast. So just pay attention to when they turn pink and curl up as this means they're cooked and ready to come off the heat!
What are heirloom tomatoes?
Heirloom tomatoes are varieties that have been grown for nearly 50 years without crossbreeding. They are a specialty item, not mass produced, and are bred for their beautiful flavors and not their shelf life. They have a short season, but MAN, are they special and delicious. Their intense flavor is so unique and for a lack of a better descriptor, I think they taste as richly tomato-ey as tomatoes should taste! If you can't find heirlooms at your grocery store or farmer's market though, you can use Roma tomatoes for this recipe.
Shrimp in tomato sauce
To me, shrimp and heirloom tomatoes go so well together because both have a delicate sweetness that really are showcased in this dish! The tomatoes get a quick 15-minute roast in the oven with olive oil, basil, and garlic. This allows their flavors to develop while you boil water for pasta. Then, the shrimp goes in with the tomatoes, along with pine nuts, lemon juice, and spinach for another 5ish minutes. The flavors meld just beautifully and it's ridiculously easy to get this dinner on the table.
Roasted shrimp
This recipe takes only 20-25 minutes and is mostly hands-off with the oven and a pot of boiling water doing most of the work here. This makes it perfect for summer when you need something quick and easy for yourself and/or your family. Deliciously filling with a delicate summery flavor, I hope you enjoy this Heirloom Tomato Pasta with Roasted Shrimp!
Easy weeknight gluten free dinners
If you're looking for more easy, weeknight gluten-free dinners, here are a few favorites that I turn to when I need quick and easy.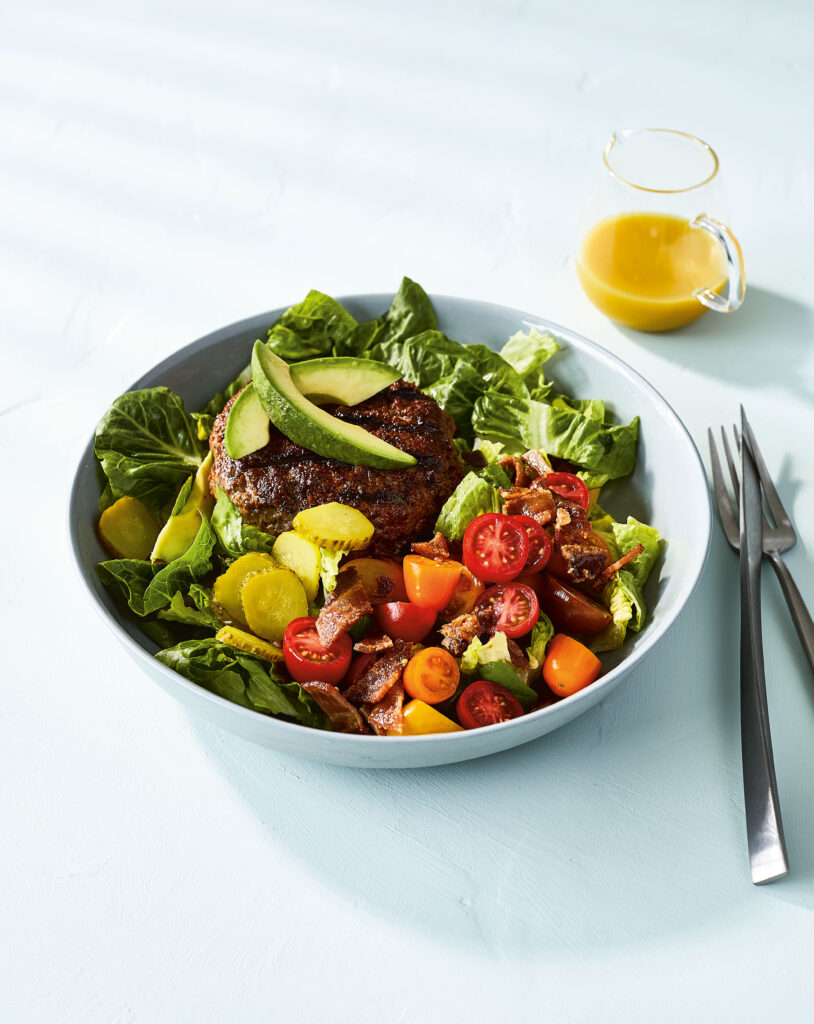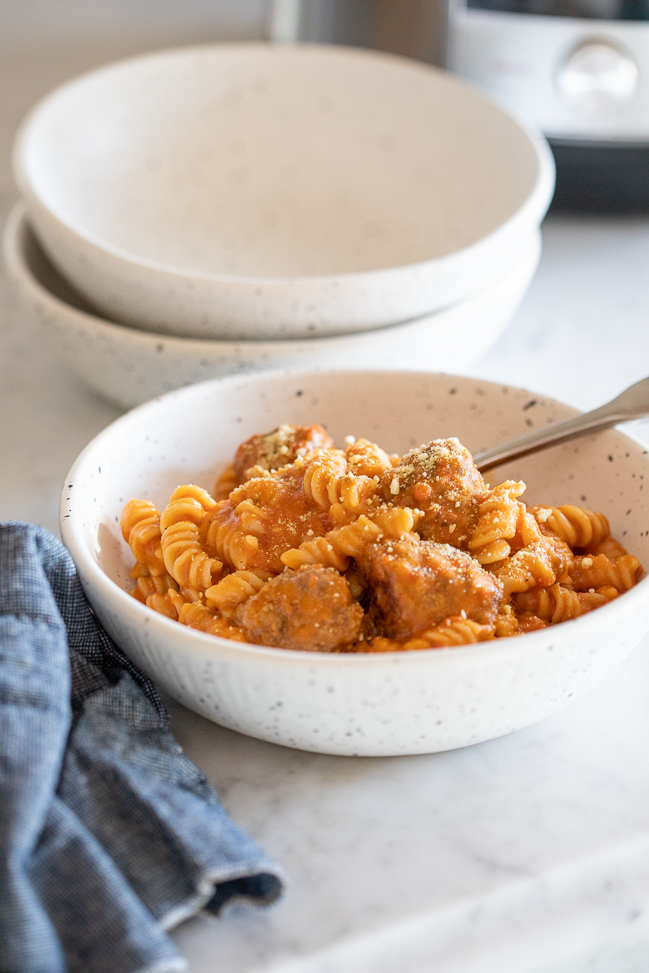 Print
Heirloom Tomato Pasta with Roasted Shrimp
Author:
Prep Time:

3 minutes

Cook Time:

22 minutes

Total Time:

25 minutes

Yield:

4

1

x
Category:

Dinner

Method:

Oven
1

pound diced heirloom tomatoes

½ cup

freshly chopped basil leaves

2

garlic cloves, minced 

3 tablespoons

extra-virgin olive oil

1 teaspoon

sea salt

½ teaspoon

cracked black pepper

1/2

pound jumbo shrimp, peeled and deveined

3 tablespoons

fresh lemon juice

2 tablespoons

pine nuts

2 cups

fresh baby spinach

2

12-ounce boxes of gluten-free pasta, cooked al-dente 
Instructions
Preheat the oven to 400 degrees Fahrenheit.

In a large casserole, mix tomatoes, basil, minced garlic, olive oil, sea salt, and cracked black pepper.

Roast the tomato mixture for 15 minutes until tomato skins have shriveled and the juices bubble.

Add the shrimp, lemon juice, pine nuts, and baby spinach to the casserole dish.

Continue baking until the shrimp turns pink, 5 to 7 minutes.

Serve over cooked gluten-free pasta and garnish with more basil.
Notes
Jumbo shrimp, prawns, or regular shrimp all work here!
Heirloom Tomato Pasta with Roasted Shrimp