I've cut alcohol since last November. Personally, I just realized that I feel better not drinking. And though my body and mind like the alcohol-free lifestyle and benefits, there are certain things I miss. Namely, margaritas! They have always been my favorite cocktail and I have loved making paleo and refined-sugar-free versions to share with you over the years. So, I knew this summer I needed to come up with a fabulous, non-alcoholic "mockarita" to satisfy me. This Margarita Mocktail is a flavorful, slightly spicy, super refreshing beverage for any and everyone! And I especially love it in August on these warm, waning days of summer.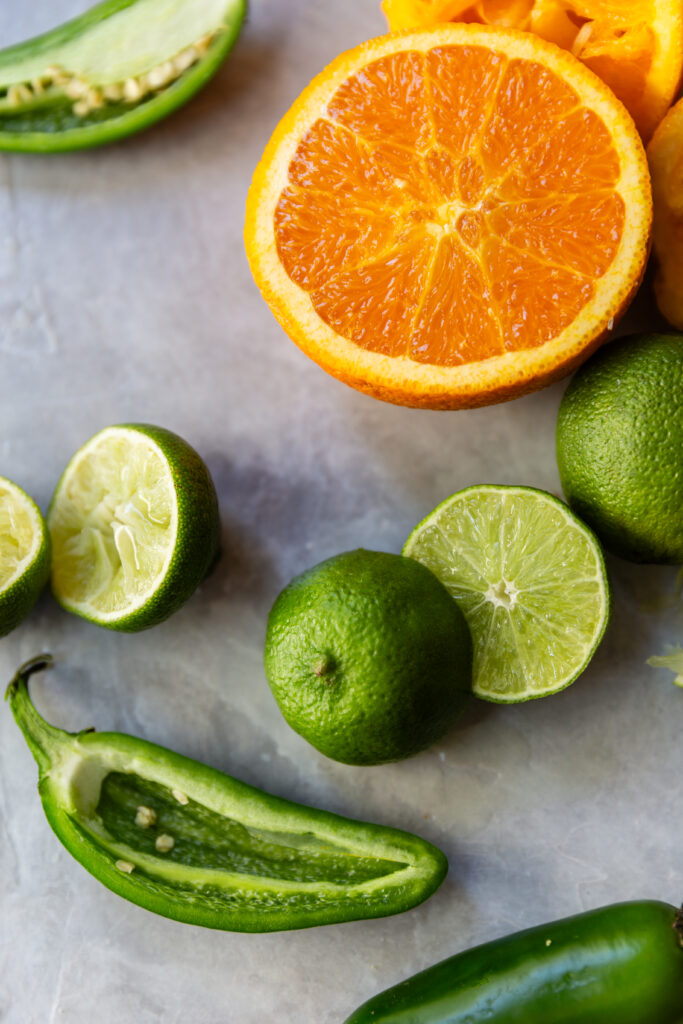 Virgin margarita recipe
So if you're taking out the tequila, the question becomes what are you adding, right? Well, I've got you covered. This recipe uses different kinds of citrus and sparkling water to create its refreshing flavor. I love to use three different types of citrus — orange, grapefruit, and lime. This Margarita Mocktail recipe calls for orange juice, grapefruit sparkling water, and lime juice. All easy things to have on hand for when the mood strikes!
Syrup for mocktails
Remember my jalapeno simple syrup from a few weeks ago? Well, it plays a pivotal role in this mocktail. It does double duty adding both sweetness (from the light-colored, raw honey), as well as spiciness (from the jalapenos). I think it's well-balanced, but if you like yours less or more spicy, you can adjust the amount of jalapeno pepper in your syrup to suit your taste buds. If you want to add a little more spice, I personally love a Tajin seasoning rim on my glass. You could also opt to do a salt rim or not do a coated rim at all.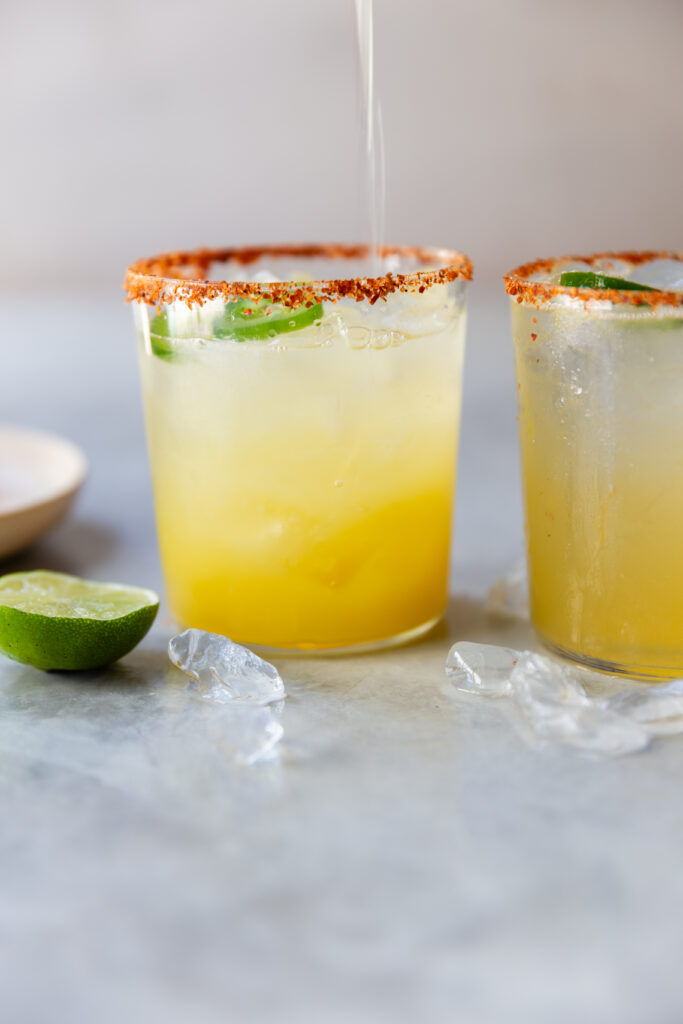 Sparkling water flavors
Now I love grapefruit sparkling water in this beverage, but I realize some people might not care for it. A lime seltzer, orange seltzer, or even lemon seltzer would work here. But even for those who might not love grapefruit seltzer on its own, I encourage you to try it here! It works so well to balance the sweetness of the orange juice, and the sour of the lime juice. 
Homemade margaritas
Still partaking and looking for a homemade margarita recipe that's paleo and refined sugar-free? I've got you covered there too! I have a classic margarita recipe, a vanilla pineapple version, and a watermelon version. Making cocktails like this at home is really helpful if you're looking to know exactly what is in your beverages. So many cocktails are stuffed so full of sugar and empty calories that making them yourself is a great way to enjoy and feel in control of what you're consuming. And who doesn't love a margarita (alcoholic or non) in their own backyard in summer?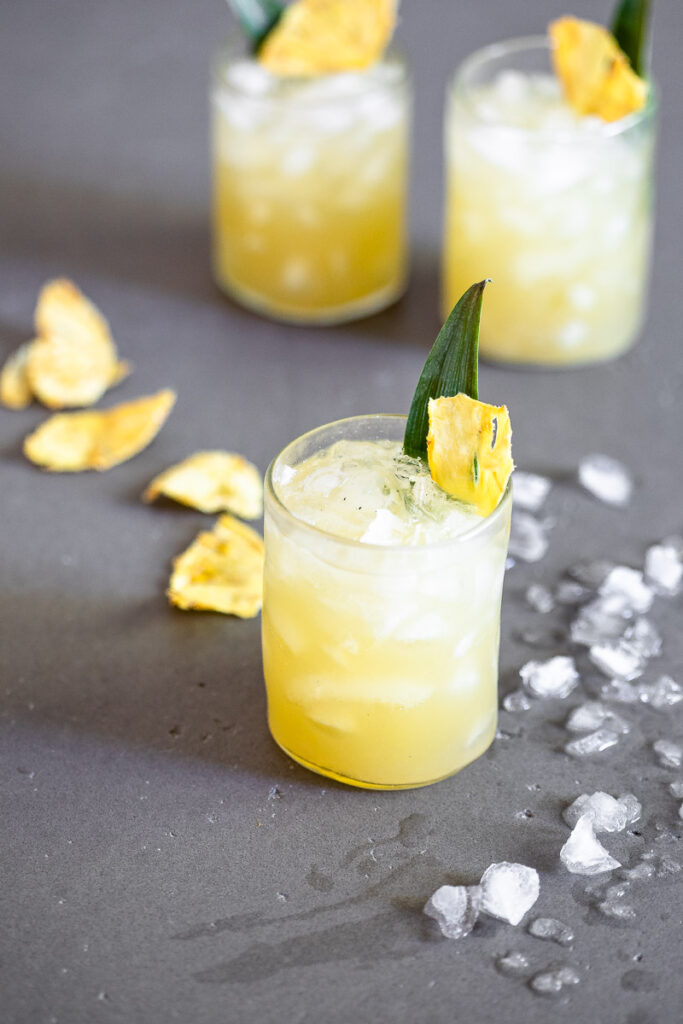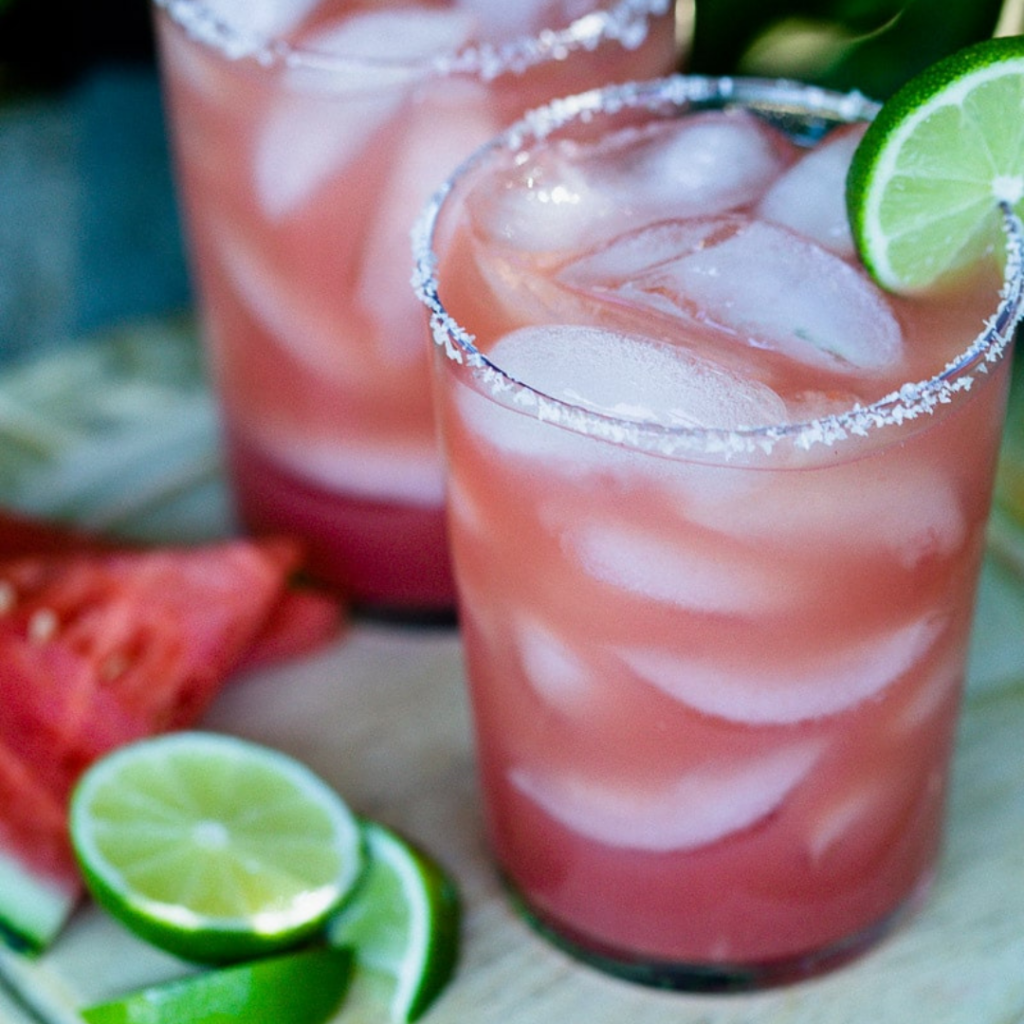 Easy mocktails recipes
Since mocktails have become my thing, I have expanded my recipe collection to include a Mojito mocktail and lots of non-alcoholic beverages that stand on their own as delicious options! The second two listed below — the lavender lemonade and the cherry limeade are also very popular with my kids!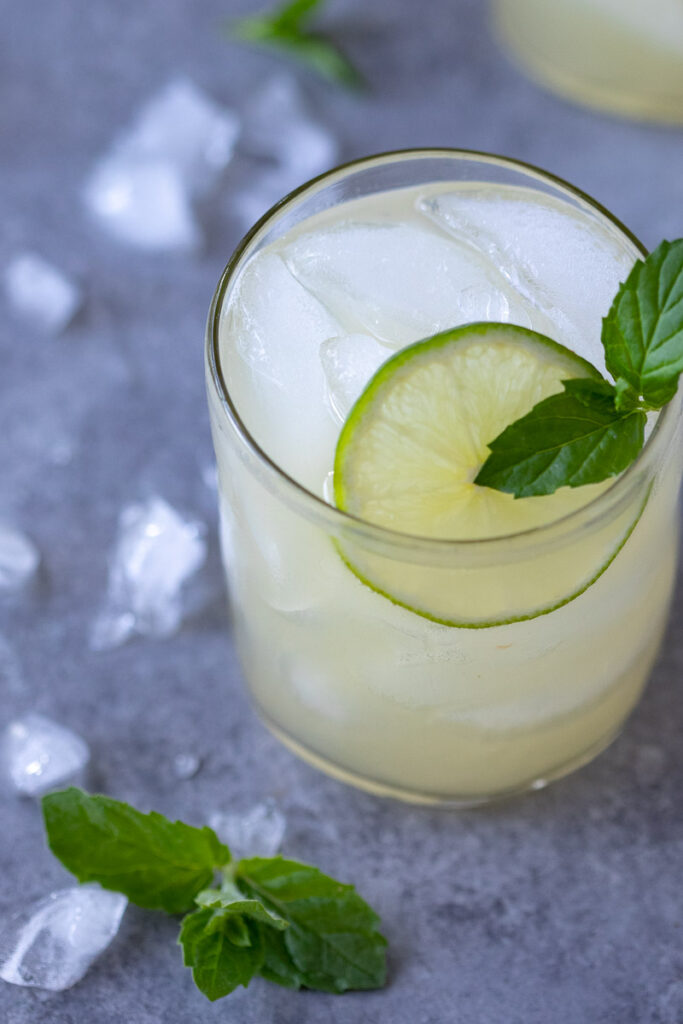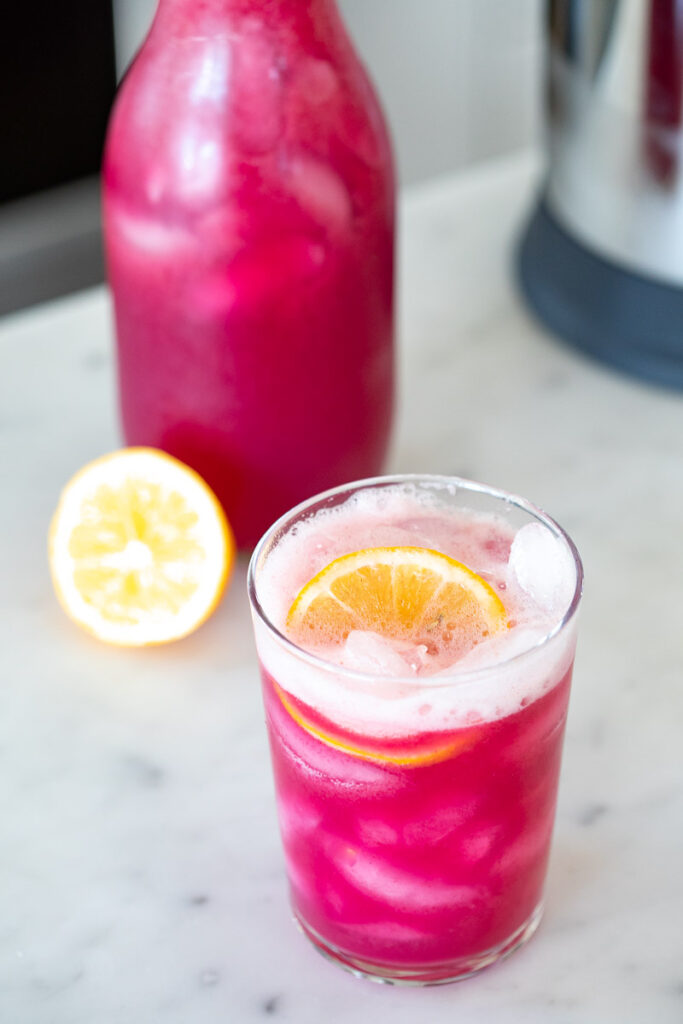 Regardless of whether you go alcoholic or non, I love topping my drinks with some fresh mint from the garden. It just adds a final touch of freshness. I hope you enjoy!
Print
Margarita Mocktail
Author:
Prep Time:

2 minutes

Cook Time:

0 mintes

Total Time:

56 minute

Yield:

1

drink

1

x
Category:

Beverage
juice of

1

lime

2 ounces

jalapeño honey simple syrup

(adjust amount based on desired spiciness)

2 ounces

freshly squeezed orange juice

4 ounces

grapefruit flavored sparkling water

Ice cubes

Lime wedges, jalapeño slices, salt or tajin rim for garnish (optional)
Instructions
In a shaker or a tall glass, combine the lime juice, jalapeño simple syrup, orange juice, and grapefruit juice.

Fill the shaker or glass with ice cubes.

Shake or stir the mixture well until it's thoroughly combined and chilled.

Prepare your serving glass by rubbing the rim with a lime wedge and dipping it in salt or Tajin seasoning for added flavor, if desired.

Strain the margarita mixture into your prepared glass, ensuring that the ice cubes are left behind.

Optionally, garnish the glass with a lime wedge and a slice of jalapeño for an extra touch of presentation.

Serve your non-alcoholic jalapeño margarita immediately and enjoy its refreshing and spicy flavors!
Feel free to adjust the quantities of ingredients to suit your taste preferences. Cheers!
Margarita Mocktail