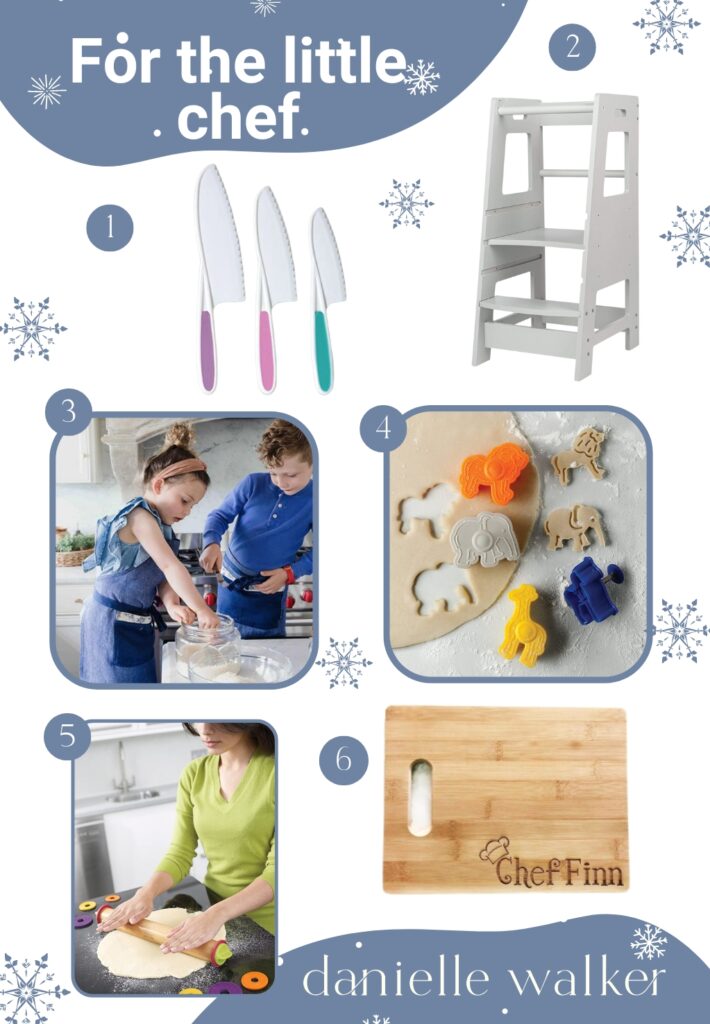 KidzWerks Child Standing Tower Kitchen Step Stool– 

The toddler kitchen tower allows for all kids to find the right height for helping in the kitchen.

Tovla & Co. Knives for Kids 3-Piece Nylon Kitchen Baking Knife Set– 

Unleash your little angel's culinary skills with the top safety kitchen knife set for kids!

100% Linen Youth Apron– 

These two are best buds and have so much fun helping in the kitchen! This is the youth version of my 100% linen apron. One size fits most.

Mrs. Anderson's Baking Anderson's Animal Cracker Cookie Cutters– 

Your little chef will be so excited to bake with these adorable animal cookie cutters!

Chef Personalized Name Bamboo Wood Cutting Board– 

A cute idea that will make your child feel very special in the kitchen – their very own personalized cutting board.

Joseph Joseph Adjustable Rolling Pin with Removable Rings, 13.6″, Multi-Color– 

Roll to your desired thickness with this adjustable rolling pin. Evenly flattens dough to ensure uniform baking.
Other Gift Guides:
Gifts for the Little Chef