Some musings from our field trip to the bookstore while the boys were in school yesterday.
1. I miss getting lost in bookstores.
The local, indies. With all their charm and unique library.
But also even the Barnes&Nobles.
Ryan and I ended our dates 90% of the time perusing bookstores. Me, the cookbook aisle (duh). And him, the nerdy computer science stuff and the business books.
2. Ada Twist Scientist is my new favorite of the 3. We've loved Iggy Peck and Rosie Revere for ever, and we giggled our way through Ada at bedtime last night.
3. This one is important. Did you know that Iggy, Rosie and Ada are in all of the books?! And you can find other fun little nods on the pages like the cheese copter. My kids were thrilled when they discovered it and then had all 3 books open frantically flipping pages trying to find other "clues."
4. Ada Twist is named after Ada Lovelace. I had heard the name but couldn't put my finger on who she was or what she was known for. Then I remembered she was in one of our favorite books by @vashtiharrison so we went on a book scavenger hunt to find out more about her. THEN I remembered she was in Victoria on PBS (one of my favorite shows ever) played by the gal who also was in Call The Midwife (which I also love). And it all came together. Then we researched her more.
5. Did you know Ada Lovelace is considered the first computer programmer ever? Ever! Not first female programmer. First programmer, period. Kezia and I thought that was pretty cool since that's what Dad does for work.
6. We can't wait for Sofia Valdez, Future Prez.
7. The end. 🤣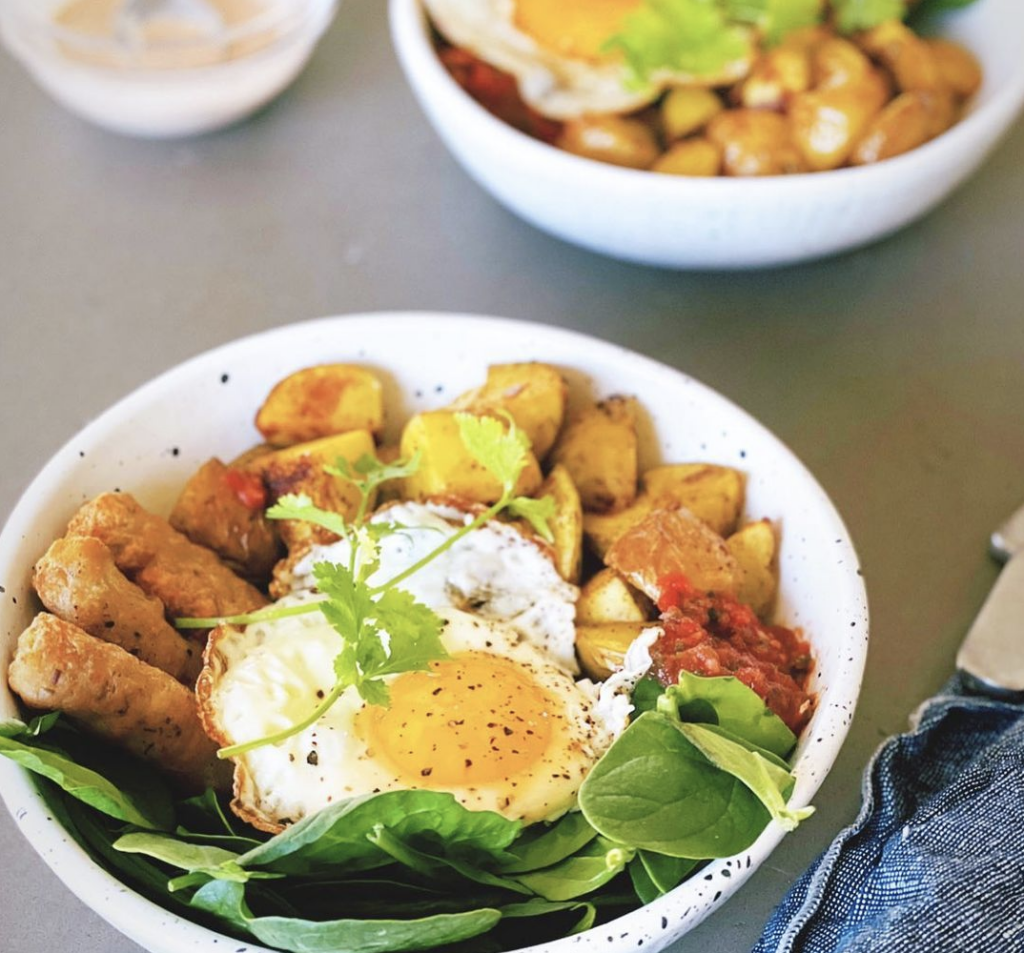 Ok January Whole30 ers – how's your breakfast game going?
I lose steam on creative breakfasts usually by week 2 (especially because I'm limiting eggs), and start just eating leftovers or soup. But I had a bunch of extra sauces and some potatoes (and a little extra time) yesterday so I made these breakfast bowls and Ryan and I were very happy to have something different! I planned on using some homemade chorizo, but apparently, I had used it earlier and the week and didn't even remember 🤣 so I browned some Applegate pork sausages instead.
Here are the ingredients so you can get creative and make something similar if you've hit a wall!
Baby potatoes (or diced Hannah sweet potatoes)
avocado oil
Taco Seasoning (meals made simple)
flaky sea salt
sugar-free sausages
Fresh salsa
Spinach
Fried eggs
My Dairy-Free Ranch (nothing compares!) + equal parts Siete Classic Hot Sauce
Cilantro and avocado (which I was very sadly also out of unexpectedly)
🍳 🥑 🍅 🥗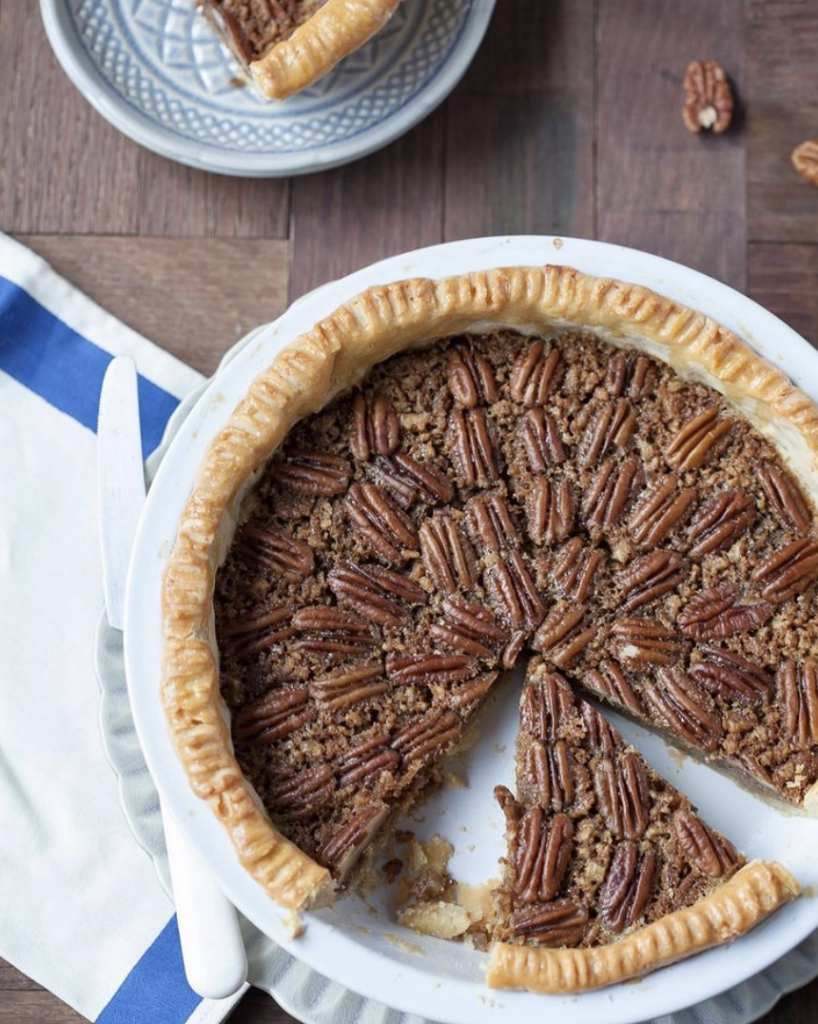 "I refuse to accept the view that mankind is so tragically bound to the starless midnight of racism and war that the bright daybreak of peace and brotherhood can never become a reality… I believe that unarmed truth and unconditional love will have the final word in reality. This is why right, temporarily defeated, is stronger than evil triumphant."
– Martin Luther King Jr.
Nobel Peace Prize acceptance speech
The kids and I have been reading books to learn more about MLK all week. We're planning on making a pie, participating in a remembrance walk through the King Center and Ryan's workplace, and watching a couple of our favorite shows that honor all that Dr. King and those around him did to move civil rights forward.
Why pie? You may ask.
Well I saw @jenniferborget say she and her kids make a "Peace Pie" every year to honor Dr. King, and I loved that idea! Food is my favorite way to show love and respect, obviously 😆, and I've always appreciated how universal and unifying food is. How it can bring people around a table, and provide commonality, despite any differences in those around that table. It nourishes our bodies all the same, and creates community and conversation.
So I went searching to find out what Dr. King's favorite pie was. It looks like it was Pecan Pie! Pecan Peace Pie. We're going to make my paleo version from Celebrations today!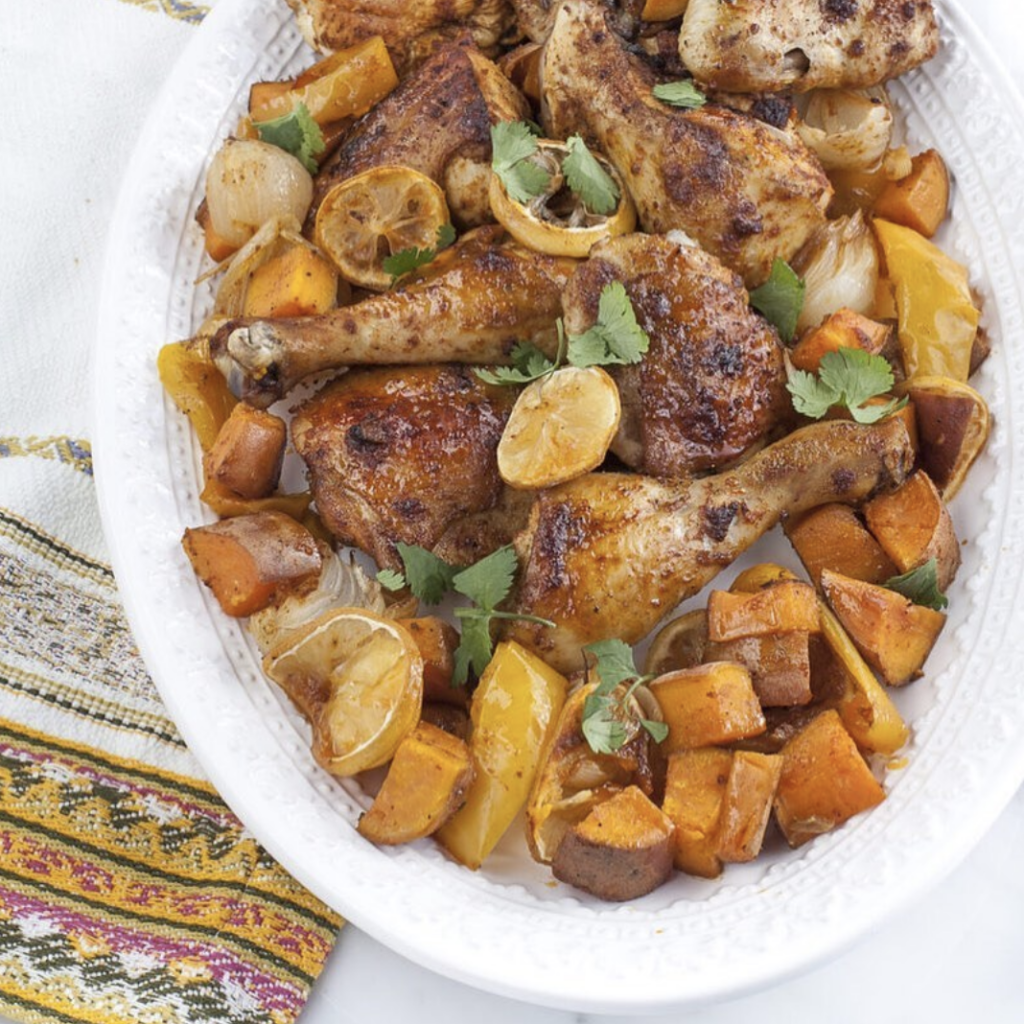 🚨EXCLUSIVE!! I am sharing one of my long time favorite Whole30 compliant recipes from my Meals Made Simple cookbook – Peruvian Style Chicken (p.116)!
Ryan and I are about halfway through our January Whole30, so I thought no better time to share one of the dishes I always add into my Whole30 rotation with you all! It is such a quick and easy gluten-free one-pan dish that is incredibly robust in flavor. This recipe is always a hit in our family, especially with my kids!
Also, if you are struggling with planning ahead, I am sharing my free 8 Week Whole30 Meal Plans on this blog, so be sure to check it out here ❤️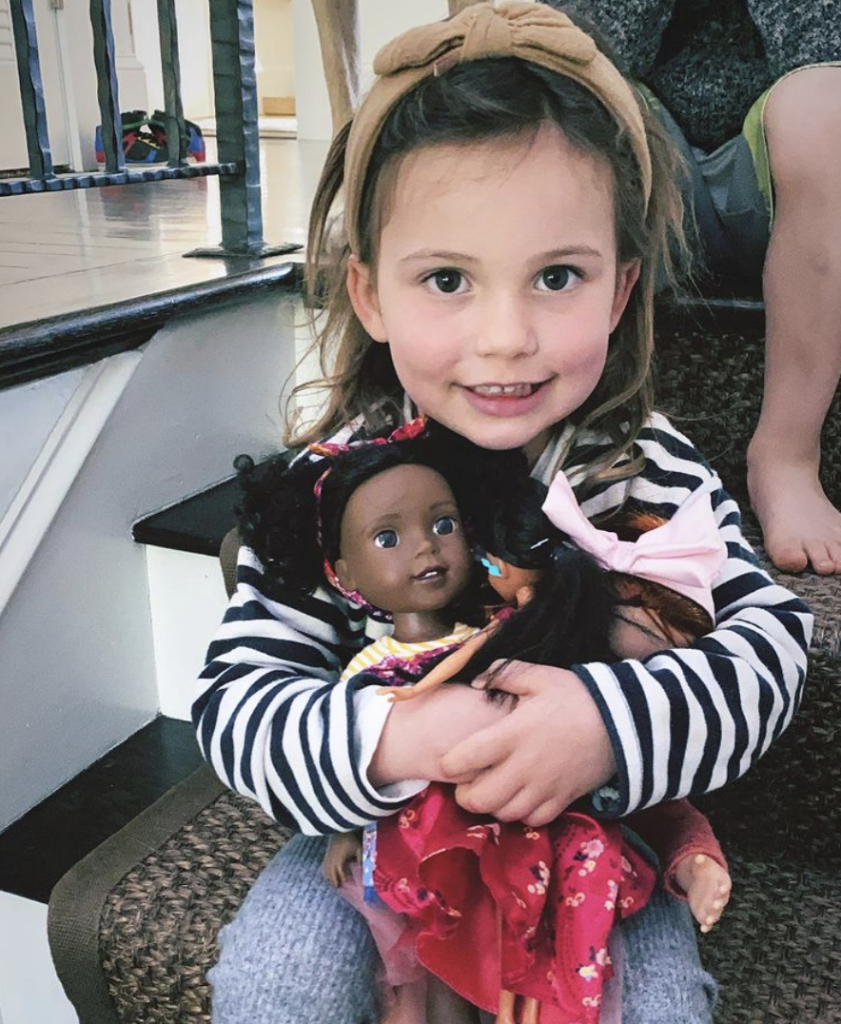 Today means something.
For my little girl.
For girls and women all over the world.
For little Black and Brown girls.
And for our sons to witness.
To teach them to honor and respect women.
This isn't about politics for me. This is about gender and race equality.
This is about telling my daughter that she can break the glass ceilings too, and soar. That she can be what she wants to be.
Which by the way is currently as of this morning "a mermaid, princess, doctor, president."
Well maybe not a mermaid, baby girl, but you can be any of those things. And I can say it with confidence after seeing our first female Vice President sworn in this morning (through hopeful tears).
This one's for the girls.
💛💛💛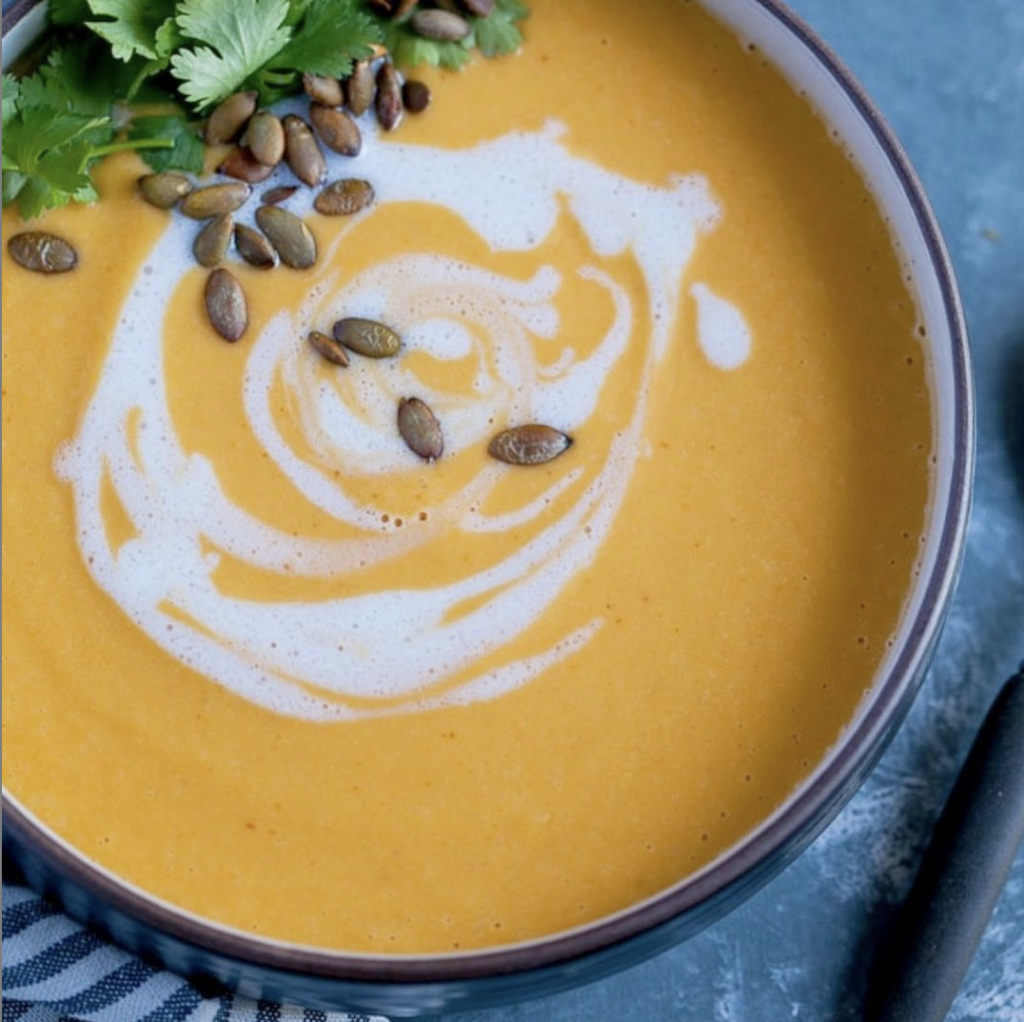 Around this time of my Whole30, I started forgoing traditional breakfast because I'm tired of it and end up eating soup or leftovers!
What's your favorite non-traditional breakfast?
This creamy dairy-free Red Curry Butternut Soup is so comforting and satisfying.
Tap the link in my bio for the full recipe.
Ingredients
1 tablespoon ghee
2 cloves garlic, minced
1 yellow onion, diced
1/2 teaspoon ginger, freshly grated
1 stalk lemongrass, cut into 3 parts and bruised with the butt of a knife
1 tablespoon Thai red curry paste
4 cups vegetable broth
1 medium-sized butternut squash, peeled, seeded, and cut into 1″ cubes (about 4 cups)
2 5.4-ounce cans coconut cream
Juice and zest of 1 lime
1 teaspoon sea salt
1/4 teaspoon white pepper
1/3 cup cilantro, chopped, to garnish
1/4 cup toasted pepitas or cashews, to garnish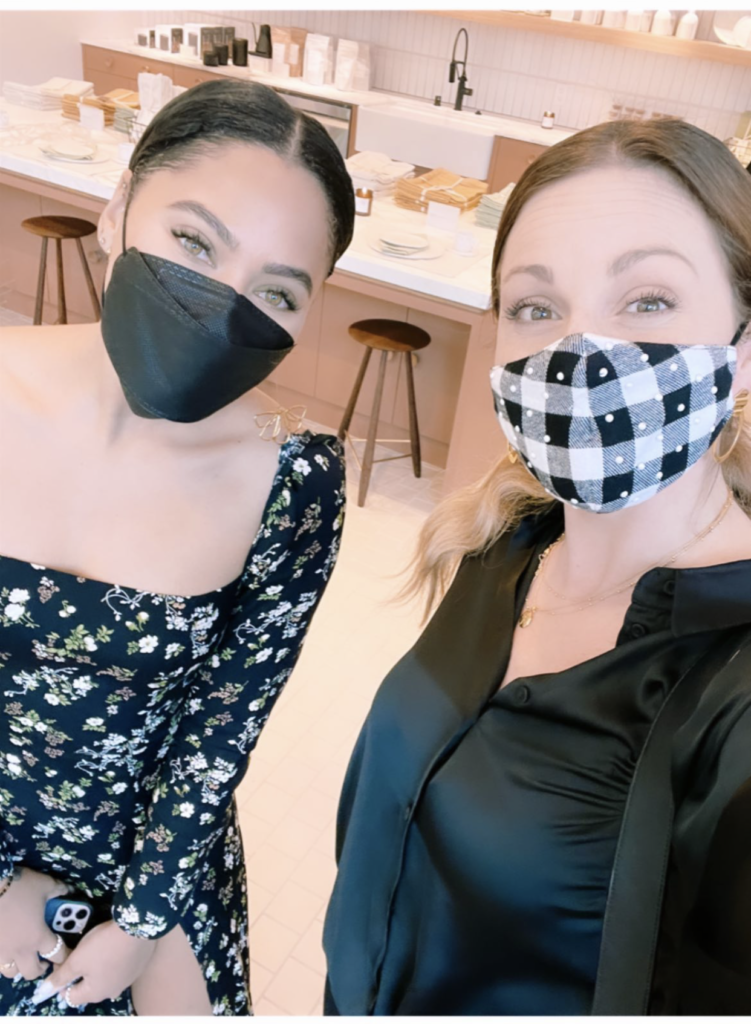 Had so much fun at my friend Ayesha Curry's event!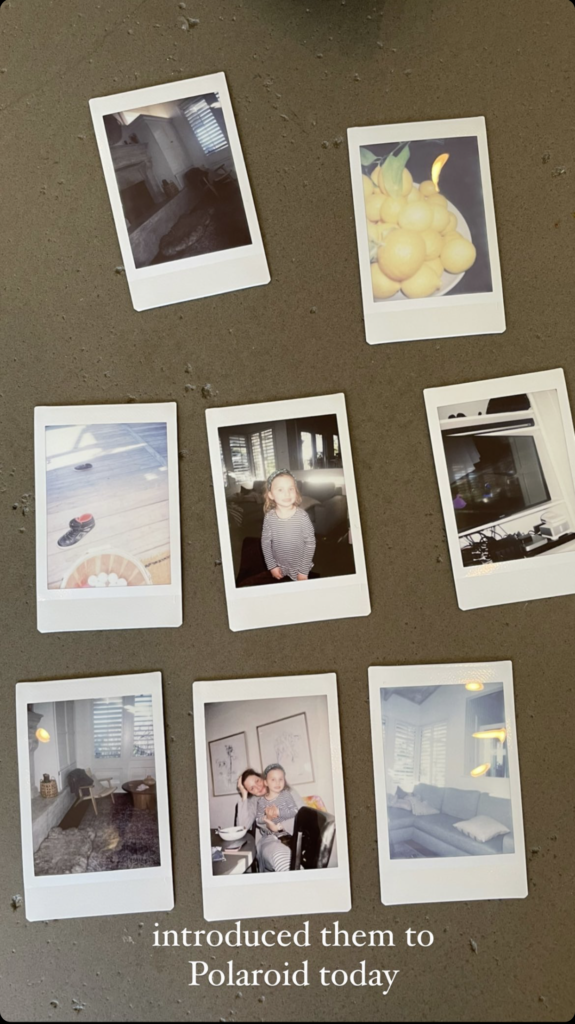 📸📸📸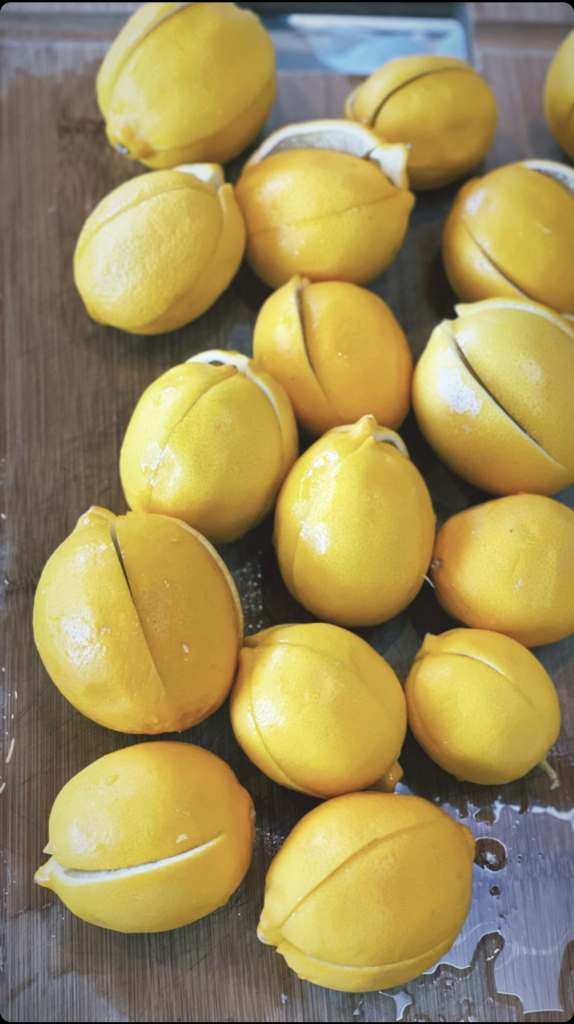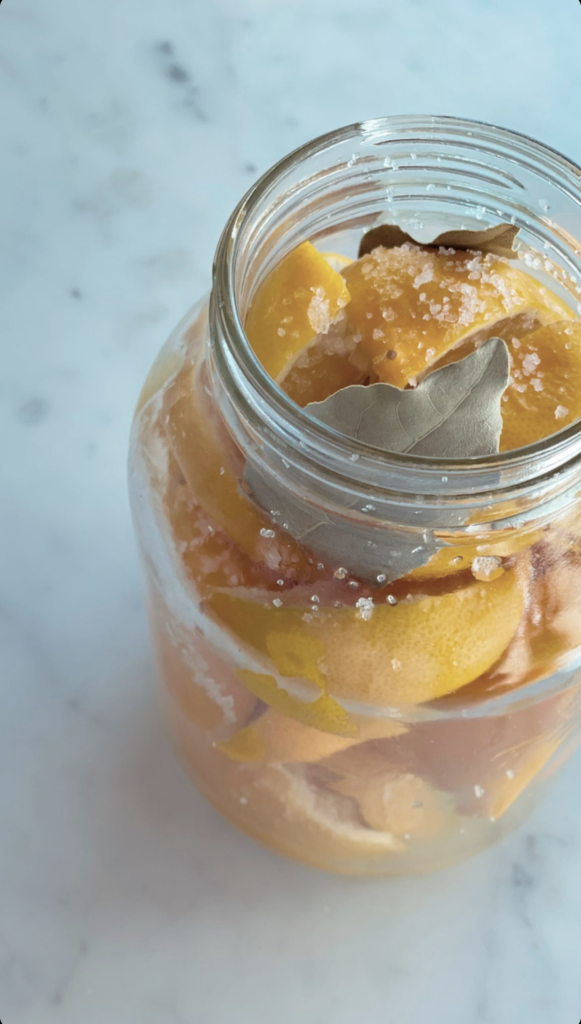 Our preserved lemons from this weekend! 🍋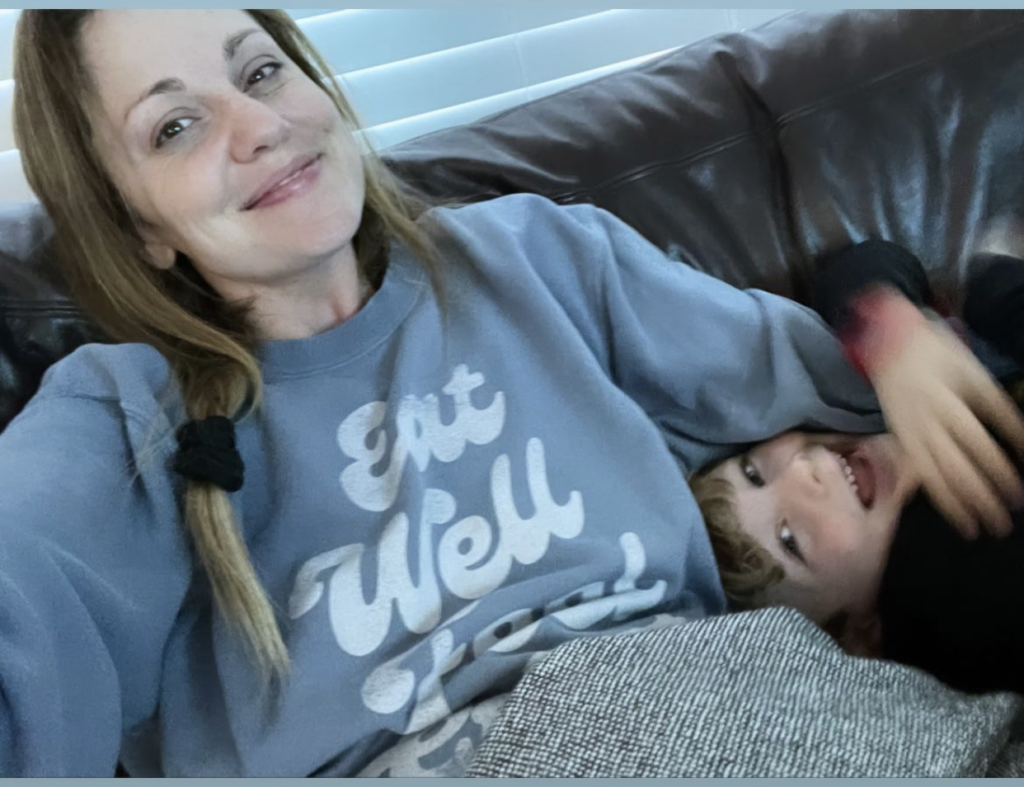 Video games and an office slumber party with this one! 🤪
Danielle's Digest: Week of January 18th