Did you make anything fun and festive for the Superbowl? I find myself excited to make a fun and delicious gluten-free & grain-free game day food, with or without a Superbowl. We aren't huge football fans, but I'll use any excuse to create some favorites from my Celebrations Cookbook! There are chapters with recipes for every occasion – whether you're looking for game day recipes, Valentine's Day inspiration, or the perfect brunch menu…this cookbook has it all. 🙌🏼
I share my recipe for Knife-and-Fork Pork Ribs on the blog here!
Whoopie Pies p. 61
Buffalo Wings w/ Herb Dressing p. 53
Cauliflower Buffalo Bites p. 54
Ahi Tartare on Taro Chips p. 191
Crab Stuffed Mushrooms p. 39 & blog
Sweet & Sour Meatballs p. 50 & blog
Gorgonzola Fig Flatbread – blog
Dairy-Free Fruit Salad – blog
Watermelon Margaritas – blog
Celebrations 📷: Erin Kunkle
View this post on Instagram
🙋‍♂️🙋🙋‍♀️ if you're a child of the 90's?
So every Friday, I put 90's hits across all genres on and sing my heart out (sometimes in my stories if you're lucky 🤣). I was procrastinating work today and decided to let my favorite station play through to see exactly how many I knew. So here's a decade of hits condensed into 4 minutes. Please join along in the singalong.
Fellow children of the 90's – How many can you name?! 🤣🤣🤣 and what's your birthday?
2/17/85 here!!
Who else has a February birthday!?
My (36th!) birthday is right around the corner and I am thinking about what cake I want to make! This Gluten-Free German Cake is definitely one of my favorite cake recipes from the blog. It is a layered cake rich in chocolate flavor with an indulgent pecan coconut filling, plus it looks absolutely stunning once put together!
Cake:
1 cup grass-fed unsalted butter, softened *
1 cup coconut sugar
4 teaspoon pure vanilla extract
2 teaspoon freshly squeezed lemon juice
6 eggs
1/2 cup arrowroot powder
3 Tbsp Dutch-processed cocoa powder
1 cup blanched almond flour
1/2 cup coconut flour
1 1/2 teaspoon baking soda
1⁄2 teaspoon fine sea salt
1 1/4 cup full-fat coconut milk
5 ounces semisweet chocolate, finely chopped
Frosting:
1 cup pecan halves, coarsely chopped
1 cup unsweetened shredded coconut (7 oz)
1/4 cup grass-fed unsalted butter*
1 14-ounce can full-fat coconut milk
6 tablespoons coconut sugar
3 tablespoons maple sugar
3 large egg yolks
1/2 teaspoons pure vanilla extract
1/4 teaspoon sea salt
*use sustainable palm shortening for dairy-free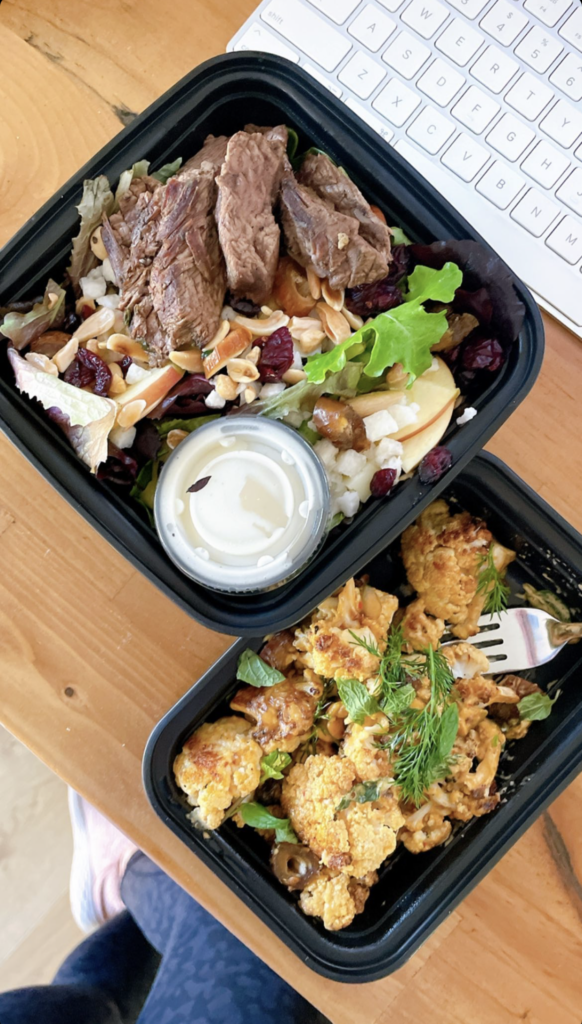 What my lunches have been looking like during cookbook editing for book #5!
Well. I officially hit send on Cookbook 5 today and I am so, so happy with the way it turned out!!! Now for months of editing, then the most fun – photoshoots for each and every recipe!! 🥳🥳😅😅😅
In other news – My memoir has 1 chapter left to edit and we're currently finalizing the cover! I can't wait to show it to you and let you know how and when you can preorder! I'm going to be reading the audiobook soon and am nervous! Definitely something new for this cookbook author! I've always giggled at the thought of a cookbook on audiobook. 🤣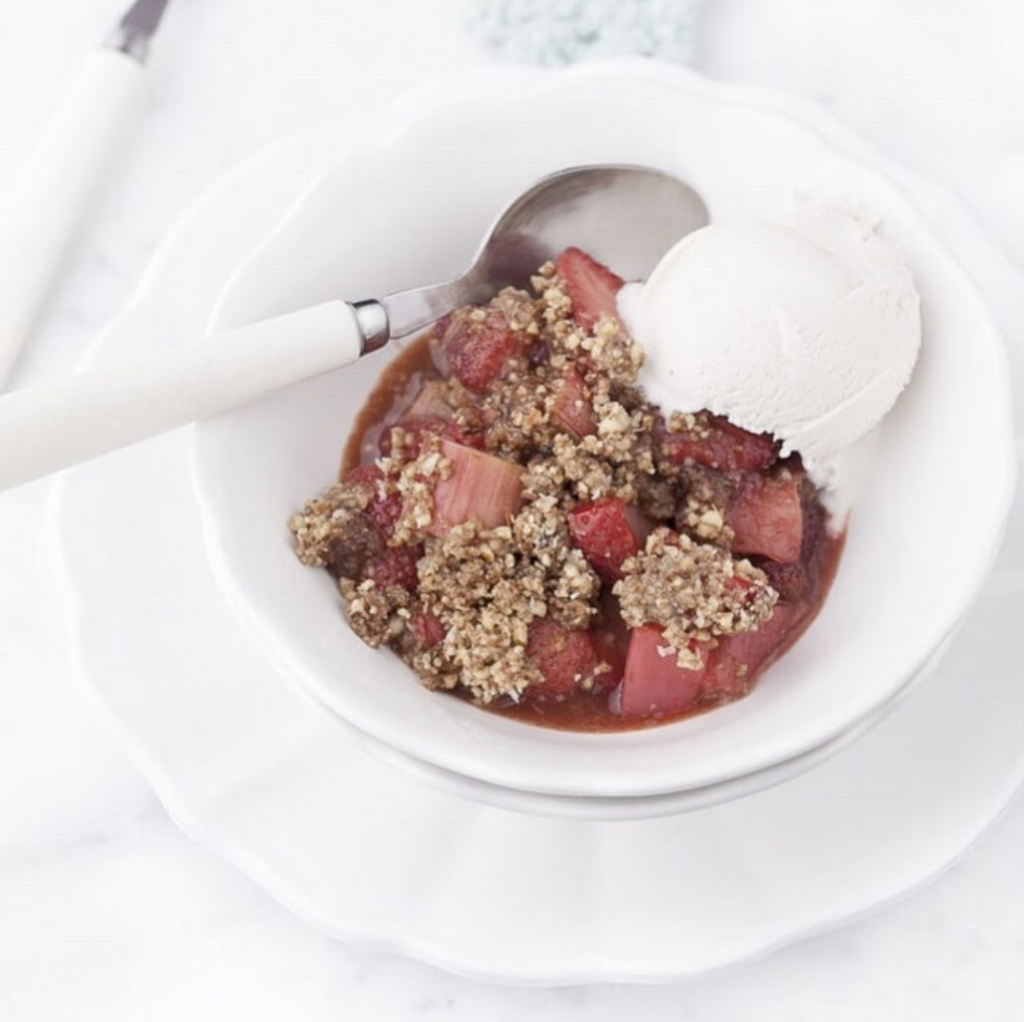 Since that next cookbook (see my last post) 🥳🥳🥳is still a ways out, here's an exclusive recipe from my Meals Made Simple cookbook, just in time for Valentine's Day this weekend! 🍓💝
This recipe for Strawberry Rhubarb Crisp is a warm, grain-free crisp made with chopped nuts and coconut, resulting in a delicious and festive recipe to make for your loved ones! I also included a few fun activities and recipes you can make with your kids, some ideas for date night, and recipes for a sweet Galentine's Day brunch.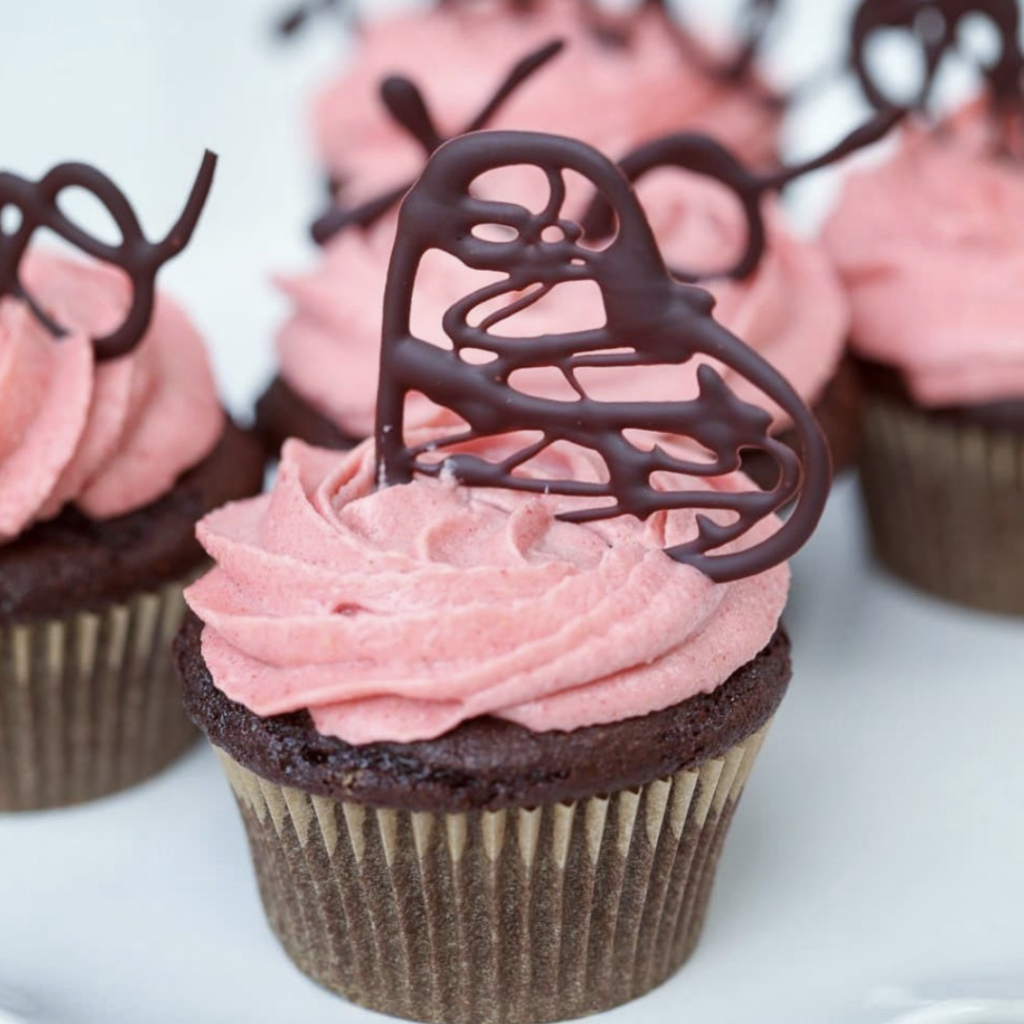 What Valentines Day treats do you plan on making this year? 💖💝
This recipe for Valentine's Day Chocolate Cupcakes with dye-free Strawberry Frosting is a perfect way to celebrate this special day of love! You can make them with your kids and have them help you make the heart molds for a fun family activity. These decadent gluten-free cupcakes make a sweet lunchbox surprise or enjoy them all together as a dessert with a large glass of almond milk!
Danielle's Digest: Week of February 8th