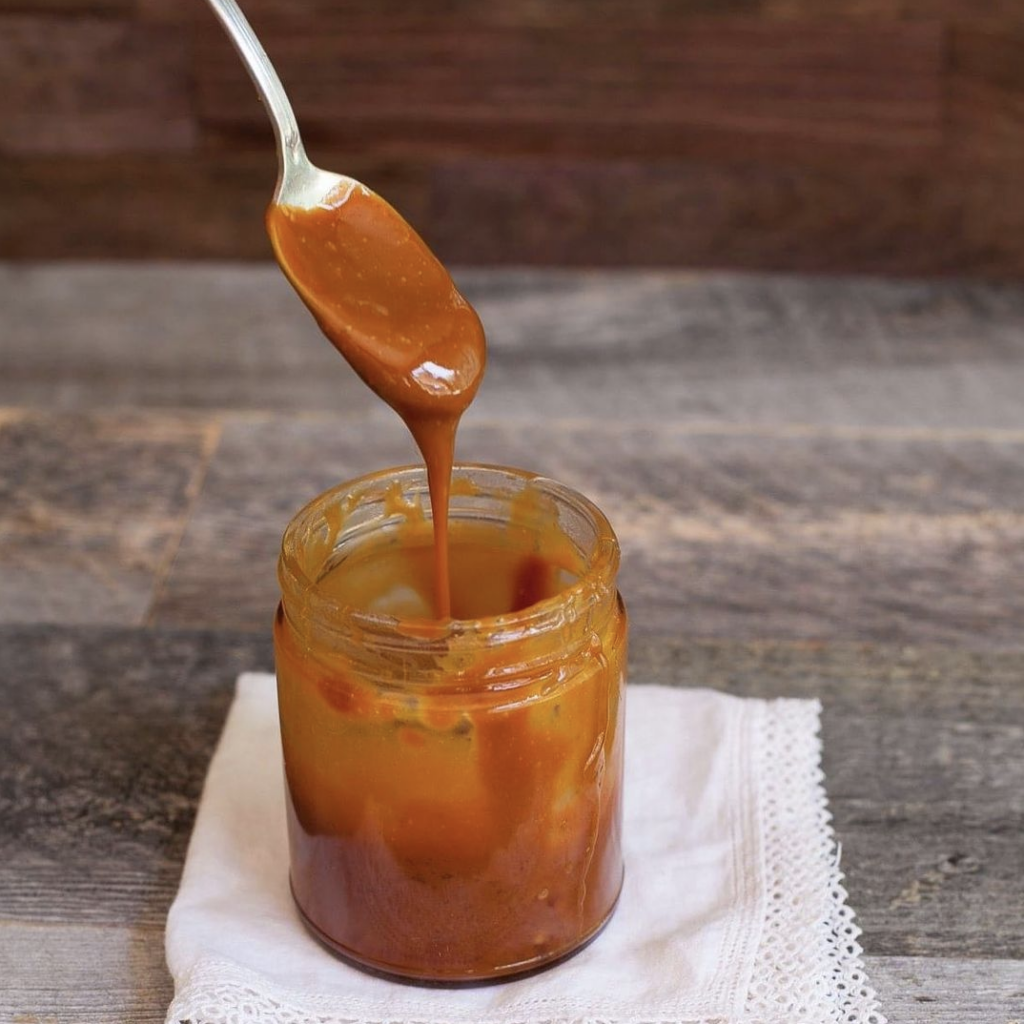 EXCLUSIVE!! I am sharing my recipe for Caramel Sauce from page 290 in my first cookbook, Against all Grain !
This recipe isn't shared anywhere else so definitely bookmark it and share it with your friends! You can use this Caramel Sauce as you would any caramel. You can drizzle it on top of a bowl of ice cream, on fresh warm brownies or dip some apples in it! It is completely gluten-free and refined sugar-free and a great recipe to add to your Valentine's Day treats this weekend! 💖
1⁄2 cup honey
1 1⁄2 tablespoons sustainable palm shortening or ghee
1⁄2 cup full fat coconut milk
1⁄2 teaspoon sea salt
1. Bring the honey to a low boil in a deep saucepan over medium-high heat. Simmer on medium heat for 5 to 7 minutes, swirling the pan occasionally to ensure even browning and dark amber color.
2. Remove from heat and carefully whisk in the palm shortening, coconut milk, and salt.
3. Return to the heat and continue cooking for 15 minutes.
4. Let the mixture cool to room temperature, then store in the refrigerator for up to 2 weeks. Gently reheat over a double broiler before serving.
View this post on Instagram
Live! Making gluten-free Blender Bread
I just hopped on live to make a loaf of my grain-free Blender Bread and answered some of your questions!
Here's the replay in case you missed it! You can find the full recipe in my Celebrations cookbook or over on my YouTube channel!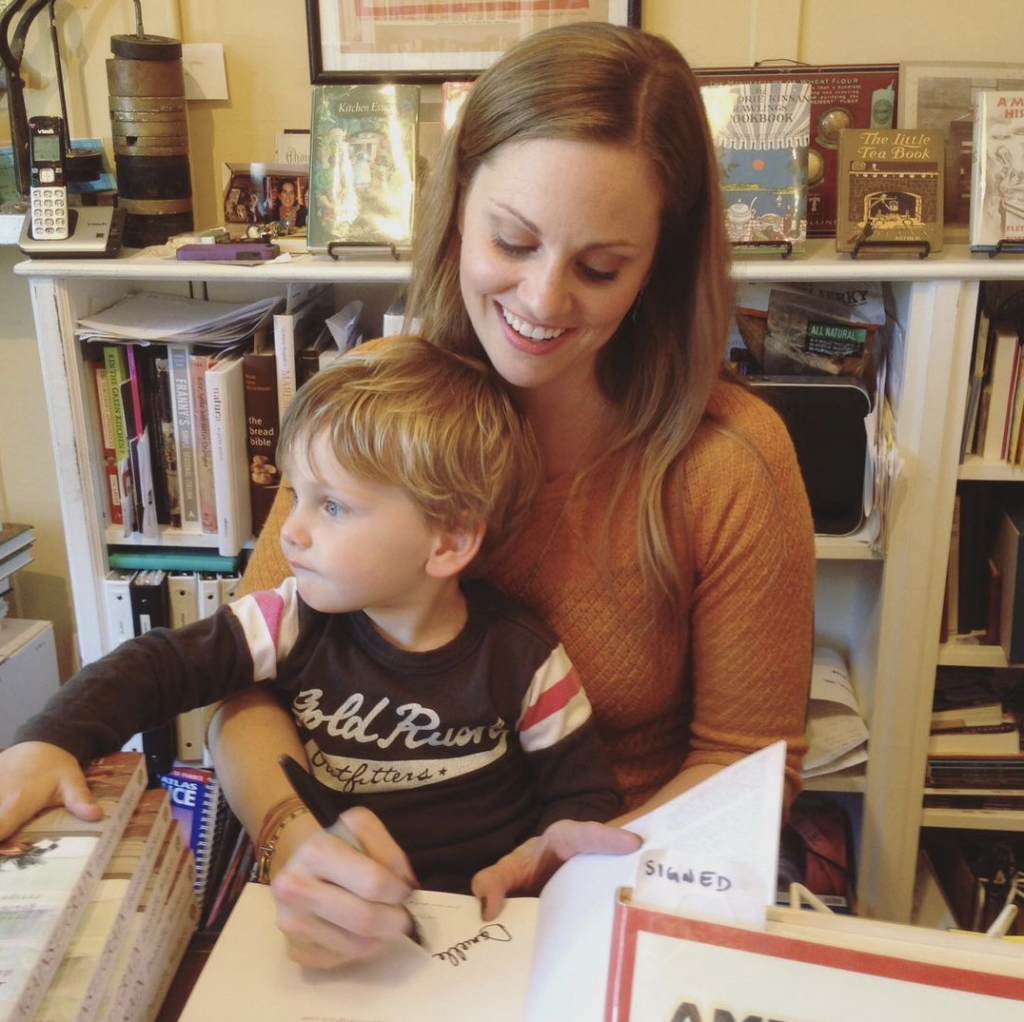 One of my very first book signings with a tiny Asher!
On Friday, I turned in the final edits of my upcoming memoir that's releasing in September! Ryan wrote the final chapter that's specifically geared towards the spouses, friends, family, caregivers to those with chronic illness and autoimmune disease and I got to read it for the first time yesterday. 😭
But here's why I'm here!
Friends! I would love to include YOUR story in my book.
Over the years, you all have so graciously shared your incredible stories of finding healing through food, and I would be so honored to help share those with the world. Together, with our varying and different journeys, I believe we can help make a change through food.
I set up a google form and would love for you to quickly complete the sentence "Food saved me…."
Click here for the form to quickly share a sentence with me!
Thank you so much!!!
❤️🤍❤️🤍
On Valentine's Day, we eat heart-shaped grain-free waffles with lots of sprinkles and chocolate 🥰
What's your favorite weekend breakfast?
Raise your hand if you have an Instant Pot 🙋🏼‍♀️🙋🏼‍♀️🙋🏼‍♀️
My Instant Pot is hands down one of my favorite kitchen appliances. It is so simple to throw together a delicious gluten-free dinner under 30 minutes, like this recipe for Indian Butter Chicken. This dish is a comforting meal with its warm, velvety sauce of aromatic spices coating tender chicken. I used a creamy cashew puree to mellow out the spices and thicken the luscious sauce. You can find the full recipe on p. 203 in my Eat What You Love book or tap on the link in my bio where I shared the exclusive recipe with blog readers!
Ps that is grain-free garlic naan pictured with it and it's one of my favorite things ever. Especially to use with a tandoori spiced chicken sandwich wrap/bun with cool dairy-free raita. That recipe is an exclusive to Eat What You Love!
📷: Aubrie Pick
Ingredients:
1 ⁄ 2 cup (about 75g) whole raw cashews
6 tablespoons ghee
3 pounds boneless, skinless chicken thighs, trimmed of fat and cut into 2-inch cubes
2 shallots, chopped (about 1 ⁄ 2 cup)
1 ⁄ 2 yellow onion, chopped
1 cup tomato puree
3 ⁄4 cup tomato paste
3 tablespoons freshly squeezed lemon juice
4 cloves garlic, minced
6 green cardamom pods, bruised with the butt of a knife
1 cinnamon stick
2 bay leaves
3 tablespoons peeled and minced ginger
2 1 ⁄ 2 tablespoons garam masala
1 tablespoon ground cumin
1 tablespoon fine sea salt
2 teaspoons ground turmeric
1 teaspoon fenugreek seeds
Toasted slivered almonds, for garnish
Chopped fresh cilantro, for garnish
Nothing like a fresh loaf of grain-free bread. 🤩 🍞
If you saw my video last week making this live, this is the finished product! Tap my IGTV tab to watch the replay. 🤍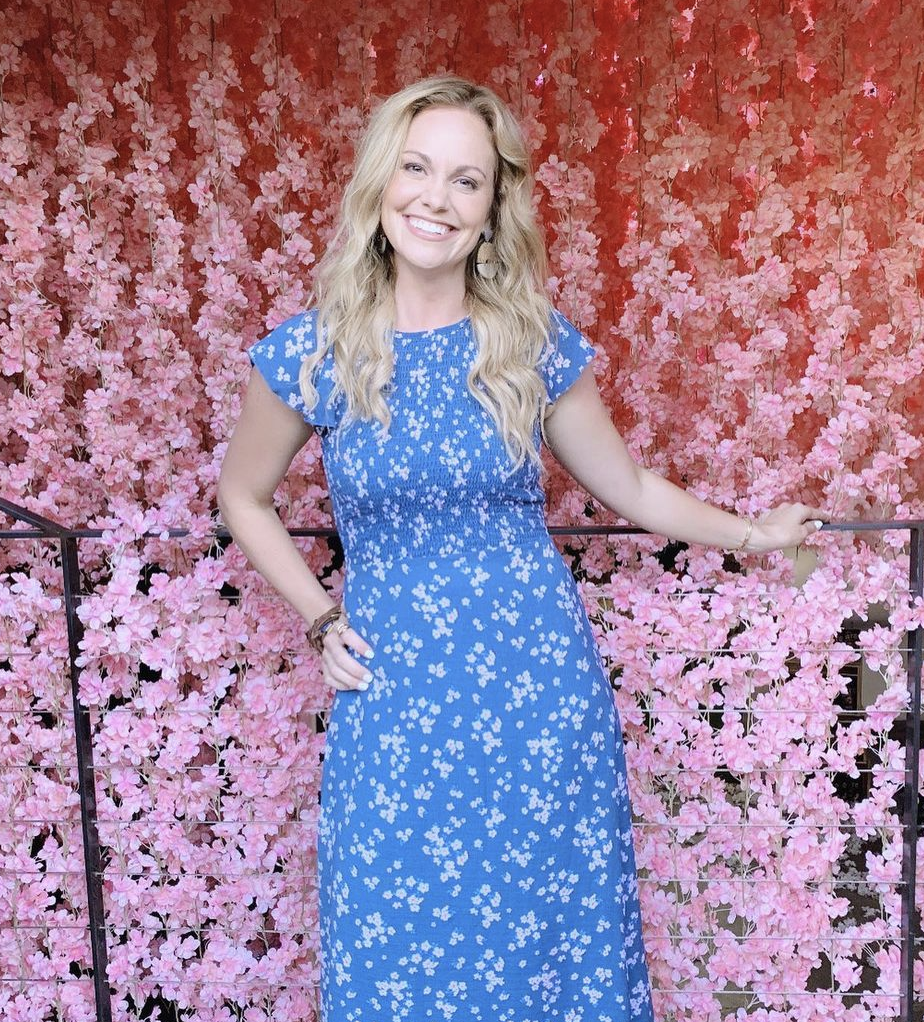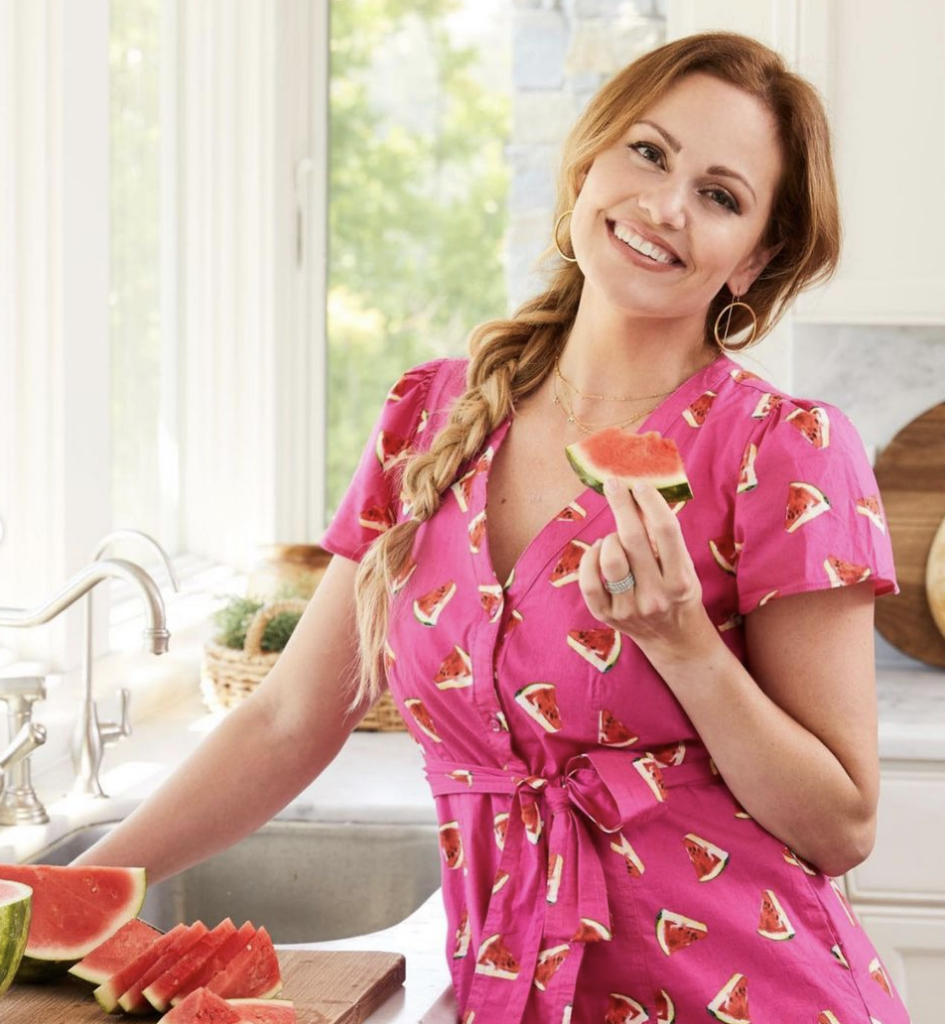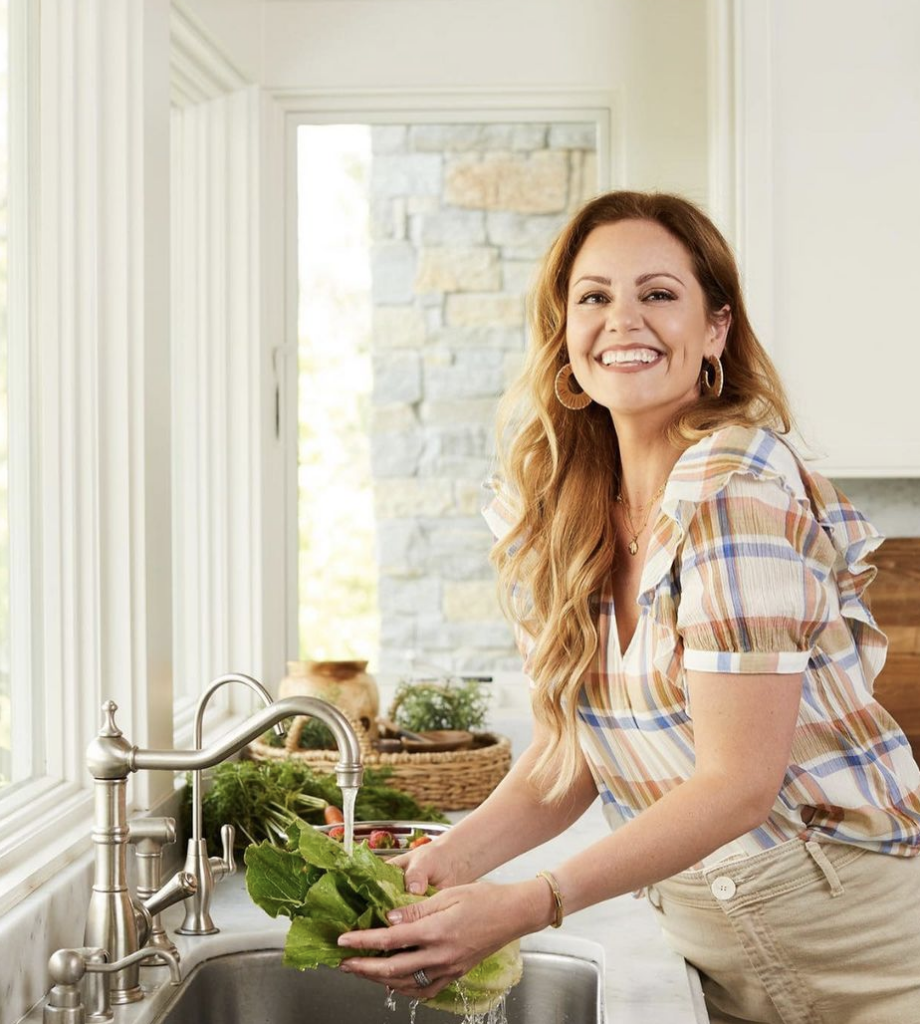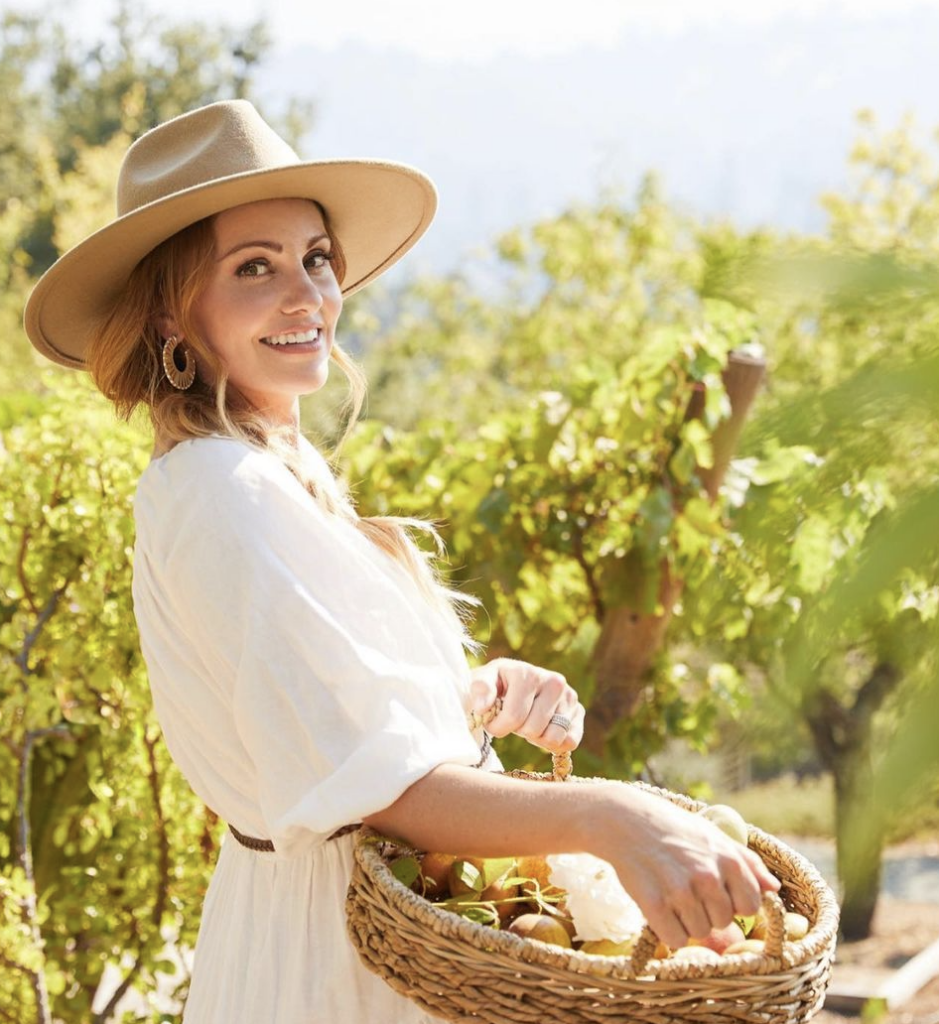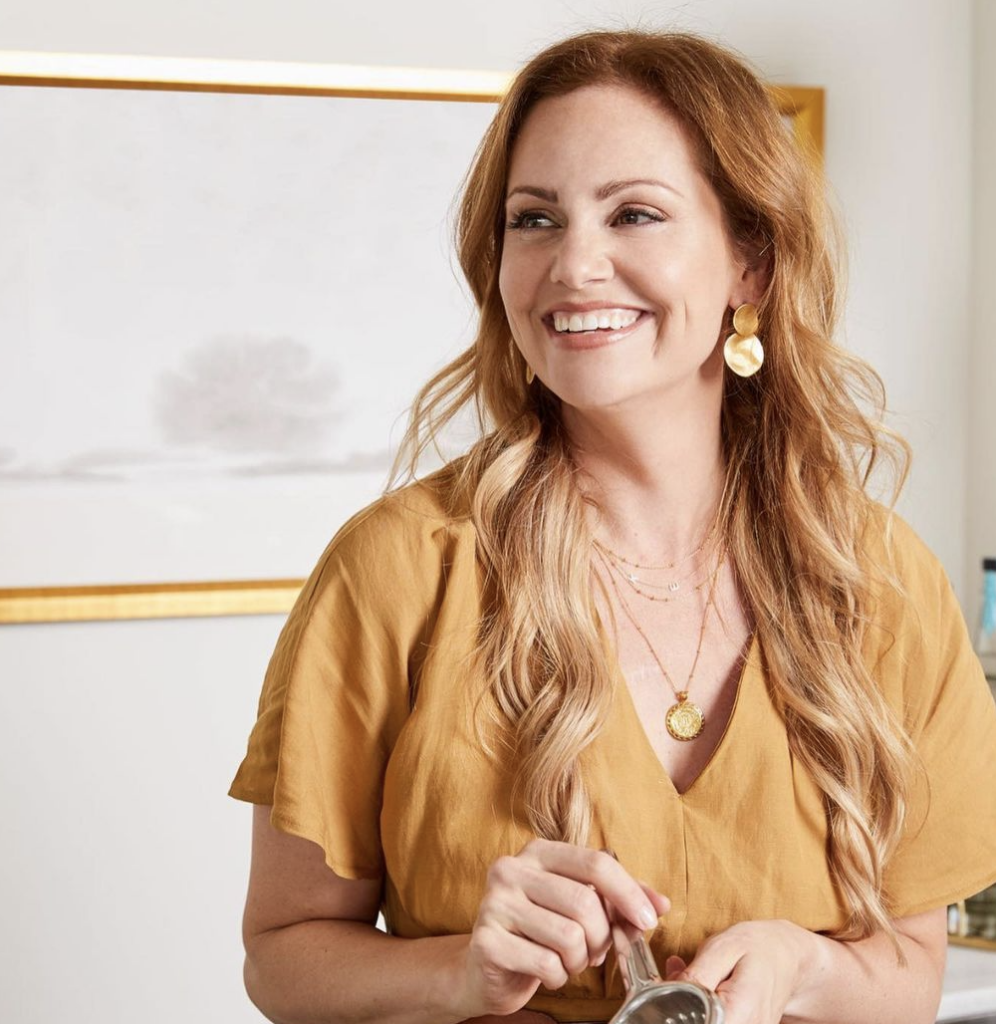 In honor of my beautiful wife's birthday today, I took over her Instagram account 😄.
I've known this amazing woman for more than half of my life. We met young and came of age together. I thought it only fitting to give you insight into the woman I know deeply.
Every day, she amazes me with who she is, how she acts and what she can accomplish.
She is an incredible mother of our children and is constantly seeking their best interests, putting their needs above all else. Sacrificing day-in and day-out to not only create recipes for you, but to also put food on the table for dinners, lunches and breakfasts.
She's also never one to miss an opportunity to celebrate those in her life. She remembers that these little celebrations make someone's day and are creating a lasting memory. Our kids are incredibly lucky to have her as a mother.
She can also create the most delicious of recipes effortlessly. It is seriously magic how she can dream up a recipe, cook it, and nail it in the first try. I've been the direct benefit of so many amazing and wonderful creations. I am often jealous with the ease that she pursues her life passion and found what God called her to do. It is inspiring each and every day. I want to be like her when I finally grow up.
Lastly, she cares for everyone. You definitely don't see this side of my wife, but her heart goes out to this community, to the world and those around her. I've seen her weep for injustices, celebrate a stranger's health successes, and fight for a friend. She loves people in a way that I can only admire. She wants people to be happy, healthy and to enjoy life. I often have to tell her to "stop" caring so much because emotionally it is so draining; but, that is what makes her such an amazing friend, mother and wife. I count myself lucky to have her in my corner.
So to this amazing woman on her 36th birthday — I LOVE YOU!
🥰🥰🥰
Sweet sugar cookies with my little Valentine!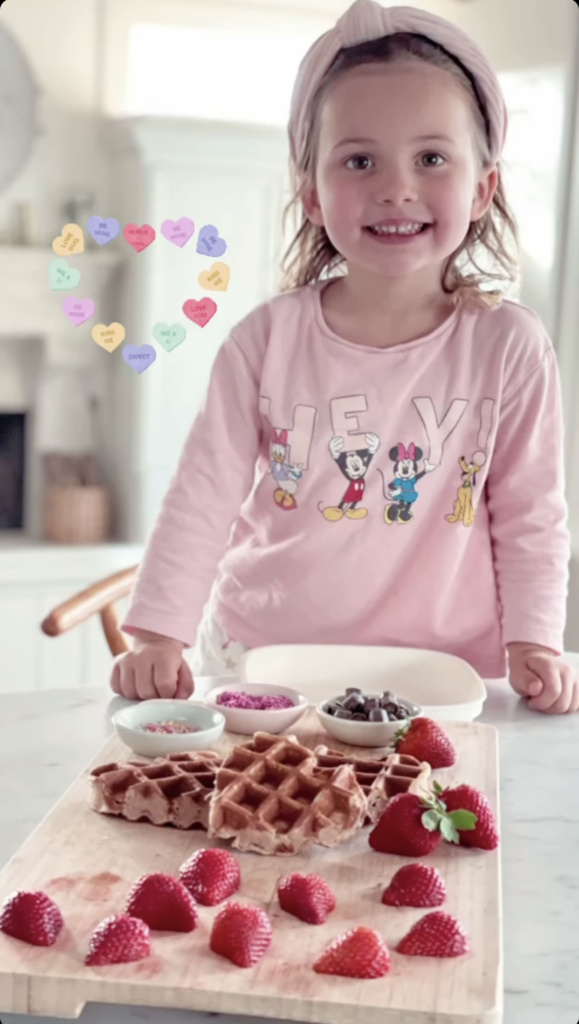 A very Valentine's Day breakfast 💖
Danielle's Digest: Week of February 15th