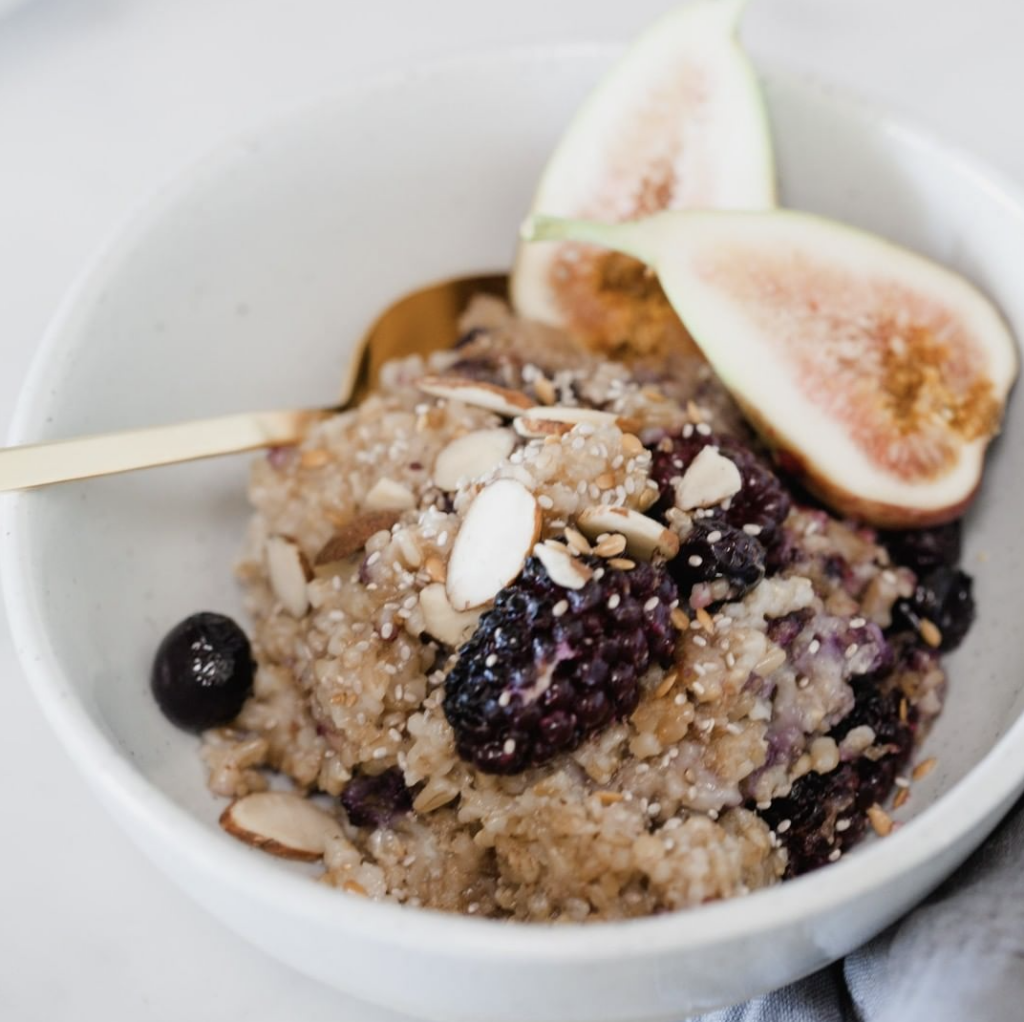 Are you 100% paleo or can you eat some grains here and there?
My kids are 100% gluten-free, but only paleo 80% of the time so recipes like this Baked Steel Cut Oatmeal is a great dish to make ahead and have prepped and ready for busy school mornings or lazy weekends when you don't want to spend too much time in the kitchen.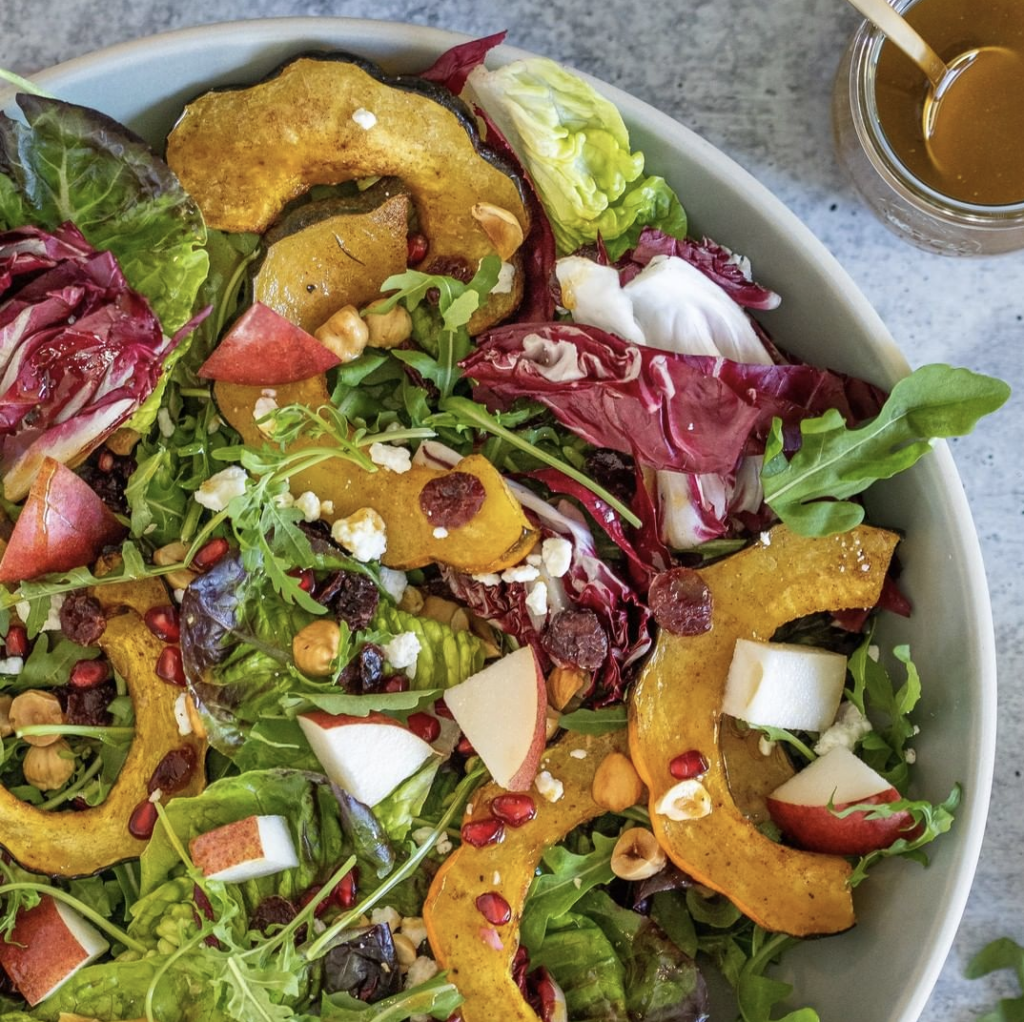 Roasted Acorn Squash Salad with Spiced Maple-Cider Vinaigrette!
This salad recipe is my new favorite fall and winter powerhouse salad. It is a great recipe to make as an appetizer or you can prep a large batch and have it throughout the week for lunch! If you'd like to make it into a heavier meal you can add some fresh chicken or shrimp. I definitely recommend doubling the Maple Cider Vinaigrette – you will want to add it to all your salads!
I keep trying to get a photo of all 5 of us as a family, or even just the kids but the boys ran away from this one, and I think I may be resigning myself to the fact that it's not going to happen!🤷‍♀️
I was pleasantly surprised by the amount of Christmas cards we actually received this year! I kind of just figured we (like "we" as a collective in the US 😆) were not doing them so I didn't do one. But opening them this year, in a time where we're deeply missing family and friends, was the sweetest. Now I wish "we" all would have made a pact to send them. 🤣
Did you send one out? Did you snap your own photo on a phone or use a tripod with a camera? Or did you just reuse a photo from pre-covid? I'm so curious how you pulled it off.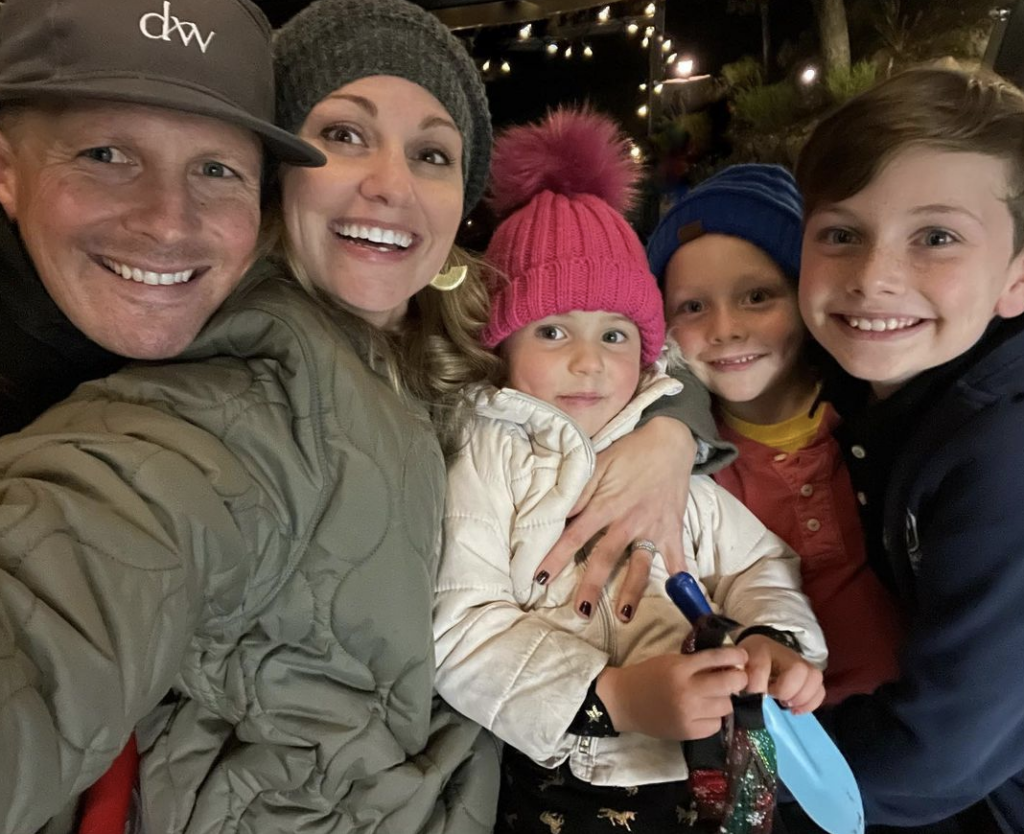 Got that family selfie!! 🙌
We loved seeing all of the homes in our area lit up this year. A little magic in an otherwise different year.
Merry Christmas from our little family to yours!
❤️❤️❤️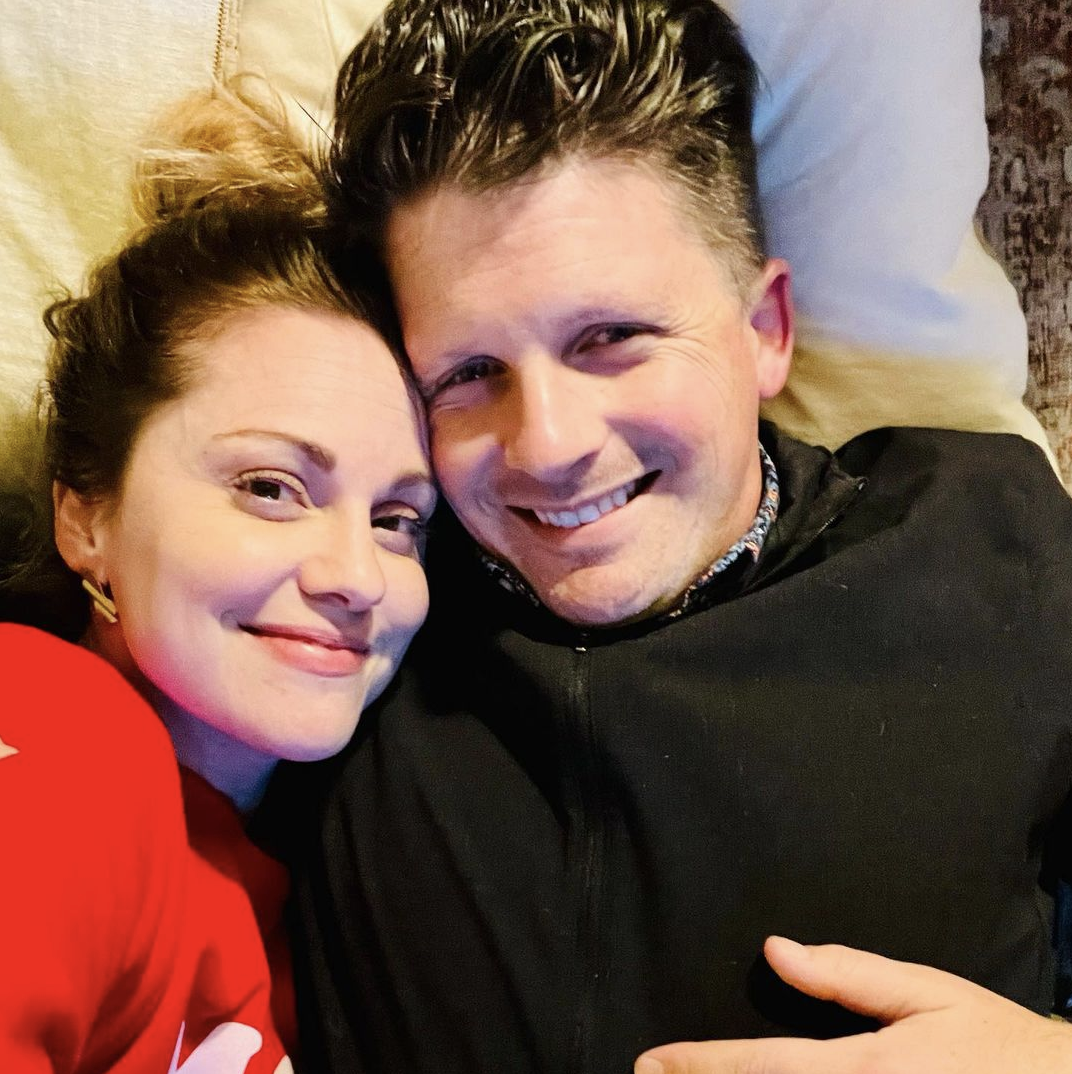 Laying by the tree and the fire, waiting for the kids to fall asleep, so we can go to bed. And wondering how early they'll all get up 🤣🥰🎄🎅🤶
Today felt different but we made some new memories, and I'm just so thankful to be healthy and present compared to last year at this time.
I hope your day is filled with love and at least a sliver of hope and joy tomorrow.
❤️❤️❤️
View this post on Instagram
 PRIVATE COOKING COMMUNITY and COURSES!!!
Have you always wanted to cook and eat healthy but don't know where to start? Does following a recipe intimidate you? Do you feel a little alone and sometimes lost because you have special dietary needs like gluten, dairy, grains, or sugar-free?
I've been dreaming up this online private cooking community for years and am so excited to finally be bringing it to you in January.
🥳🤩🥳
Our community is already growing and we'd love more than anything for YOU to join us!!
💫The Founders Rate is DEEPLY discounted to hopefully make the year membership more affordable for everyone. But it expires January 1st so enroll now so you don't miss it!
🧑‍🍳👩‍🍳🧑‍🍳
Here's just a taste of what community members will receive!
⭐️New content weekly, and different themes for every month! Watch the month's videos and tips all at once, or work at your own pace!
⭐️Themed modules monthly including 30-minute meals, slow cooker/Instantpot, batch cooking and make-ahead, easy lunches, grain-free baking, and more!
⭐️Step-by-step full-length recipe videos to cook along with in real-time! See the ingredients, the process, and what the food looks like with each step.
💫Plus learn my tips and tricks to picking the best ingredients, batch cooking, freezing and more.
⭐️PDF downloads of the full recipes being made with step-by-step recipe photos and instructions to follow along with easily, or cook on your own time.
Bonus weekly instructional videos directly from Me with quick hacks for eating healthy, gluten-free meals and snacks; how to dine out, how to get your pantry and fridge stocked, label reading, and more.
⭐️LIVE private community cooking classes monthly, and monthly community-exclusive Q&A sessions with ME! These will not be on social media, and only community members will have access to them!
⭐️A private community space of like-minded people to connect with and support.
AND SO MUCH MORE!

You all know (besides watching all the Christmas movies!) that one of my favorite parts about the holidays is all the baking. This dairy-free Peppermint Ice Cream Cake has a delicious gluten-free brownie base with a velvety peppermint ice cream. It is topped with fresh coconut whipped cream, drizzled with melted chocolate and finished with crushed peppermint candies.
It is truly a divine holiday dessert that you won't want to miss out on!
Are you participating in a January Whole30?
This recipe for Grain and Gluten-Free Chilaquiles is a great option to make for a whole30 approved breakfast! It is packed with your favorite Mexican flavors, giving you an incredibly flavorful start to your morning! This recipe is a combination of a large pile of slightly softened chips that have been tossed in the homemade enchilada sauce and topped with perfectly fried eggs, fresh cilantro, queso fresco, and avocado. But similar to nachos – you can get creative! Top these with whatever you have on hand. Crumbled dairy-free cheese, fresh cilantro, chopped onions, sliced radishes, and fresh limes are just some of my favorites. Just be sure to use homemade gf chips for your base if you're on a W30! If not – my favorites are Siete, or Terra brand Taro chips.
Grab the full recipe here!
Danielle's Digest: Week of December 28th