View this post on Instagram
Have you tried my dairy-free eggnog?
This segment is from last year's Christmas Special! 🎄
This was so much fun to do; watch here to follow along as I make eggnog and play some trivia with Ryan and Asher!
You can view the entire special and find the full recipes for Dairy-Free Eggnog and my decadent Chocolate Fudge here
View this post on Instagram
Shop the Book – my new APP!!
Ryan and I dreamt this cookbook companion app up 8 years ago when my first cookbook came out, and it's finally come to fruition just in time for your holiday cooking.🥳
If you all enjoy using it as a companion to your cookbook, we hope to have my other books added to the app as well so you can make grocery lists, search for, and favorite ⭐️ your recipes across all 4 of my cookbooks. How cool will that be?!
Download the free app (search Danielle Walker or Shop the Book), and swipe or search to find your favorite recipes from Celebrations. You can add the ingredients to your shopping list, take your app with you to the store, and check off all your needs as you add them to your grocery cart. It's the perfect companion to your cookbook, and allows for error free meal planning and shopping.
View this post on Instagram
Last year's Christmas Special was a highlight of the season for me – it was so much fun! 🎄 Enjoy this segment as Ryan joins me and we make my recipe for a rich #chocolate fudge.
You can view the entire special on YouTube plus grab my recipe for dairy-free eggnog there!
https://www.youtube.com/watch?v=APNdm6wrF7A&t=954s
Fudge Recipe ⬇️
MAKES 24 FUDGE SQUARES
1 cup pure maple syrup
1⁄2 cup coconut sugar
1⁄4 cup expeller-pressed coconut oil or ghee
1 cup raw cashew butter
6 tablespoons arrowroot powder
2 teaspoons pure vanilla extract
1⁄2 teaspoon fine sea salt
12 ounces unsweetened baking chocolate
(100 percent cacao), chopped
Line a 9 by 13-inch baking dish with parchment paper and leave flaps hanging over the side of the dish for easy removal.
In a saucepan over medium-low heat, combine the maple syrup, coconut sugar, and coconut oil. Stir until the coconut sugar melts and the mixture is liquid, about 5 minutes. Whisk in the cashew butter, arrowroot powder, vanilla, salt, and chocolate and continue stirring over low heat until the chocolate melts and everything is well blended, about 5 minutes more.
Pour the fudge into the prepared baking dish and smooth the top with a rubber spatula. Chill in the refrigerator until set, about 6 hours. Cut into squares and serve.
make it ahead: Once the fudge has cooled to room temperature, cover the pan tightly with plastic wrap and store in the refrigerator for up to 2 weeks or in the freezer for up to 3 months. Thaw in the refrigerator overnight before cutting into squares and serving.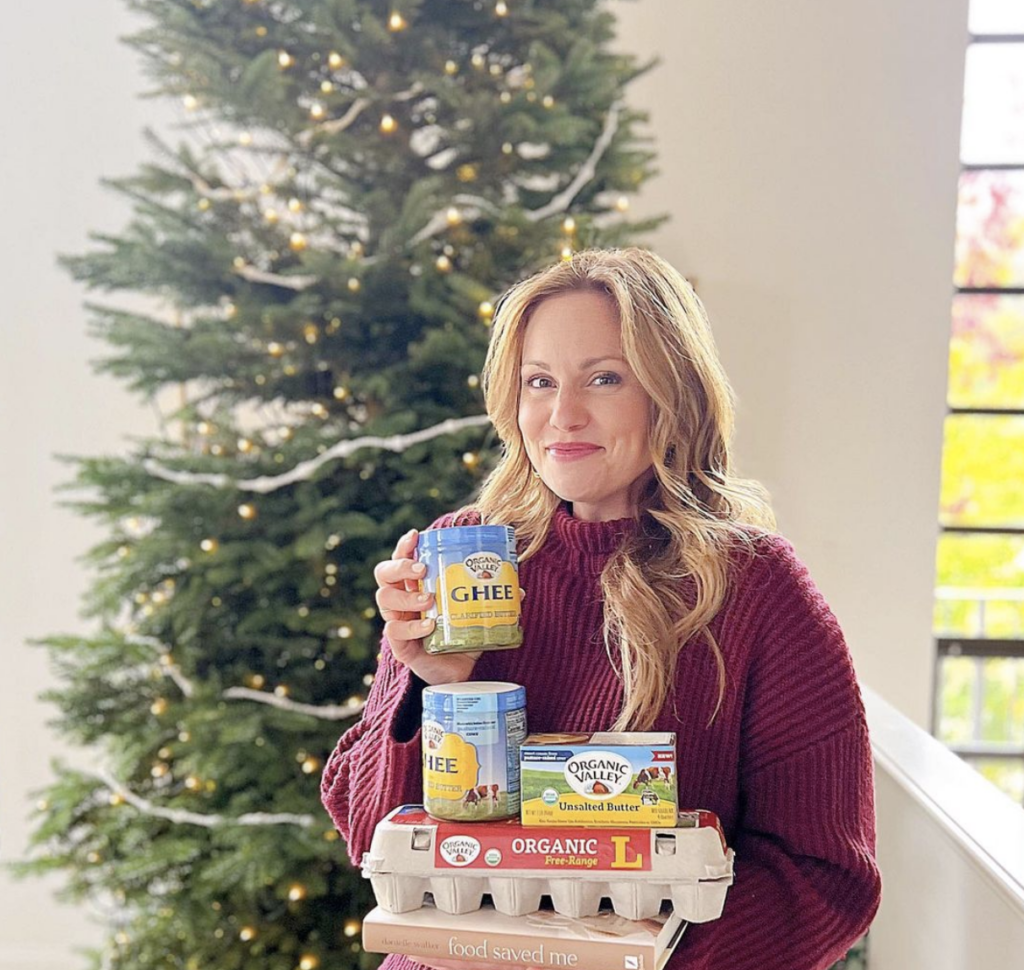 FLASH GIVEAWAY! Win a year's worth of @organicvalley!
I've always loved @organicvalley products but was truly blown away after visiting their farm a few years ago and seeing their company and farming practices up close. They are the real deal and I'm so excited to partner with them on this special Christmas giveaway!
1 lucky person will receive:
– A 12 month supply of Organic Valley products (in the form of coupons)
– A copy of my new book Food Saved Me (signed by me!)
– Total prize value is over $700!
TO ENTER:
1. Follow me @daniellewalker if you're not already!
2. Follow @organicvalley
3. Comment below with your favorite holiday cookie!
_
*one entry per person!
*US only, 18+, Instagram is not affiliated with this giveaway
Winner will be selected at random and announced on this post on Tuesday 12/21 at 12pm PT! See the link in my bio for official contest rules.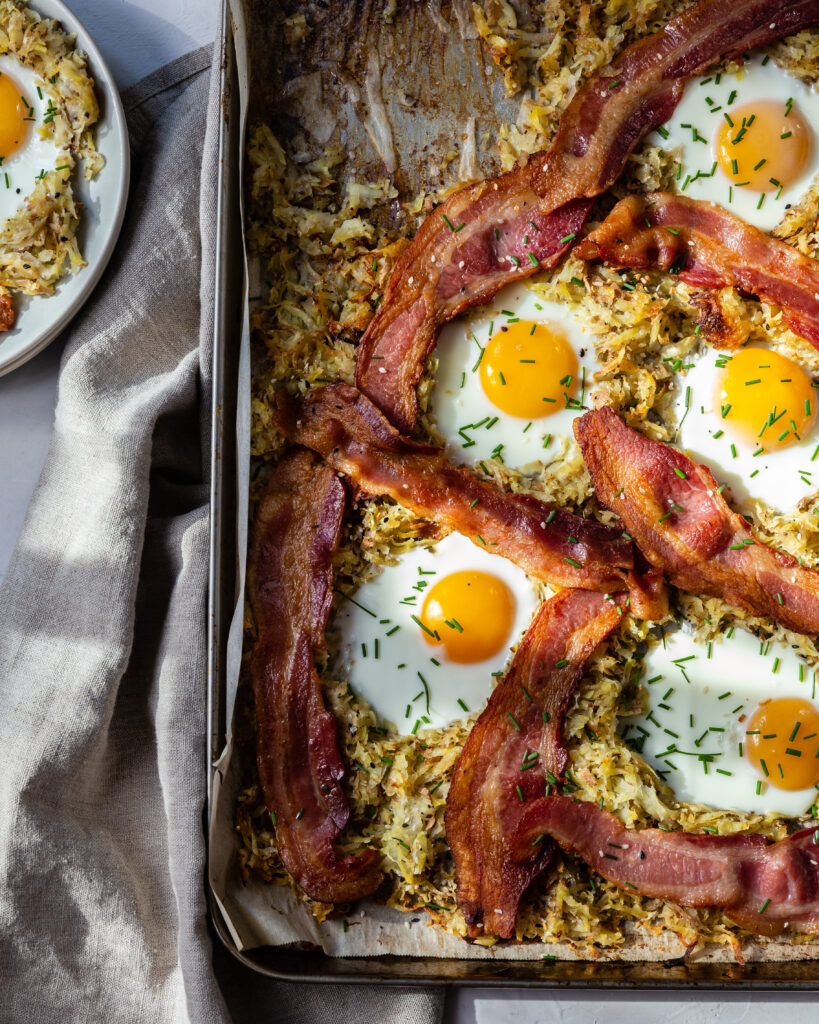 🚨NEW RECIPE! Just in time for your Christmas brunch! 🎄
This American Breakfast Bake is a great breakfast to serve if you are having family over for the holidays or just craving a comforting meal to start your day!
Bookmark, share & enjoy 💫
Click here for recipe
Santa made me cry.
The little 2 wanted to see the Santa at the brunch we were at over the weekend, and Asher tagged along. After hearing Kezia and Easton's excited gift requests, he looked at Asher and said "How old are you? 10 or 11?"
Asher replied that he was 11. Then, what Santa said next is what made me cry.
"When was the last time you held your mom's hand crossing the street?" He asked. "2 or 3 years ago?"
"See, what you don't know is that your mom didn't know that was going to be the last time.
So for Christmas, just hold her hand once more."
Okayyyyy Santa. 😭😭😭
🎅💫✨🎅
photo @carlymitchellphoto
Danielle's Digest: Week of December 20th