View this post on Instagram
Well this sparked quite a response in my DMS during my weekly Q&A (more on my stories)!
💩 😆
I was actually so surprised at how many of you messaged to say that you had one and have found remission because of it. I have been doing research on this for the last few years, and even almost put myself into a clinical trial when I was sick in 2019, but my symptoms were too severe to be able to go through with it at that point. I wish I would've known about the trial earlier.
So I'm curious! If you've had one, where in the world did you find a doctor willing to do it? And what was your outcome?
If you haven't – does it completely disgust you or do you think it's fascinating?
I seriously think that we're going to see this become approved at at some point, and it's going to help so many different digestive diseases, and maybe even potentially things that have to do with the brain gut axis.
Thoughts?!
New recipe!! This Hawaiian style ceviche is so creamy and refreshing and is laced with notes of pineapple, coconut and lime.
🐟 🥥 🥑🍍
Plantain chips or taro chips are my favorite to dip in it.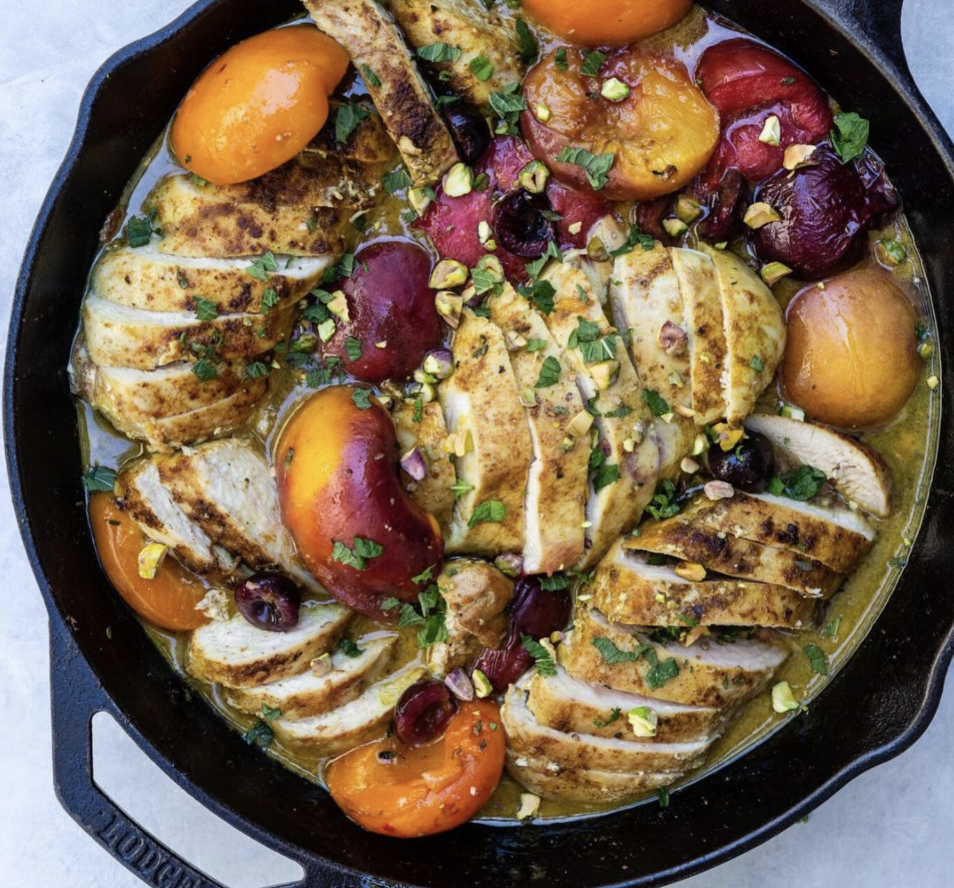 NEW recipe 🚨!!
I have fall recipes on the brain 🍂🍁🥮🎃, but I have a few more new recipes up my sleeve featuring the best of summer produce while it still lasts!! Plus it's 90F here and Ryan won't let me break out the cinnamon, apples, pumpkin, and nutmeg quite yet. 😆
This is a 30-minute meal that will help get you into the back-to-school game, while still enjoying a taste of summer!
Tap here for the recipe.
🍑🍒🍯
View this post on Instagram
I can't believe I have a preschooler, kindergartener, and 6th grader all starting school!!
What are some of your back-to-school traditions?
We do breakfast for dinner the night before, and talk all about everything they're looking forward to, get their supplies in order, and make sure backpacks and shoes don't have holes in them. 🤣
These are the grain-free waffles and all purpose flour mix included in the bonus pdf when you preorder Food Saved Me! They're my kids favorite.
I usually also make my 🍩 for the first official full day of school, but I need to get my act together for that so stay tuned. 😆
Tell me your traditions!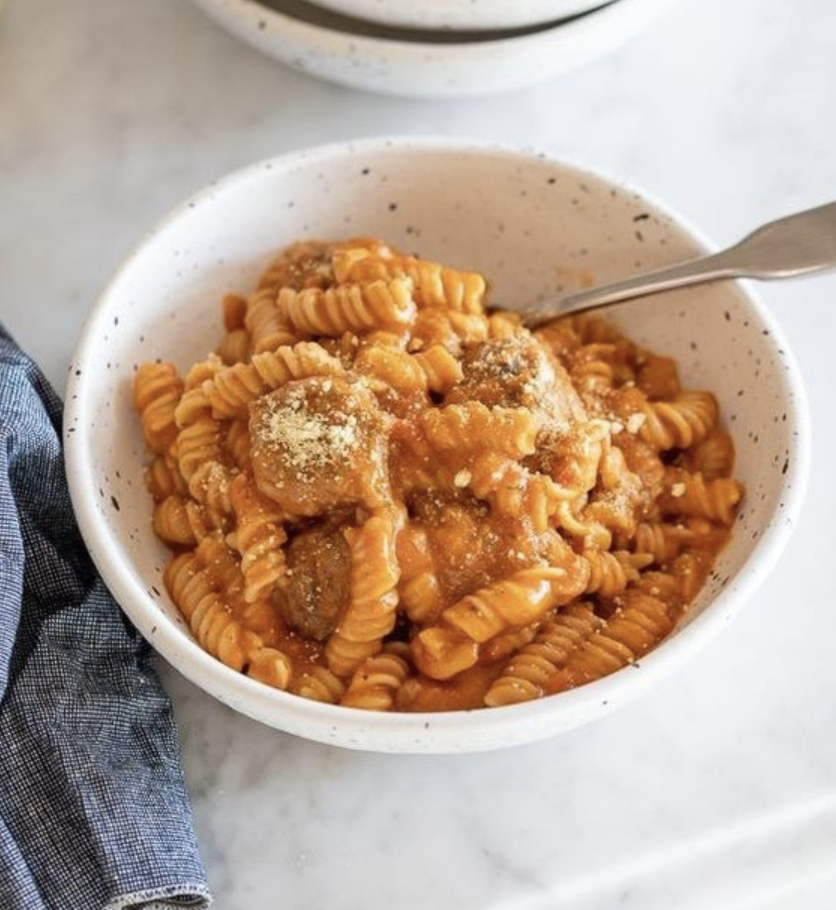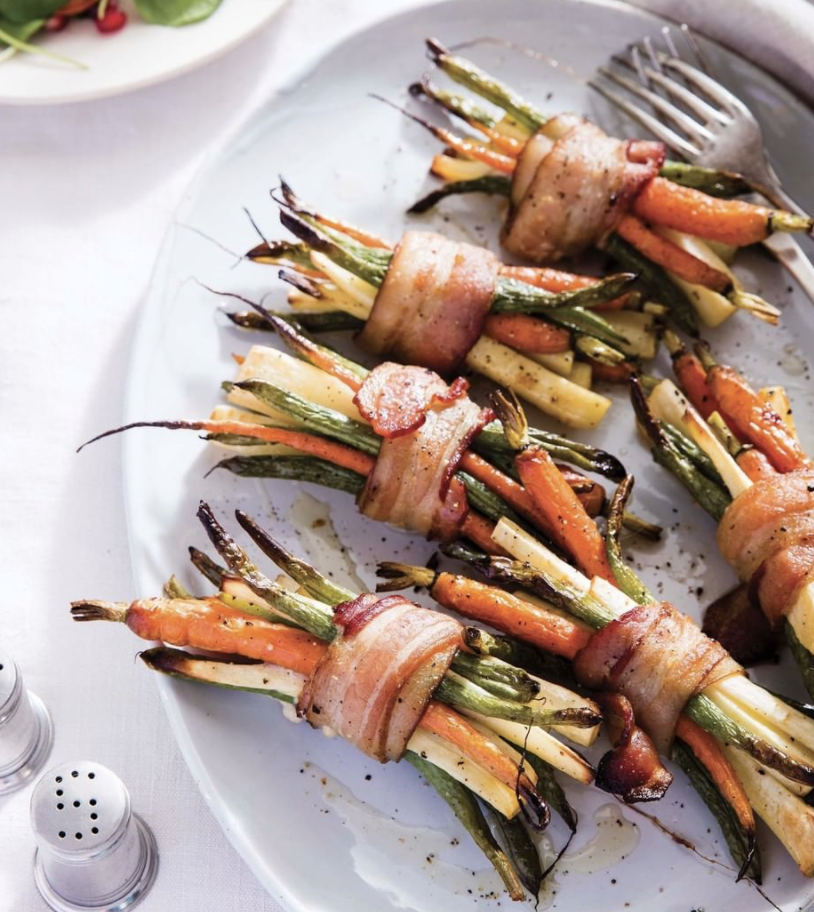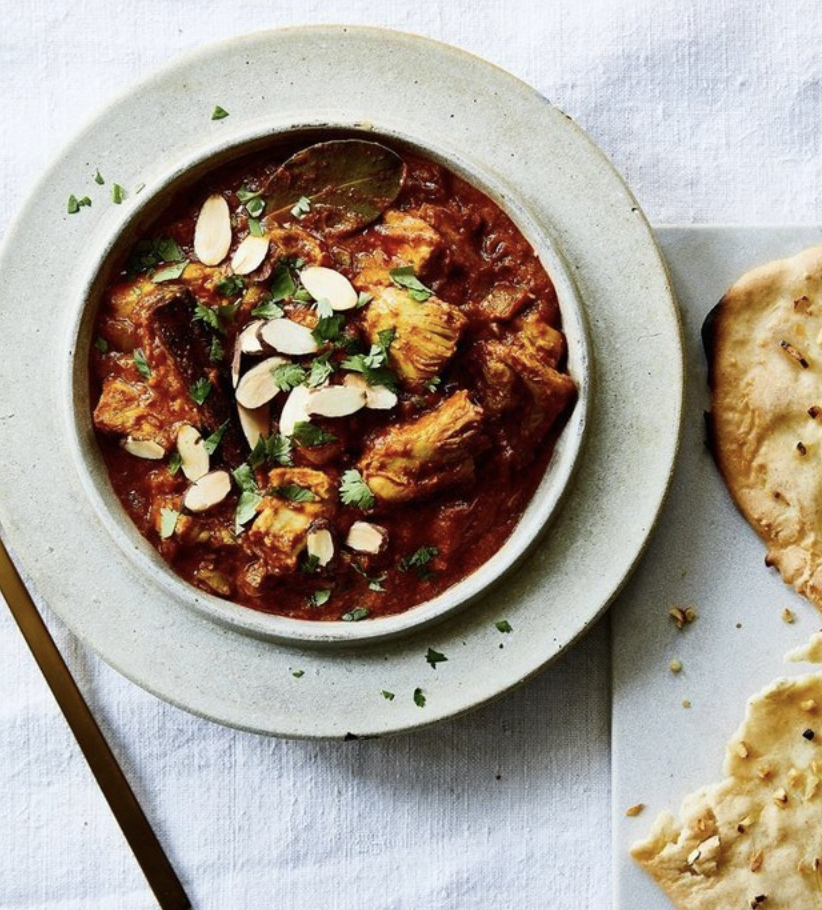 Is this week back to school for your kiddos? It is for us and I have been busy planning some of my favorite quick & easy recipes for weeknights that can be found across my cookbooks and blog.
Moroccan Chicken Sheet-Pan Supper- Eat What You Love p. 210
Chicken Parmesan w/ Roasted Spaghetti Squash – Eat What You Love p. 214
Instant Pot Spaghetti & Meatballs
Roasted Veggie Bowls
Sheet-Pan Teriyaki Salmon w/ Broccoli & Asparagus – Eat What You Love p. 224
Vegetable Bacon Parcels – Celebrations p. 54
Peruvian Style Chicken – Meals Made Simple p. 116
Instant Pot Indian Butter Chicken
Honey-Mustard Sheet Pan Salmon – Eat What You Love p. 213
Instant Pot Sesame Orange Chicken
📸EWYL Photo Cred: @AubriePick
📸Celebrations Photo Cred: @ErinKunkel
💫Bookmark, share & enjoy! 🥰
View this post on Instagram
Avocado toast meets waffles. But make it grain-free.
😍🥑 🍳
Did you know my first job was at Noah's bagels? Ironic huh? 😆 my favorite lunch during my shift was an everything bagel, tomatoes, avocado, and an egg.
I had leftover waffles (recipe is in the preorder bonus pdf for Food Saved Me and uses my new gf flour blend!) and this just felt right!
What did you have for breakfast today?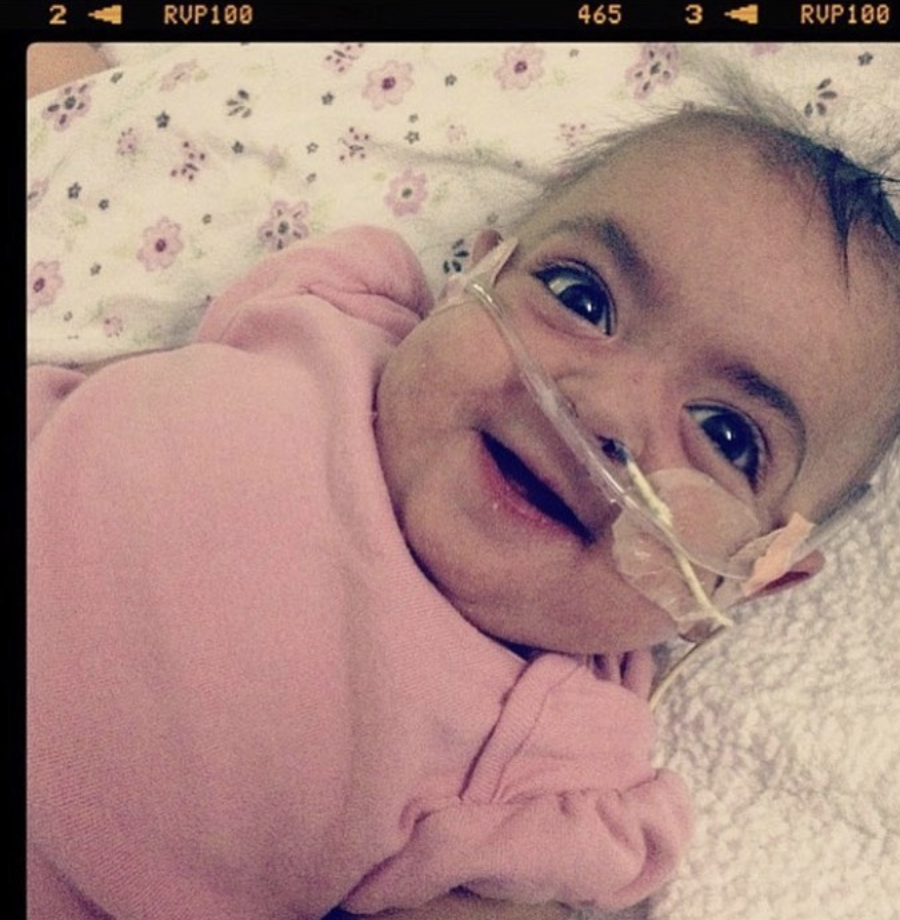 Food Saved Me
I've been waiting YEARS to share these with you. We have been collecting your stories for over a decade, and this book releasing finally gave me a way to adequately share them. 400 of your personal testimonies are memorialized on the inside cover of Food Saved Me, making this not only my journey, but ours.
I've said this many times over the years, but this is so much more than just my story. When I first started eating this way I thought it could only help digestive diseases like mine, and have been astounded over the last 12 years by your messages, letters, and comments and the multitude of things that food can help heal and bring hope to.
These testimonies are what keep me going every day, and continuing to do what I do. Our stories show that food not only saved you and me, but that it can change the world.
Thank you for your generosity in sharing, and including me as a small part in your healing journey.
Food Saved Me because it saved my daughter. After having two bone marrow transplants before the age of one, the chemo, radiation and year-long antibiotics gave her severe skin issues.
We found the Paleo diet and I started purchasing your books and reading your blog and following you on Instagram. My daughter has since healed her skin and enjoys a mostly grain free diet. Your books have changed HER life and saved her skin. She has become a huge fan of yours and she got to meet you this Christmas for the virtual zoom you did.
She told me it was the best gift ever. Now 7, she's healthy, mostly rash free and thriving. Thank you for making recipes that kids love! I am forever grateful to you 🙂 " – Evelyn T.
View this post on Instagram
I'm so excited to be coming onto @talkshoplive live to discuss my brand new book Food Saved Me on August 17th at 4pm PT/6pm CT/7pm ET! Ryan will be joining me to share a little of his story of what it's like to be the loved one or spouse of someone with a chronic illness or autoimmune disease. I will be signing books LIVE so be sure to book your spot today!
That first time seeing your book on a bookstore shelf 😭
The feeling of the first time ever seeing my book on the shelves at a bookstore is something I don't think I'll ever get over. 8 years ago, a tiny Asher, Ryan and me when on the hunt to find my very first cookbook in a Barnes&Noble. 2 years later, we took a tiny Easton with us to find Meals Made Simple.
It's my favorite thing to do on release day, and then I love to sign their stock and leave them for my local friends to find them.
Since travel is limited this year, I wanted to support B&N by signing a huge batch of their preorder books. They're available now and all hand-signed by me!
And don't forget – a few of those signed books have a special golden ticket signature inside that will be randomly sent to a few of you!! 🥳
Danielle's Digest: Week of August 9th