View this post on Instagram
Curly hair tips!
What are your tricks?
In an effort to try to get my hair to grow back in after all the loss from my flare up (I lost about 80%! 😱), I've been trying to use minimal heat and let it air dry – which turns out the new growth is WAY curlier than what I lost! 😆
I've been doing a weekly q&a every Wednesday and this question keeps coming up. But with only 15 seconds for the video answer, I thought I'd elaborate. 🤣
1️⃣ No shampoo, only conditioner – on the days I'm going to wear it curly. I do wash it once a week or so, especially after OTF when it gets super sweaty.
2️⃣ cold water! After I rinse the conditioner out with hot water, I do a cold 🥶 rinse. Or I spray it with cold water when I get out. I've found hot water makes it frizz.
3️⃣ I've always loved my hair most at the beach – so I started spritzing a little sea salt spray on it. It makes the curls more defined for me since it seems I have a mix of curl and wave.
4️⃣ I don't brush it. Just run my fingers through it while the conditioner is on there.
5️⃣ flip and scrunch! Like the 90's baby. ☺️
View this post on Instagram
Sharing the message of healing through food has always been my mission and writing Food Saved Me gave me a chance to finally tell my full story in an effort to bring hope to others suffering and inspire them to take an active role in their healing. Food Saved Me catalogs my journey as I learned to navigate a world that was relatively unknown when I first started. Now, armed with all the knowledge that I have accumulated in the past fourteen years and a fresh resolve to come out of each flare up and set back stronger and more equipped, I continue to share my story in the hopes that everyone that has felt betrayed by their body at some point will read it and learn that there is always hope.
View this post on Instagram
Thank you for giving me a purpose and propelling me to push forward, even in my darkest and hardest moments. I'm so thankful for you.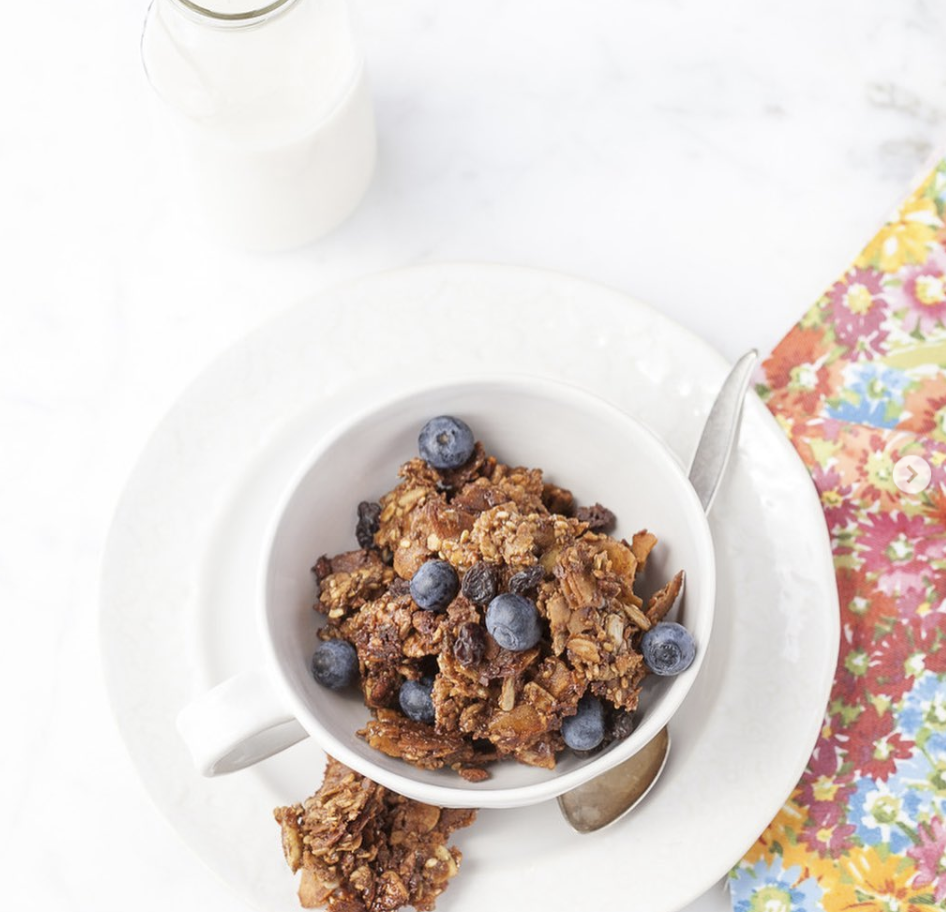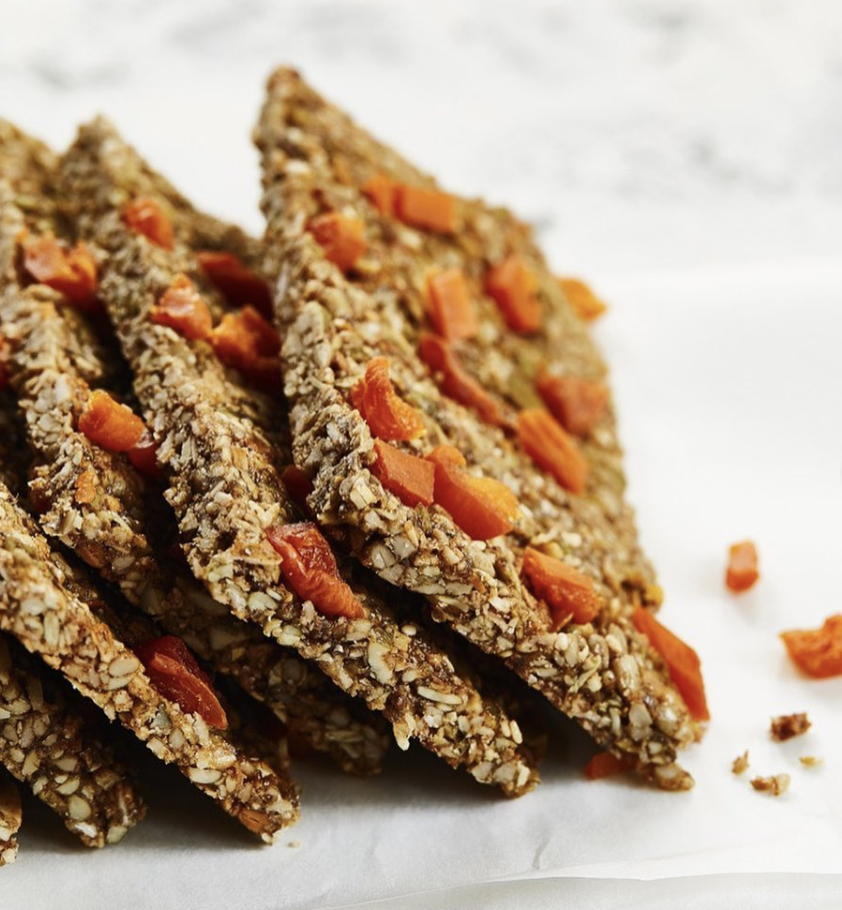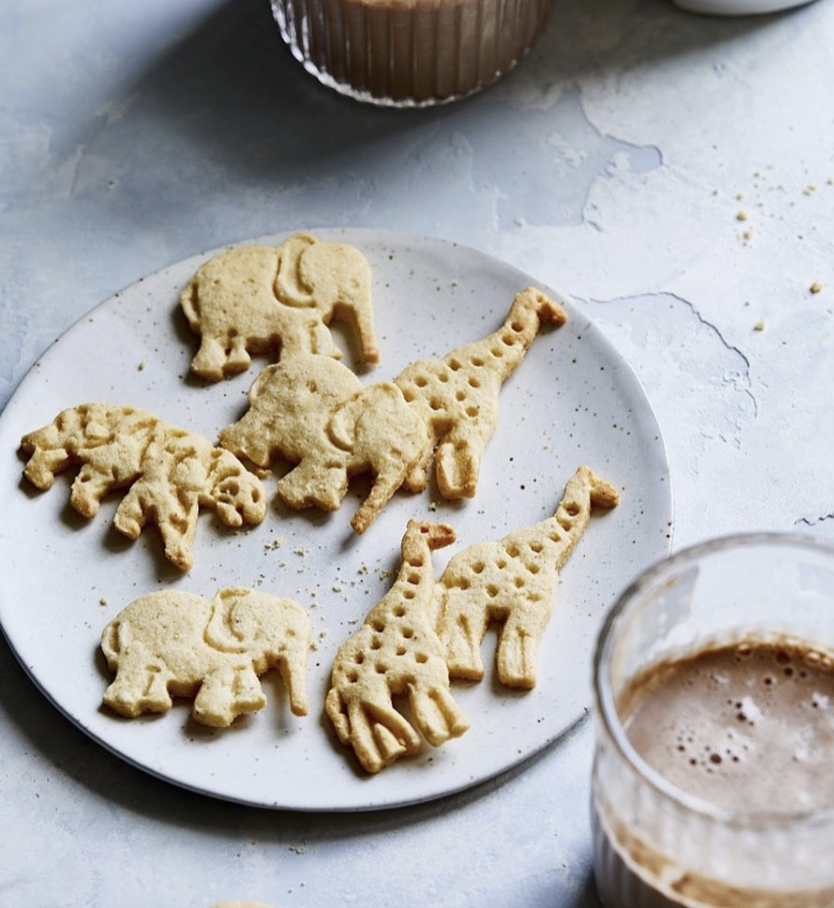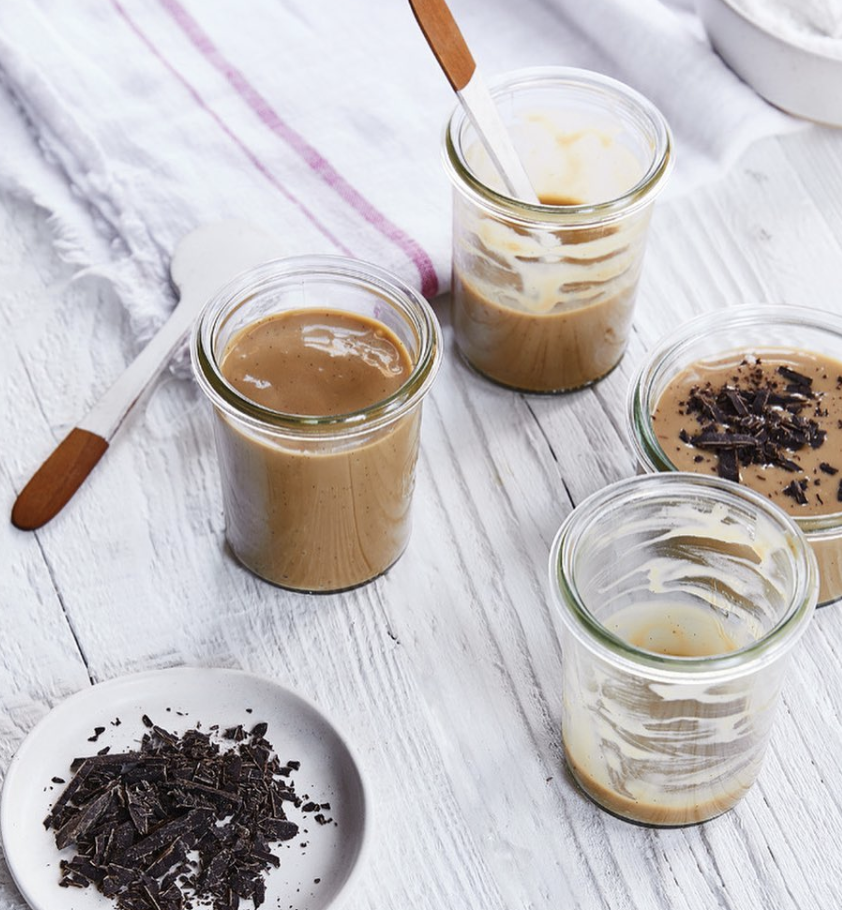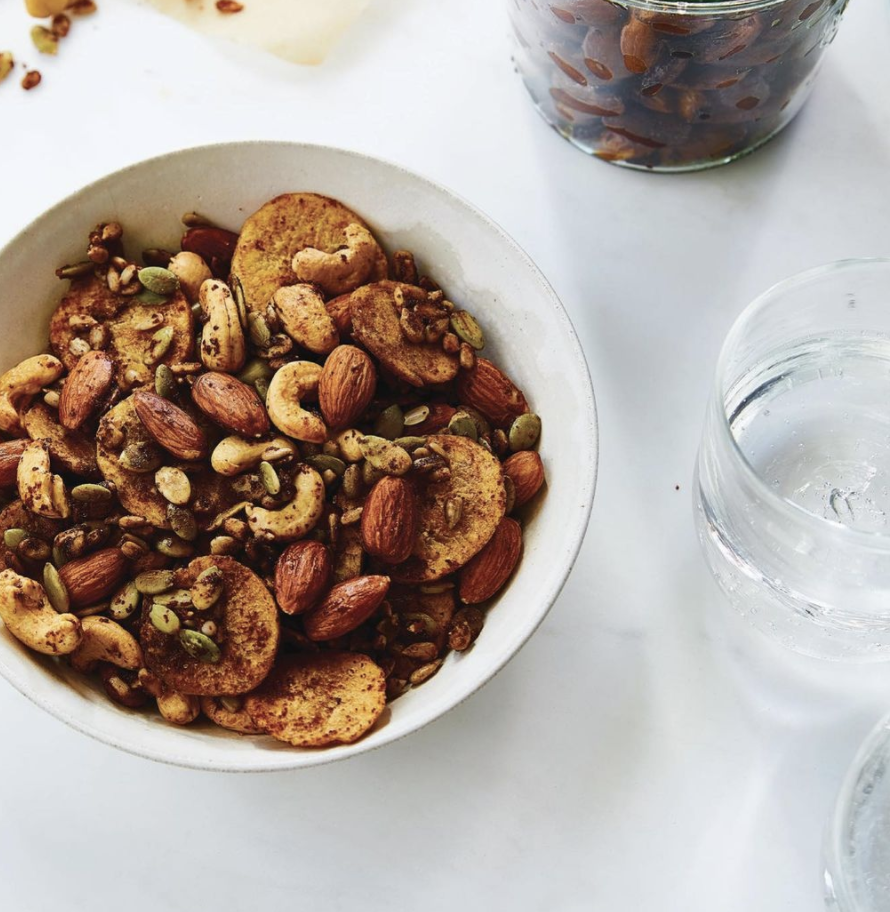 Nut-Free Snacks for School!
We're back on campus and it has me wracking my brain for fun nut-free snacks that I can send in the kids school lunch (that are also grain and dairy-free!).
Here's my top 10 from my books and blog. Leave a comment with which one you'd like to see my make live this week and I'll tally up the most popular vote and do a demo! In the meantime, here's the nut-free granola from my Meals Made Simple cookbook!
* Nut-Free Granola MMS page 60
* Energy Balls EWYL page 86
* Probiotic Fruit Snacks
* Nut-Free Granola Bars EWYL page 101
* Animal Crackers
* Allergy-Free Breakfast Cookies AAG page 54
* Gluten-Free Zucchini Muffins
* Chocolate Chip Cookies
* Butterscotch snack packs EWYL page 80
* Party Mix (tastes like chex mix! – just swap in more seeds for the nuts) EWYL page 108
GRANOLA RECIPE (SAVE THIS POST!)
2 tablespoons warm water
1 tablespoon chia seeds 
1⁄2 cup honey 
2 tablespoons coconut oil 
2 tablespoons unsweetened sunflower seed butter 
3⁄4 cup raw pepitas 
3⁄4 cup raw sunflower seeds 
2 tablespoons sesame seeds 
1⁄2 teaspoon sea salt 
2 teaspoons vanilla extract 
2 teaspoons ground cinnamon 
1 cup unsweetened coconut flakes 
1⁄2 cup raisins
Preheat oven to 350°F. Line 2 baking sheets with parchment paper.
Mix warm water and chia seeds in a bowl and place in refrigerator. 
Melt honey in a saucepan over medium-high heat. Simmer on medium-low for 5 to 7 minutes, until a candy thermometer reads 225°F. Stir in coconut oil and sunflower seed butter and remove from the heat. 
Meanwhile, combine pepitas, sunflower seeds, sesame seeds, salt, vanilla, and cinnamon in a food processor. Pulse a few times, until everything resembles coarse sand. 
Stir in melted honey mixture, coconut flakes, and soaked chia seeds. Spread in an even layer on baking sheets. 
Bake 8 minutes, stir, then continue baking for another 8 minutes, until the granola is browned. Stir in raisins, then allow granola to cool completely before storing.
View this post on Instagram
Artichoke prep!!!
This video isn't super helpful 😆 but I have a highlight on my page showing all the steps!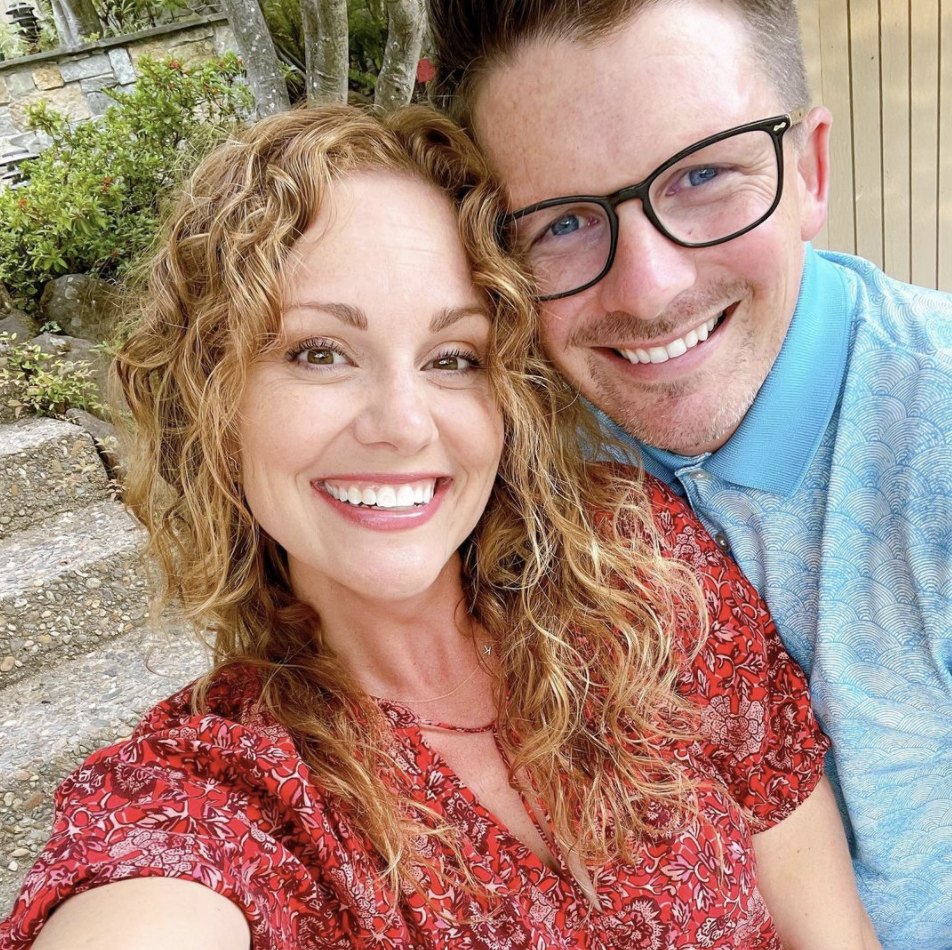 14 years of marriage, and we've battled our way through the entire time with an autoimmune disease diagnosis 2 months after our wedding, and later- child loss.
It's a challenge, but it can also be a gift and strength builder – it's all in the outlook.
Ryan and I went Live on @talkshoplive answering all your questions about marriage, relationships, kids, and living life with chronic illness. Both as the "care taker" and the one who suffers with the disease.
View this post on Instagram
not a boomerang 😆
We spent the last hour answering all of your questions (and then some 😆🔥🔥), about marriage, relationships, children and living life with chronic illness, as well as what I really hope people will take away from reading Food Saved Me.
if you missed us live you can still view it! Click here to watch.
Ps if your kiddos are viewing with you just send them out of the room in the last five minutes! ☺️
View this post on Instagram
my cackle 😆😆😆
Find out what Ryan's 6th love language is from our live last night. 🤣🔥
The stream is available for replay if you missed it!
Danielle's Digest: Week of August 16th