Almond flour is a versatile and popular ingredient in gluten-free and paleo diets. It's made by grinding blanched almonds into a fine powder. It has a sweet, nutty flavor that works well in both sweet and savory dishes. Baking with almond flour was one of the first things that I experimented with when I shifted my diet and I still get questions about using it all the time. So I wanted to create a deep-dive post to give you more information on what it is and how I use it. Plus, I want to share some of my favorite almond flour recipes with you! 
Is almond flour gluten-free? 
Almond flour is a gluten-free alternative to traditional wheat flour. It's nutrient dense and rich in monounsaturated fats (the good ones!) It is also a good source of protein and fiber and gives a moist texture to baked goods. 
Almond flour is versatile — its nutty flavor and delicate texture work beautifully in all kinds of cookies, cakes, and breads. It can also be used as a gluten-free breading or coating for fried or baked foods. You can also use it as a thickening agent in soups, stews, and sauces. 
Allergic to almonds? Finely ground cashew flour, or finely ground raw sunflower seeds can be substituted 1:1 in my recipes. Just beware of sunflower seed's reaction to baking soda, which may make your baked goods turn green! Read more about that wild phenomenon here.
Is ground almond the same as almond flour?
Almond flour is created by grinding blanched almonds. Blanched almonds have their skins removed so the flour they create is finer and paler in color. You can make your own almond flour by grinding blanched almonds in a food processor until you have a fine powder. If you were to leave the skins on the almonds and not grind the almonds as much, you will have a coarse, denser consistency known as almond meal. Almond meal can be used in some cracker recipes and breads, but I don't recommend it for baked goods like cakes as it doesn't have a fine enough texture. Also beware! If you grind the almonds too much, you'll create almond butter instead of flour! 
Personally, I don't make almond flour myself. I find that in order to get a fine enough grind, a grain mill needs to be used because my food processor doesn't quite do the trick. My favorite brand to purchase is Wellbee's and I recommend buying a large bulk bag (like this 5 pounder) to keep the costs more reasonable. 
Strawberry Shortcake
Almond Flour vs All Purpose Flour  
Almond flour is denser than wheat flour, so it cannot be used as a 1:1 replacement for wheat flour in a recipe. It requires different measurements and adjustments to achieve the right texture in baked goods. A good rule of thumb is to use 1/2 to 3/4 cup of almond flour for every 1 cup of wheat flour in a recipe.
But not all recipes are suitable for almond flour substitution. Recipes that rely heavily on gluten, like bread or pizza dough, may not work well with almond flour. But I find it works so well in baked goods!
Almond flour can also be combined with other gluten-free flours, such as coconut flour or arrowroot powder, to create a more balanced texture in baked goods. When it comes to baking with almond flour, I prefer blending it with another flour because it gives you a texture that will more closely mimic a wheat flour product. One of my favorite flours to blend with almond flour is coconut. You'll find a few recipes using a blend of them below. 
A tip: almond flour can brown more quickly than other flour, so keep an eye on your baked goods and adjust the bake time as needed!
Savory & Sweet Almond Flour Crackers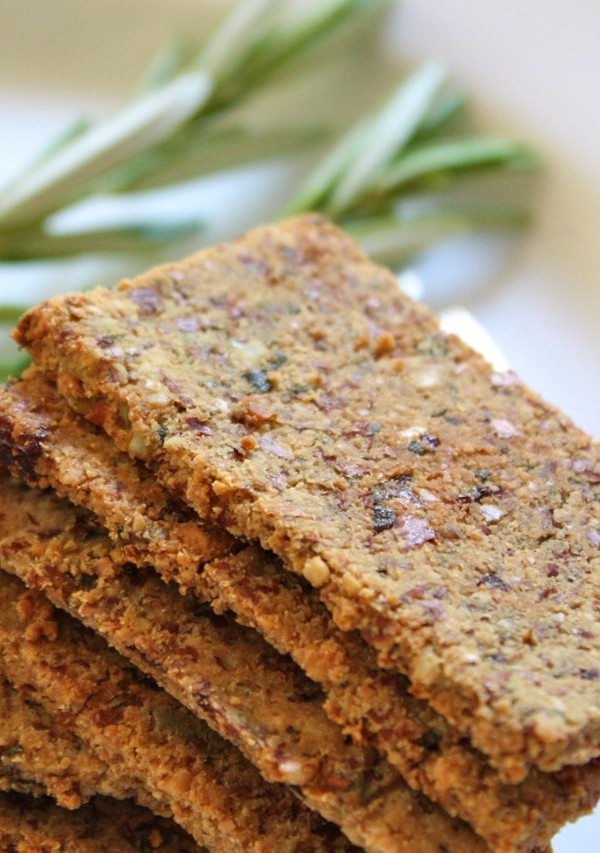 Almond Flour Desserts 
Exploring and experimenting with almond flour has yielded some of my

best dessert recipes!
I find it lends a rich softness to lots of my gluten-free, paleo favorites. I've pulled some for you to try – a luscious German Chocolate Cake, Strawberry Shortcake (the biscuit recipe can be savory too) and an Apple Coffee Cake. I hope you enjoy!
Recipes using Almond Flour
My chicken parm recipe uses almond flour as the coating for the chicken. It keeps the chicken moist while getting nice and crisp in the oven!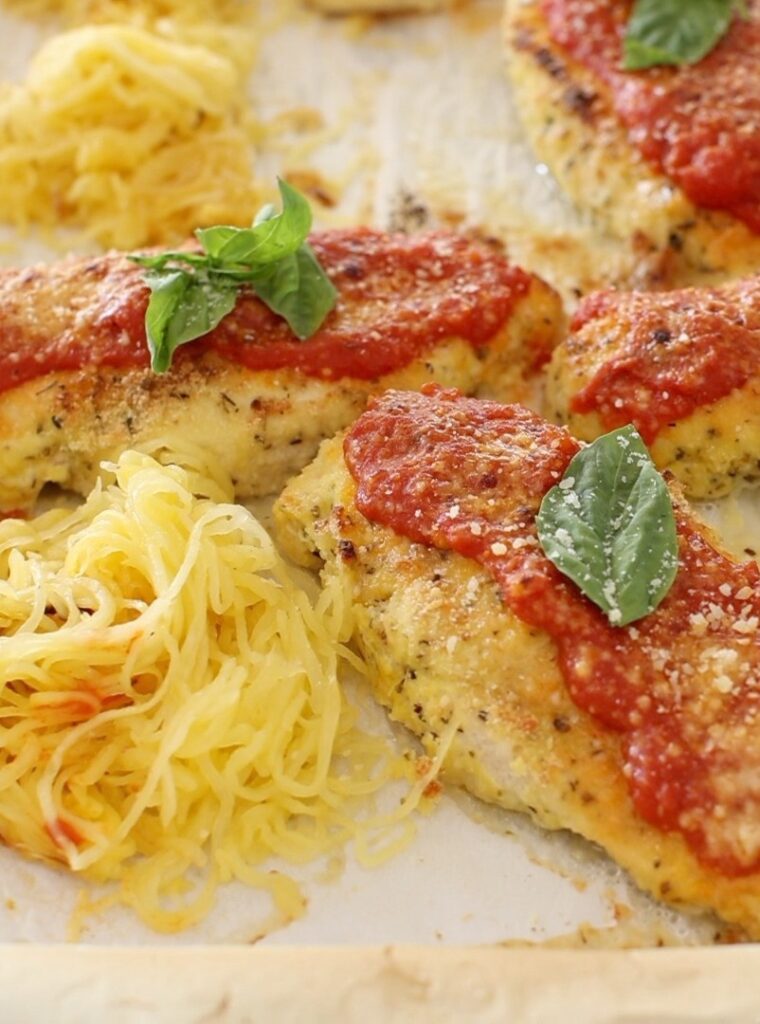 These crackers are so crunchy and have a nutty sweetness from the almond flour.
An update on a classic, this bread can be breakfast or an afternoon treat with tea.
Baking with Almond Flour