This sneak-peak recipe is an exclusive look into my brand-new cookbook, Healthy in a Hurry! This Paleo Jerk Chicken is a simple sheet pan supper that is packed with rich and bold flavors. My newest cookbook has a variety of quick and easy sheet pan and skillet dinners, which have been my personal go-to these past few months. These types of meals are great weekday recipes for when you are short on time but still want a fresh, nutritious, and flavorful meal for you and your family. 
This recipe was inspired by Ryan's love for wings. He is a huge fan of strong spices, especially on wings. When we order out, he usually goes for the traditional buffalo wings or non-traditional flavors like Jamaican Jerk chicken. This recipe uses my Caribbean spice, which is a gluten-free and Whole30 Approved rendition of traditional jerk spice. I pair the wings with my recipe for Burnt Broccoli for a bold and easy meal that requires minimum kitchen clean-up!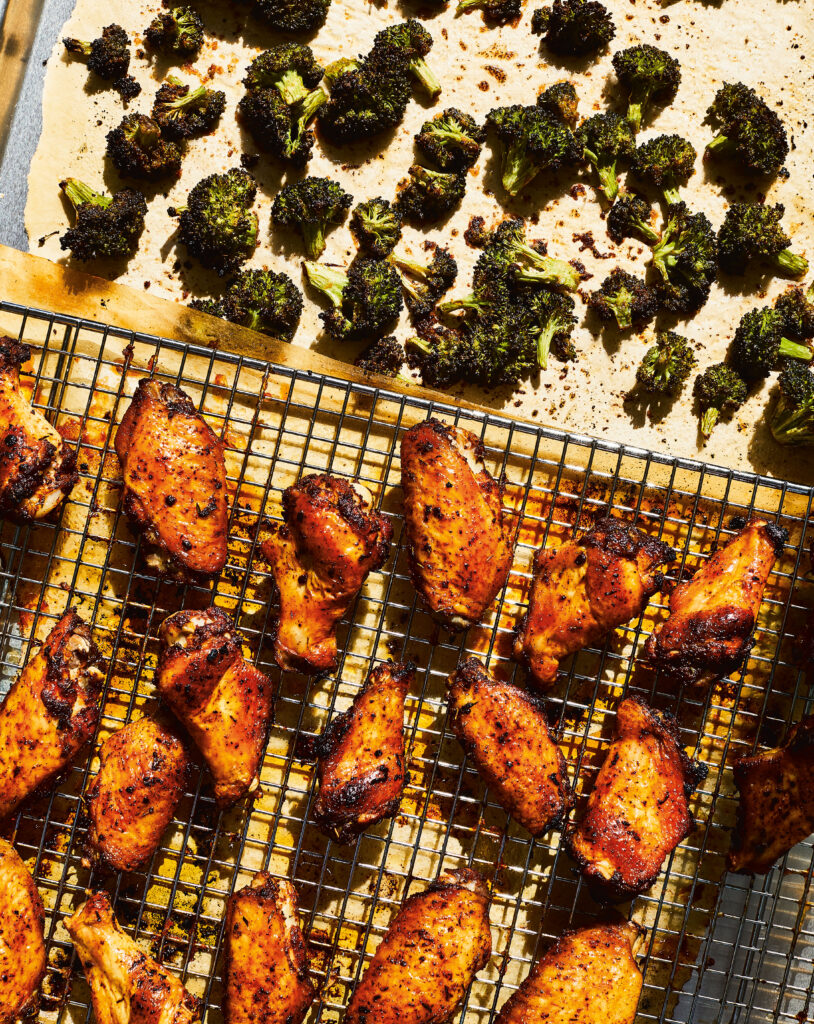 The Spices: 
I use my Caribbean Spice and Burnt Broccoli seasoning in this Paleo Jerk Chicken recipe, which you can now officially buy pre-made as part of my seasoning blends! If you prefer to make it on your own, I have both recipes in Healthy in a Hurry. The convenience of having these spices ready-made has been a game changer for me and I'm excited to offer these Whole30 Approved blends to you all! Looking for more Whole30-compliant recipes to easily take you through 30 days?
You may be wondering why I have paired two strong spices together, but trust me on this one. The blend of light to medium heat from the Caribbean seasoning mixed with the mild cinnamon-infused burnt broccoli creates an appetizing wholesome dish. If you are not a fan of spicy food, you can cut the heat of the dish by making some of my Herb Ranch Dressing from page 247  in my cookbook Meals Made Simple for dipping the wings. You can also make the Caribbean spice on your own and omit the Cayenne pepper for a flavor that still delivers a punch but without the heat!
Sheet Pan: 
I absolutely love the convenience of sheet pan dinners, especially now that my kids are back in school and have all sorts of activities going on. For this recipe, I put the chicken and broccoli all on one sheet pan. I place the chicken on a wire rack so the air moves through and around them in the oven. This helps them get crispy and keeps everything in one pan, AKA less cleanup! The broccoli is a must have, which if you have never experienced burnt/crispy broccoli, prepare to become addicted! Just be sure not to overcrowd the broccoli and chicken on the sheet pan in order to allow enough space for everything to cook to crisp perfection!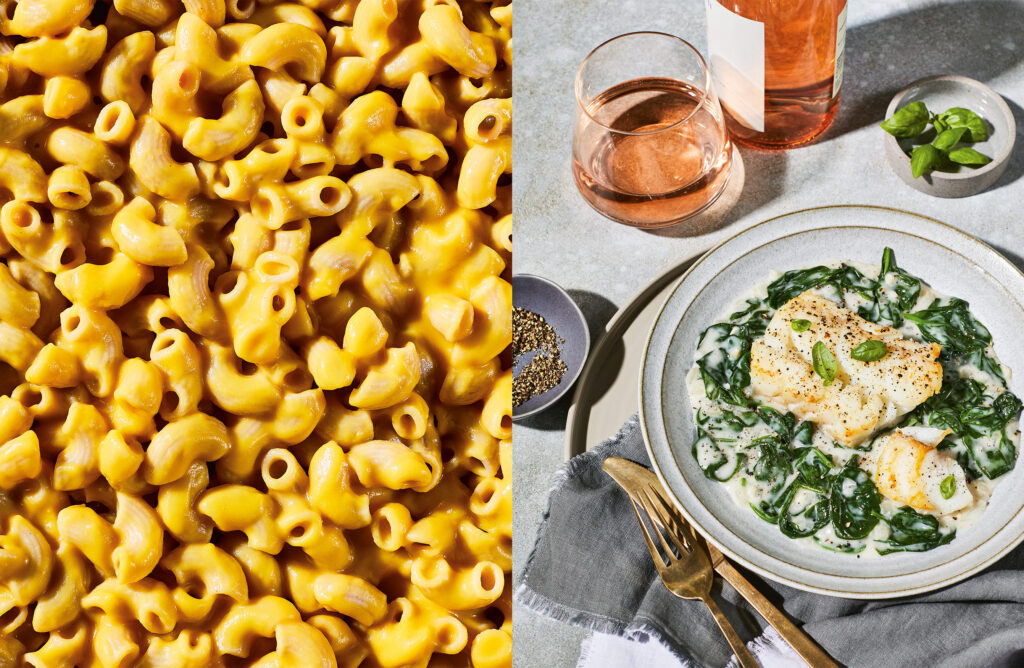 I hope you love this recipe as we do! If you are looking for more sheet pan and skillet dinners, below are some of my favorites! 
Shop this Recipe! 
Print
Paleo Jerk Chicken
Author:
Prep Time:

8 mins

Cook Time:

26 mins

Total Time:

34 minutes

Yield:

4

-

6

servings

1

x
Category:

Dinner

Cuisine:

Jamaican
Instructions
Position one rack in the top slot and one rack in the middle slot of the oven and preheat the oven to 425°F. Line a large sheet pan with parchment paper or a silicone baking mat.
Pile the broccoli florets on half of the prepared pan. Drizzle with the oil and lemon juice, sprinkle with the broccoli seasoning, and toss the broccoli to coat. Spread the florets in a single layer on half of the pan and drop the ghee onto the center of the broccoli.
Set an oven-safe wire rack on the other half of the sheet pan. In a large bowl, toss the chicken wings with the Caribbean seasoning until evenly coated. Arrange the wings in a single layer on the wire rack.
Roast on the middle rack of the oven for 8 minutes. Toss the broccoli to coat it in the now-melted ghee and flip the chicken wings. Return the pan to the middle rack and roast for 16 to 18 minutes longer, until the chicken and broccoli are browned, crispy, and tender.
Turn the oven to broil. Move the sheet pan to the top oven rack and broil for 1 minute. Flip the broccoli and wings and broil for 1 to 2 minutes more, until the chicken skin is crispy and the broccoli is charred.
Serve immediately.
Keywords: Danielle walker, paleo, gluten free, spicy, Caribbean, against all grain, Whole30
Paleo Jerk Chicken