Valentine's Day is next week, so I wanted to share another festive and easy chocolatey dessert for you to enjoy with your loved ones! This recipe for Paleo Fudge Jar Cakes are individualized desserts that can be made either in an Instant Pot or the oven! I love the idea of mug cakes because individual desserts are one of the cutest things ever, plus the kids' love the feeling of having their very own. The cakes are rich in chocolate flavor with a super fudgy center, making them the ideal decadent dessert to share with your loved ones on special occasions.
This recipe for Paleo Fudge Jar Cakes is a delicious gluten-free dessert made with almond and coconut flour. Free of refined sugars, this cake is sweetened with coconut and maple sugar. For the finishing touch, it has a rich fudge drizzle (optional but highly recommended!) for an extra chocolatey boost.
How to serve:
You won't go wrong enjoying these cakes by themselves, but if you are looking to go all out I suggest serving it alongside some dairy-free ice cream! My dairy-free Mint Chocolate Chip Ice Cream from page 282 in my cookbook Against All Grain is a delicious and refreshing option to pair with the rich chocolate fudge flavor. My Dairy-Free Coffee Ice Cream or my Vanilla Ice Cream from the blog are also fantastic options. You can always keep it simple and serve some fresh berries on top with a dollop of coconut whipped cream!
Cooking Options:
You can make these paleo fudge jar cakes two different ways. I love the simplicity and ease of making them in the Instant Pot, but you can also make them the classic way and bake them in the oven. If you plan to make it in the Instant Pot, they cook on manual setting for 12 minutes and baking them in the oven will take about 20 minutes. All in all, after the Instant Pot comes to pressure and releases pressure, they do take about the same amount of time. Personally, I just love how the Instant Pot gives you the most consistent texture.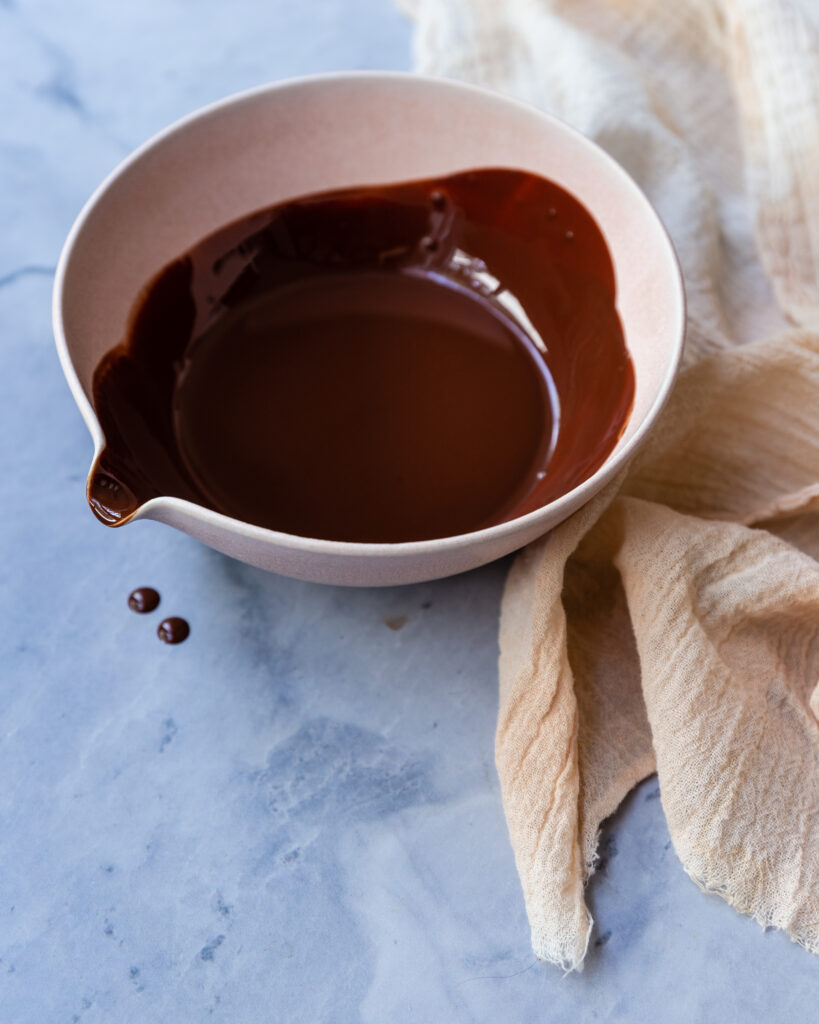 More Chocolate Valentine's Day Recipes:
If you haven't checked it out yet, I have a full chapter dedicated in my cookbook Celebrations to Valentine's Day, to include date night recipes and festive treats for the kids!
If you are looking for more chocolate recipes, I have a variety throughout my books and blog. I am definitely a chocolate lover at heart, so there is nothing better for me than chocolate sweets on Valentine's Day. Some of my favorites are below!
From my books:
Chocolate Hazelnut Spread from page 307 in Eat What You Love
Christmas Fudge page 312 in Celebrations
Fudgy Brownies page 282 in Meals Made Simple
Ganache Tart with Toasted Hazelnuts from page 284 in Against all Grain
 From the blog:
Paleo Chocolate Sprinkle Doughnuts,
Gluten-Free Chocolate German Cake,
Double Chocolate Thin Mint Ice Cream,
Chocolate Cupcake with Strawberry Frosting!
📷: Ashley Lima
I hope you enjoy this recipe and have a very Happy Valentine's Day! 💖
Shop this Recipe!
Print
Paleo Fudge Jar Cakes
Author:
Prep Time:

10 mins

Cook Time:

6 mins

Total Time:

16 minutes

Yield:

4

servings

1

x
Category:

Dessert

Cuisine:

American
Instructions
In a heatproof bowl, combine the chocolate and coconut oil. Bring a small saucepan of water to a boil, and set the bowl on top, ensuring that it does not touch the water, but hovers just above it. Stir frequently until it has mostly melted. Remove from the heat and continue stirring until fully melted and smooth. Alternatively, heat the bowl in the microwave in 30 second increments, stirring in between until fully melted. Set the mixture aside and let it cool for 10 minutes.
In a large bowl, whisk together the eggs, vanilla extract, coconut sugar, maple sugar, almond flour, coconut flour, arrowroot powder, and salt. Then whisk in the cooled, melted chocolate mixture. Divide the batter among four 6-ounce jars. Gently top each jar with a piece of foil; do not seal it, just lay it over the top to prevent condensation.
To the pot of an electric pressure cooker add 2 cups of water and arrange the wire steaming rack over top. Place the jars on the rack and secure the lid on the machine. Set the valve to seal. Set the machine to high pressure for 14 minutes. Do a manual, quick release of the pressure by canceling the machine and turning the valve to vent. Check the cakes. If they are done on top, cracked, and have risen, carefully remove the jars from the pot and remove the foil from the tops. If they need more time (this depends on the model), return the lid and cook on high pressure another 3 to 5 minutes.
To make the fudge drizzle, heat the chocolate and coconut oil in the same bowl until smooth. Then, poke a hole in the top of each of the jar cakes and drizzle a tablespoon of chocolate sauce into the center. Serve warm.
To bake: Preheat oven to 350F. Lightly grease 4 oven-proof ramekins with coconut oil. Bake, uncovered, for 20 to 22 minutes, until a toothpick comes out mostly clean in the center.
Notes
Make it ahead: cakes will keep in the fridge for 10 days. Reheat in a warm oven for 15 minutes.
Keywords: Danielle Walker, dessert, paleo, chocolate, quick, fudge, gluten free, grain free, against all grain, kid friendly
Paleo Fudge Jar Cakes