View this post on Instagram
Eat, sleep, headband, repeat.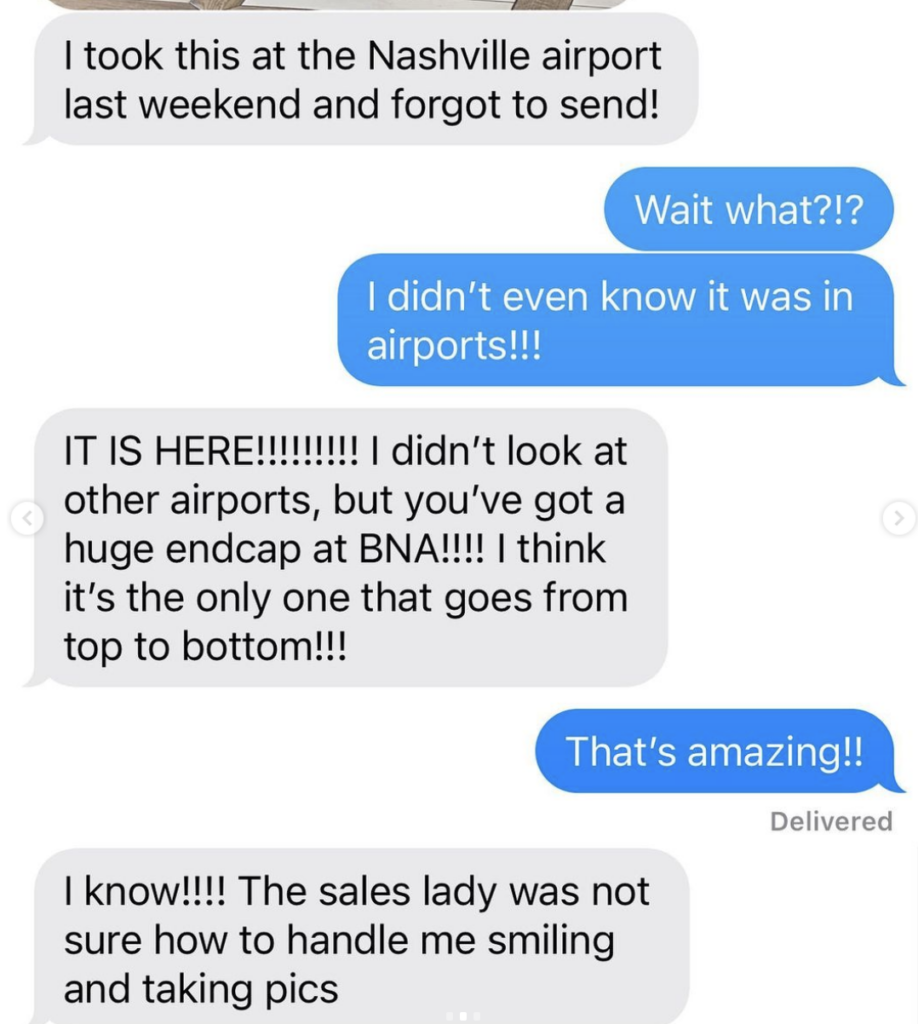 When @officialangiesmith texts you a picture from the airport!!! 🤯🤯🤯
Food Saved Me is in airports if you need a read for your next flight!
@flynashville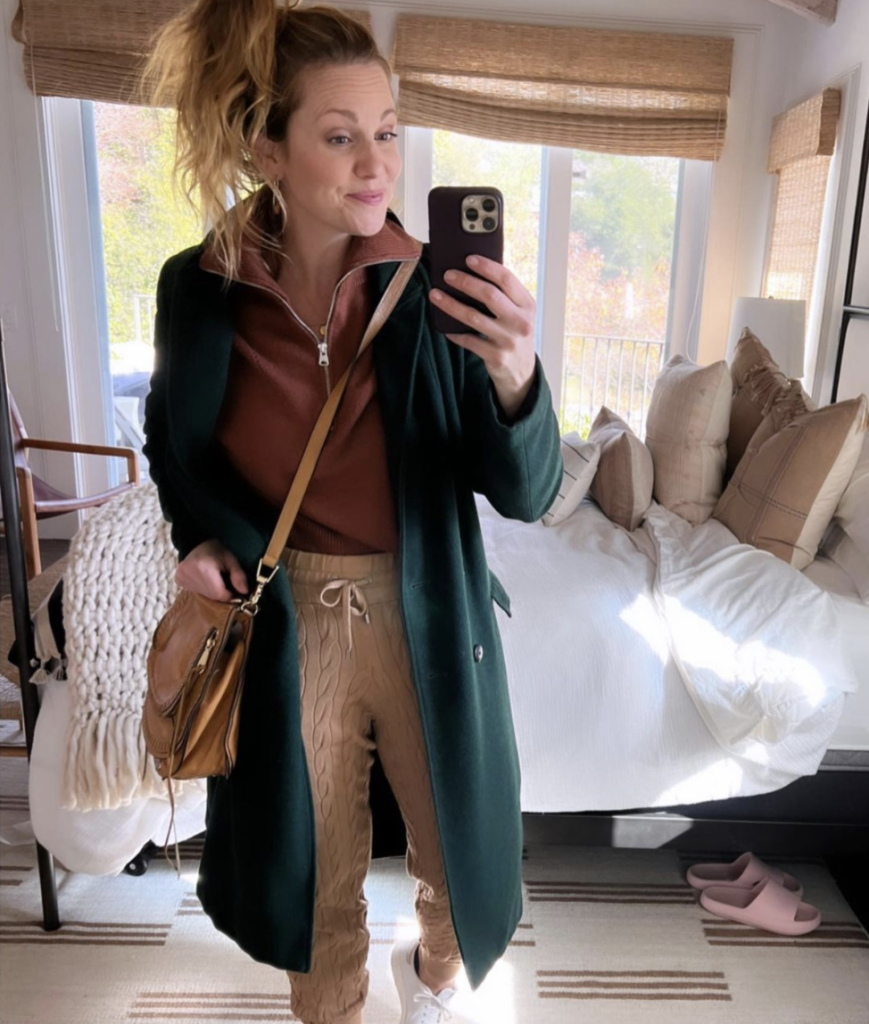 So I have indoor sweats. And I have outdoor sweats. Both soft pants. This is 2022.
View this post on Instagram
Coconut Milk Whipped Cream. Perfect every time in the isi.
I'm not sure why, but I used to be able to make dairy-free whipped cream with hand beaters every time and have no problem. Over the last few years, every can I try turns out gritty. So I switched to this and it NEVER fails.
Grab a can of full-fat coconut milk. The kind with guar gum does hold up a little better, but Simple will work too. Run it under hot water to melt the thick fat. Then shake it up or pour into a bowl and whisk to incorporate the cream. Add a tablespoon or 2 of maple syrup and a dash of vanilla. Add it to your whipped cream maker. Put the N20 charger in. Shake a few times. Refrigerate overnight! Lasts for a week.
Background music in honor of 90s Fridays yesterday 😆🍑🥛my stories from yesterday give you some insight on 90's Danielle.
View this post on Instagram
There were stage stairs. And a fake break up phone call, and the slamming of a phone. And an off the shoulder sweatshirt and for sure a side pony.
I've asked my dad for these videos and will happily embarrass myself and post them in the name of the 90's if he can find them.
What was your fave dramatic ballad?
View this post on Instagram
Kezia at the end though 😂
We watched Encanto again all with subtitles – there's so much depth to the songs that you miss with how quick they are, or when they're all in Spanish (if you're not fluent like us)! I cried when we first watched this scene, but BAWLED when I read the lyrics. 😅
Also did you know there's hidden Mickey's ºoº in a few scenes and other Disney Easter eggs throughout the movie?! And have you looked closely at all of their clothes and the illustrations on them? Just saying, if your kids (ahem you…) want to keep watching Encanto dozens of times like we have, there's lots to keep you interested each new time. 😂😅
View this post on Instagram
Yes! ‼️Your bone broth should resemble Flubber from the 90's Robin Williams movie!
Made a fresh batch of this liquid gold over the weekend!
Do you sip bone broth or prefer to consume it in soups and stews?
Either way, it's a balm for your gut lining, and good for SO many things! Immunity, AI diseases, inflammation, IBD, hair, skin, nails.
💫Also when you make it in the Instant Pot rather than a long simmer stovetop or in a slow cooker, it has less histamine. Says my Dr. So it's true. ☺️
I love to roast my bones before throwing them in for a deeper, rich flavor. Not necessary, but changes the color and flavor completely! Tip: use just enough water to barely cover the bones.
➡️Full recipe on DanielleWalker.com. Just search Bone Broth!
View this post on Instagram
Happy February 1st! Kezia and made some grain-free Strawberry Cupcakes to celebrate Valentine's Day! We used the whipped cream from my last reel!
What's your favorite Valentine's Day treat?
🍓 🍓 🍓
Find the full recipe on my blog DanielleWalker.com and stay tuned for a full-length step by step of this video coming soon!
View this post on Instagram
My love runs deep 😆
When you find a batch of dairy free queso in the freezer. 😍
It may look gritty, but a little heat and some whisking and it will come right back together!
What's your favorite thing to dip or drizzle this on?
Search Daniellewalker.com for "paleo nacho sauce"
😍😍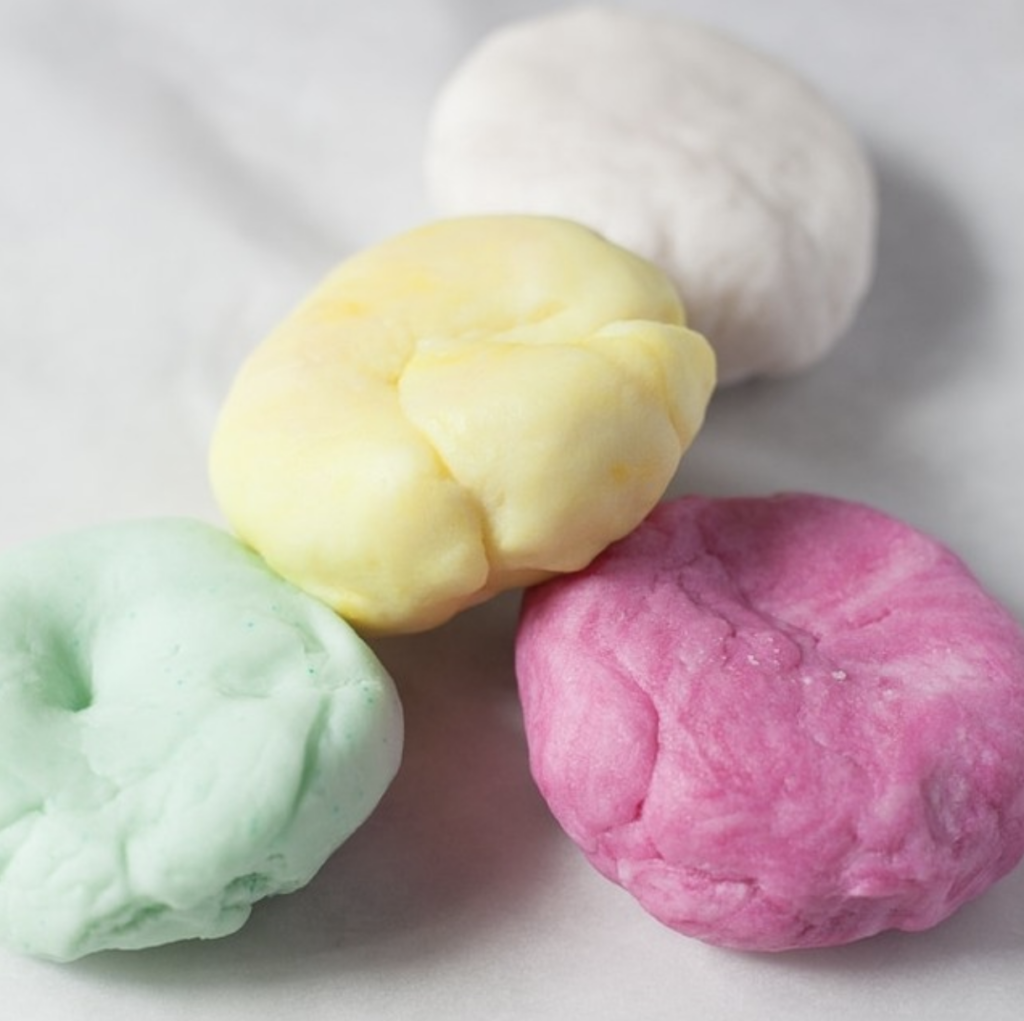 "My kiddos and I just made this recipe. It worked perfectly and is safe for my Celiac kiddo. She's so thrilled! So much joy on a 2 year olds face. Thank you!!" – Erin S.
If you're looking for a classroom-friendly treat for Valentine's Day or a fun craft to do during these snow days, look no further than my recipe for natural gluten free play dough! This fun activity is always a hit with my kids and is a safe alternative for households with allergies.
Bookmark, share & enjoy 💫
View this post on Instagram
You won't see me learning any trending reels or TickTock dances, but I most definitely will dance with my instant pot to 90s music!
Especially if it means bringing you tips and tricks in a fun way. 🤣
Did you know both of these? My life was forever changed when I figured them out a few years ago after using the Instant Pot for a couple of years. 🤯😆🤣
See my blog post for my top 10 IP hacks! DanielleWalker.com
Danielle's Digest: Week of January 31st