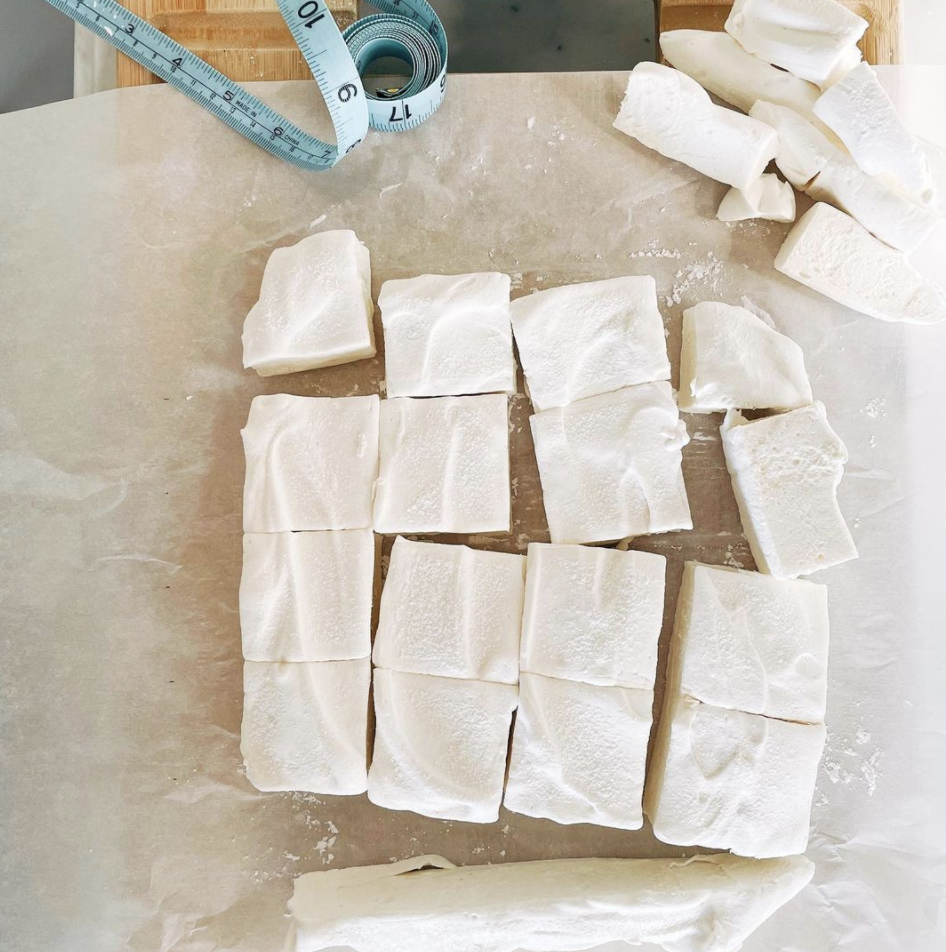 The only thing better than perfectly cut, cloud-like homemade marshmallows….
Is eating the imperfect edge scraps while you work 🥰
Recipe is in my celebrations cookbook! And see a tutorial on my IGTv as well as my reels!
Sprouted Caramel Coconut Popcorn!
This is my go-to treat to send for school Halloween parties. All the kids in the class love it, and I use sprouted organic popcorn and better-for-you sweeteners so my kids can enjoy it with everyone but not have the stomach aches (or off the wall energy 😅).
🍿🍿🍿
12 cups unsalted freshly popped popcorn
1/2 cup chopped pecans
1/2 cup coconut flakes
1 cup blonde coconut sugar
1 stick unsalted butter
1/4 cup maple syrup
1/2 teaspoon salt
1/2 teaspoon baking soda
1/8 teaspoon cream of tartar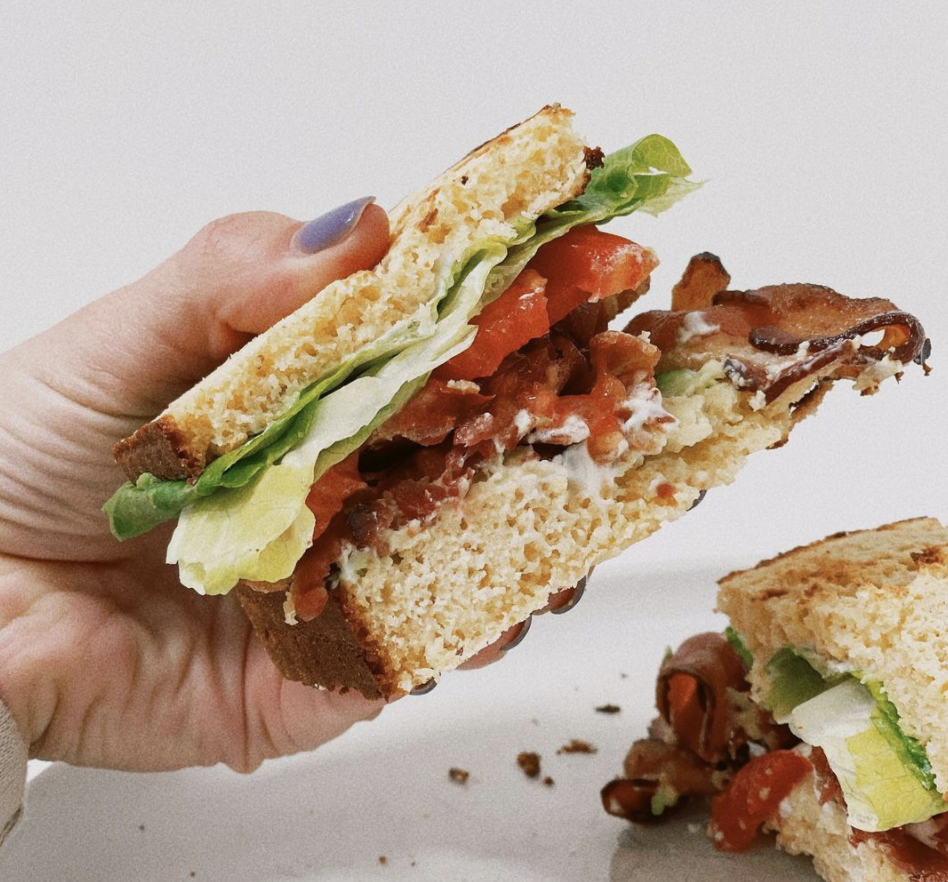 sometimes you just need a BLTA.
• 🍞 – Eat What You Love cookbook pg48
• 🥓 – Applegate
• Mayo – Primal Kitchen
• 🥬 – romaine
• 🍅 – my garden
• 🥑 – always CA Avocados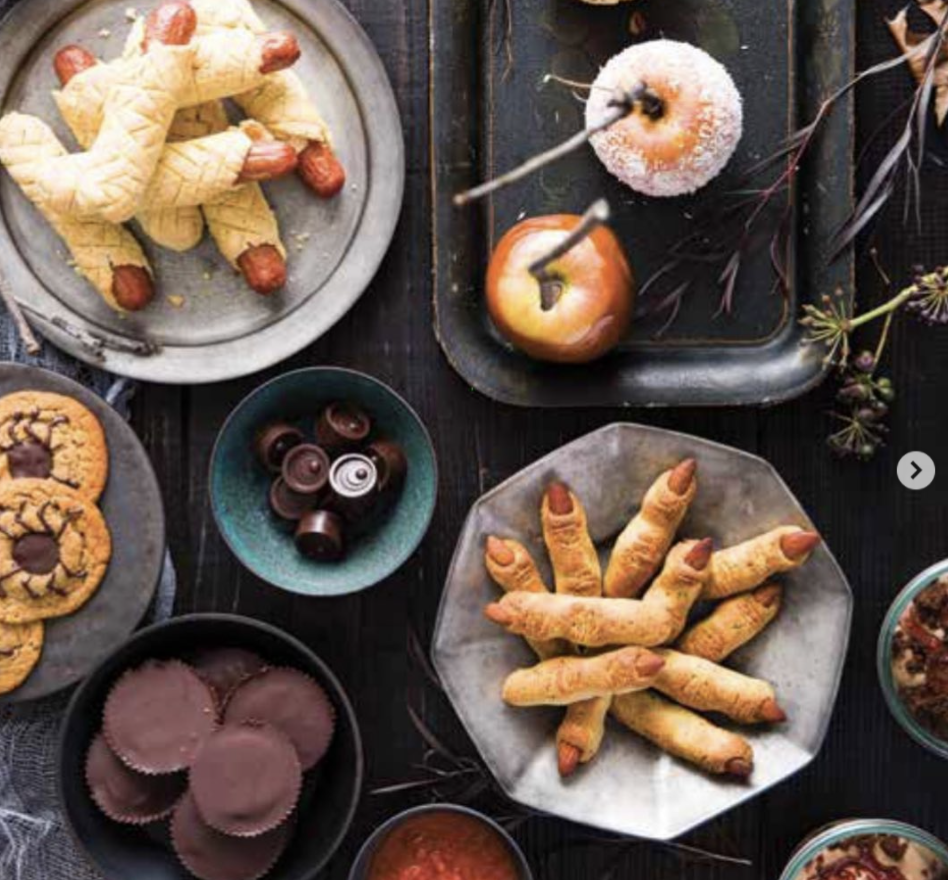 salty or sweet?
I'm sweet. Every time. These Halloween treats were SO fun to create for my Celebrations cookbook!
🎃👻🕷
What's your favorite recipe? Ours is the sunbutter cups and the Rolos-remake! The spider cookies are always a hit too – and all 3 of those are nut-free!
View this post on Instagram
I freeze them raw on a baking sheet and then pack them in a stasher bag so I can pull out just what I need. See my last IGtV for this super quick Instant Pot Spaghetti and Meatballs!
🍝🍝🍝
3 large eggs
3 pounds ground beef
3 tablespoons coconut flour
2 tablespoons nutritional yeast (or 1/4 cup Parmesan Cheese)
3 teaspoons Italian seasoning
2 ½ teaspoons coconut aminos
1 ½ teaspoon oregano
1 ½ teaspoon sea salt
1 ½ teaspoons fish sauce
1 teaspoon garlic powder
View this post on Instagram
Easily customize your Samsung Frame Tv with Etsy artwork! Thanks to my sis for teaching this me today after we've had this thing for 2 years 🤣💀☠️
Ps yes I already bought my Christmas prints and will be swapping these Nov 1. My kids think I'm the coolest today though for the skeletons
View this post on Instagram
I'm really not on TikTok. But when I am, it's for quality content like this 😂.
Also. I chose this song bc it was titled "Cooking Show." Because if a network ever gives me a show, this is the type of quality content I can deliver 😜😂😅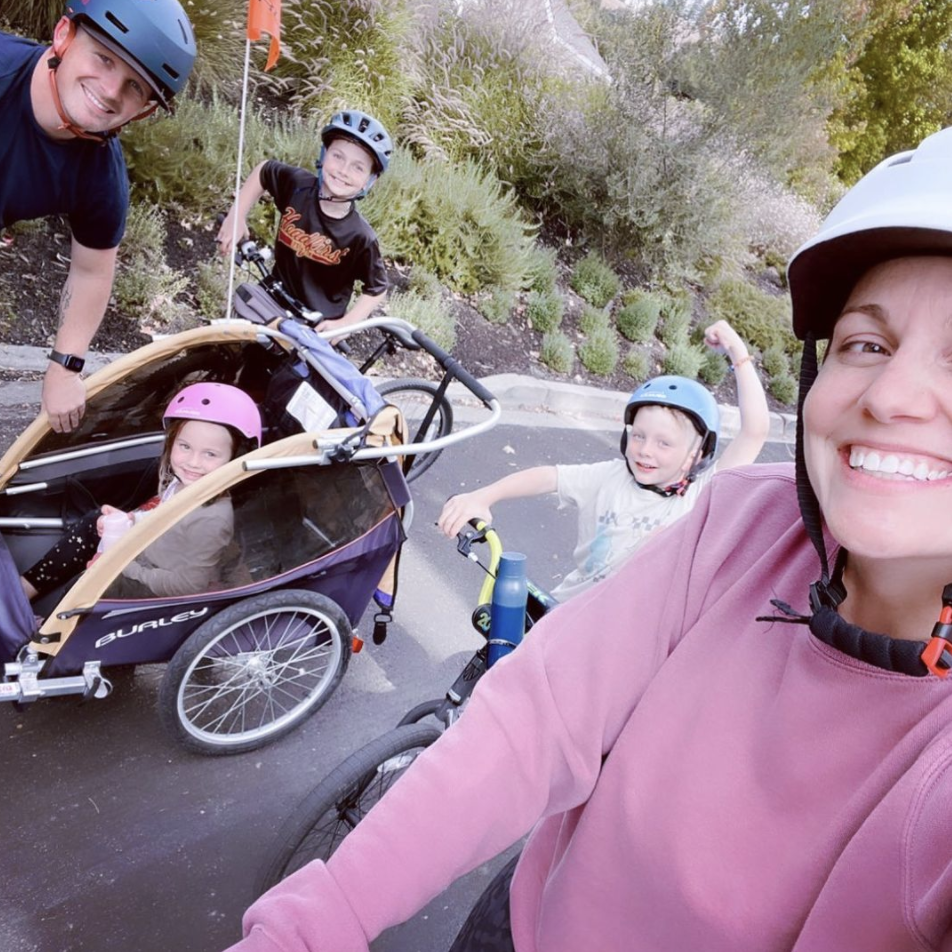 🚲
👧🏻🐶🥰
I just published my favorite garden haul restaurant-style salsa on the blog for any tomatoes you have laying around! Click here for the recipe
✨NEW✨
This Pumpkin Spice Sheet Cake with Cream Cheese Icing is the obsession of my household (and neighbors) lately.
It took about 4 test runs (and 4 more for the nut-free version that is coming Thurs!), so we've eaten A LOT of pumpkin cake lately and have been handing it out like hotcakes to anyone who will take it! 😆
🎃🎃🎃
The almond flour version is first up on the blog, and it's dense, rich crumb reminds me a tiny bit of cold day-after Thanksgiving Pumpkin Pie.
It's spiced with cinnamon, nutmeg, ginger, cloves, and cardamom, and is topped with a delicate honey sweetened cream cheese frosting (dairy-free or regular!).
Tap here for the recipe!
View this post on Instagram
What do you do for holiday school party treats for your kiddos?
🎃🦃🎄
Our school almost always decorates sugar cookies, so I keep individually wrapped balls of gluten-free and nut-free dough in my freezer at all times so I can send a safe cookie for my kids to partake in the fun.
I normally don't sweat the decorations and just let them use whatever their classmates are using (frosting, sprinkles), but we are not celiac so keep that in mind and send a little container of frosting and sprinkles if you are! I have a few frosting recipes in Celebrations and homemade sprinkles recipe, or we love India Tree dye-free sprinkles and Mrs Jones frosting for store bought!
Search "Cut Out Cookies" on Daniellewalker.com for the free recipe!
Date with this dude 🥰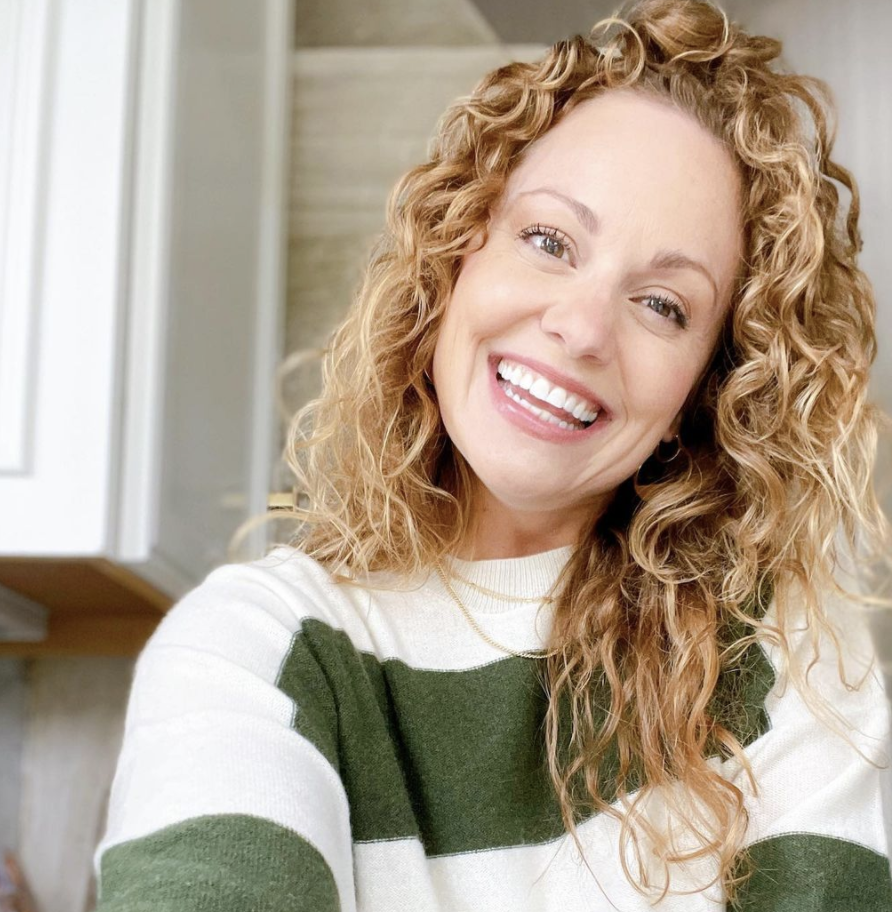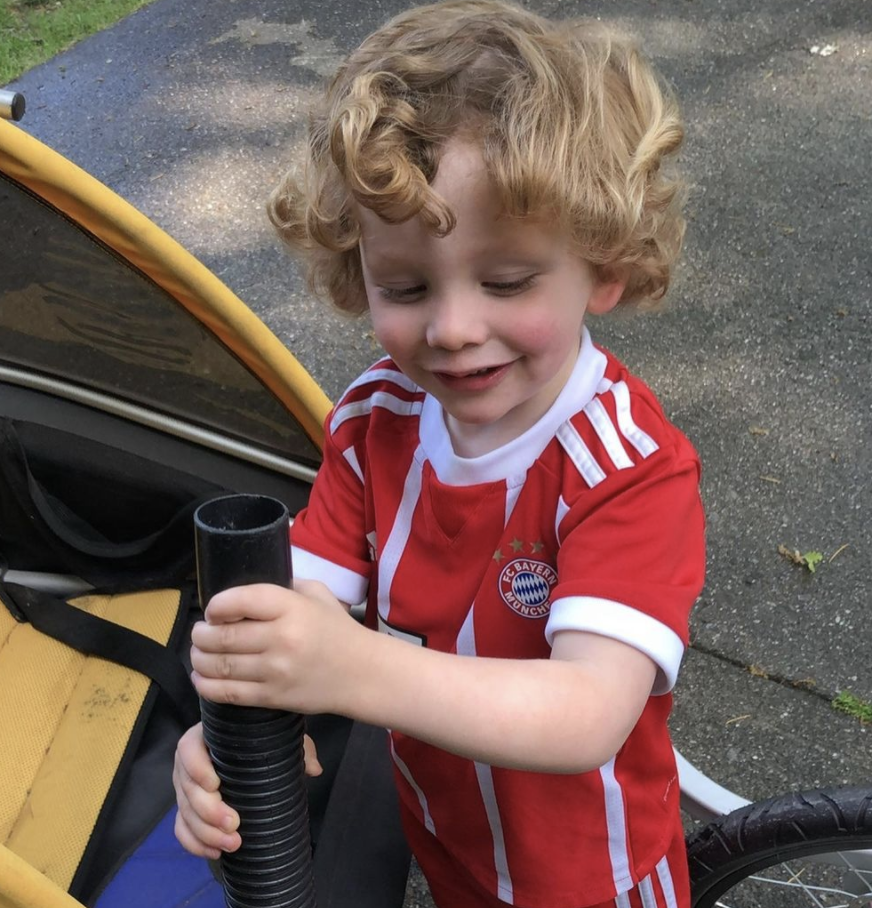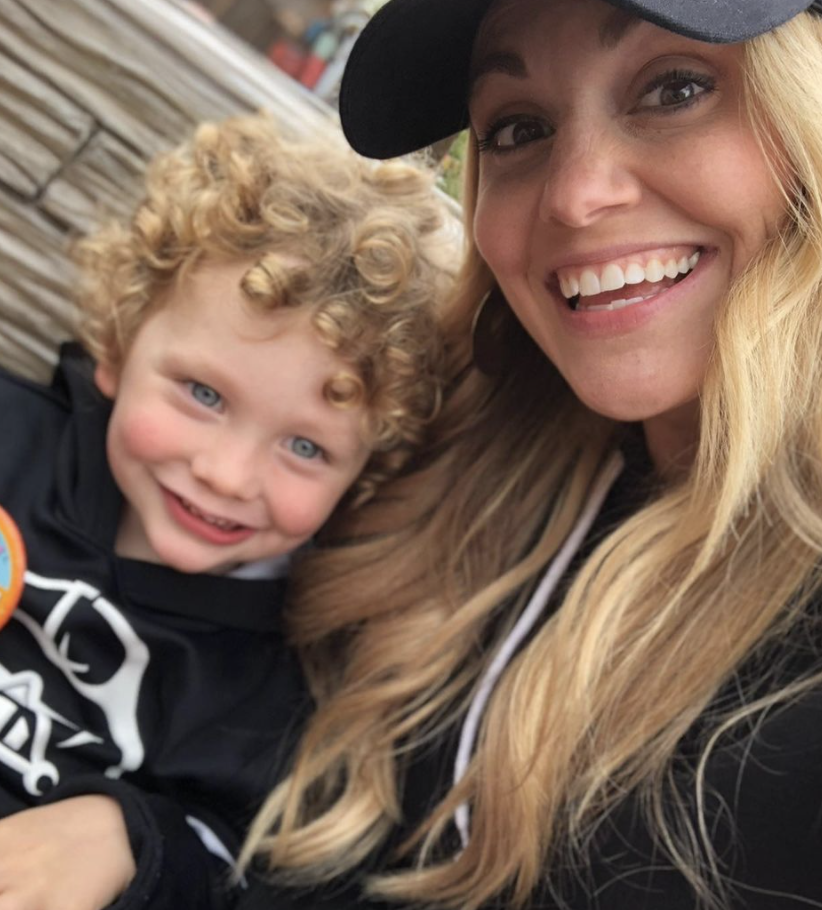 thank you for all of the kind hair messages yesterday! ☺️ I call it my Jessie Spano hair. But someone said Mariah in the 90's and l'll take that 😂
For everyone asking about the curls, I have a reel saved on it. Funny enough, my hair has always been wavy (my mom's hair is curly), but when I lost 75% of it during my last flare up, all the new growth came back in super curly!
Easton is the only one with curls in our family (if you've followed me since he was little do you remember his super curly mop!? Swipe left. And the last one where he vacuumed his curls 🤣🤣), so I purposefully wore it curly for our date. He's the middle, and a deep feeler and his hair makes him feel different sometimes, so I've been trying to show him that different is great!
Danielle's Digest: Week of October 18