View this post on Instagram
This is on repeat request right now at our house! This dairy-free tomato soup is so creamy and packed with fresh basil, but I usually put an extra scoop of df pesto on top for an extra herby burst!
🍅🍅🍅
See the reel before this for our grilled cheese we dipped in this soup!
3 pounds mixed tomatoes (such as heirloom and Roma), quartered
5 tablespoons extra-virgin olive oil
Fine sea salt and freshly ground black pepper
4 cloves garlic, chopped
1 shallot, coarsely chopped
3 cups Chicken Bone Broth
1⁄4 cup tomato paste
1⁄2 cup packed fresh basil leaves 1 teaspoon fresh thyme leaves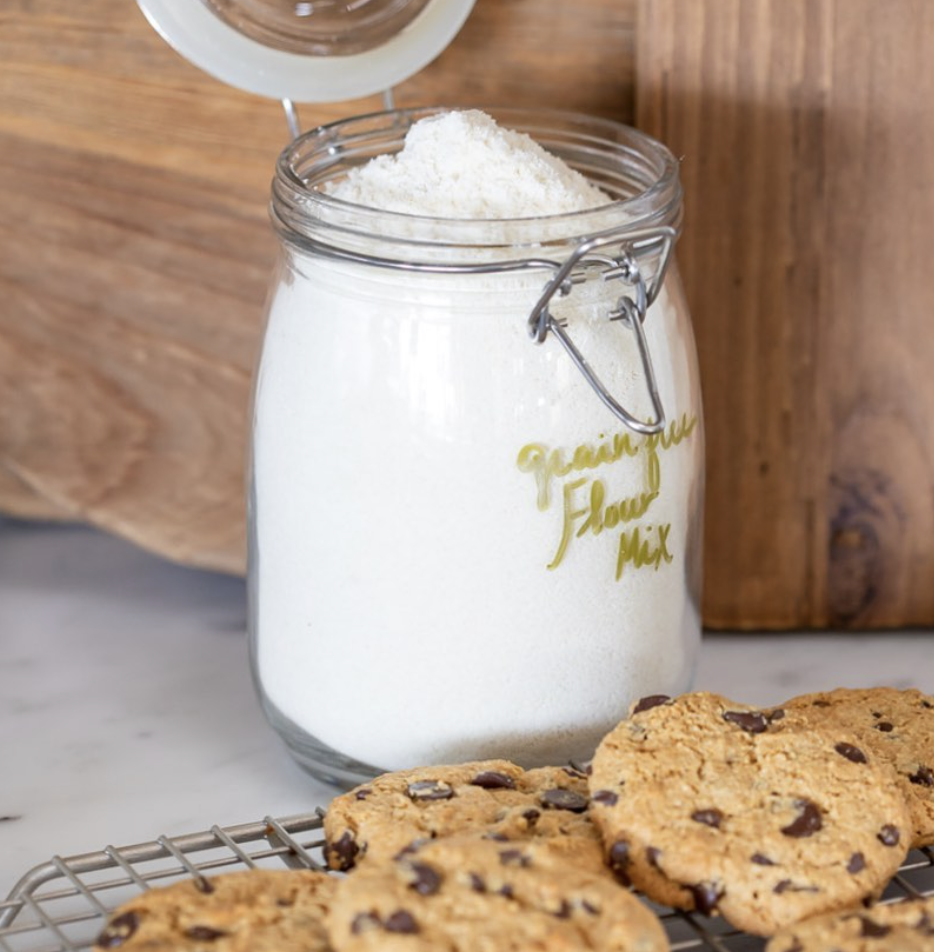 Grain-free Flour Blend!
Did you miss the preorder bonus recipes? You're in luck! This gf flour mix, along with a handful of other exclusive recipes are available now to anyone with a copy of Food Saved Me!
It's been my go-to lately. I've subbed it in my Real Deal Chocolate Chip Cookies and Apple Spice Muffins. I used it as a crumb topping too for those muffins and loved it. Plus you'll receive the pancakes and waffles recipes in the pdf when you put your receipt number in, along with a couple of super easy dinner recipes! I'm working on testing it with a few other favorites too like my Pumpkin Muffins.
Tap here to grab it!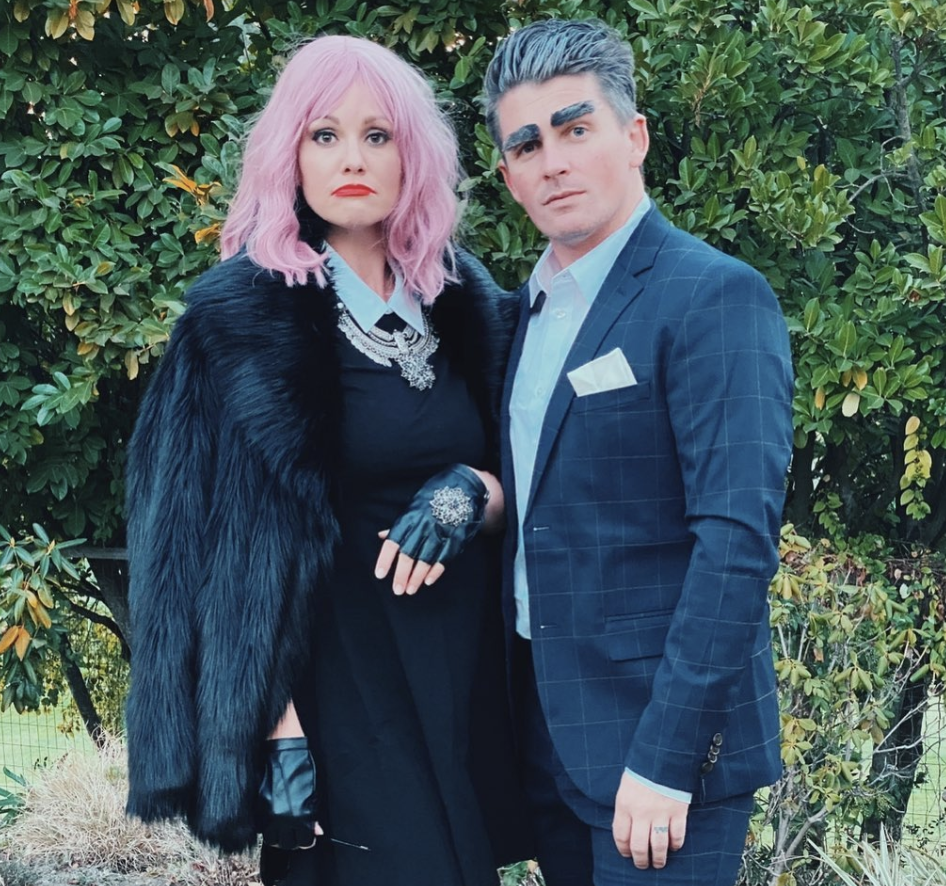 3 weeks til Halloween and we need another famous couples costume to beat Johnny and Moira! Who should we be this year?!
story time. Because I'm restyling my shelves for my fall decor. ☺️🍁🍂
And because it's almost pregnancy and infant loss awareness day.
I was given this little statue by one of you beautiful souls when I was on tour for Meals Made Simple in 2014. It was just a couple of months after Aila died and when I opened it in my hotel room, my heart shattered. If I'm honest, it felt like a cruel gift at the time. Even though so kindly intentioned.
A mother snuggling her baby. The way that top hand protectively cradled the head.
Those were things I no longer could do it and it broke my heart.
I put it, in its box, up in the closet for years; and it got packed away in a box when we moved a couple of years ago.
I found it recently and it finally felt right to have it out.
Instead of a painful depiction of what I'm unable to do, I see this mama's actions as what I've always done since she was born.
Protected. Adored. Loved. Cherished. Honored.
I love seeing it now as a daily reminder of our sweet girl. And a promise for what is to come.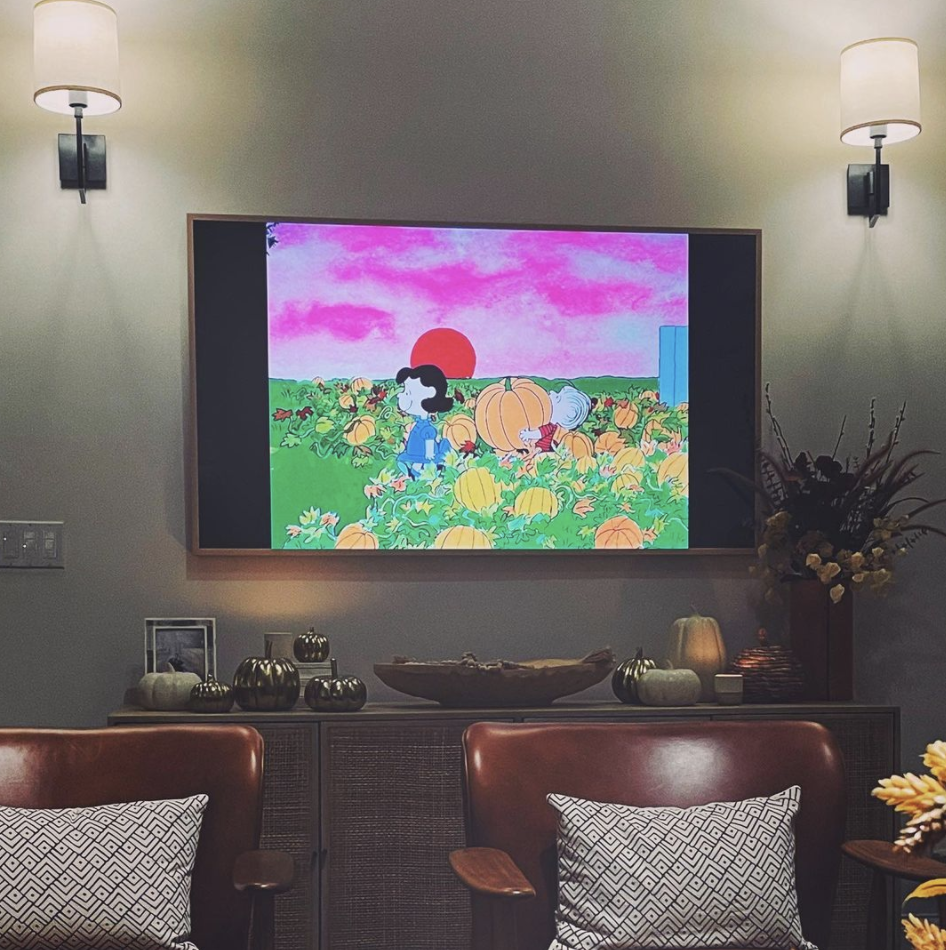 plans for the rest of the day include snuggling and watching Halloween movies. 🎃🎃🎃
Have you seen my Halloween Tv episodes and movies roundup for kids?! I give you age ratings for each, plus where to stream them!
🎃👻💀🦇
Any good or new ones we're missing?
You did this!! Your orders and reviews on Amazon got the book on the very front table at all of the Amazon Books stores AND it's face-out (rather than the spine)!
50 million Americans have an autoimmune disease. And that's only the people with a diagnosis! Someone walking by that has never heard how healing food can be, that it can taste amazing, and that someone else understands and knows their pain and suffering may pick this up now by chance.
And maybe one of your stories on the front pages could help change their life.
Thanks Dad for sending this from Denver 🥰
Ps it's still super marked down on Amazon online and also now has a 3 for 2 deal with Meals Made Simple!!
View this post on Instagram
EASY Dinner!
"Such a quick and easy recipe! This is now my go-to when I don't feel like cooking." – Nicole
You all have made this the most popular recipe on my blog over the last few months, and have liked and shared the original reel thousands of times over! So, I wanted to give you a full-length version to talk through some tips and tricks, what types of grain-free and gluten-free pastas to use, and protein options!
Click here for the full recipe
Danielle's Digest: Week of October 11th