View this post on Instagram
Donuts and Pumpkin Soup were out pre-trick-or-treating meal growing up! They were usually powdered sugar, but we've taken to having these gluten free and nut free Chocolate Sprinkle Donuts for our Halloween after dinner treat.
This recipe from my Eat What You Love cookbook has become a huge reader-favorite, and I'm sharing it with you today on the blog along with a step by step video tutorial with a special cute little Sous chef. Click here for recipe
#AD NEW recipe alert!
Apple season is in full swing! I couldn't think of a better way to celebrate fall than with these warm and delicious Caramel Apple Pie Bars with Cinnamon Apple Crunch Topping. Excited to create these Bare Bites in partnership with @baresnacks!
We've always been big fans of BARE® Apple Chips over here, and I've recently become an even bigger fan. We all know that apples are traditionally signs of appreciation for teachers – and @baresnacks is using that opportunity to show some incredible teachers how appreciated they truly are by everyone around them.
Over the past 18+ months, the teachers in my family's life have been working incredibly hard not only for my children – but for each and every one of their students. Through the ups and downs of the past few school years, they've continued to make sure their students get everything they need – through incredible selflessness, dedication and resiliency.
Now, it's time for us to take care of them. So, head over to @baresnacks, to learn more about how to nominate a deserving teacher to win a special thank you "apple" basket full of items to help these educators take care of and pamper themselves. Teachers all deserve some extra recognition and gratitude this year! P.S., you can check out the full contest rules on @baresnacks page, too.
FULL RECIPE continued in the comments!
bare bites bare snacks 50 US(DC), 18+. Ends 11/4/21. For Official Rules, visit @baresnacks
Ingredients:
Crust of choice – shortbread, graham cracker, sugar cookie
Filling
1 ½ pounds tart and firm apples, such as granny smith and honeycrisp
¼ cup pure maple syrup
1 teaspoon fresh squeezed lemon juice
1 tablespoon arrowroot powder
1 1/4 teaspoon ground cinnamon
¼ teaspoon ground nutmeg
¼ teaspoon ground all spice
Topping
1 3.4-ounce bag BARE® Cinnamon Apple Chips
¼ cup maple sugar
2 tablespoons arrowroot powder
1 tablespoon coconut flour
3 tablespoons cold unsalted butter or coconut oil
¼ cup warm honey-caramel sauce, optional
Instructions:
Preheat oven to 350F. Line the bottom of a 10×10 baking dish with parchment. Press the crust into the bottom of the pan and slightly up the sides. Bake for 8 to 10 minutes.
Peel, core, and thinly slice the apples. Toss with maple syrup, lemon juice, arrowroot powder, cinnamon, nutmeg, and all spice. Add the filling to the top of the crust and return to the oven for 25 to 30 minutes, until bubbling.
Place the BARE® Cinnamon Apple Chips, maple sugar, arrowroot powder, and coconut flour in a bowl. Use a pastry cutter to crush. Cut in the butter. Add the crunchy topping to the dish and return to the oven for 12 minutes, until the apples are bubbling on the sides and the topping is golden.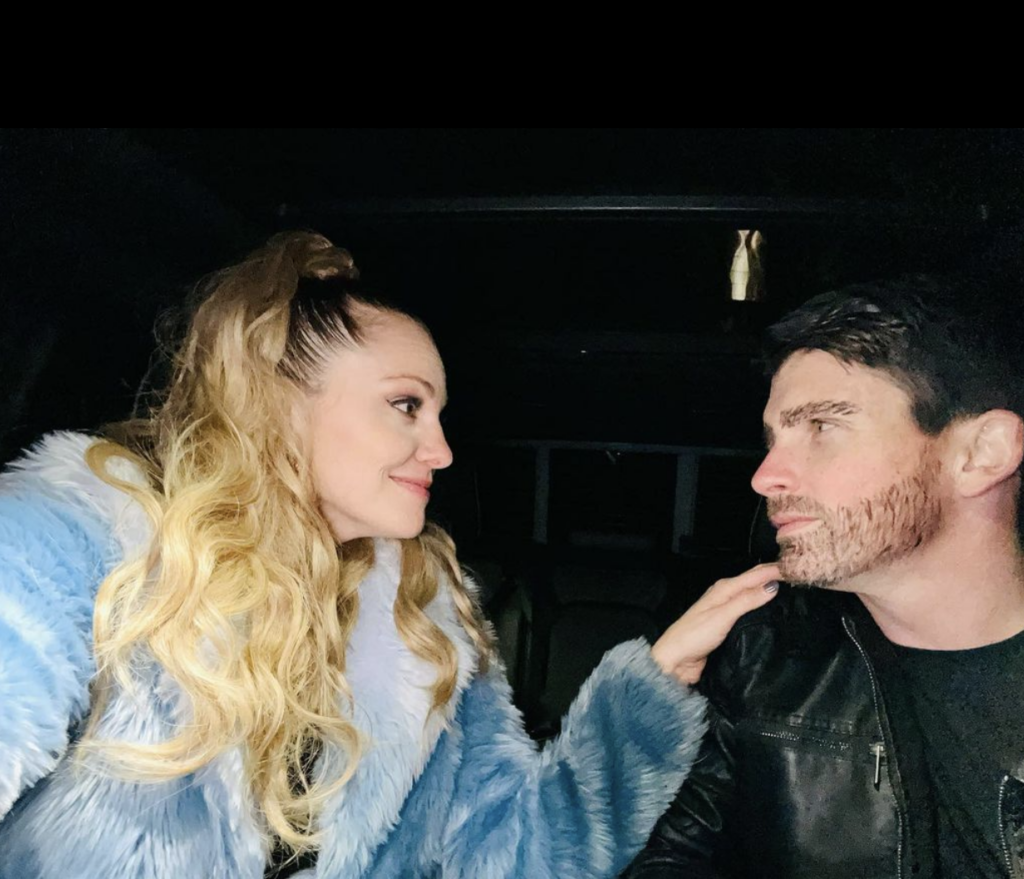 Oi.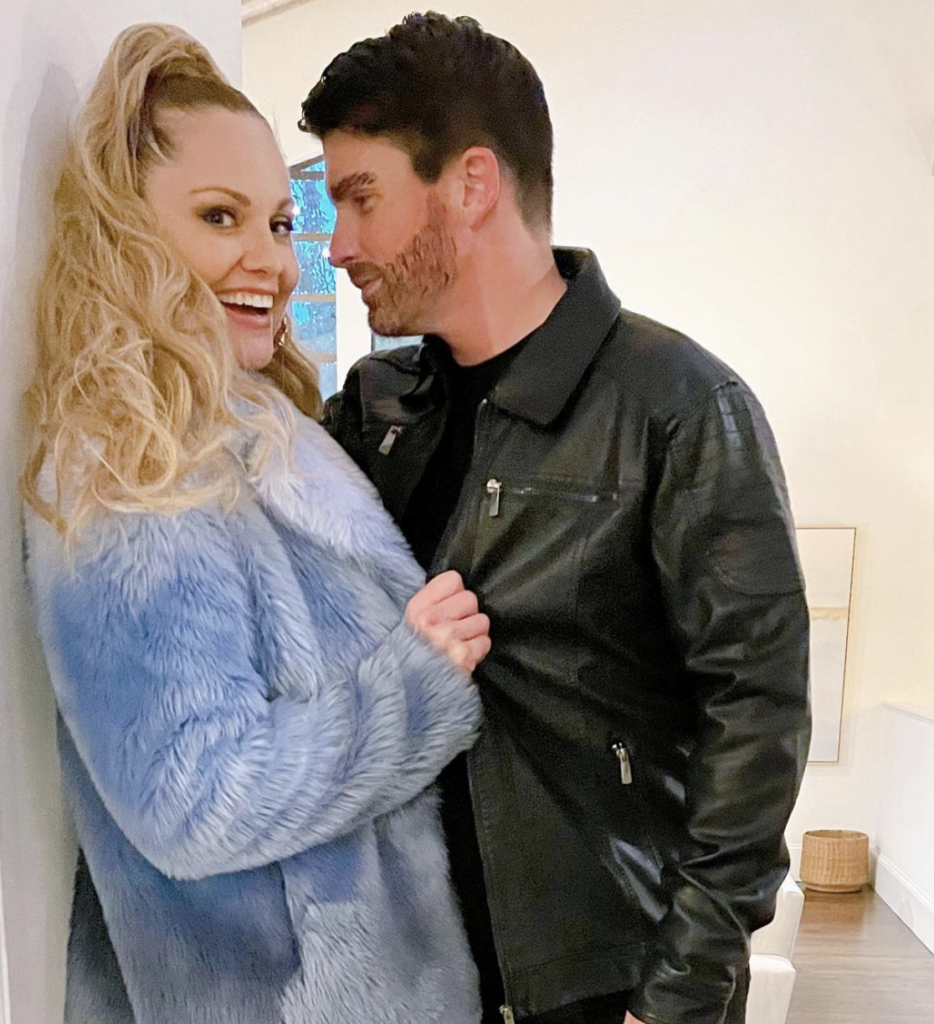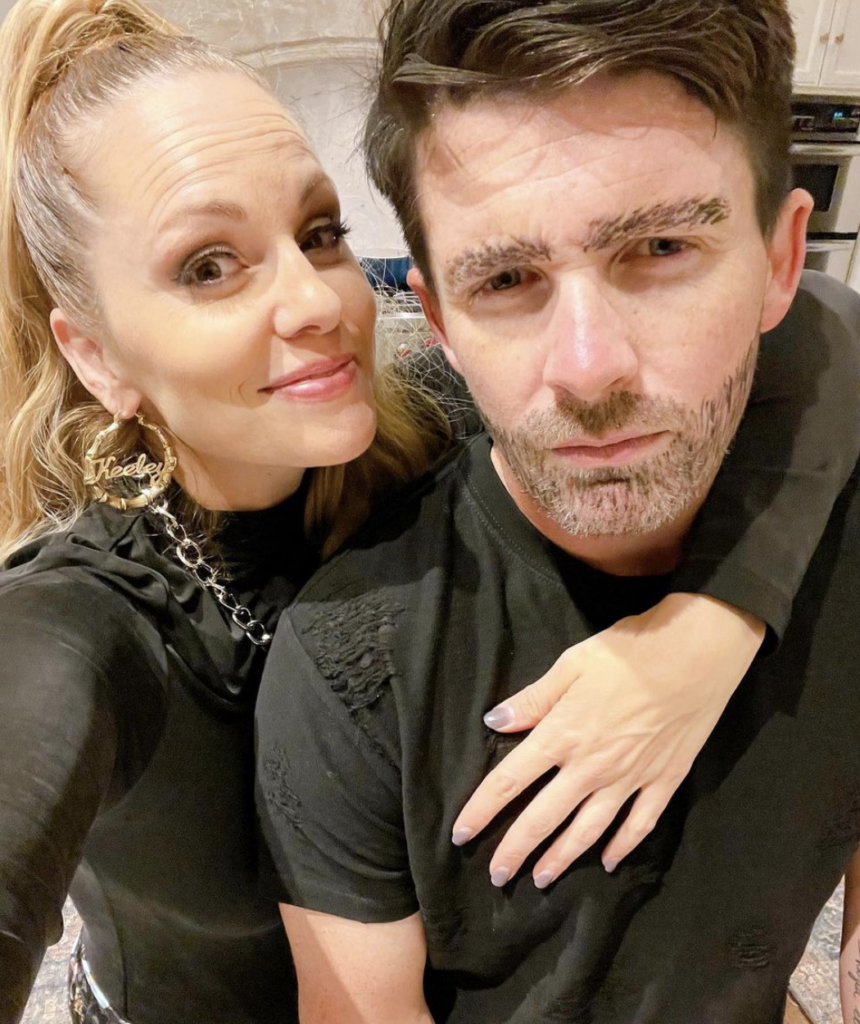 He's here. He's there. He's every f'ing where.
Ps see my last post for our car pic 😆
View this post on Instagram
couldn't help it.
🎄🎄🎄🎄
Happy Nov 1st. Merry Christmas, and happy holidays. 😆🤷‍♀️
Danielle's Digest: Week of November 1st