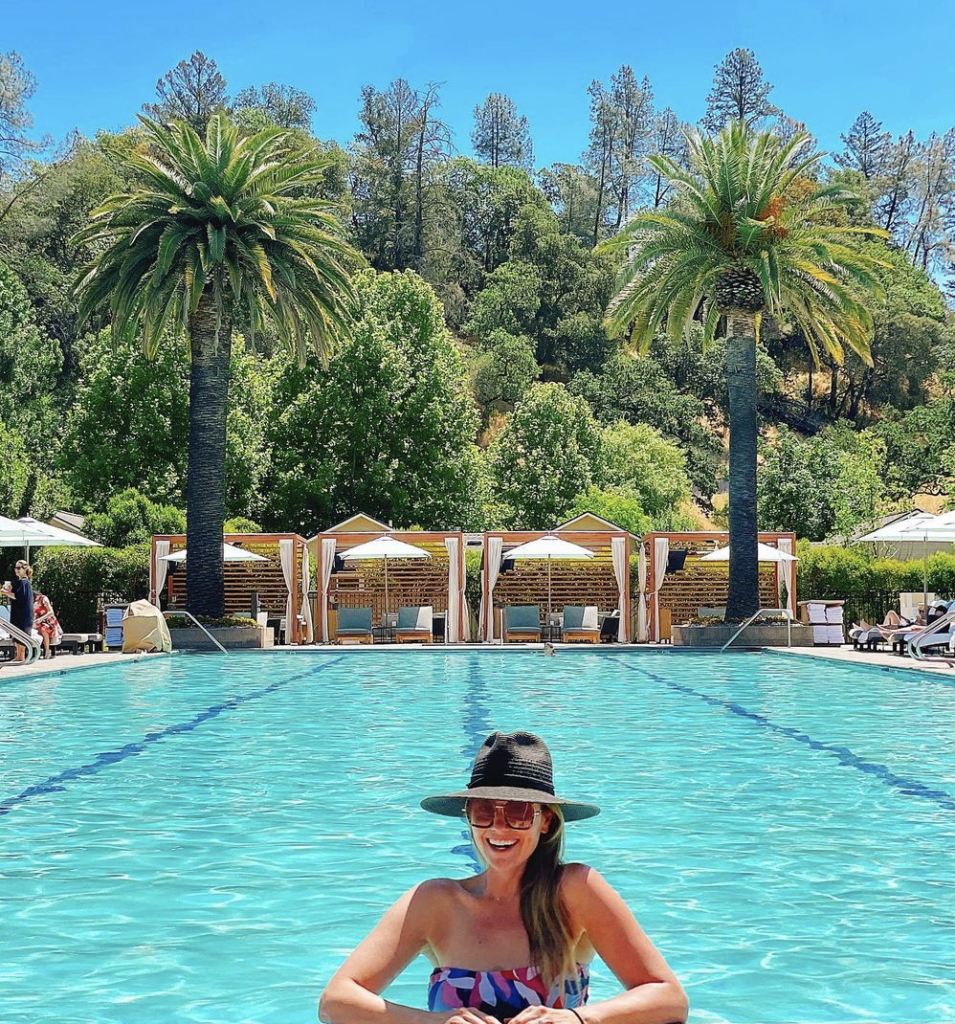 take me back
🌴 🌴 🌴
My sister and I had been planning this girls trip since Dec 2019 and rescheduled a few times throughout 2020. Between the wildfires here, and of course covid, it just wasn't in the cards until now! So we ended up making it our sister, girls trip, Mother's Day getaway and it was absolutely perfect.
The Napa Valley is recovering from the devastating year they've had and it's as friendly, safe, beautiful, and serene as ever. They're resilient up here and always welcoming and warm.
@solageauberge is Heaven on earth, and we cannot wait to come back! I added all of our eats and adventures to a highlight on my page in case you're planning a trip!
When your son says on his Mother's Day survey that the best thing you make is bananas and chocolate 😆
I guess I can stop writing cookbooks now 🤣
In honor of that being his favorite, I thought I'd share my recipe for Paleo Chocolate Dipped Bananas. It's one of my favorite easy recipes and the kids love helping and customizing their own. It is a delicious refined sugar-free treat that is perfect for a warm, sunny day!
💫Bookmark, share and enjoy! 🥰
INGREDIENTS:
1 cup unsweetened chocolate chips, 100% cacao
3 tablespoons pure maple syrup
3 teaspoons coconut oil
4 ripe bananas, halved
Toppings
Toasted Coconut
Sliced almonds
Almond butter
Mini Chocolate Chips
Flakey salt
Sprinkles
Click here for the full recipe!
My new book Food Saved Me is available for pre-order now!
Phew. I can't believe this moment is actually here. It almost didn't happen, but I'm so thankful to all of you, our little online community, and to my friends and family who have walked this journey with me, for encouraging me to continue writing and sharing my story.
Food Saved me tells the story of the personal toll my illness took on me physically, emotionally, relationally and spiritually. I reflect on everything I've learned during my decade-long journey toward healing—including the connection between gut health and overall well-being, the development of my favorite recipes, the inception of my blog, and the pieces of the puzzle I've gathered along the way for not simply surviving my autoimmune disease but thriving despite it.
While my journey has not always been smooth, I believe this is a story that provides hope—hope that despite your ailments or hardships, you can live a full, happy, and healthy life without ever feeling excluded or deprived. There's nearly 50 million Americans alone who suffer from autoimmune diseases, and even more with food allergies or chronic illness and so many have never heard what a powerful roll food can play in the healing journey.
But Food Saved Me is not just my story. Over 400 of your stories of how food saved YOU are included within the pages, so it's OUR story. I'm so honored to share your voices, and pray that together we can reach and provide hope to that 50 million+.
PS You'll also learn how Ryan and I met (hint he didn't think I was very nice at first) 😉 and how food has been an integral part of my family since I was young.
View this post on Instagram
Chatting love all about my new book Food Saved Me!!
and excuse the emotional tears!! 😭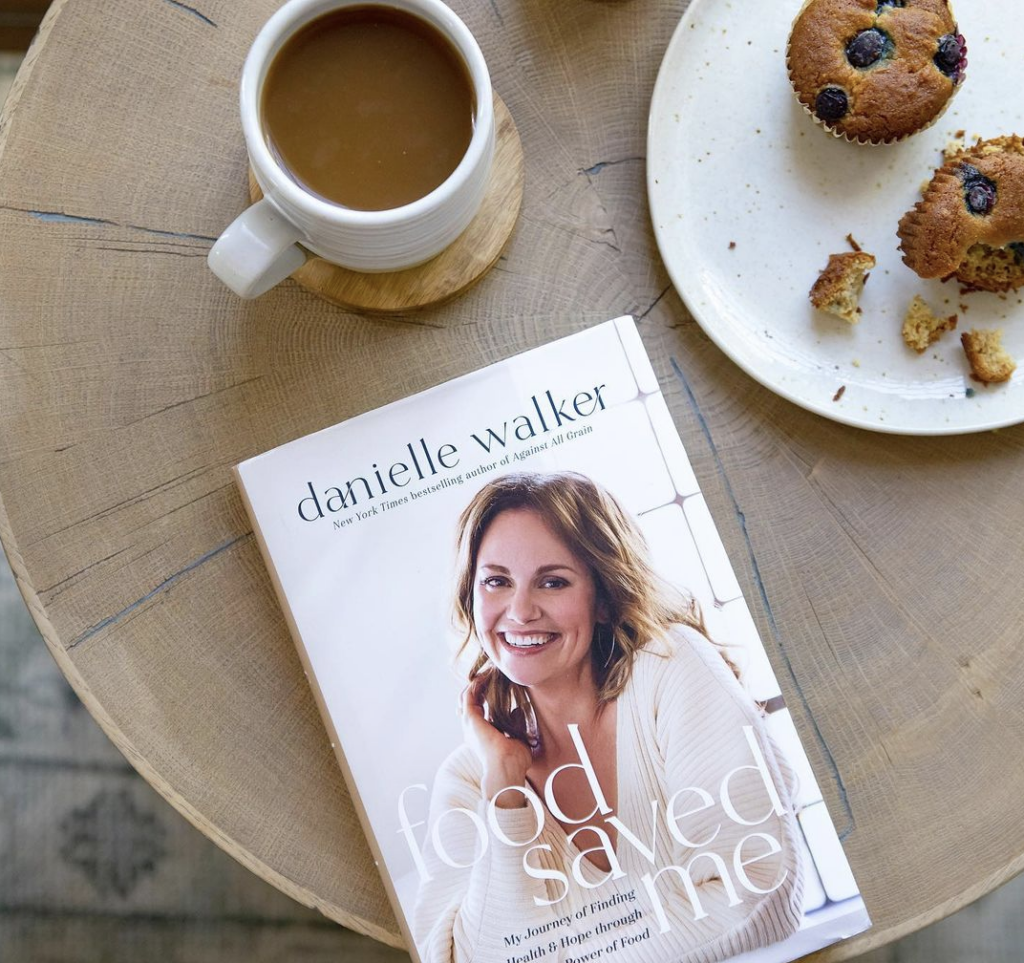 Thank you SO much for all of the excitement about my new book Food Saved Me yesterday!! All of your reposts and kind words (and the rankings on Amazon that YOU made happen!!!🥳🥳🎉), had me in tears multiple times throughout the day!!
You'll read about yourselves in the book, but I am so so thankful for this community!! Thank you for being here and for your continued support!
I feel like I am a brand new author because I've never written a book-book before. Even some of the stores who have previously been big supporters of my cookbooks have have not agreed to carry this book yet because it's a new genre for me. So seeing your enthusiasm yesterday gave me so much more confidence and I am so hopeful this book and the message within will reach so much wider than I've been able to this far. There's still so many people in the world suffering from chronic illness who haven't heard that food could play a huge role. And it's my mission to make sure everyone hears it. So thank you for helping me in that mission!!
🤍🤍🤍
Also HUGE shoutout to my cover team!!!
Photo @aubriepick
Props @mikhaelromain
HMU @sherrielong
Wardrobe @cassandra
Food styling @emilycaneer
We're shooting for my next cookbook all week again (final 2 days of 15!!), and Kezia's garden outfit from yesterday has me 😍😭🤩
Bike rides to the office!
My girl ♥️
Danielle's Digest: Week of May 17th