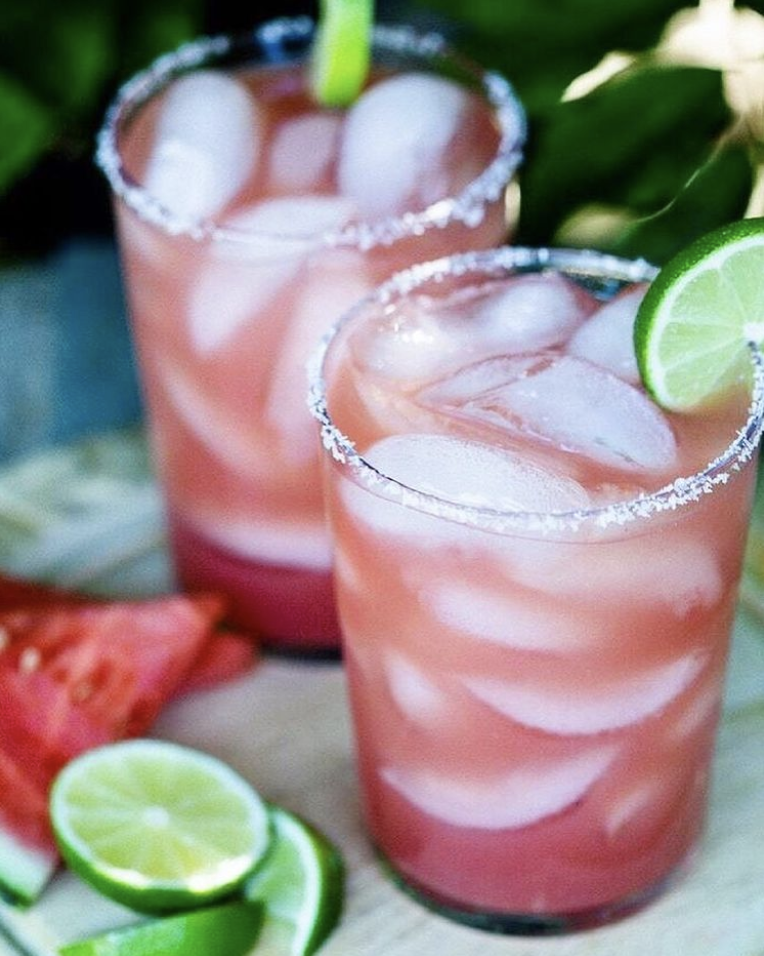 Happy Friday! What are some of your weekend plans!? ☀️
If you are looking for a fun summer recipe to help you kick back and relax this weekend, this Watermelon Margarita is for you! 🍉 This cocktail is light and refreshing with just the perfect amount of sweetness. It can also be made into a mocktail for the whole family to enjoy!
💫Bookmark, share and enjoy! 🥰
Click here for the full recipe!
Our grain-free cooking boxes that I created in collaboration with @little.sous came and the kids are SO excited!!
We created 3 themed hands-on cooking kits – I Loaf You, Pizza Party, and One Smart Cookie. All free of gluten, grains, and dairy!
Each comes with illustrated, child-friendly recipes, kitchen experiments to keep their minds curious and imaginative, a coloring poster to dig more into the foods you're making, and a special child-safe kitchen tool!
I'm so excited to see you and your little ones using these this summer!
View this post on Instagram
My students and I have been having the BEST time hanging out in my courses and cooking the most amazing gluten-free and dairy-free foods during this first part of the year, but there's even MORE fun to come! Here's a peek at some of the brand new recipes I developed exclusively for course members!
We also hang out live and do a cooking demo and q&a each month, trade tips and tricks on our private Facebook group, and I host giveaways and specials from my favorite brands and products!
Are you in? Our community would be so excited to welcome you!
Tap the link in my bio to register for the annual membership, and you'll get everything from the last 6 months to catch up on at your own pace! Even the past live events!
View this post on Instagram
Our 3rd and final vlog from our trip to @disneyland is live on my channel!
See what happened to K's hand 😢, the kids first time having cotton candy, my tip to getting in the most rides when you have young children, and how what new things we learned about eating gluten-free and the most efficiently in the parks! Also grab my homemade dairy-free version of the famous Dole Whip 🍍🍍in the captions below the video! 🥳🥳
Link in bio 🥰
Have you watched all 3? See or hear anything new that you didn't know?! Drop me a note below and let me know! 👇
Also, don't forget I have an in-depth 3part series for how to eat paleo and gluten-free in Disneyland on my channel and blog!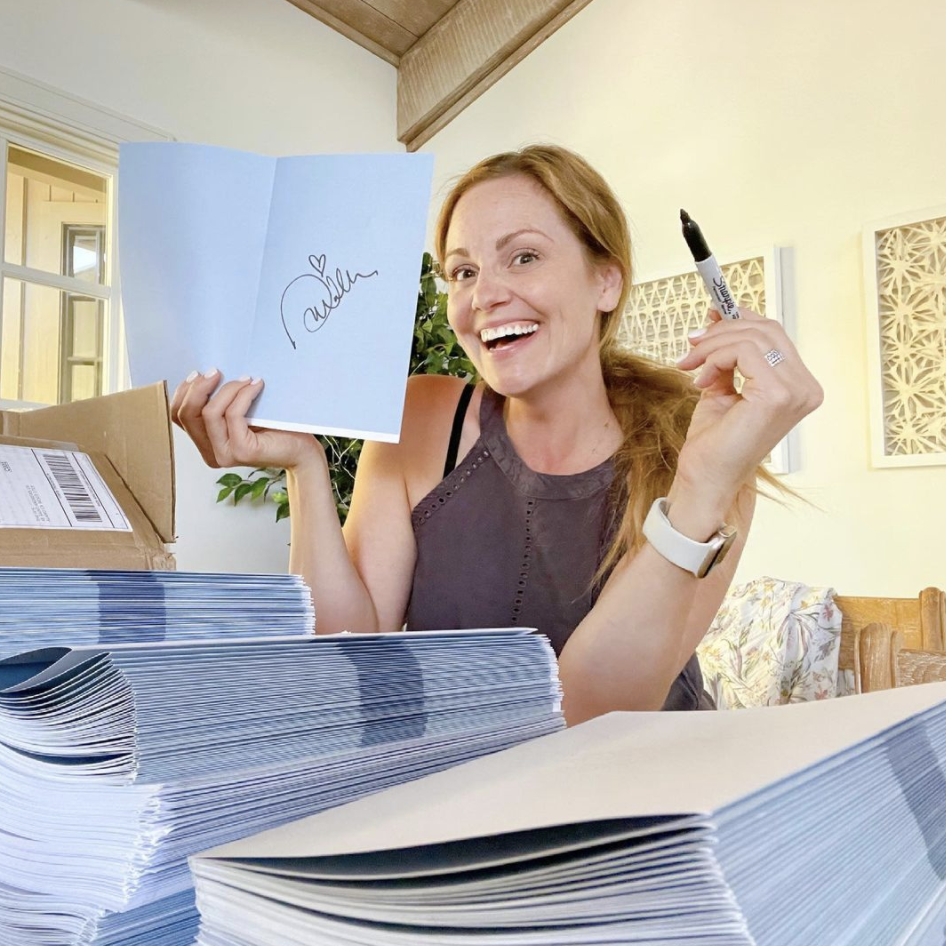 Signing 3,500 pages to be specially bound into copies of Food Saved Me !! 1,000 down….. so many more to go 😆😆😆 head to my stories of me signing these all last night 🤪
What do you think? Should I sign a few of these with a special ink or message and give something super fun away to ever finds the "golden ticket" copies when they come out in September?
What would be a fun prize?! 👇 Drop me your best ideas!!
And stay tuned for where you'll be able to get these special editions!!
View this post on Instagram
Dairy-Free Copycat Dole Whip Recipe!
I am so excited to share my brand new recipe for Dairy Free Pineapple🍍Whip!
This creamy and refreshing treat is hands down one of Ryan's favorite recipes, so much so that he calls it heaven in a bowl! The recipe was inspired by the classic Dole Whip you can find at Disney theme parks and following our recent trip to Disneyland, I'm sharing how you can enjoy it at home! Pineapple Dole Whip is like a mixture of soft-serve ice cream and sorbet. This paleo and Whole30 compliant treat contains only 6 simple whole ingredients and no added refined sugars! It's a refreshing treat for a hot summer day that will definitely help you stay cool.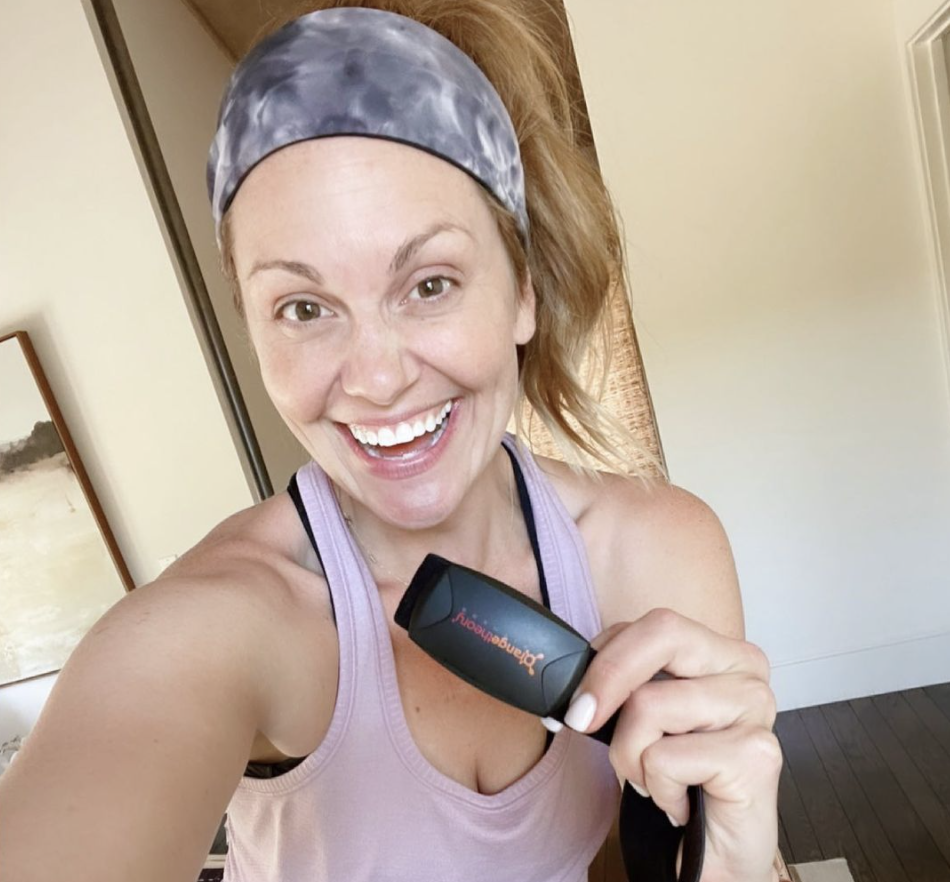 Im pretty dang proud of this body today.
I don't always love my body. For starters I have an autoimmune disease that often makes me feel like it betrays me. In addition to that, I have a decade of being a ballerina as a teenager that left lots of unwanted body image baggage behind. Then add to it that it's fairly normal for me to lose 30-45 pounds within a matter of weeks from my disease, and gain back even more from certain medications (looking at you Prednisone). It can be a roller coaster mentally.
This may not be popular opinion on social media, but I also don't particularly love the way 4 pregnancies left my body looking. I do have the utmost respect and gratefulness for what it did and created.
Today though, I'm proud of it. I went back to my first Orange Theory class since I first saw signs of a flare up back in 2019 a few months before I was hospitalized. I had been a pretty avid OTFer with Ryan for about 1.5 years before that, but I pulled back from heavy exercise to give my body a chance to rest and heal.
After 3 weeks in the hospital, I couldn't get up a flight of stairs in November '19 without assistance. Then I worked my way up to walking a few miles by February '20, and onto the Peloton bike by April for 20-minute rides. For the rest of the year, I was able to get through 45 minute rides, and just a month or 2 ago, started doing the bike bootcamp classes.
I was nervous getting back to OTF after so long away. I thought I'd puke or pass out or that my body wouldn't be healed enough for it yet. I never felt better physically or mentally than when I was doing it consistently so I was excited to get back.
I got through it, and even ran on the treadmill again. It felt great. And I'm so proud of all my body has endured these last 2 years, and the healing it has accomplished. Our bodies were meant to heal. It's just doing it's job, and it's done a pretty good one!
Did you know there's actually 3 different red, white, and blue popsicles out there?! Bomb Pops, Firecracker Pops, and Rocket Pops. I always remember getting Bomb Pops from the ice cream truck and I wanted to create my own recipe for Homemade Bomb Firecracker Popsicles! Which one was your favorite?
Heres the recipe and a fun activity when you make homemade popsicles – write a word of encouragement for your kids on the top of the stick and when they're done licking it all off, they can read it and their day will be a little bit brighter 🥰💫
Bookmark, share, and enjoy!
INGREDIENTS:
Red Layer
❤️
2 cups strawberries, halved and hulled
1 cup raspberries
2 tablespoons honey
1 tablespoon lime juice
White Layer
🤍
1 cup full-fat coconut milk
3 tablespoons honey
1 tablespoon lime juice
Blue Layer
💙
3 cups blueberries
2 tablespoons lime juice
Place all of the ingredients in the Red Layer in a high speed blender and puree until smooth. Strain through a fine mesh sieve into a bowl with a spout for easy pouring. Pour into popsicle molds. Place in freezer for 40 minutes until frozen.
While the Red Layer is freezing, make your White Layer. Mix all of the White Layer ingredients in a bowl. Once fully combined, pour into popsicle molds on top of the Red Layer. Place back in freezer and freeze for 40 minutes.
While the White Layer is freezing, make the Blue Layer. Place all of the ingredients for the Blue Layer in the blender and puree until smooth. Strain through a fine mesh sieve into a bowl with a spout for easy pouring. Pour on top of frozen White Layer. Place the popsicle tops with sticks in the partially frozen popsicles. Place the popsicles in the freezer and freeze overnight.
🍉🍉🍉🍉
Happy 4th of July weekend everyone!!
What are your plans?! 👇We'll be watching Asher play LOTS of baseball per usual, eating my fair share of watermelon (and drinking watermelon margs), swimming, and spending some time with friends to make up for last year!
To celebrate – everything in my shop is marked down (including SIGNED copies of my books!). Tap the link in my bio!!!
🇺🇸❤️💙🤍🇺🇸
pc by the ever wonderful @aubriepick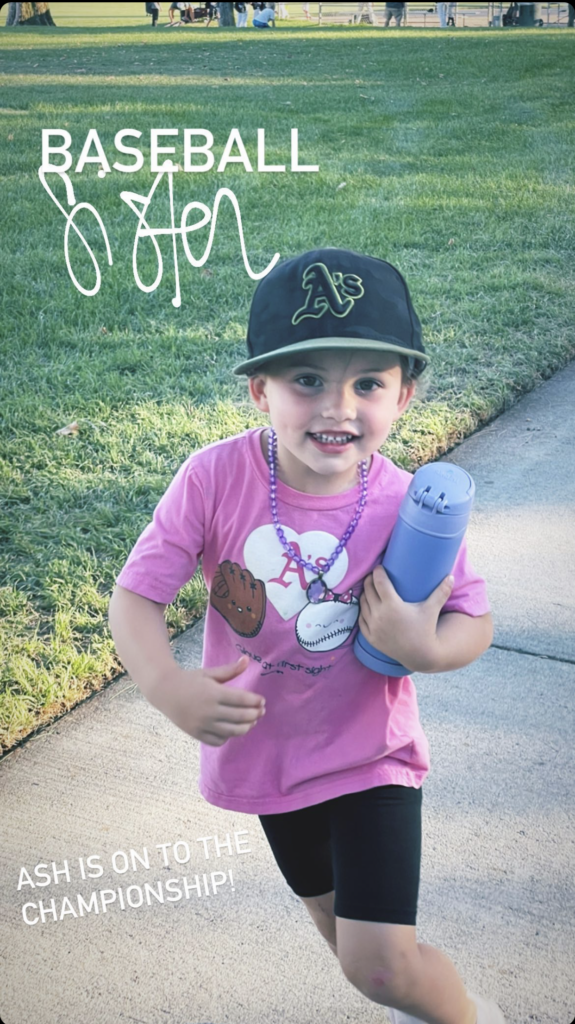 Baseball weekends with them! ♥️⚾️
Danielle's Digest: Week of June 28th