View this post on Instagram
To celebrate wrapping the audio book of Food Saved Me 📚 🎉🎉, we're slashing all of my exclusive DW products !!
For a limited time, nearly EVERYTHING in my shop is 15% off!
Use code DW15 at checkout shop.daniellewalker.com
🤍🤍🤍
View this post on Instagram
My students and I made this together in my courses and it's become such a hit I also decided to include it in my next cookbook next fall! The step-by-step video is available through my courses, but here's a little sneak peek preview for you plus the recipe (below) if you're not enrolled in my courses yet!
🤍🤍🤍
If you join us now you can get all of the content from the last 6 months (over 20 videos and PDFs plus bonus how-to videos and recipes), and have as much time as you need to catch up on it. PLUS join us now for all of the amazing NEW recipes that are about to launch each, and our super-fun Live times where we cook together and do a q&a every month for the rest of the year! Link in bio!
Dairy-Free and Grain Free Skillet Enchiladas
3 cloves garlic, minced
1⁄2 cup yellow onion, minced
10 ounces wild mushroom varieties, such as chanterelles, black trumpet, or other wild mushrooms, sliced
1 medium zucchini, diced
4 cups fresh baby spinach, roughly chopped
2 poblano peppers, seeded and diced
1 teaspoon sea salt
1 teaspoon ground cumin
1⁄2 teaspoon ground coriander
8 grain-free tortillas, each cut into 6 even strips**
1 cup dairy-free cheese
2 cups green enchilada sauce
1⁄4 cup fresh cilantro leaves and tender stems
2 avocados, sliced
3 tablespoons extra-virgin olive oil
For serving: romaine lettuce, shredded, avocado, cilantro
Method:
Preheat oven to 450°F. In a 10 to 12 inch oven-safe skillet,
heat the olive oil over medium heat. Add the garlic and cook
30 seconds, until fragrant.
Add the onion and cook until translucent and soft, about 5
minutes.
Add the mushrooms, zucchini, spinach, peppers, salt, cumin,
and coriander. Sauté for 3 to 5 minutes until vegetables are
crisp tender.
Add the tortilla strips.
Add the enchilada sauce, and half the dairy-free cheese. Stir
until combined.
Top with the remaining cheese.
Place the skillet in the oven and bake for 10 to 15 minutes,
until the sides are bubbling.
Serve hot with sliced avocado and fresh cilantro.
View this post on Instagram
Let's make a gluten-free 🍒 galette together!
I went live and showed my grain-free and gluten-free galette dough, but this time – I filled it with fresh cherries my friend @nomnompaleo dropped off for me, and sprinkled it with maple sugar! 😍🍒🥧
Here's the full recipe!
GF Cherry Galette
2 1/4 cups cashew flour*
1/4 cup plus 3 tablespoons arrowroot powder
1 tablespoon coconut flour
1/4 teaspoon sea salt
1/4 cup pure maple syrup
5 tablespoons cold grass-fed unsalted butter
Filling
2 cups pitted fresh cherries
2 tablespoons maple sugar
1 tablespoon arrowroot powder
1 1/2 teaspoons fresh lemon juice
zest of 1 lemon
Egg Wash
1 large egg yolk
1 tablespoon full-fat coconut milk
*may be substituted for finely ground and blanched almond flour
INSTRUCTIONS:
In a food processor, combine the cashew flour, arrowroot, coconut flour, and sea salt and process for 15 seconds until combined.
Add the maple syrup and process for 15 seconds until combined and crumbly.
Add the cold butter, 1 tablespoon at a time, and pulse the food processor a couple times in-between, until the butter is pea sized and the dough starts to come together.
Using your hands, pack the dough into a tight ball and flatten it into a disc. Wrap it tightly it tightly in plastic wrap and place it in the refrigerator to chill for 4 hours.
Once the dough is done chilling, preheat the oven to 325ºF.
Place the dough in between two large pieces of parchment paper on a flat surface. Roll the dough out into a 12-inch diameter circle that's approximately 1/2 inch thick. Move the dough and parchment onto a baking sheet.
Place all of the filling ingredients in a bowl and gently stir until combined.
Scoop the filling into the center of the rolled out pastry. Fold up the sides of the pastry so that there is approximately 2 inches of pastry over top the outside edge of the filling. Pinch together any gaps or cracks.
Whisk together the egg yolk and coconut milk. With a pastry brush, lightly brush the egg wash onto the top of the pastry. Place the galette into the preheated oven and bake for 45 minutes, or until the top is golden brown. Serve warm.
View this post on Instagram
This little love turned 4 yesterday, and had the best day!
Pancakes with sprinkles and chocolate chips, swimming, chalk masterpieces, whipped cream from the container, and ice cream with a candle.
I always ask my kids the night before their birthdays about their favorite things. Books, movies, colors, snacks, dessert, sports, etc.
Kez's faves at 4 include: pink, Elsa and Ana, Moana, ballet, Sulwe, jewelry, strawberry ice cream, artichokes, and watermelon. 🥰
View this post on Instagram
When you have extra marshmallow fluff – before it sets up – do yourself a favor and sandwich it between two Real Deal Chocolate Chip Cookies. 😛🍪🍪🍪
I made a big batch of my marshmallows and a batch of my grain-free graham crackers for s'mores and this little bit of extra marshmallow ended up between two warm real deals, and Ryan was very happy about it.
The gluten-free cookie recipe and graham crackers, plus paleo marshmallows can be found on my igtv! Or search for them on daniellewalker.com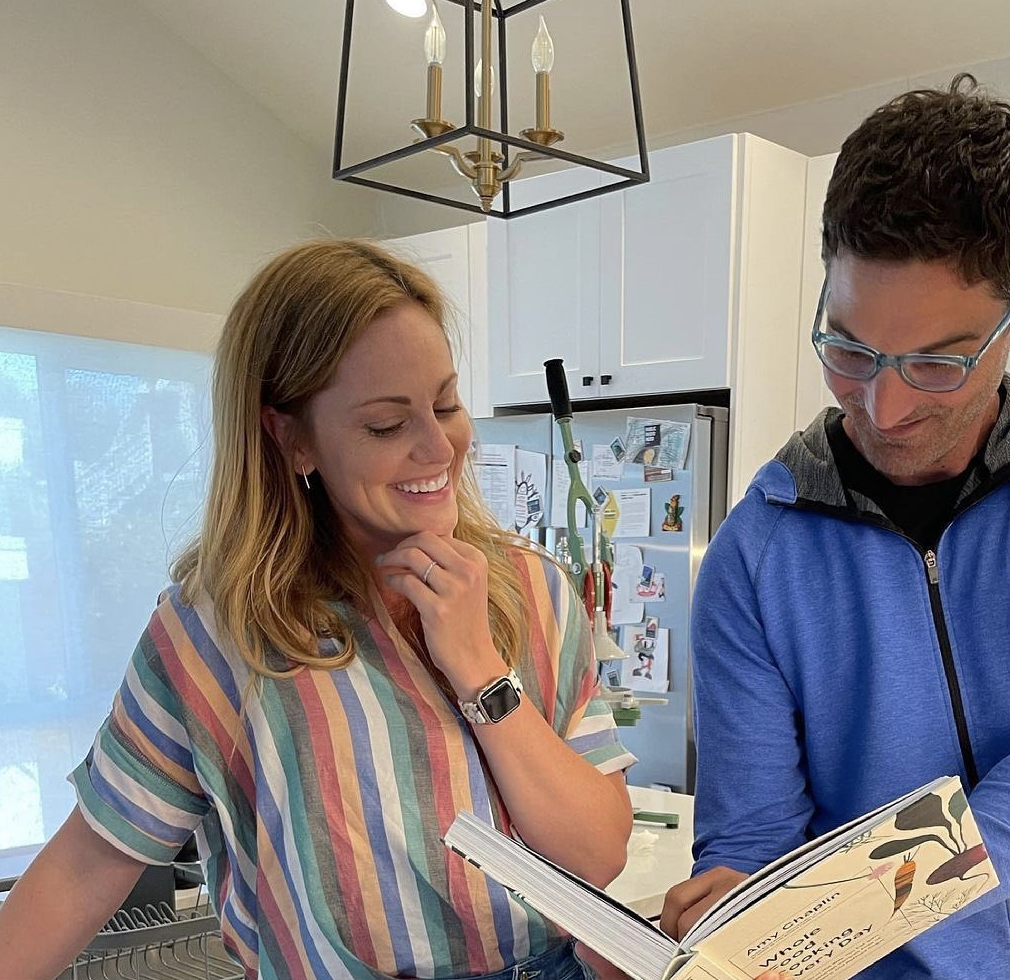 When Instagram friends realize they live 15 miles from each other and become real life friends 🥰
Such a joy spending time with you and your lovely wife @guy.raz! And hopefully this copy of Against All Grain will stay intact 😆 !
. . . .
#repost
@guy.raz Look who stopped by for lunch! One of our favorite food writers, cookbook author @daniellewalker
We are HUGE fans of her amazing grain-free recipes in the Raz household. Even though we do eat grains and bread and sugar from time to time, her recipes make it easy and delicious to go totally "Paleo" (a term I don't love but is a catch-all for grain, dairy, sugar, legume-free)
Not only did Danielle bring us a fresh copy of her original book Against All Grain (you can see my tattered copy in the next slide) BUT…I was able to introduce her to a new cookbook!! By another of my favorite food writers @amychaplin.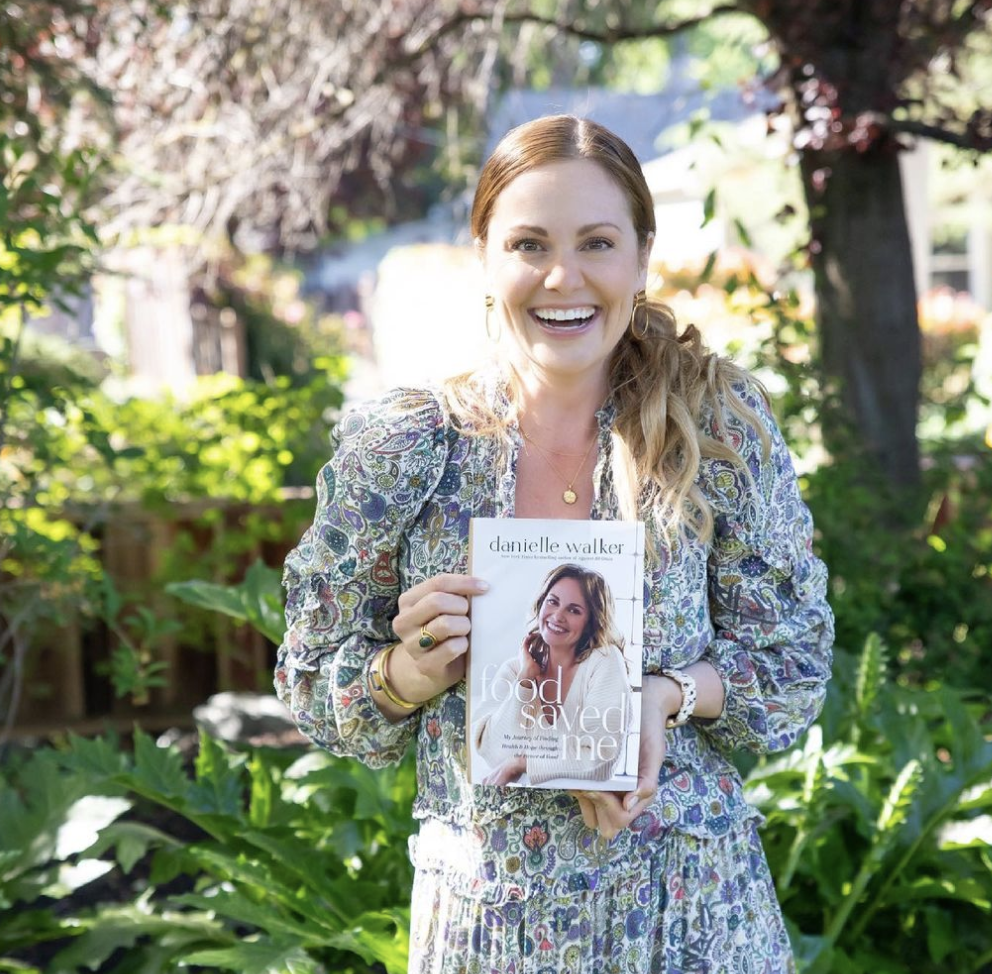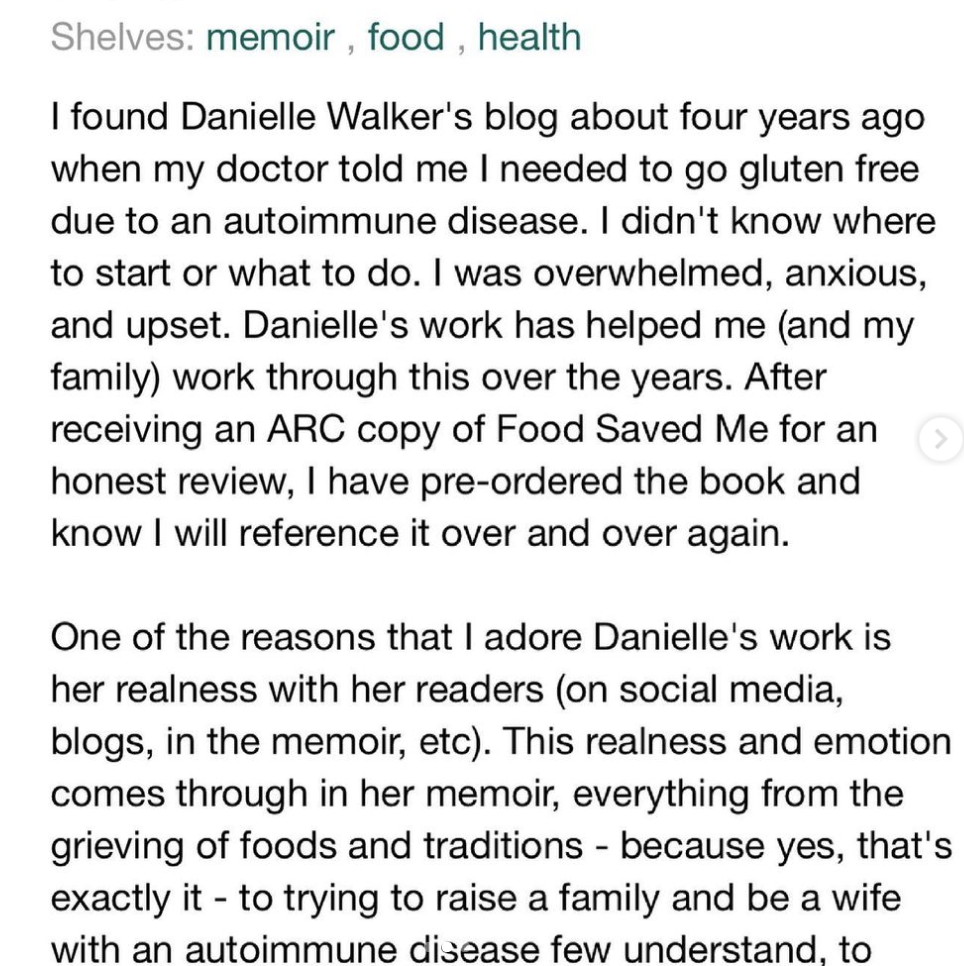 I just received my first official review for Food Saved Me (swipe left), and am so thankful Nicole took the time to write it on good reads and message me here.
I'm never too nervous to release a cookbook because I've tested the recipes on friends, family, and even some of you here before releasing them. But this book is my story and it's new terrain for me.
My one purpose for sharing all that I have in it, is that anyone suffering (from anything – chronic illness, autoimmune disease, food allergies, loss, grief – or for anyone who loves someone going through any of that), will feel seen and less alone. And that they'll leave with some tools and fresh hope to press forward in their circumstances.
It's coming in September and I can't wait for you all to read it. 🤍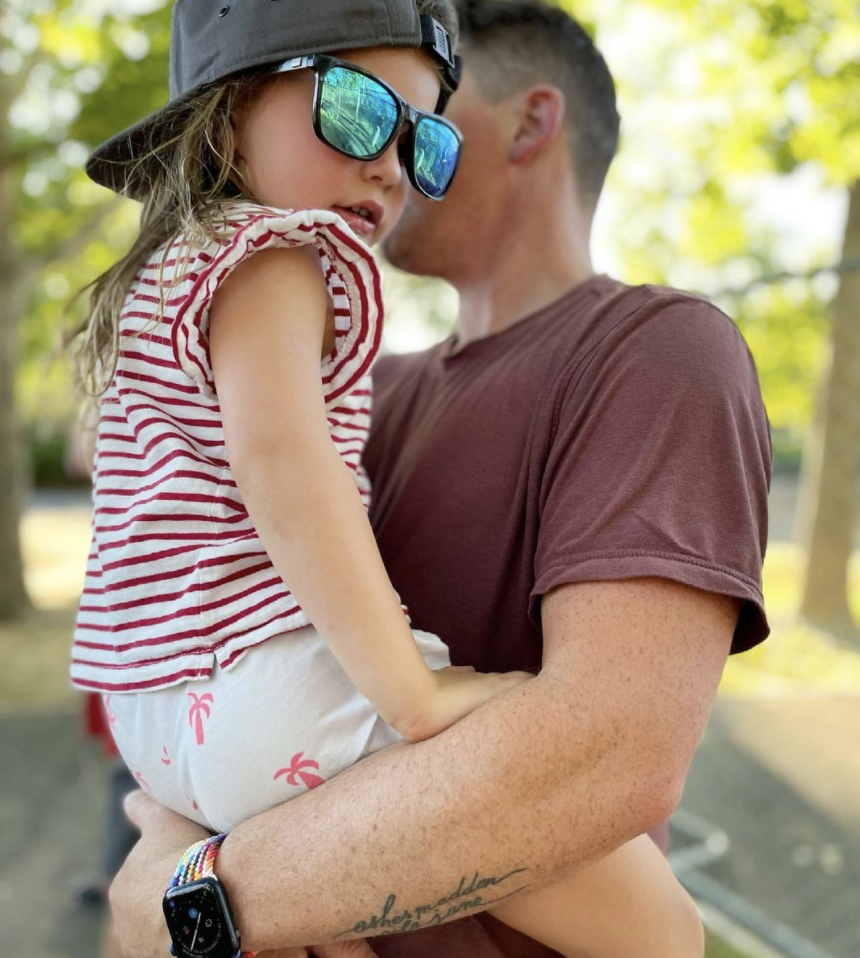 😎😎
View this post on Instagram
Gluten-Free Costco Haul!
I shared this Costco haul with my students in my courses a few months ago, and wanted to share it with you too! My course members get 2 full length, 30 minutes step-by-step cooking videos a month, plus recipe PDFs and bonus tips and tricks, and then I love to drop in and give them some behind-the-scenes things like this! We also meet live together and cook once a month where they can ask their questions on the spot!
What's your favorite thing to snag at Costco?
And the real question Dash do you go to Costco or use Instacart!? I am all about that porch delivery life lately. 😆✌️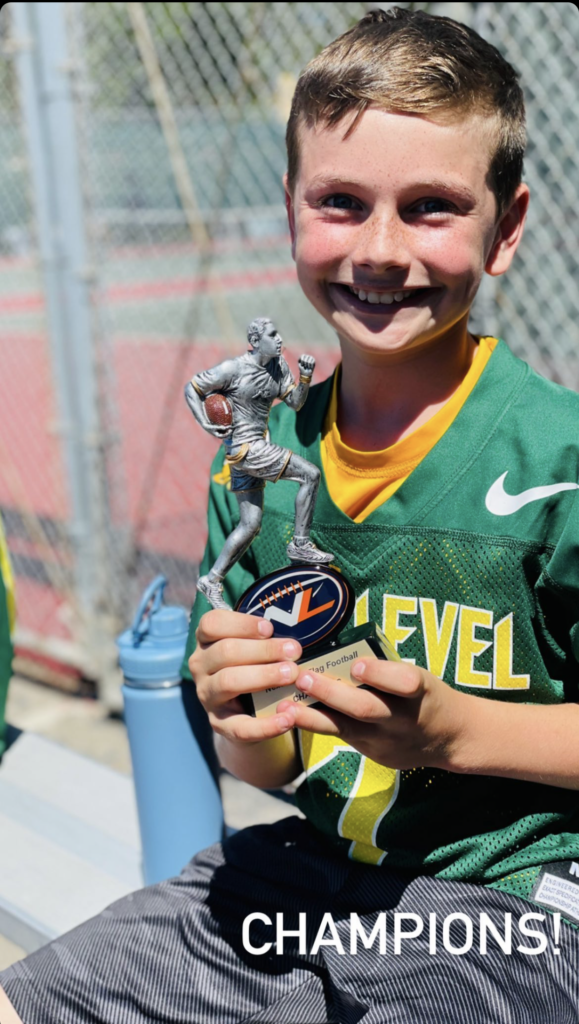 ⚾️⚾️⚾️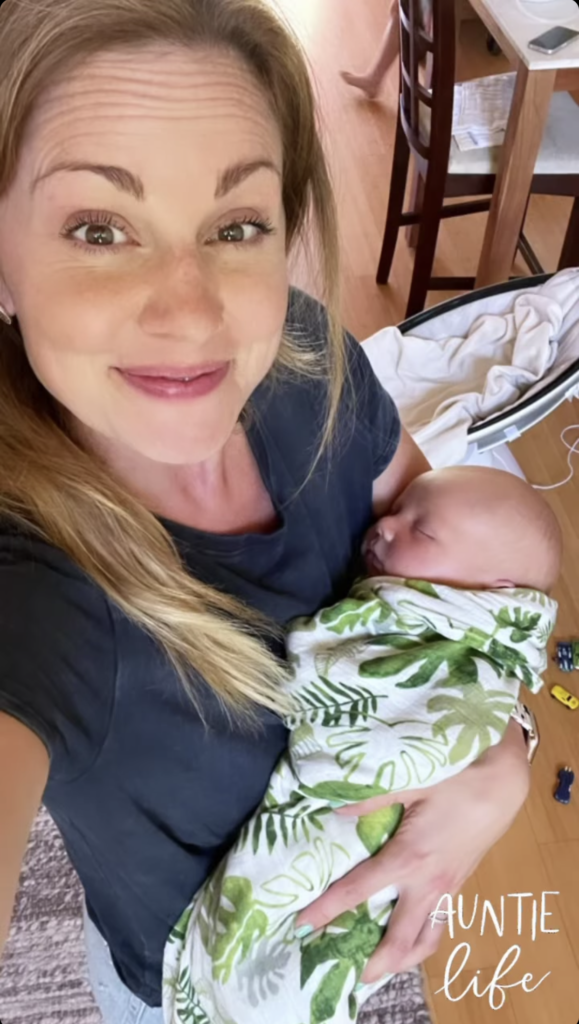 😍😍😍
Danielle's Digest: Week of June 14th