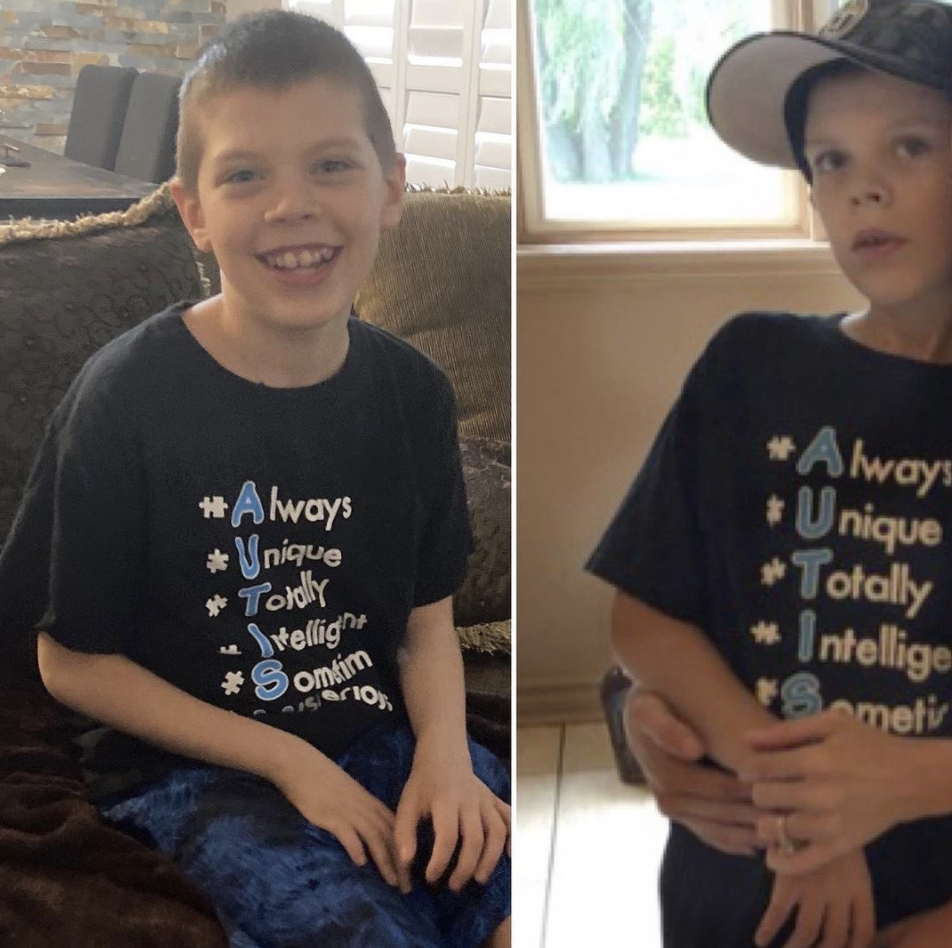 Food Saved Me releases in less than 1 MONTH!! It's time to share another one of your food saved me stories. Thank you so much for posting these so I can share them with others. I know they're going to provide so much hope.
I was told my severely autistic son needed to be on medication, and that there was no other way for him to be able to live a calm, happy, functioning life.
I wanted to believe there was another way. I didn't want to cave into pharmaceuticals when my son could not express how he would feel on them.
Life was hard for him, and for us. His diet was so limited, and he reacted to almost all of the multi-vitamins we offered.
He was malnourished, depressed, and angry.
He was riddled with anxiety and rage, and day by day, his meltdowns increased.
Our house was destroyed. Holes in the walls, ripped clothing, broken furniture and aggression towards us all.
He was 10, and we hit rock bottom.
Slowly, we introduced 1 nutritious food at a time while eliminating the bad ones. Very hard to do with a child with autism, but it can be done!
He has now been on a paleo, dairy free, egg free, keto, low histamine diet for the past 10 months.
His nutrition is on the rise, and his inflammation is decreasing significantly.
He is calm, and happy. He is attentive and patient. He is more verbal than ever before, and he loves it!
Food didn't just save him, it saved our entire family.
If you want to share your own story, post a photo to your feed and start your caption with food saved me and tag me @daniellewalker. I'll be sharing as many as I can here!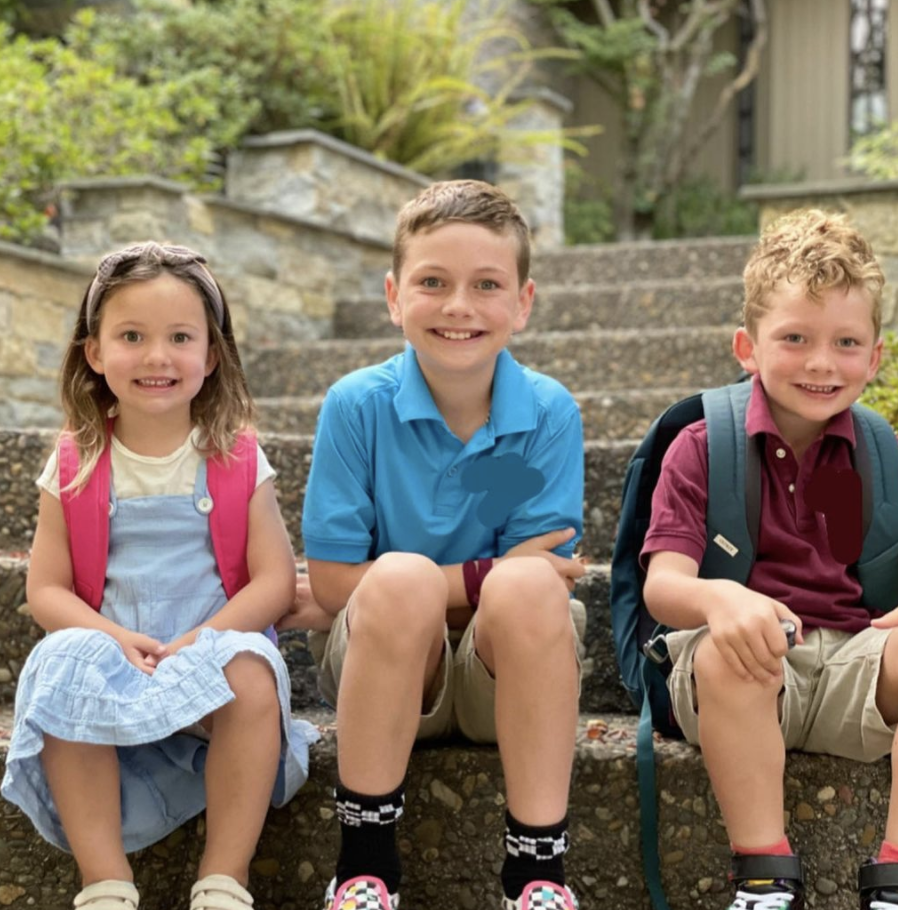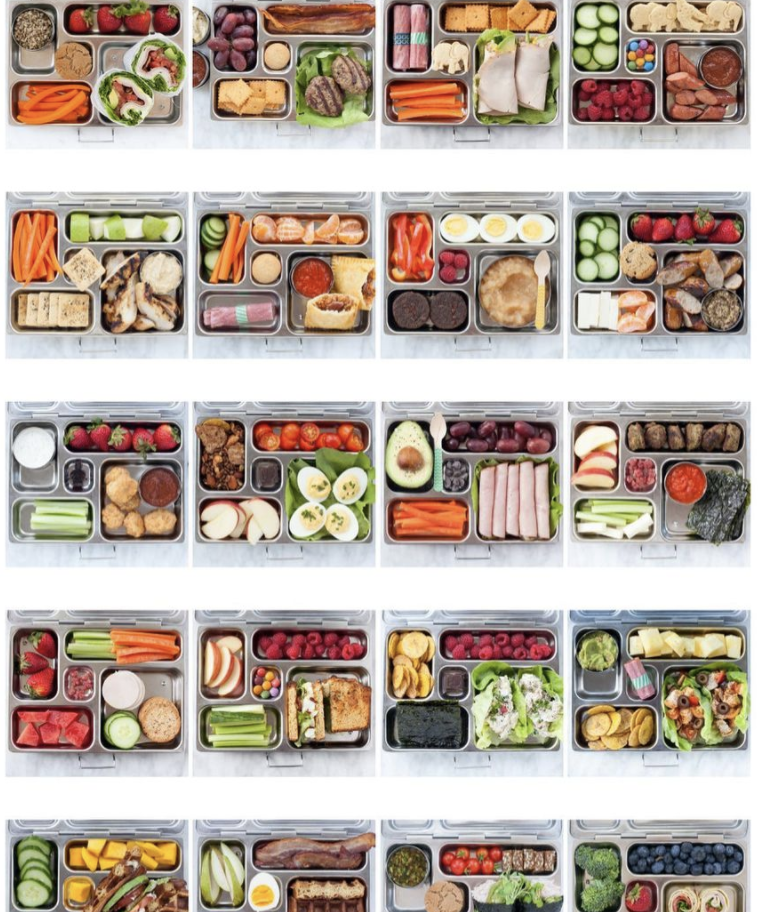 2 weeks in (for the boys), and 1 week in for Kezia's first year of preschool! They're all in the same building, but we have 3 different drop off and pick up times 😆🙈
How did your first weeks go? Was getting back to packing lunches as difficult for you as it was for me?!
View this post on Instagram
I'm throwing a party! And you're invited!
September 13 | 5pm PT / 8pm ET
The night will include my friend and special guest @guy.raz , creator and host of the How I Built This podcast.
We're sitting down to have a chat, jumping into the kitchen to make a new recipe and a cocktail to celebrate the night with, and you'll have a chance to come on video live to ask me a question or tell me your own Food Saved Me story.
And of course because this is a celebration – there will be GIVEAWAYS!!
Tap here to reserve your spot now, and join us September 13th at 5pm PT 8pm ET for a party you do not want to miss!
View this post on Instagram
live from the school pickup line 😆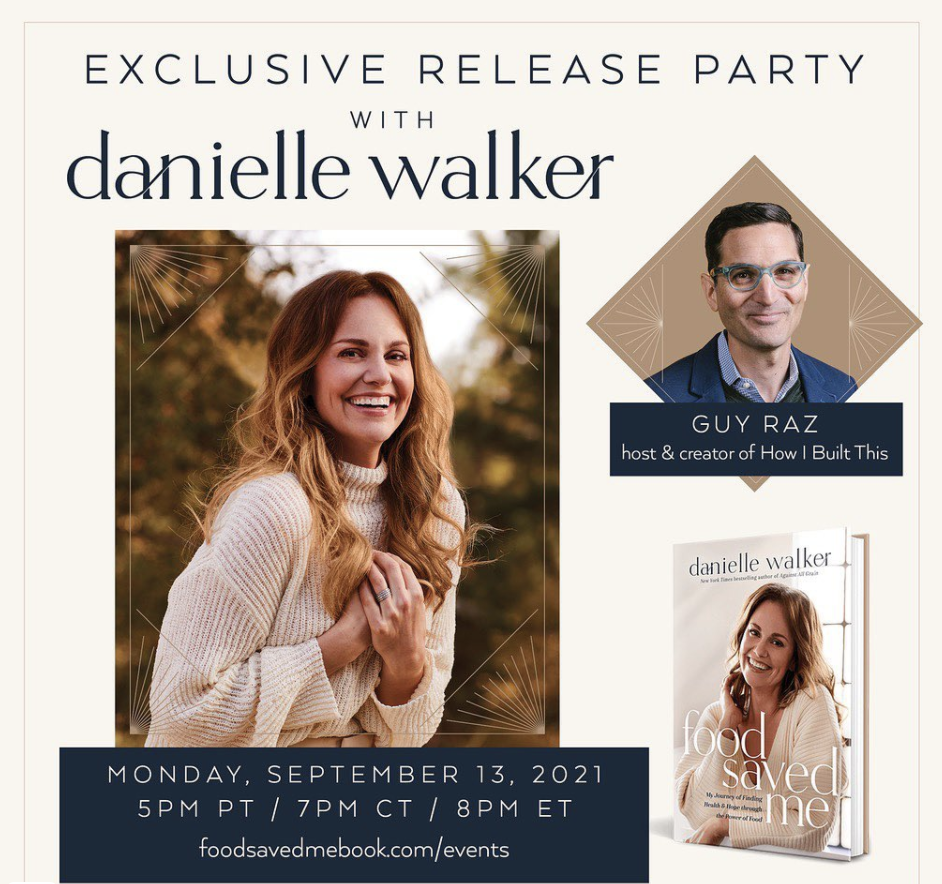 🥳🥳🥳
We hope you can make it! This experience is like nothing else I've ever done and we're doing everything we can to feel as if we're together in person, celebrating, anywhere in the world. Tons more info in my stories!
Tap here for tickets!
View this post on Instagram
My Grandma Marge was diagnosed with breast cancer late last year. This last year and a half has been especially difficult for my grandparents. Not only were they isolated at home for most of 2020 and into 2021, but Grandma heroically mustered through a mastectomy and radiation. She also tragically lost her sister to Covid last year.
She's not fully in the clear yet, but she's close. And we're so thankful for her tenacity and positivity through it all.
We were so happy to hug them and have them over for the boy's birthday this weekend. And it was especially sweet to get to show Grandma that I dedicated Food Saved Me to her. I'm so excited for you to get to read so much more about her in the book, and where my passion for showing my love through food came from. And if you love Granny Sarella's Spaghetti Sauce, Granny's Biscotti, or Granny's Panettone from my books – she's the gal to thank!
And a message from Grandma when I asked if I could share this. "People should be aware
of checking breast everyday or at least when they shower. Also if they just feel a little pain. Have annual check ups. This is both men and women." ❤️❤️❤️
I feel like you all got to know him more after our joint interview last week, and this picture makes more sense 😆
Ryan – bringing us joy and laughter to the Walker fam since forever.
🥰🥰🥰
Ps you can still watch the video if you missed it!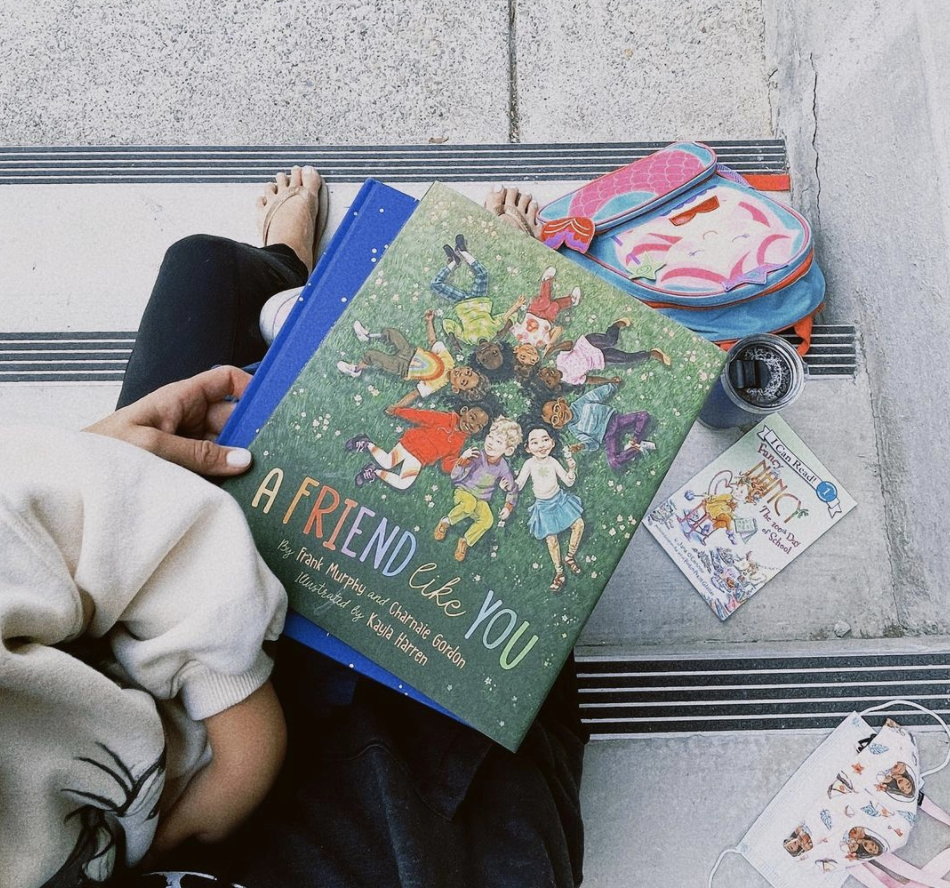 morning views
☀️☕️📚
The boys get dropped off at 8:05 and Kez doesn't start until 8:45, so we have a little girl time and read books and chat.
Some of our favorite book recommendations the last couple of years have come from Charnaie @hereweeread, so of course I preordered her book back in March when she announced it. And it came yesterday! It's a beautifully illustrated story about making and being a loyal friend. Kez loved it.
What books are your kids loving right now?
"Friends are there to laugh with you and ready with a hug when you need one. There are forever friends and brand new friends. Friends for adventures and friends for cozy days indoors. Friends who are just like you and friends who are nothing like you at all. In this book, celebrate ALL the marvelous ways to be a friend!"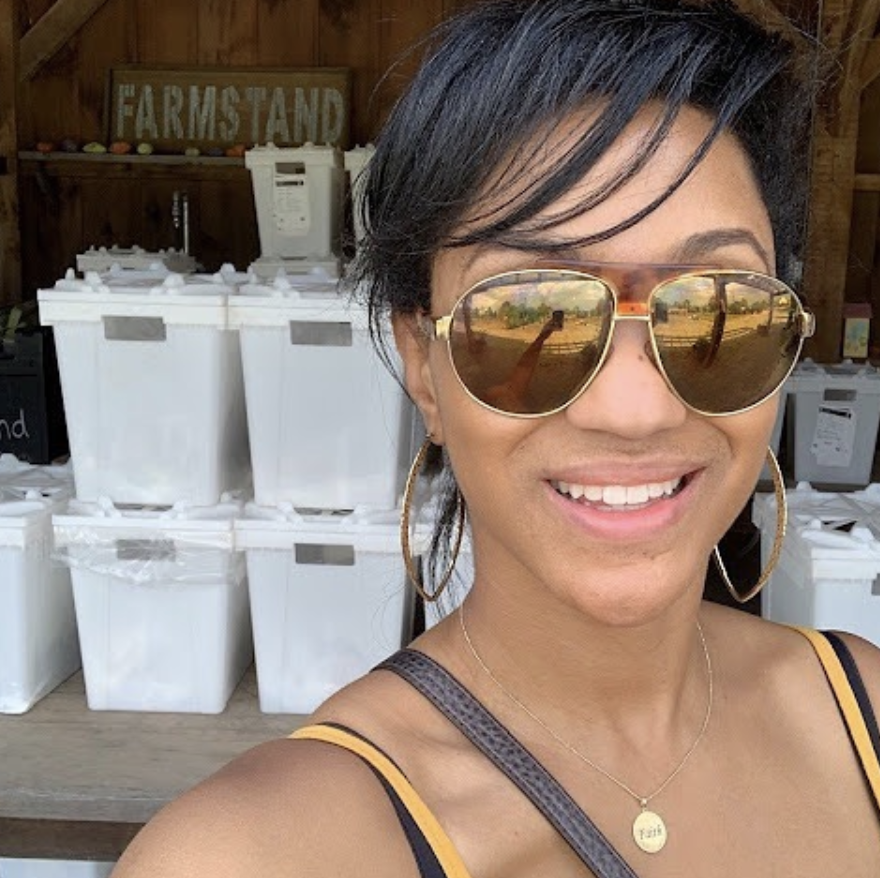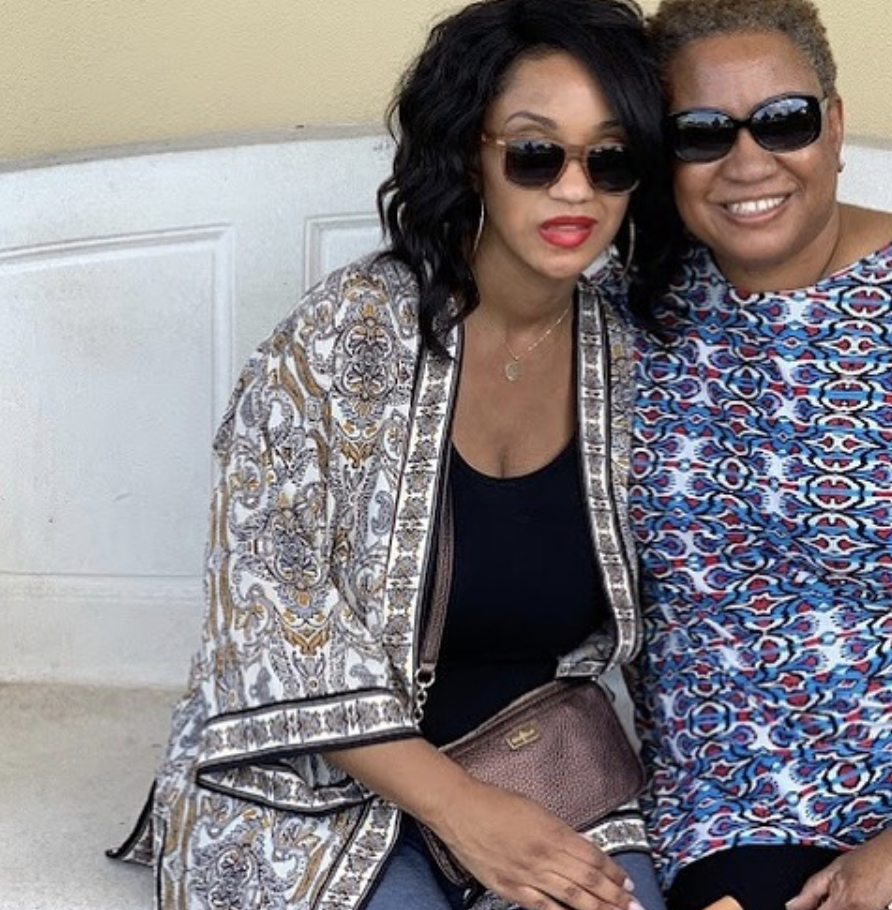 Back with another one of your Food Saved Me stories!! Thank you so much for sharing with us Kris!
___
Food Saved Me from the fear of a life controlled by a condition, & gave new hope to the fact that when used & consumed properly can aid in my healing process. For that miracle, I am beyond thankful!
Hi! My name is Kris King. I'm a wife, new mom, aspiring actress, self-proclaimed foodie. At the top of 2019, my husband & I were so excited as we'd just had our 1st baby. I actually shot my first movie while pregnant with him! At the time, our son was about 3 or 4 months old when I began experiencing unusual weakness in my arms & hands. What I thought was a breastfeeding injury ended up being a rare autoimmune condition called myasthenia gravies (MG for short) that can affect your ability to walk, talk, eat, smile, you name it. So, on top of recovering from child birth & being a new mom, I was now also beginning the necessary steps to conquer MG.
Enter the paleo diet. I had known about & was inspired by stories like that of Danielle Walker (my mom had given me a copy of her 1st cookbook), but had only "sorta" switched to what I called a "paleo-ish" diet.
Now, it was my time for me to make necessary changes with my eating. I can absolutely say that by adhering to a paleo diet & making certain lifestyle changes (such as not trying to build Rome in a day), I've been blessed to be able to significantly decrease inflammation & regain parts of my life I once feared had become a distant memory (like the red carpet premiere of the movie I mentioned earlier). As crazy as it sounds, a condition whose name literally means "grave weakness" has actually made me stronger. It has strengthened my faith in God as I know He's been with me every step of the way. It has strengthened my love for my family as I've learned to lean on them more. It has strengthened me as a mom as I'm now even more appreciative of the gift to be one.
I hope my story will inspire & encourage someone. As the popular saying goes, "life is tough, but so are you."
Danielle's Digest: Week of August 23rd