View this post on Instagram
I couldn't help myself today
🍁🍂🍁
I came home with pumpkins and wreathes and Ryan rolled his eyes and said it's not even September yet.
Target pre-fall is the gateway to listening to Christmas music too early 🤣🤣
Are you ready for pumpkins, cinnamon, cozy fires, and lots of baking?! Y/N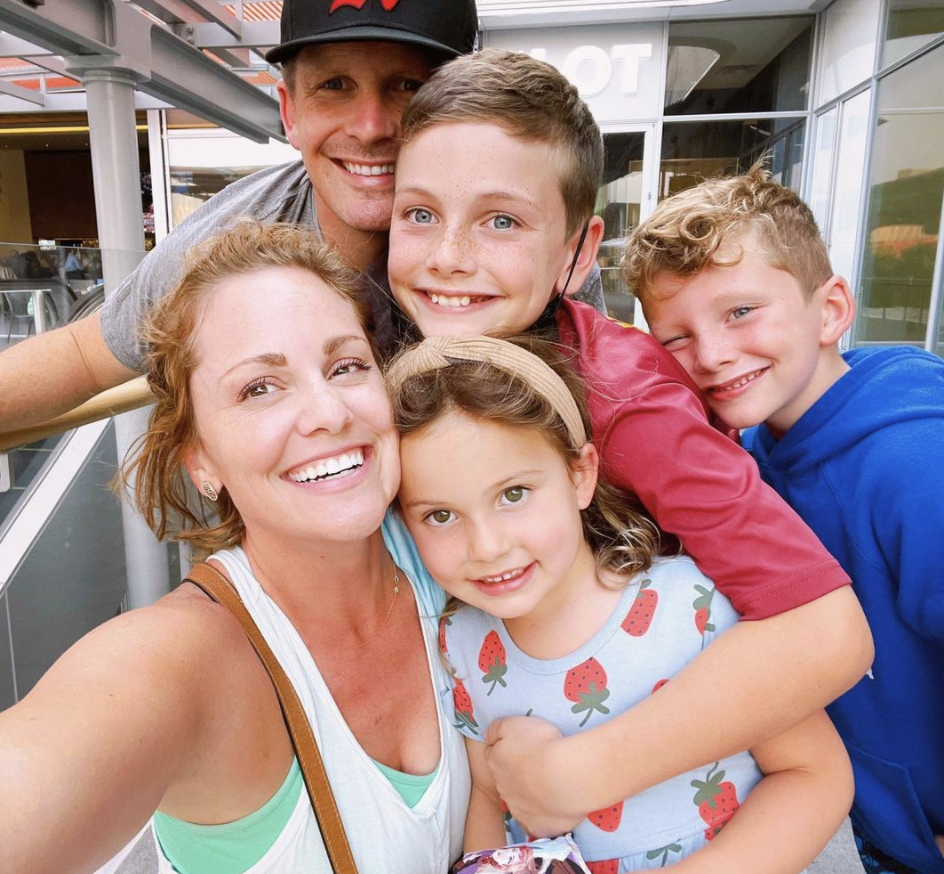 celebrating Easton's 6th today with our first time (ever!🤯) as a full family to the movie theaters!
I could have sworn we'd all been but with my setback in 2019, and then this past year and a half of things being shut down, we realized K has never been with us to a movie as a whole family!
This particular theater serves dinner to your seats, mom packed some treats, and the kids thought it was the absolute coolest.
View this post on Instagram
Save the Date! 9/13
I'm so bummed I can't travel and meet you all in person to celebrate Food Saved Me, BUT this is the next best thing! We'll be using a platform that makes it feel like we're all together, and you'll even be able to ask questions live on camera so we can see each other. I've asked my new friend @guy.raz to sit down and chat with me about the book (because he's the most talented conversationalist I know AND he loves to cook), so he's coming over to my place, and we'd love for you to come too!
Tickets are free, but there's a limited amount so be sure to reserve yours today! ⬅️🥳
Or for a more intimate option, choose the meet & greet package and we'll have a chance to chat 1:1, and you'll get a personalized note (handwritten by me!) with your signed book!
If you have friends or loved ones who may find hope from this book, you can also choose the book club option and host a small gathering to watch the event on your tv! I will be dropping into the book club's discussion gatherings – we can have a glass of wine, and I'll answer all the questions you have after reading the book!
quick anniversary getaway before the chaos of a brand new book launching in exactly 2 weeks!
14 years on Thursday. 🤯🥰🥰🥰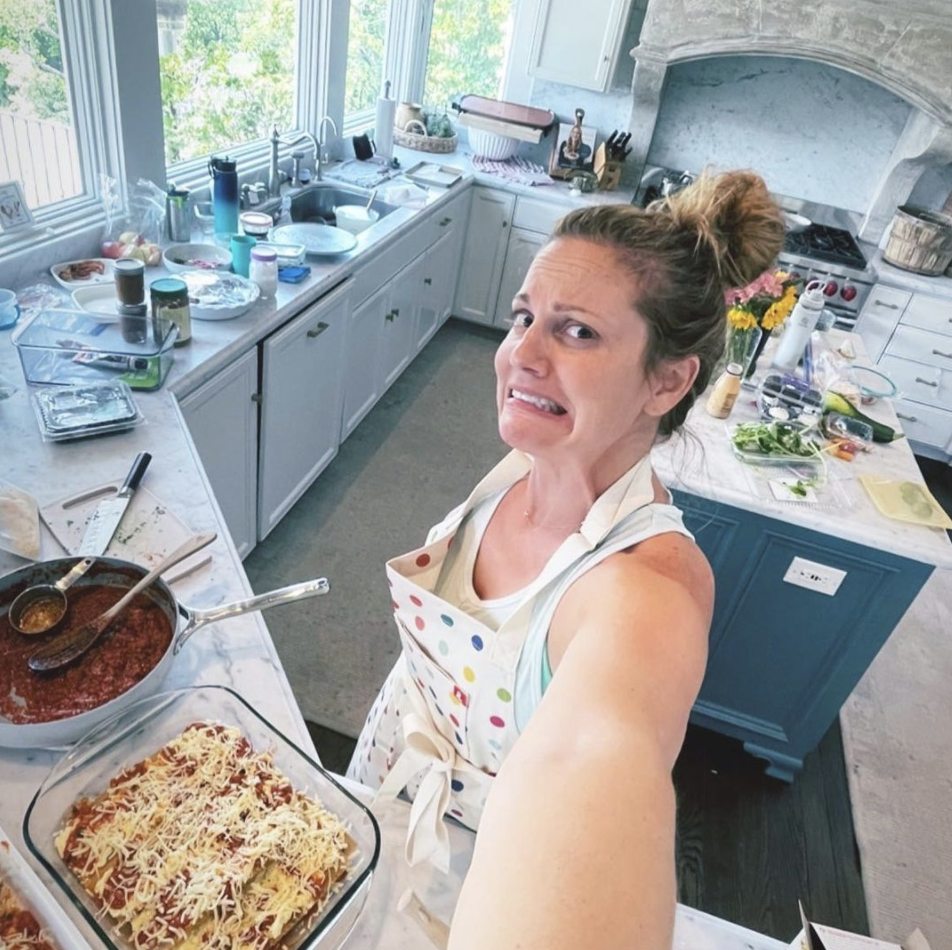 meal prep day!! And a gigantic mess 😆
Before we left for our anniversary getaway, I batch-cooked a bunch of meals for my in-laws to have with the kids while we were gone.
Batch cooking makes a massive mess in the kitchen (if you're like me and don't clean as you go 🙈), but it actually does save a ton of time and 💵 because there's less waste, less dishes in the grand scheme of things, and less spontaneous takeout.
For this trip, I made 2 gf lasagnas, 4 pounds of beef taco meat, and some chicken soup.
But back on the day, when I traveled a lot for work (which I miss and pray returns eventually 😭), I used to stick the freezer with a ton of meals for Ryan. Especially easy slow cooker meals or ones he could bake from frozen. I'm addition to these things, I still heavily and routinely utilize ALL of the Freeze It chapter of Eat What You Love Book – especially the muffins, chicken nuggets, smoothie packets, and meatballs.
I did a blog post on the things I meal-prepped before having baby E, and not much has changed! Tap here to see the post! This can be super useful for back-to-school, busy work weeks, or baby prep!
View this post on Instagram
Scale, grinder, beans, press, kettle.
Are you a coffee snob like Ry or a subpar hotel coffee appreciator like me?
Also Ryan is a full stop enneagram 8 and we have some other 8 friends who do this too. Is it an 8 thing?! Or just a coffee lover thing?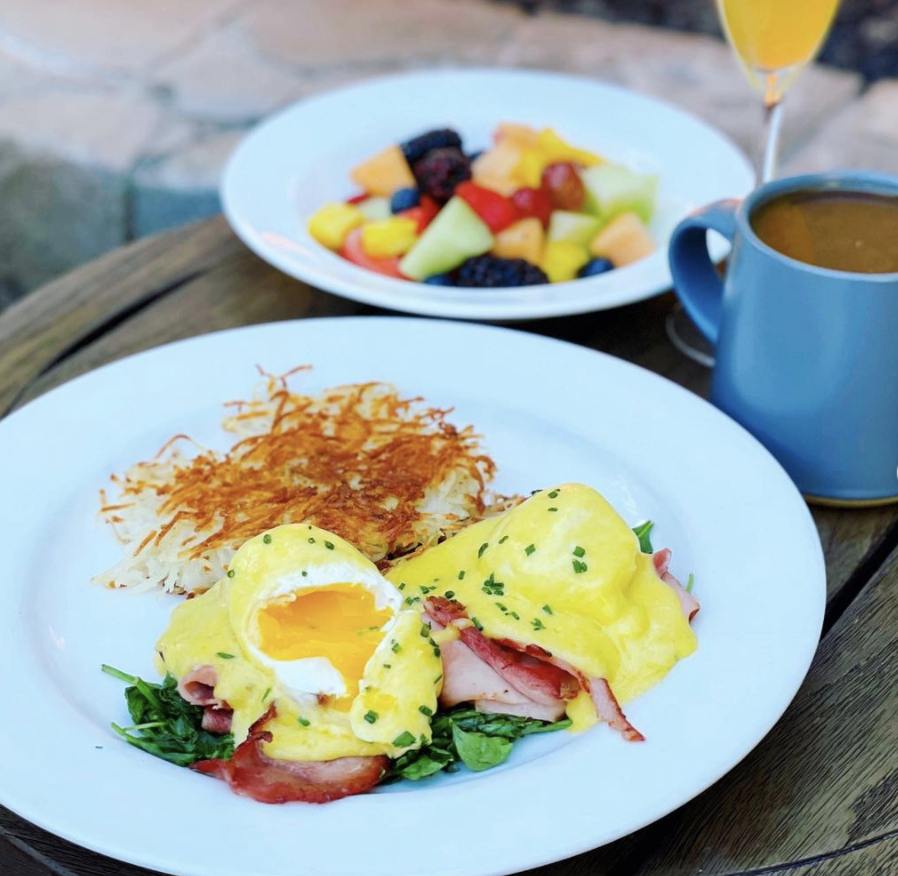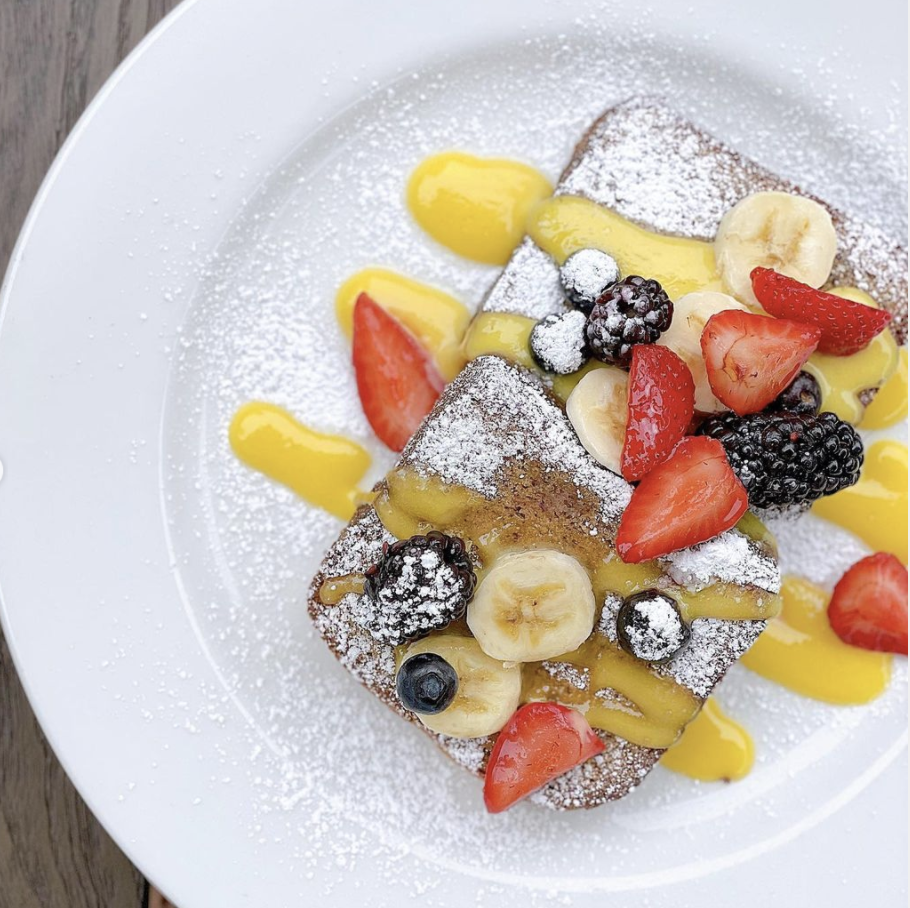 Go-to restaurant breakfast order?! Go! 👇
Mine: eggs Benedict. Always. Sub spinach for the English muffin. And a side of fruit.
And a bite of this gluten free banana bread with lemon curd (for research and development 😆). I make Ryan order any gf baked goods that are on menus so I can have a single taste and then try and make my own version at home. He doesn't mind cleaning out the rest.
@carnerosresort (and specifically FARM which I'll share our dinner at tomorrow) is our favorite place in the Napa Valley for a menu that's divine, fresh, local, and very gluten-free friendly.
Never disappointed!
View this post on Instagram
We celebrated 14 years last night with an incredible meal at FARM at @carnerosresort in Napa.
If you want the most beautiful, local, fresh, food-artistry, this is our favorite place to celebrate a special occasion. They're also incredibly accommodating for food intolerances. We celebrated a little *extra* last night with a few things we don't normally eat, but you could easily have a gorgeous meal free from grains and dairy here.
They were even able to make the deconstructed key lime pie at the end gf for us!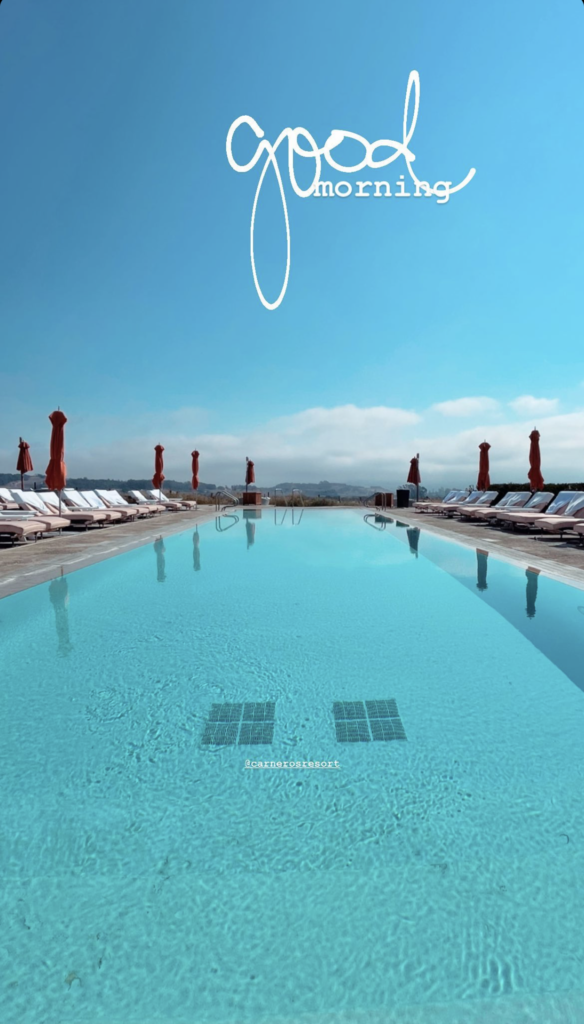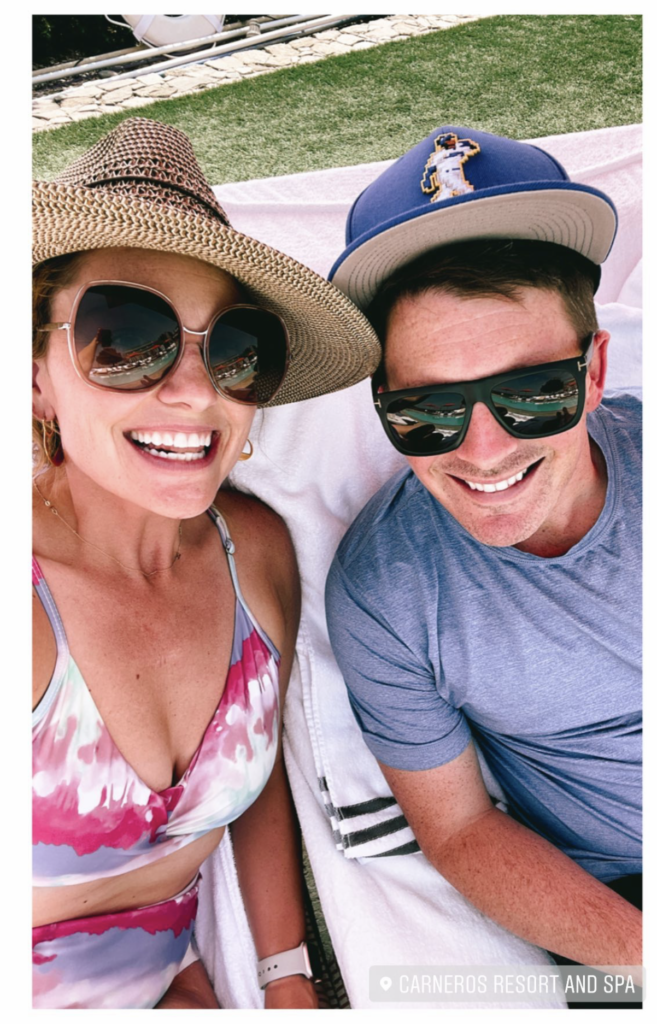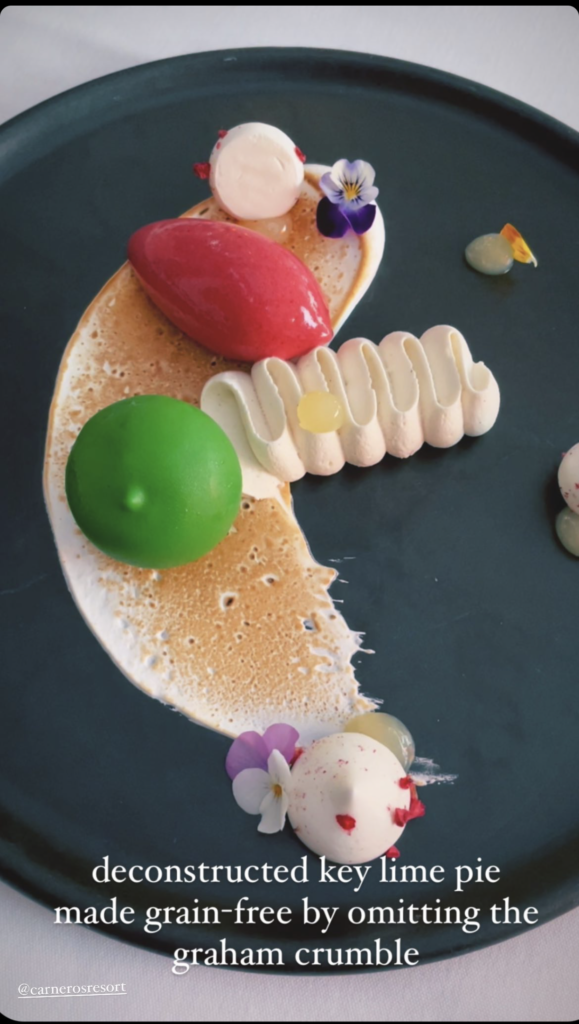 Such a great week!
Danielle's Digest: Week of August 30th