Last year, when I was out on tour for my cookbook Eat What You Love and again on the Come To The Table tour, I dreamt up a super fun holiday tour where I would get to travel all around the country meet and hug you guys, and throw a huge Christmas party in each city!
I envisioned you all sitting at long farm tables, feasting on the recipes from my Celebrations cookbook, singing carols, trimming trees and learning how to make wreaths, special guests, giving back to organizations we love to support as a family, and so many more cheerful, jolly holiday shenanigans.
Since that's not possible in 2020, we've decided to go virtual! For the first time ever; Ryan, the kids and I, are inviting you into our home for a holiday party. This will be a Virtual Christmas Party you won't want to miss!
Grab your kids, your neighbors, your bubble or pod, or set up zoom with your family or friends, and join us all together on December 12th for a night of holiday cooking, laughter, Walker family traditions, giving back, and a couple of very special guests!
The Virtual Christmas Party will take place Saturday, December 12 at
7:30pm ET/6:30pm CT
You can purchase your ticket here!
*Limited meet and greet tickets available!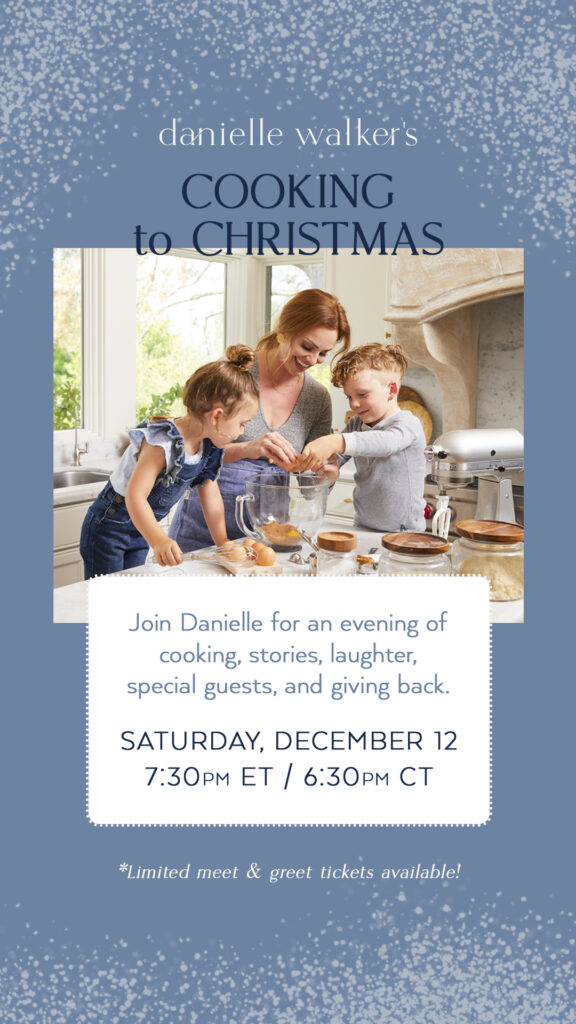 Cooking To Christmas – a Live Virtual Christmas Party With the Walkers!