View this post on Instagram
Did someone say Broccoli 'Cheddar' Soup without dairy?? I did! I'm so excited about this new dairy-free Broccoli Soup recipe I made using @bonafideprovisions new, delicious cooking broth. #bonafidepartner
This recipe tastes like there's mounds of cheese in it and even my kids devoured it. Keep reading for recipe details and a 15% OFF Bonafide Provisions SITEWIDE code just for you!
Bonafide Provisions cooking broths are my favorite, not only because they're so delicious, but also because the ingredients are super clean. There's NO canola oil, NO added sugar, NO citric acid, and for this recipe I'm using their new Vegetable Broth, made from 12 whole, organic vegetables – not vegetable powders, extracts, concentrates or juices like you find in so many other store-bought broths. I've always loved their frozen bone broth, but have absolutely loved having these new shelf-stable boxes in my pantry to use in a moment's notice.
Just for my followers, Bonafide Provisions is offering a 15% off discount SITEWIDE on bonafideprovisions.com! Bonafide Provisions has a variety of delicious and super clean cooking broths and bone broths for all your recipes that call for broth or stock! Use code DANIELLE at checkout and make sure to stock up before the holidays! Link in bio for Bonafide Provisions broth and the full recipe!
3 tablespoons avocado oil
1 small yellow onion
1 8-ounce white fleshed sweet potato
2 stalks celery
4 cloves garlic
2 medium carrots
32 ounces Bonafide Provisions No Salt Added Vegetable Broth
4 ounces dairy-free cream cheese
3 to 4 teaspoons sea salt
1 tablespoon nutritional yeast
¼ teaspoon fresh cracked black pepper
10 ounces broccoli florets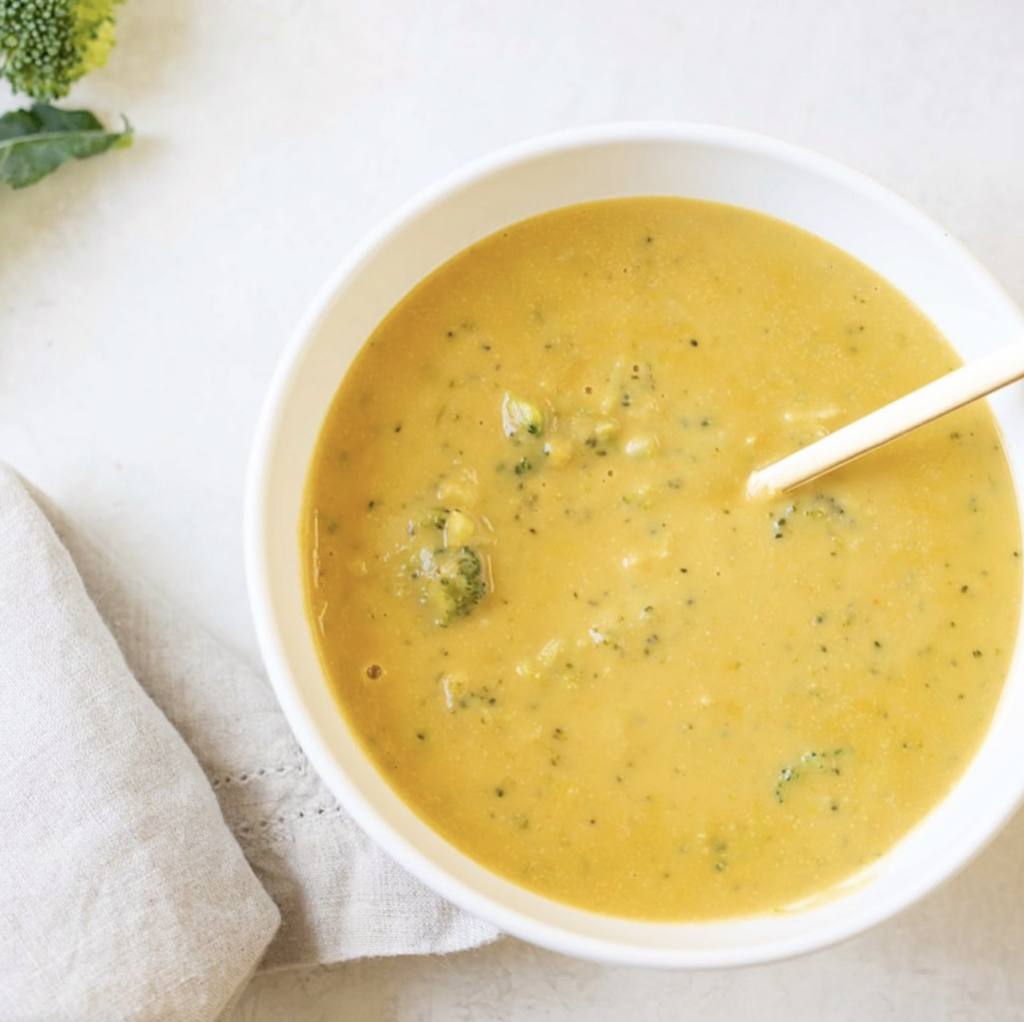 No dairy. All veggies! 🍠🥕🥦
Did you see my NEW dairy-free Broccoli 'Cheddar' Soup ?!
View this post on Instagram
This gluten-free donut recipe was exclusive to my Eat What You Love cookbook for years, but we've just released it on daniellewalker.com for you! Follow along as me and my cutie sous chef show you how!
View this post on Instagram
Baking bacon is the ONLY way I'll cook it!
🥓🥓🥓
Did you know that starting it in a cold(off) oven is the way to go to keep it from curling up and to have it cook evenly? Try it! I promise you won't be disappointed.
View this post on Instagram
I'm a human, but I was raised by elves."
Holiday sweatshirts are here, but they're a limited run and when they're gone, they're gone!!
shop.daniellewalker.com
Are you a pie person 🥧 at Thanksgiving or a "non traditional" dessert lover? I love a good pumpkin pie, but could leave the rest. I am also obsessed with the Cranberry Gingerbread Cake in my Celebrations cookbook. So festive and beautiful, and it's the perfect transition to Christmas cake. Plus that dairy-free whipped cream frosting is so creamy and delicious.
Have you made it?!
View this post on Instagram
You asked for these to release early (shipping times are crazy right?!), so here they are! And TONS of the items are included in early access Black Friday specials, so go take a look! Link in bio.
Ryan curated the list "for him" so if you are shopping for your significant other, be sure to check out all of his great ideas! If you have a little one in your life who loves to cook, the "little chef" list is definitely my favorite! And of course all of the things "for her" are some of my favorite things right now!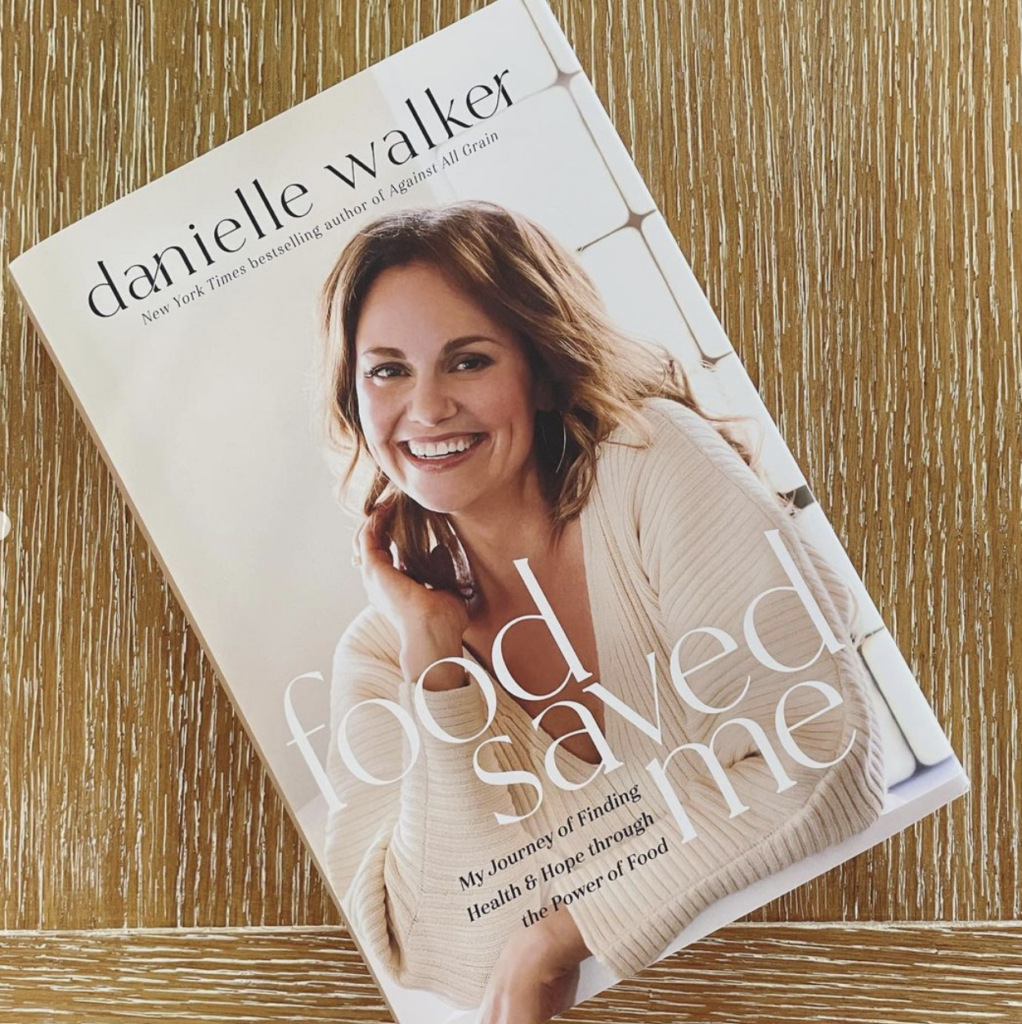 "You don't know Danielle Walker like this book shares. It's so raw and powerful – a beautiful testament to how food can change your health. 10/10 recommend!" – Autumn @wholefoodfor7
When I sat down to start writing Food Saved Me, it was my hope that it would reach any and everyone who needed to hear a hopeful story of advocating for yourself and listening to your body. And that it would help others suffering feel seen and supported.
I included a handful of my favorite recipes at the end of the book and shared their inception in my memoir as I taught myself how to change the way that I approached nutrition. These Orange Cranberry Muffins come together easily in your blender for a fun and tasty gluten-free treat!
Save, share and enjoy! 🤗
💫Also for the first time ever – Signed copies of Food Saved Me are now available at shop.daniellewalker.com while supplies last!!
Prep time: 10 minutes · Cooking time: 20–25 minutes · Yield: 12 muffins
INGREDIENTS
2 eggs at room temperature
1⁄4 cup orange juice
2 1⁄2 cups blanched almond flour
1⁄2 cup honey
1⁄2 cup sustainable palm
shortening
1 tablespoon coconut flour
2 teaspoons pure vanilla extract
1 teaspoon orange zest
3⁄4 teaspoon baking soda
1⁄2 teaspoon nutmeg
1⁄4 teaspoon sea salt
1 1⁄2 cups whole fresh cranberries
METHOD
1. Preheat the oven to 350°F.
2. Place a heatproof dish filled with 2 cups of water on the very bottom rack and position another rack in the center of the oven.
3. Place all the ingredients, except the cranberries, in a high-speed blender or food processor in the order listed and blend for 30 seconds. Scrape down the sides, then blend again until very smooth.
4. Stir in the cranberries by hand.
5. Grease a 12-cup muffin tin or line with paper cups. Spoon the batter into the cups, filling each 2/3 of the way full.
6. Place the muffins in the oven on the center rack and bake for 20 to 25 minutes, or until a toothpick inserted into the center of a muffin comes out clean.
Danielle's Digest: Week of November 15th